The smell that comes out of this package is the next best thing to my morning coffee.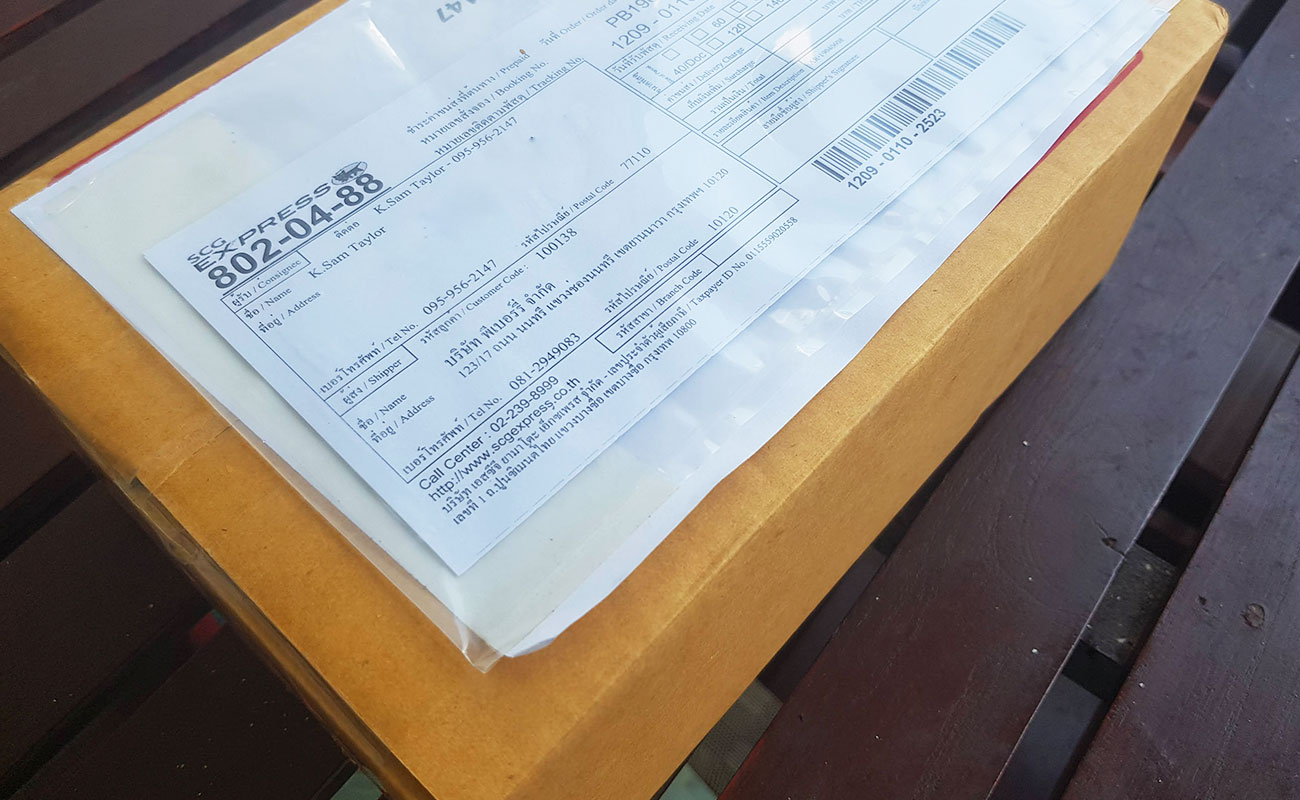 That's the smell of freshly roasted coffee.
These guys are my my favourite online coffee bean store – they have a great selection of beans to choose from including blends and single origin that come from all different countries and regions. You can even choose green beans if you're keen on roasting them yourself.
Peaberry | Great Online Coffee Supplier
The price for a 250gm bag of beans starts from about 100 baht and they go up to around 3,500 baht (depending on the bean of course).
What I like most about these guys is their quick delivery times. I don't have to keep an eye on my coffee supplies, I just wait until I feel the bag is almost empty, and I jump online and place an order. Delivery is generally within two days, but sometimes it's the next day if I place my order first thing in morning (which is normally the case).
I think all their beans are roasted by Pacamara who are a great coffee roaster in Bangkok and also have a number of Cafes including one in Chiang Mai. I used to visit their cafe in Thonglor often for my morning coffee and they were always a reliable and quality coffee supplier. All their beans are fresh and have the roasting date printed on the label (so you know you're not getting stale beans).
If you're a coffee lover and love making your own fresh coffee at home, these guys are definitely worth checking out.
Here's a link to their online store.
Or their Facebook page here