Talk about Unique!!!! So Unique it made me turn twice when I was riding past on the scooter. First thing that captured my eye was the structure — an architectural-style bright red building from the 60's era.  After taking a second and more closer look at the place, I saw a drum kit and a heap of other musical instruments set up around the place. "What on earth is this place?" – couldn't figure out if it were a bar, cafe, restaurant…but it had me lock it in for a visit just to find out what it was!
I was heading back today from Rimping around mid-day and it was around 40 degrees – not a day to be out and about. I needed to escape the heat or at least pop into a 7/11 for a few minutes to cool down, but luckily this place was just around the corner, so time to check it out. This visit wasn't so much about the coffee, food or anything really, just curious on what they were offering. I wasn't expecting anything because I'd read nothing about it and had no idea if they even served coffee.
So what's the deal with this place?
What was it like?
As I enter the building, I saw a nice commercial grade coffee machine. I was in luck here. I ordered a Latte and then took a stroll around the place to see what it was all about.
There's a heap of tables, chairs and it seemed really spacious too. There are photos of old Mississippi blues men (Robert Johnson) hanged all over the walls, it's like you're in a recording studio or live band venue from back in the day.
So what's with all the musical instruments? Well… here's the catch – you're free to pick up and plugin in any of the instruments and just play music! Sounds fun yeah?! Like the new era of open mic nights (or mornings and afternoons). These are quality instruments too, and none of these are second hand cheap stuff! They all look brand new, as if you're in a music shop that sells famous models of expensive instruments that top musicians uses. They even have a really nice piano that you can play as well as (at least) 10 guitars around the place that are acoustic, semi-acoustic and electric! That time, there was a jam session going on but I could say it's like of a sound check moment before an acoustic concert starts. No one played too loud either, they were very respectful of everyone else doing their thing -I was even on a Skype call for a good hour and the music didn't interfere. I began to imagine how would it be on an evening or late afternoon.. the music will get a bit louder I guess.
Anyways, what a place! I didn't need any of my coffee or a good meal. This place had it's uniqueness already that you can socialize/interact with people that are music lovers (Socialize like sharing your notes to jam). It is also a place you can chill, relax and feel the vibe of everyone playing and sharing their talents. A good coffee or meal would have just been a bonus. They could run this place purely as an open mic type venue and just sell bottled drinks and that'd be enough!
OK – so going back on track – this is a blog about food and drinks! Well, the coffee wasn't brilliant, but it was above average. I think it was more down to the beans and perhaps just a little too much milk – the cup was too big for my liking, probably leaning towards a London size cup (but tastes MUCH better than London coffee). I wasn't sure what beans they have, probably not the best either, it's not was not strong enough and not so fresh tasting coffee.
The food menu had a good variety as well, but not an enormous one, just enough. I've included photos of the menu rather than me go on and explain it.
If you're planning to visit Chiang Mai and you like music, check this place out (even if you don't like music) – it's interesting and..well… a fun experience too.
I'm going to add a star rating for uniqueness on this place, because they deserve the good rating! I love the place with people that think a little differently but on the cool side! 😉
What will you remember?
THE INSTRUMENTS! and the fact you can just play music there and jam with fellow music lovers- I'm amazed they're not worried about people mistreating such good musical equipment! They're that generous!
Will you go back?
I'd love to! But probably not this visit but maybe next time with a group of friends and hang out on an afternoon or an evening with some drinks!
Where is it?
Charoen Muang Road | Chiang Mai | Muang 50000 Chiang Mai
How do I get there?
Best way is to just head east on Tha Phae Road which eventually turns into Charoen Muang Road. Once you go over the river – it's about 50 meters on your left once you're on the other side of the river.
What's the price like?
Reasonable. 80 Baht for my coffee which was a bit high for an "above average" coffee.
Where can I connect with them online?
Check out their social pages here.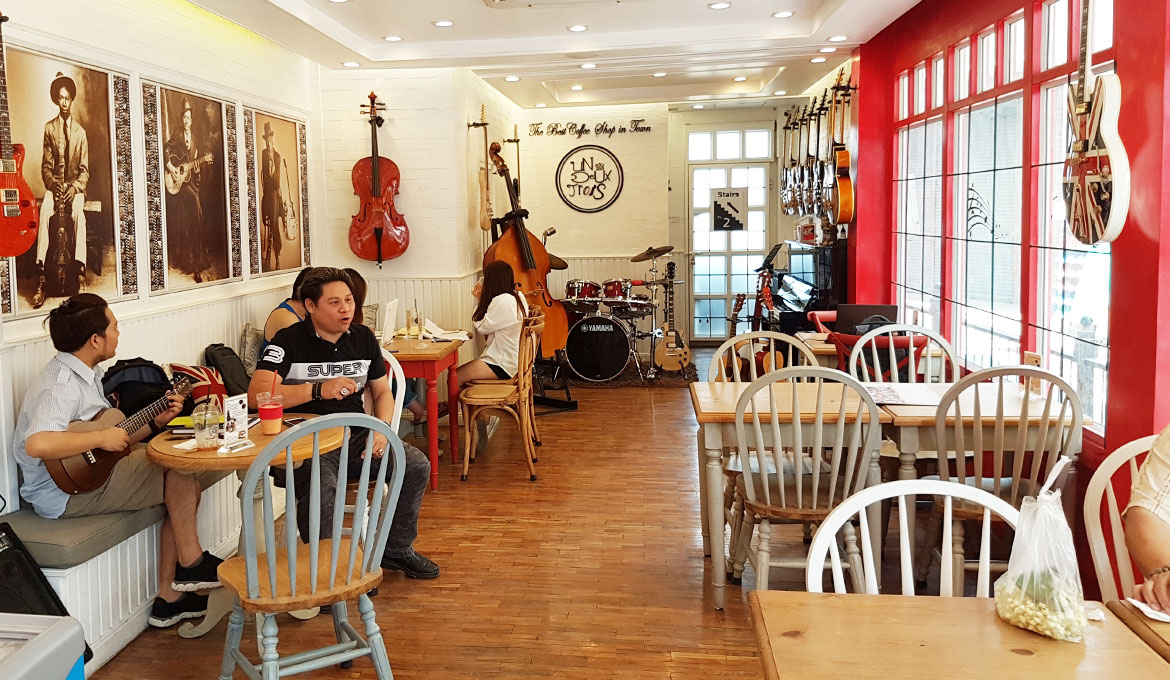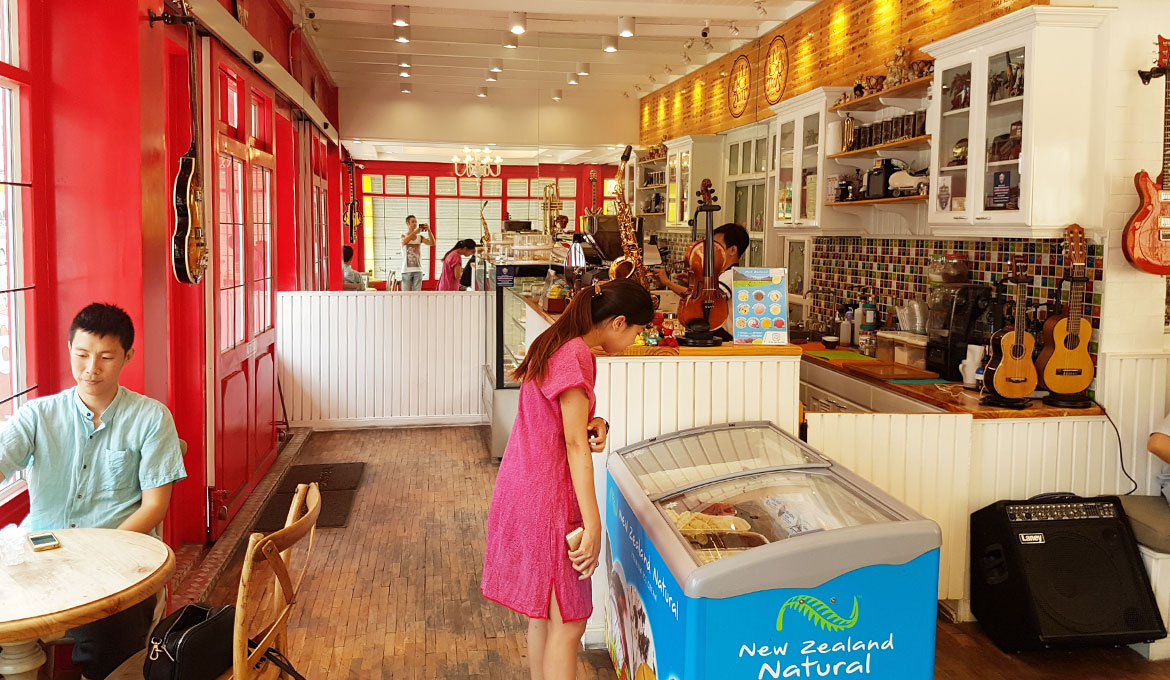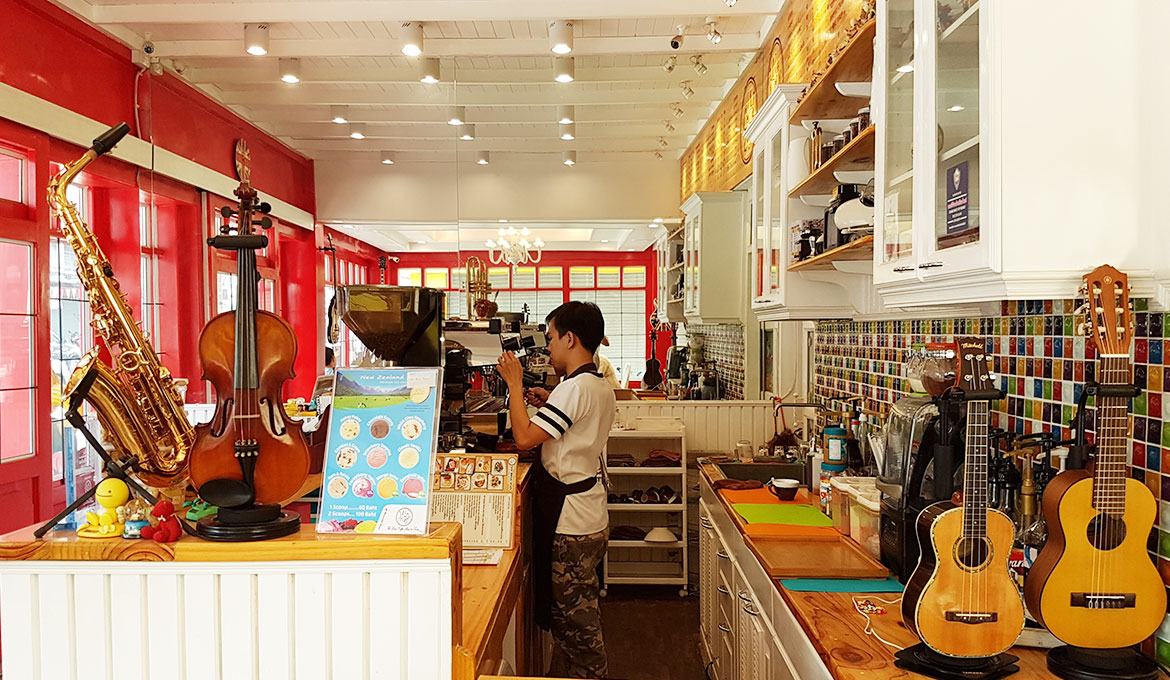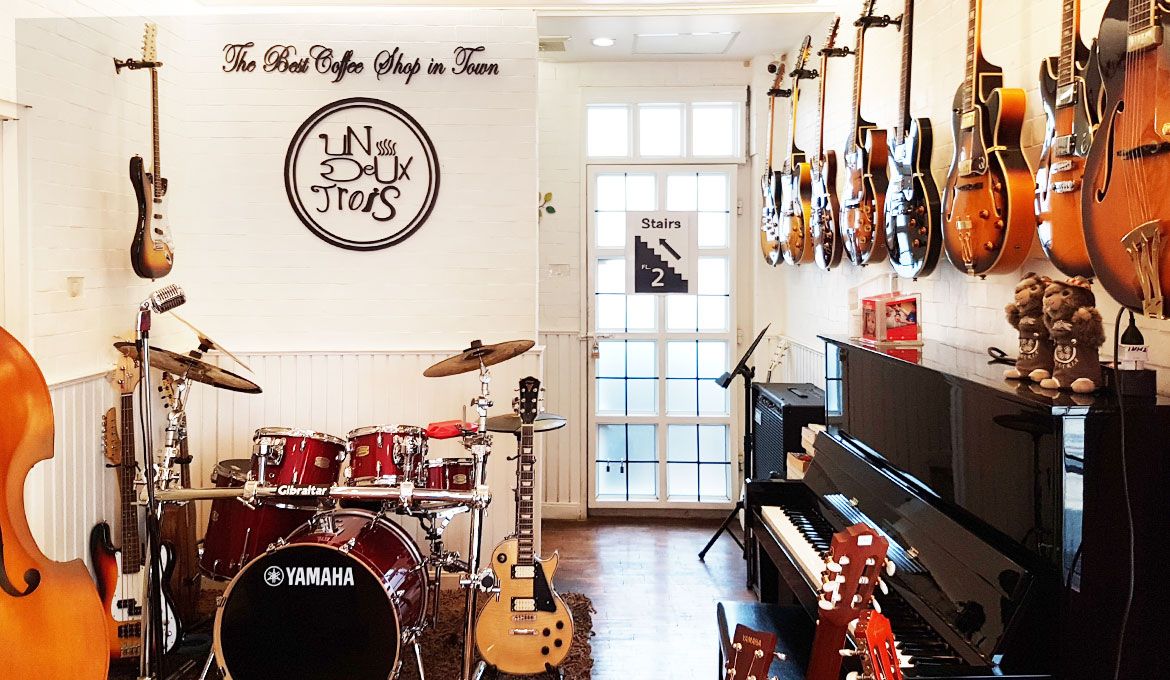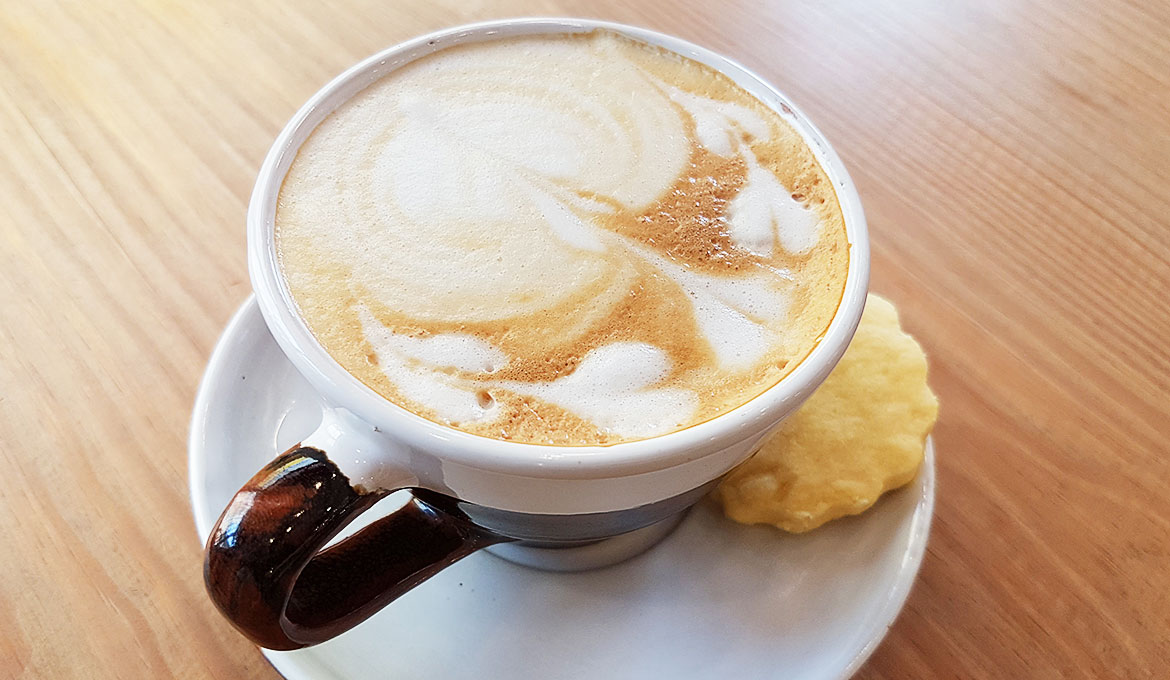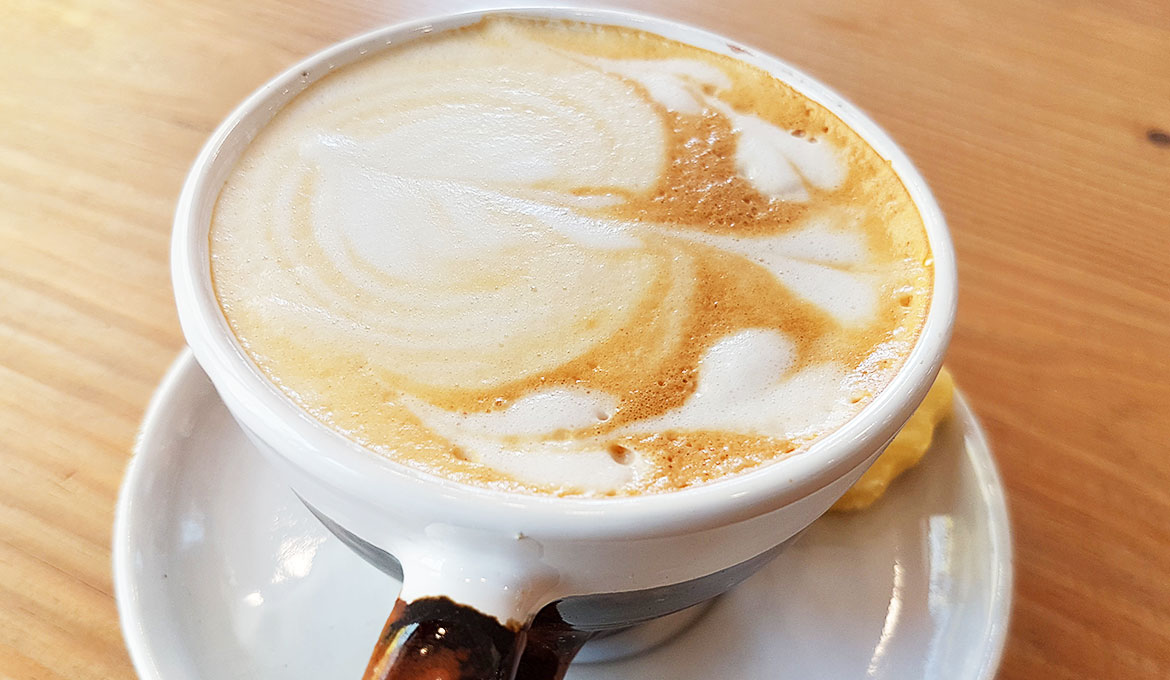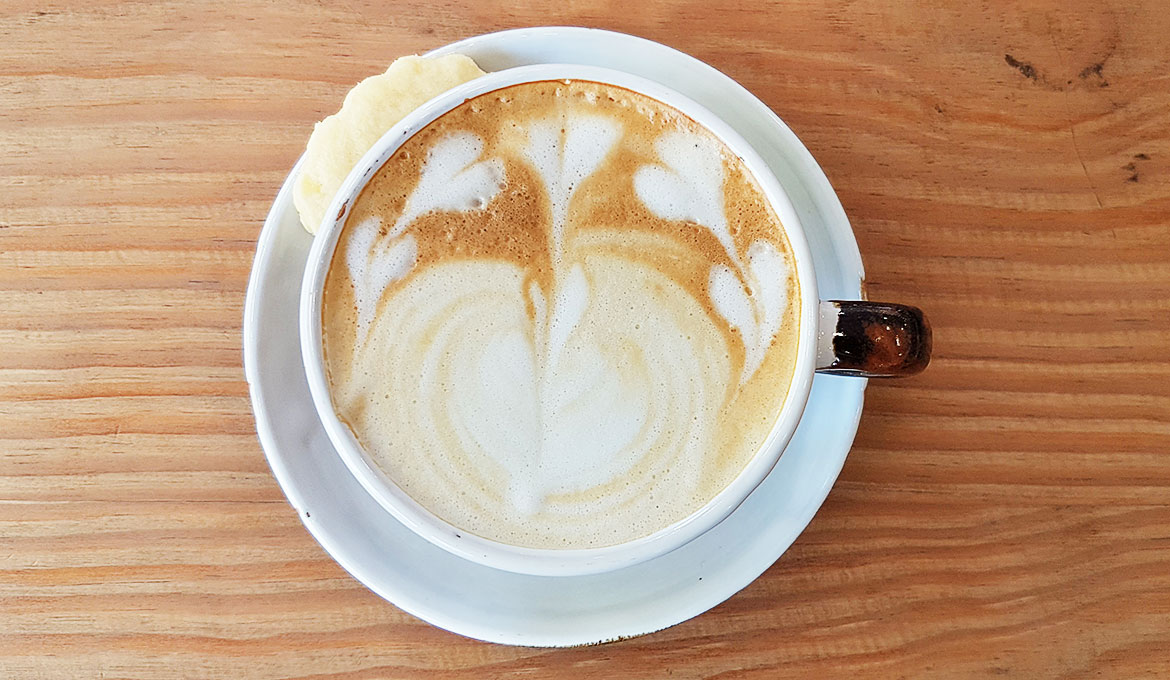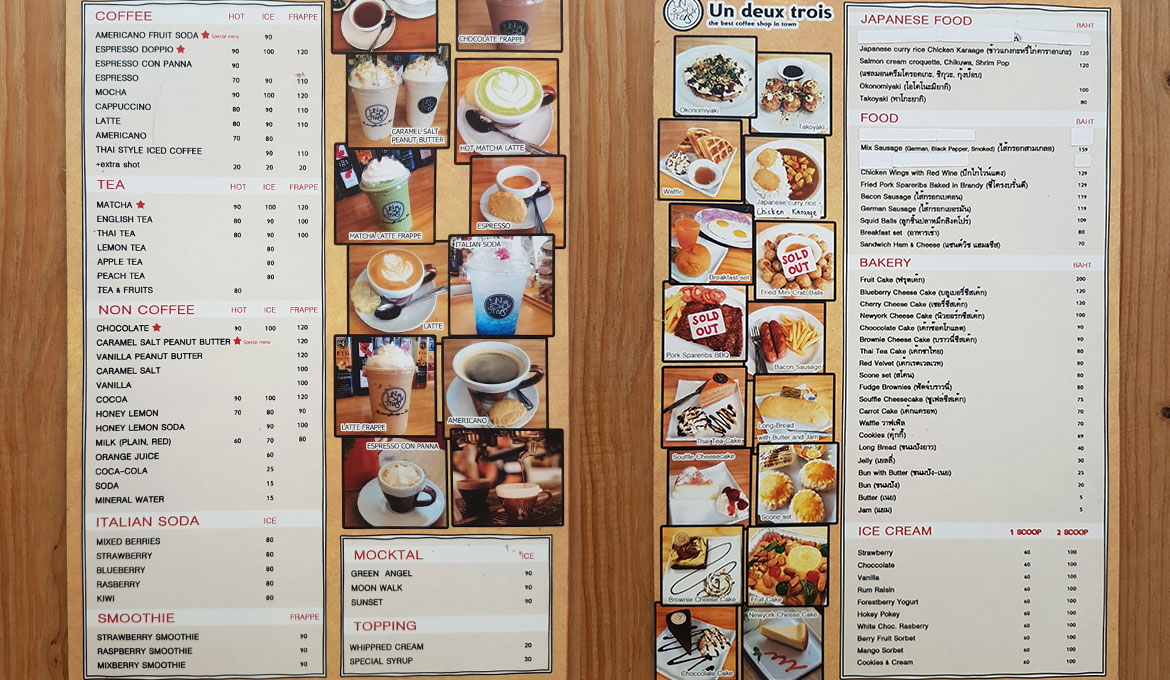 What to Expect
Location

Price

Coffee Quality

Uniqueness