The title pretty much explains this place – there's enough room in here for two beds and a coffee machine! But being small and cozy isn't such a bad thing, sometimes it's good to sit down in your own little corner and…do whatever you do when sipping on a coffee without being interrupted or bothered by all the noise of a busy cafe. Although I'd never checked out their new location, the cafe on Phetkhasem road was much the same size, and I'd never seen this place too busy, so there's really no need for a heap of space in this little cafe, and considering drinks is about all they serve, it's got all you need to enjoy a quality coffee, tea or hot chocolate!
First time I tried a coffee from these guys was over 4 years ago when they were on Phetkhasem road. Back then, after a search on "good" or "best" coffee in Hua Hin, these guys came up pretty much number #1. Since then I've trekked around a bit to find the perfect coffee and found a few other little hot spots, plus some other dude started a blog called "Eggs on Toast" which covers a lot more cafe's in the area 🙂 But these guys still do a good coffee, and definitely in the "above average" class for this beautiful beach town "Hua Hin"! Since my visit 4 years ago, they've moved into the little back alleys of Hua Hin, just behind Black Monster Coffee, and unless you have a map or good street knowledge of Hua Hin, this place can be hard to find. Even when you do arrive at the right address, it ain't the most obvious building in the area. It pretty much looks like a house with a red London telephone box out the front, and that's about it!
I had planned to come and try the coffee here a few times in the last year, however each time I rocked up, the place was closed, and so I was starting to wonder if they were ever open. Apparently they open "around" 10am and close on Tuesdays, however I tried inside of these times and they were still closed, so perhaps they are a little inconsistent with their times, so just giving you a heads up before you go – be prepared for closed doors, and have a backup in plan place (like Velo or Black Monster).
So the place is small, but cute and cozy at the same time. I had my notebook with me and everything I needed/wanted from this cafe. Here's a few points I found made this place a good morning/afternoon stop.
Good Coffee
Great WiFi
Great table space
Power Points
Friendly Staff
The coffee was definitely above average and well priced – around 55 baht from memory, but don't hold me to that. All I know is that we ordered an iced chocolate and a cappuccino and the total was 115 baht – so unless the iced chocolate was 20 baht – I'd say I'm pretty much on par with the pricing.
There's a nice little outdoor area to sit and have a ciggy (for the smokers) and also leads to the outdoor bathroom which was SUPER clean when I had to…well…you know. I wouldn't sit in the outdoor area to have my coffee, as in my opinion, it was well overgrown and was sure I could swing a good 50 meters or so on the vines hanging everywhere. It's a great little spot for an outdoor smoke, but there's definitely that feeling of the outdoor nature being alive and you're ready to swallowed up in any second.
But Hey, All in all this is a great little coffee shop and if they decided to open the doors at or before 8am, I'd probably be passing by here a lot more, but for my morning coffee, I need to a place that opens before 8am and is consistent with their times.
Where are they located?
11/62 Hua Hin 43 alley, Phetchakasem Road (150 meters from main road on the left), Hua Hin

Where can I find them online?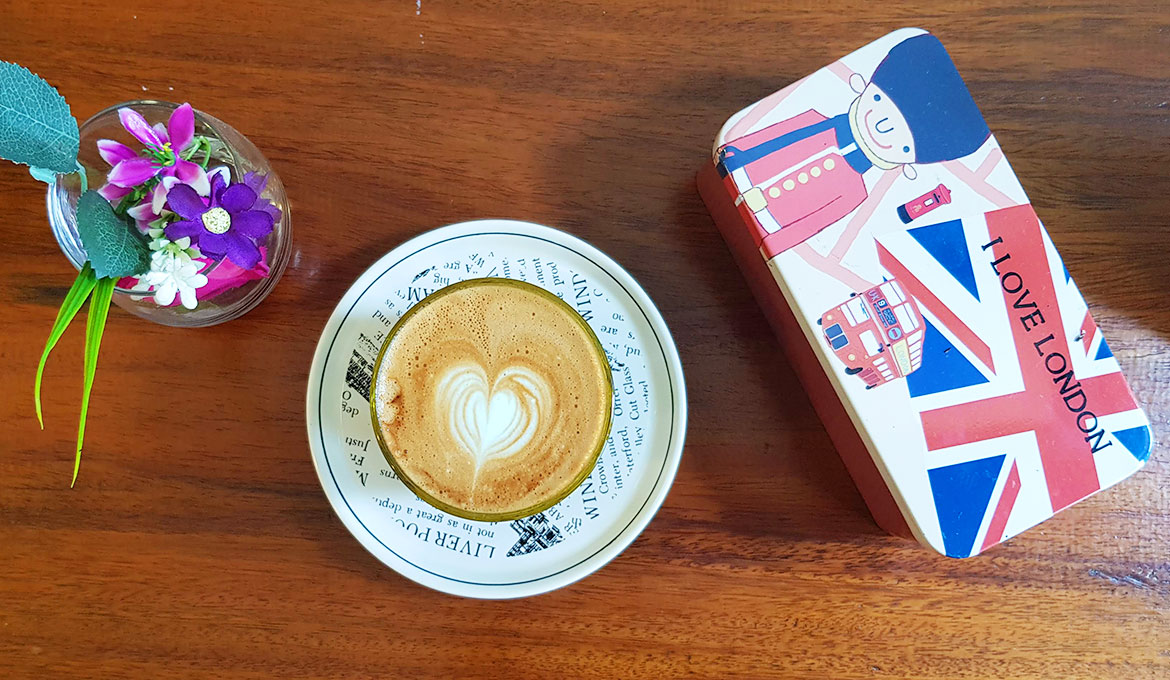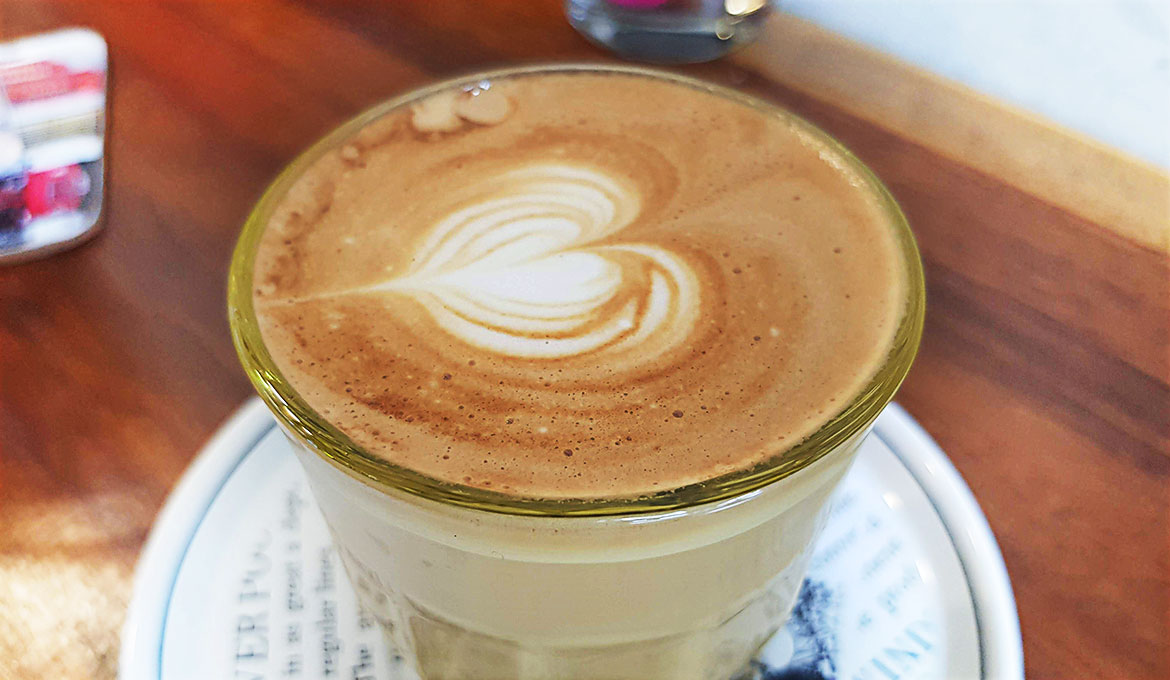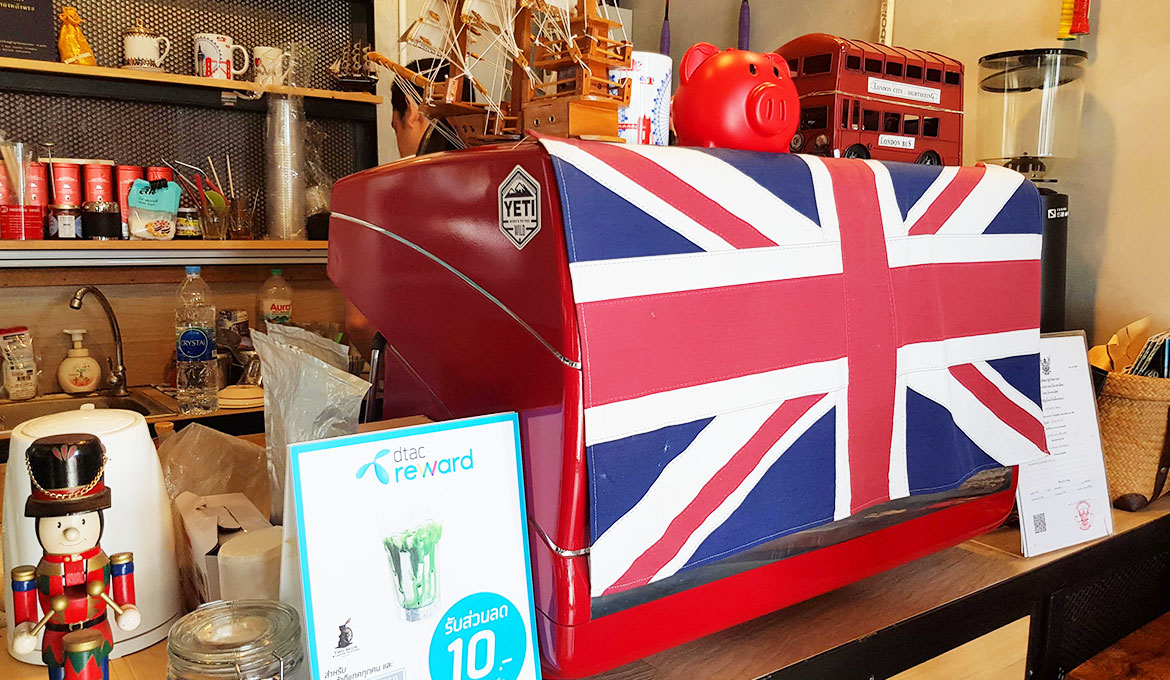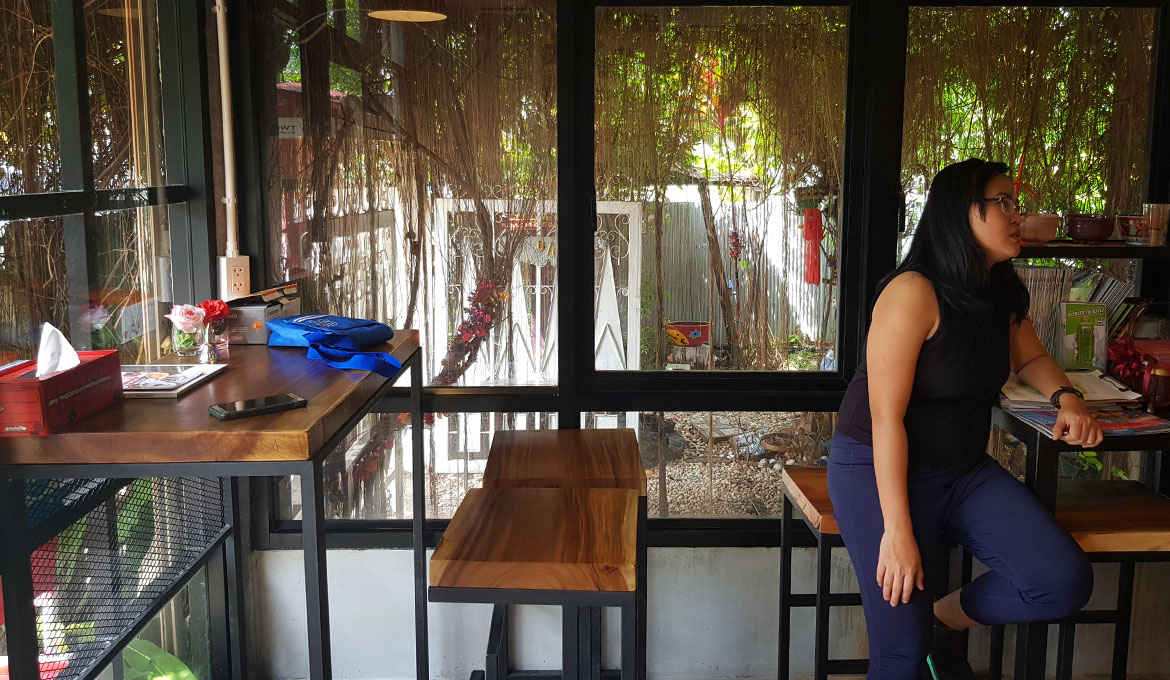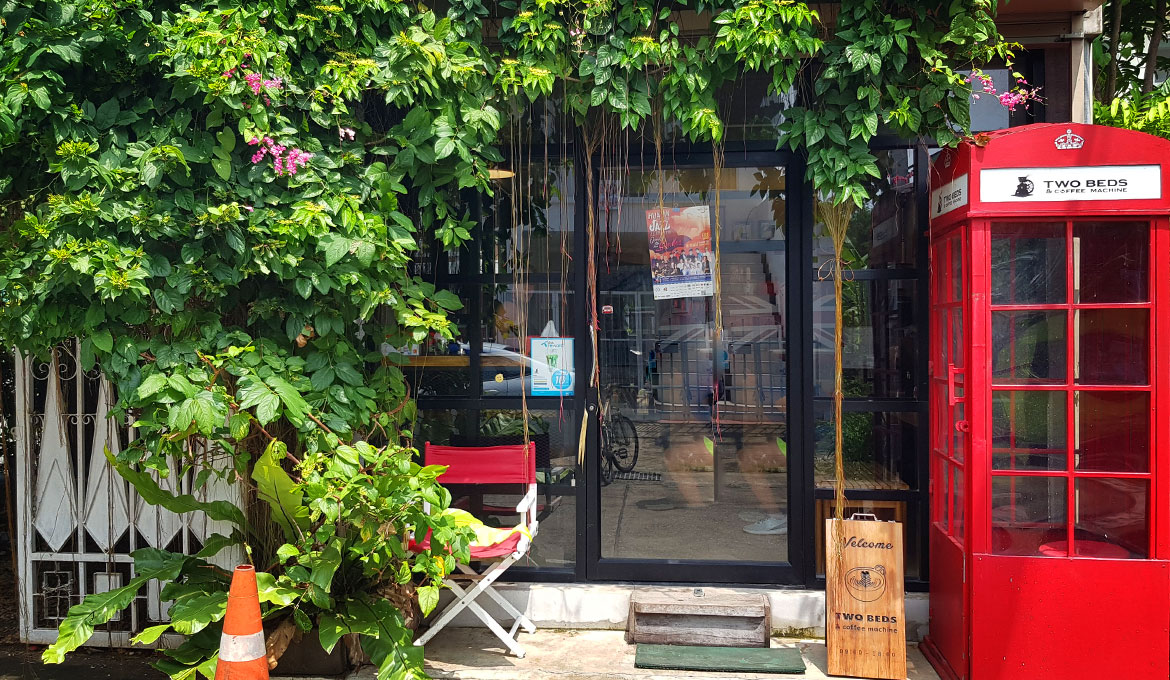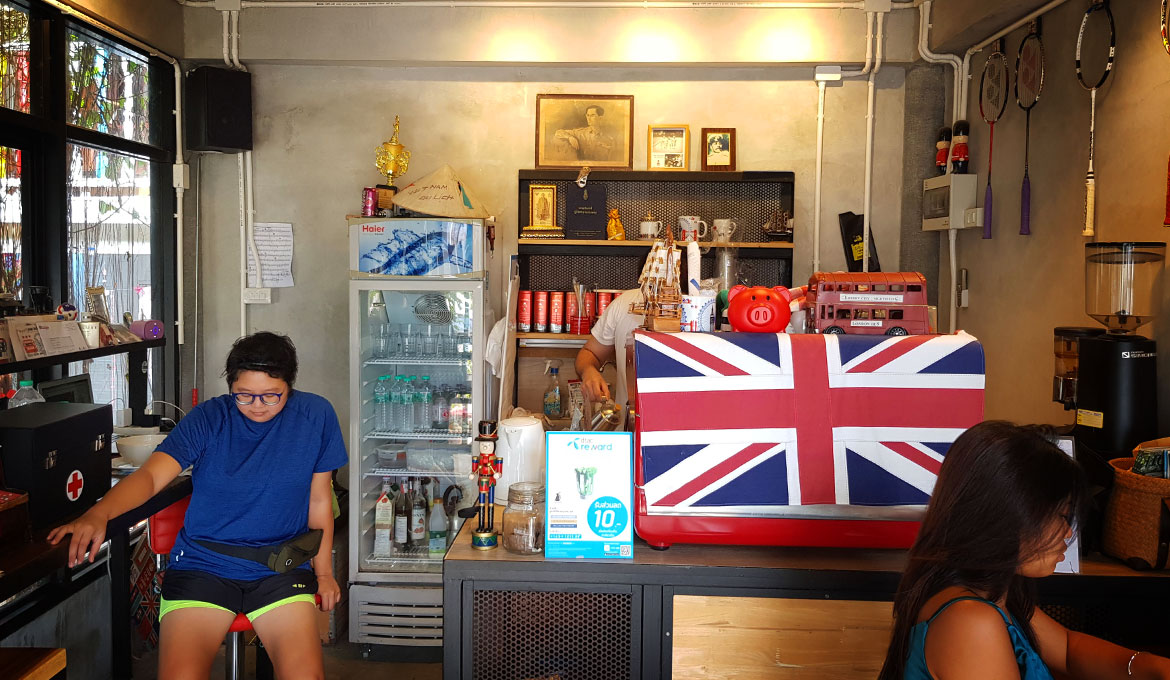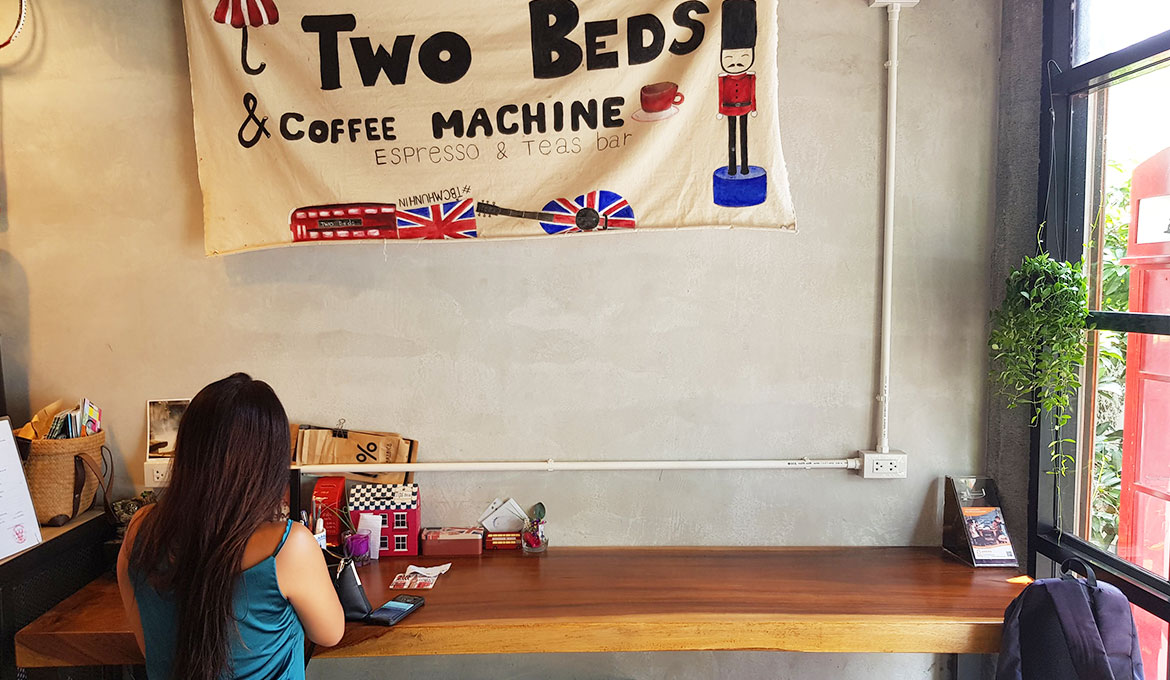 What to Expect
Location

Price

Coffee Quality

Ambiance