Fresh Healthy Salads and Smoothies using organic ingredients!
I met the owners of this place at a food event we held here in Hua Hin. I was became really interested in the place when I heard about how they grow a lot of the food products them selves and help out with a lot of communities here in Thailand.
Although the fresh and healthy meal options were appealing, the purpose behind this restaurant and other work they do was really impressive.
What was it like?
Along with their fresh meals, the place itself has a really fresh feel to it – with a small water feature out the front so you can hear the sound of trickling water, some nice plants both surrounded around the entrance and hanging from the walls, as well as the open air type sitting arrangement – the place felt really organic.
Today was quite a hot day, and although there is no air-con, there's a good number of fans around which one of the staff will put by your table to make sure you're not uncomfortable. The fan was enough for me – after riding my bicycle here, a couple of minutes in front of the fan and I was feeling fresh again and ready for my "fresh" salad!
It reminded me of a little home owned version of "The Salad Concept" which is a popular salad franchis in Chiang Mai. The reason for this was the way they had their menu organised – basically you choose your own ingredients and create your own salad from a long list of ingredients on the menu. The choice is huge and they are VERY generous with the servings.
You get to choose at least 8 salad items, then another 4 more filling items, a type of meat and then a dressing. On top of this, your salad is also served with a home made slice of gluten free and vegan friendly bread – absolutely delicious by they way (I told the owner they should be selling the bread as a product on it's own!).
It took about 5 minutes after ordering and my meal was ready. 3 plates in total, one for my main salad, the other for my meat (chicken was my choice) and another for the bread – and then a separate cup for the dressing.
I couldn't think of better way to serve a salad, they really give you the option of adding and selecting your own portions from the initial choice of salads from the menu, down to the presentation of the food where you can add the right amount of meat and dressing to your salad.
The Salad was great on it's own, but the dressing is what was impressive. I actually tried some of their home made dressings at the even I mentioned earlier – they were all amazing. I chose the ginger dressing for my salad and didn't have to use much of it to put a good kick of flavour through my salad.
The salads are a fixed price of 190 baht – and considering the portion, I thought that was a great price. I got what I cam out for today, a nice healthy (western) meal without paying western prices – really impressed.
All in all the whole experience was pleasurable – from the nice welcoming, to the seating and ambiance, the taste and freshness of food – and the price – oh….not to mention the good WiFi as well!
I'll be back here again and already for sure as I already have the following two things lined up for my next two visits.
1) A morning smoothie!
2) A good Thai meal from their Thai menu
What will you remember?
The freshness and healthiness of the whole menu!
Will you go back?
Yep definitely, need to try the smoothies and Thai food here – looks amazing!
Where is it?
1/8 Chomsin road, Hua Hin 55, Hua Hin 77110
Phone: +66 81 809 5083
What's the price like?
For a proper salad like you're used to in western countries, you won't find a better price in the area with the generous portions you get here. The Thai meals are also very reasonably priced for this area. A salad is 190 baht and comes with a total selection of 13 ingredients, home made bread and dressing. The Thai meals are between 100-200 baht.
Where can I connect with them online?
Check out their social pages here.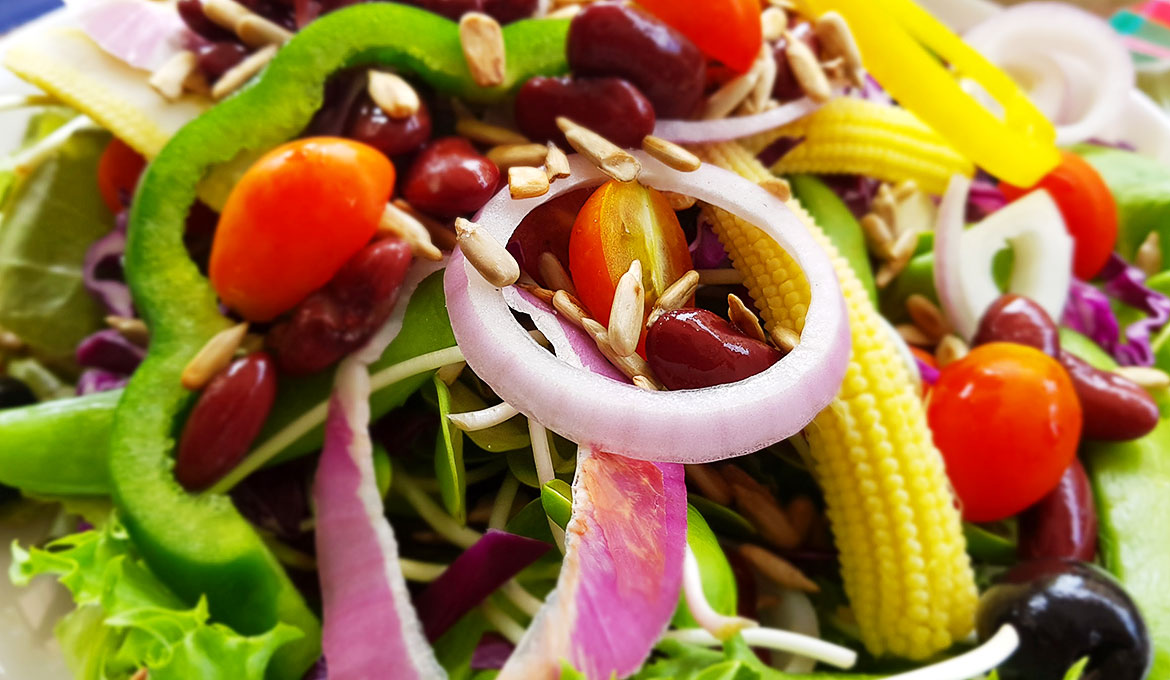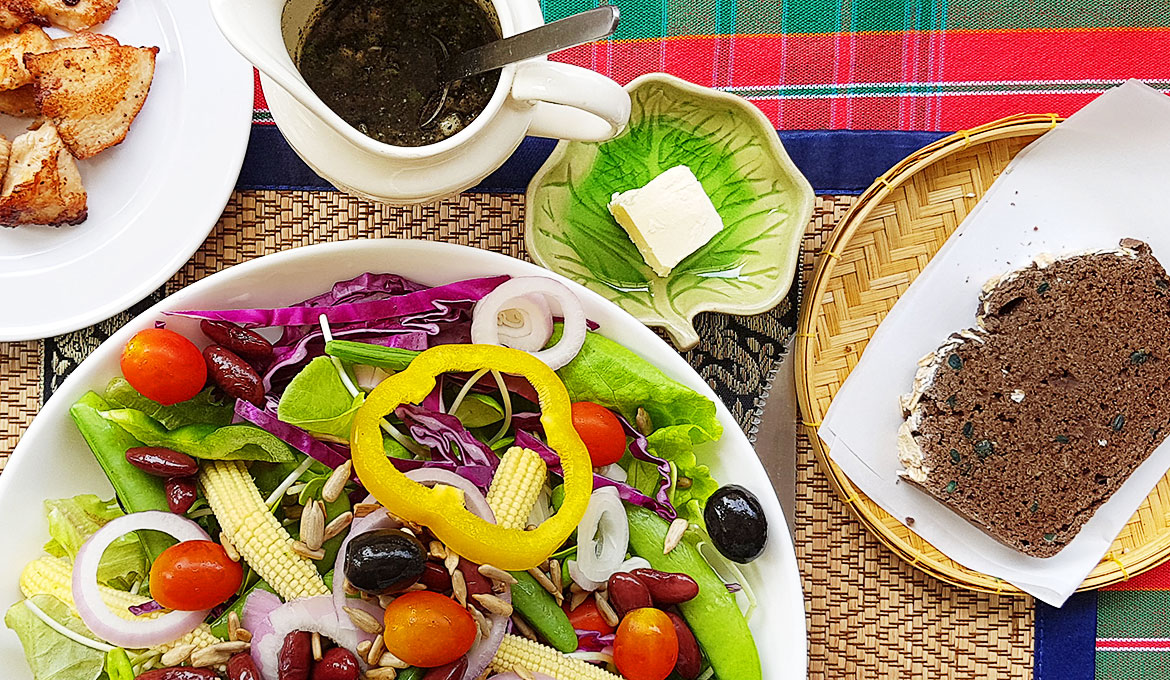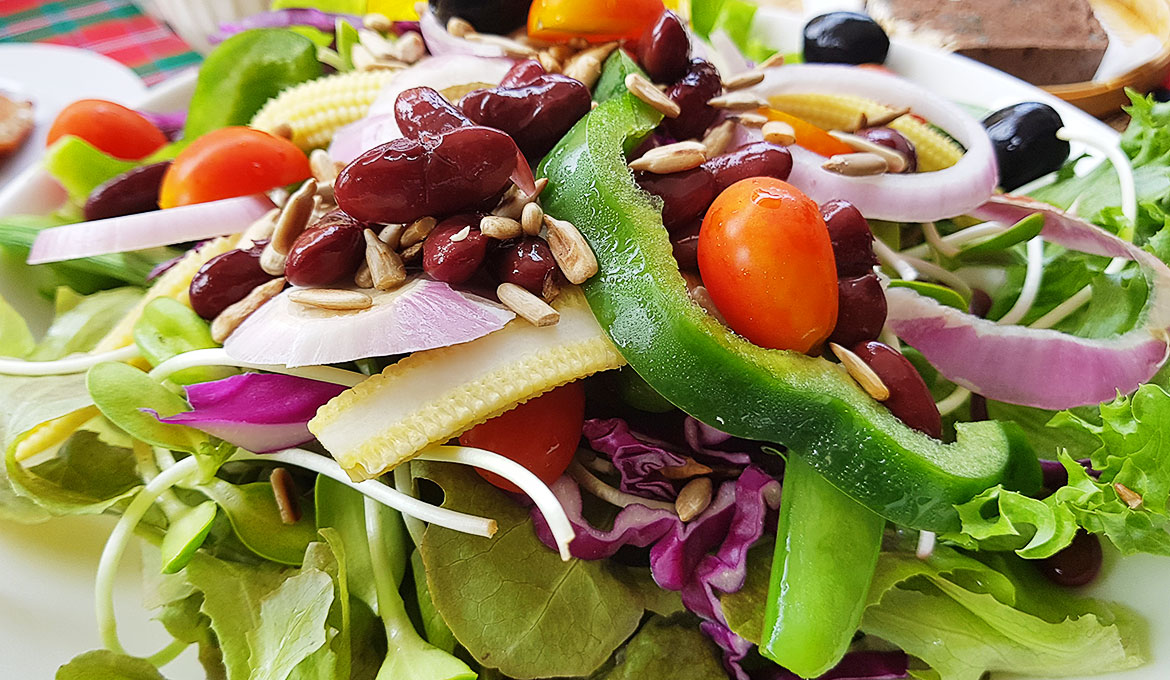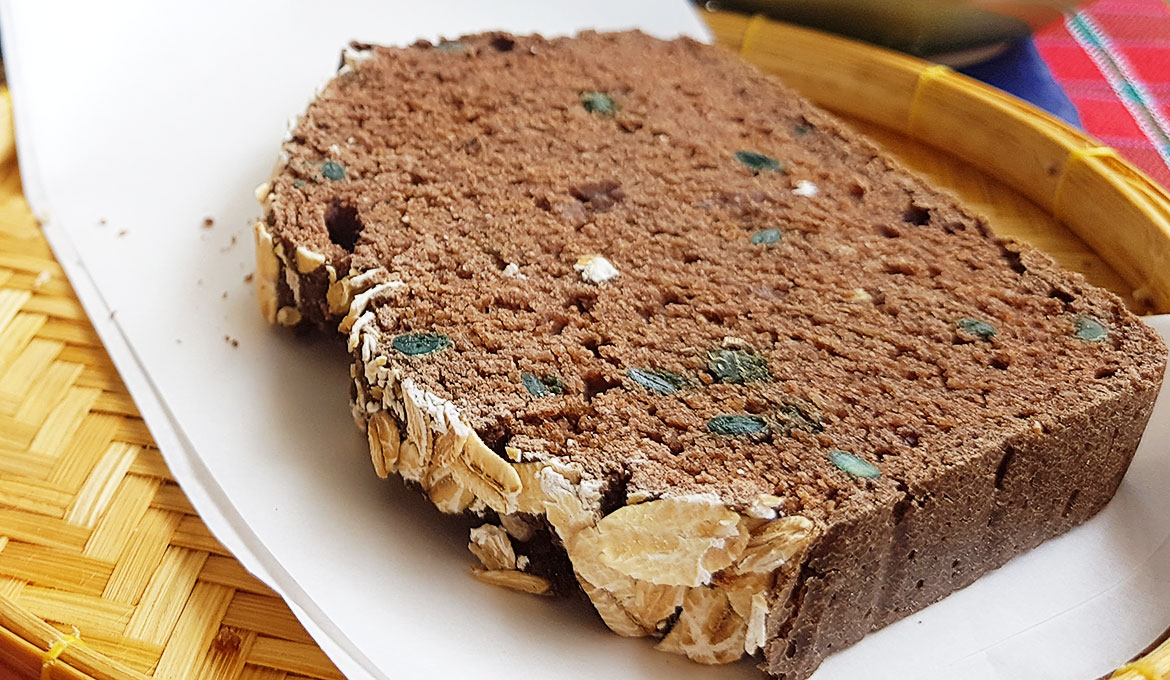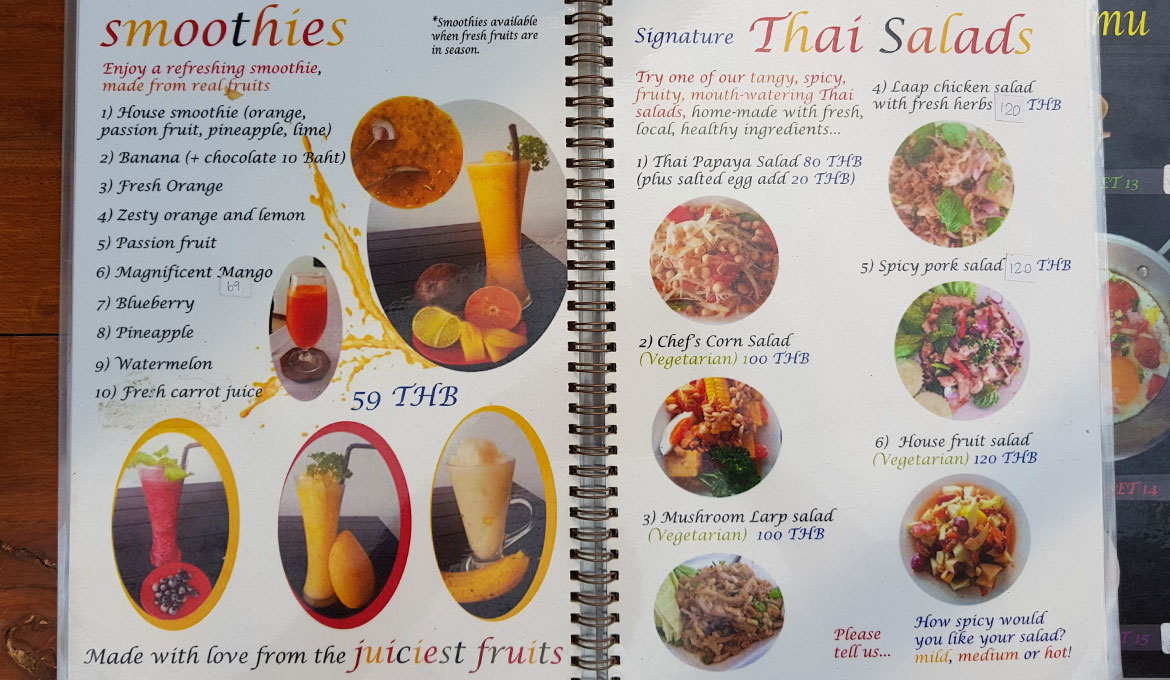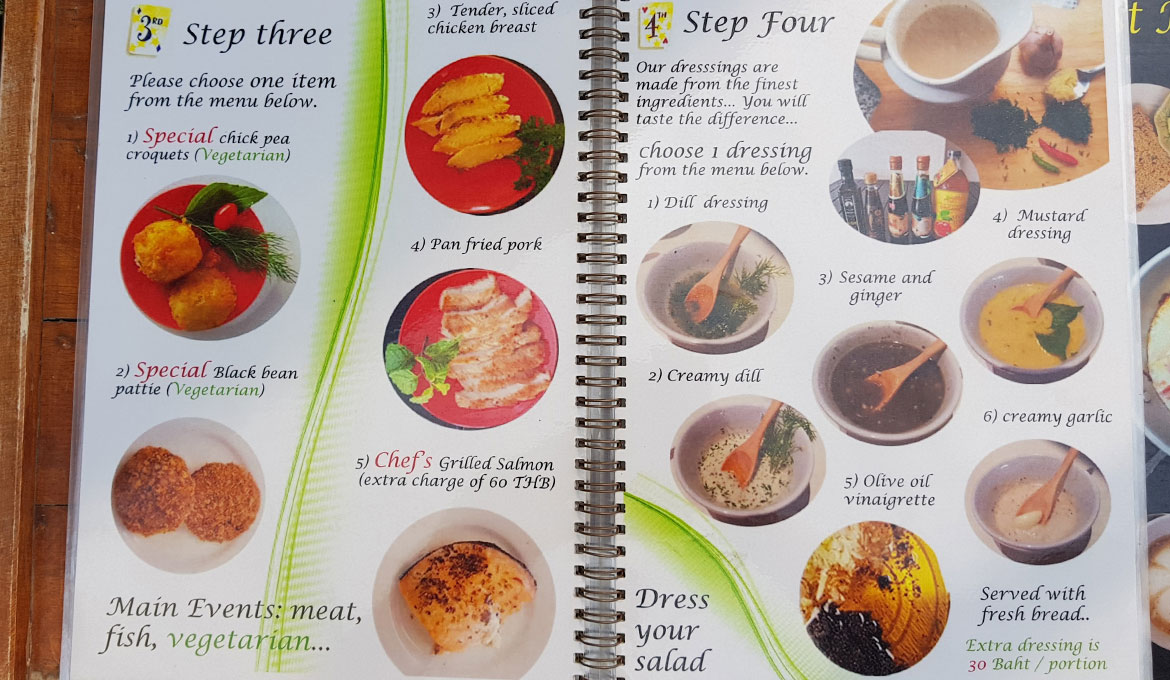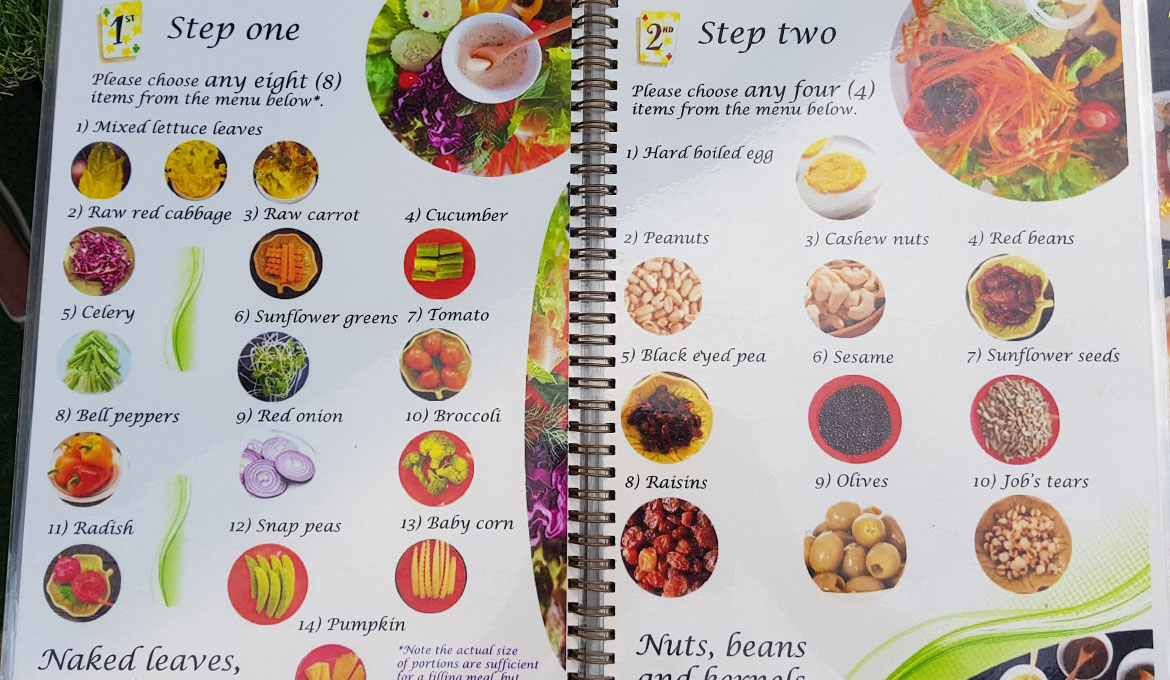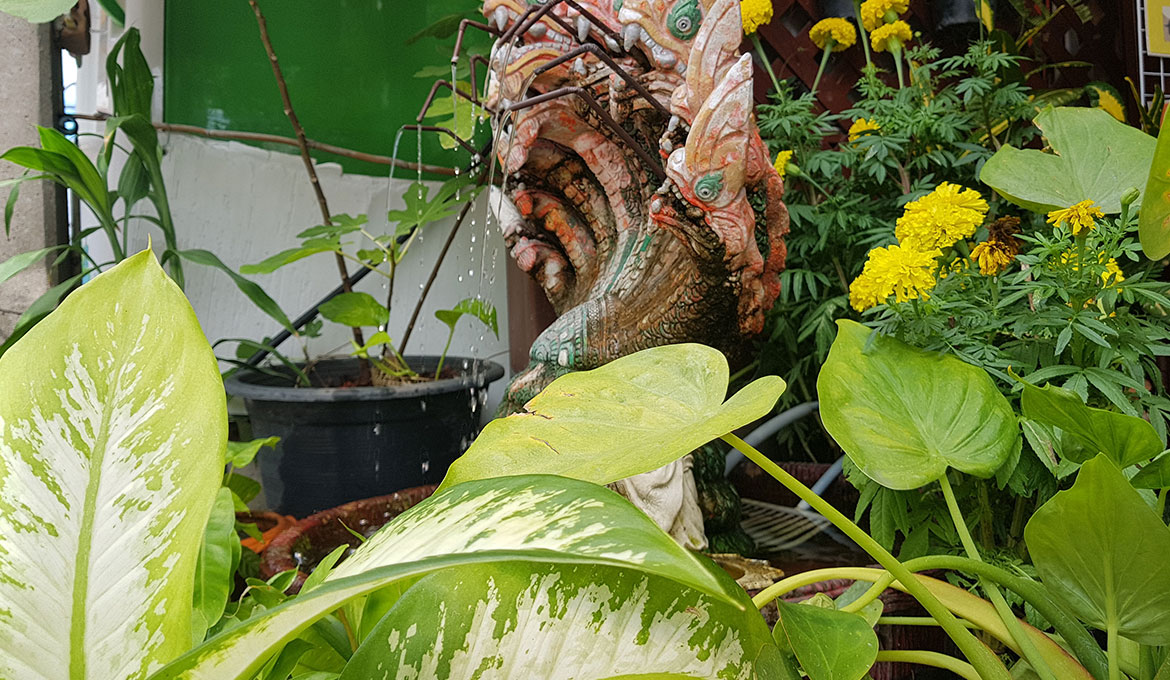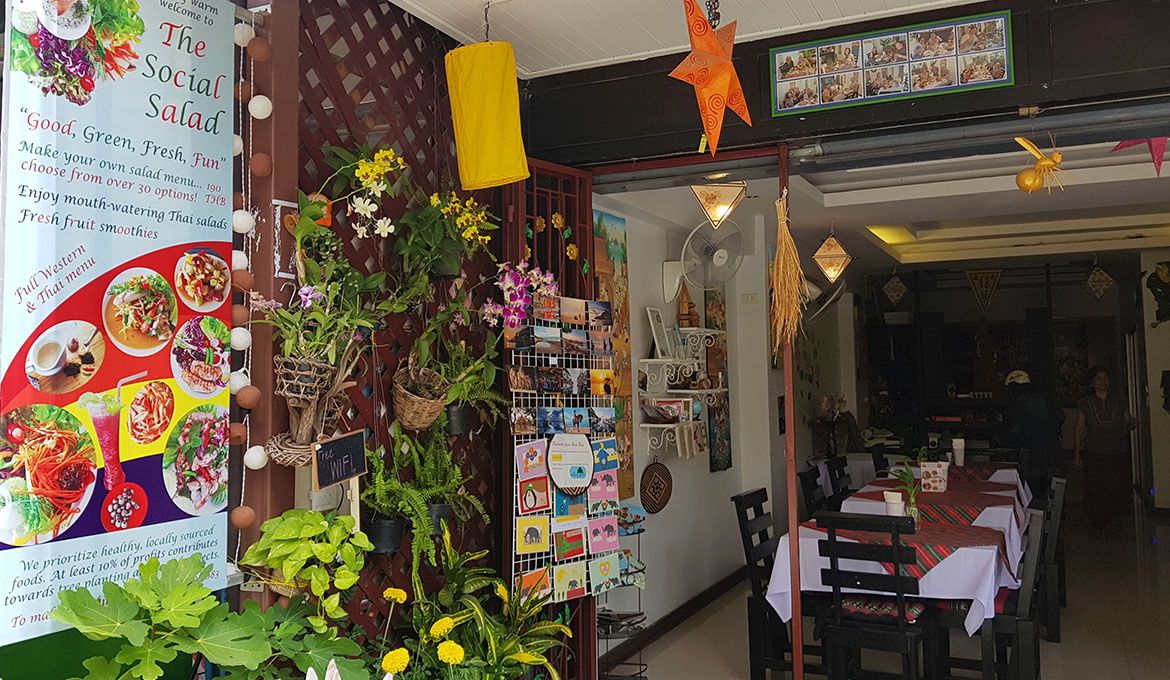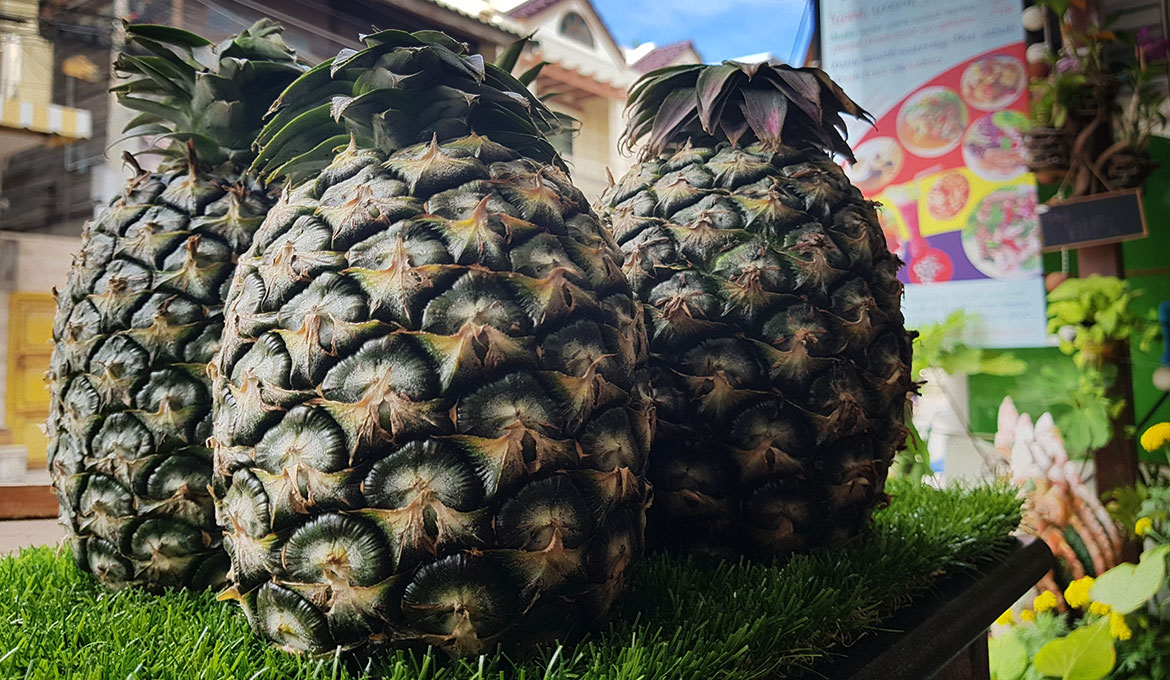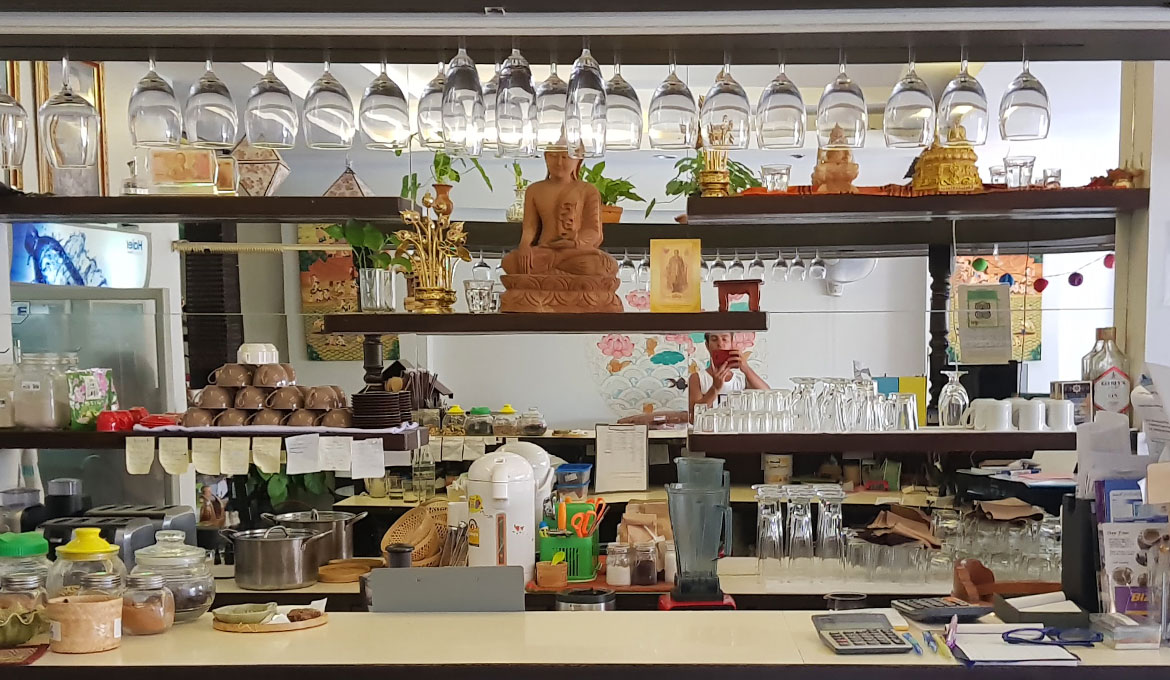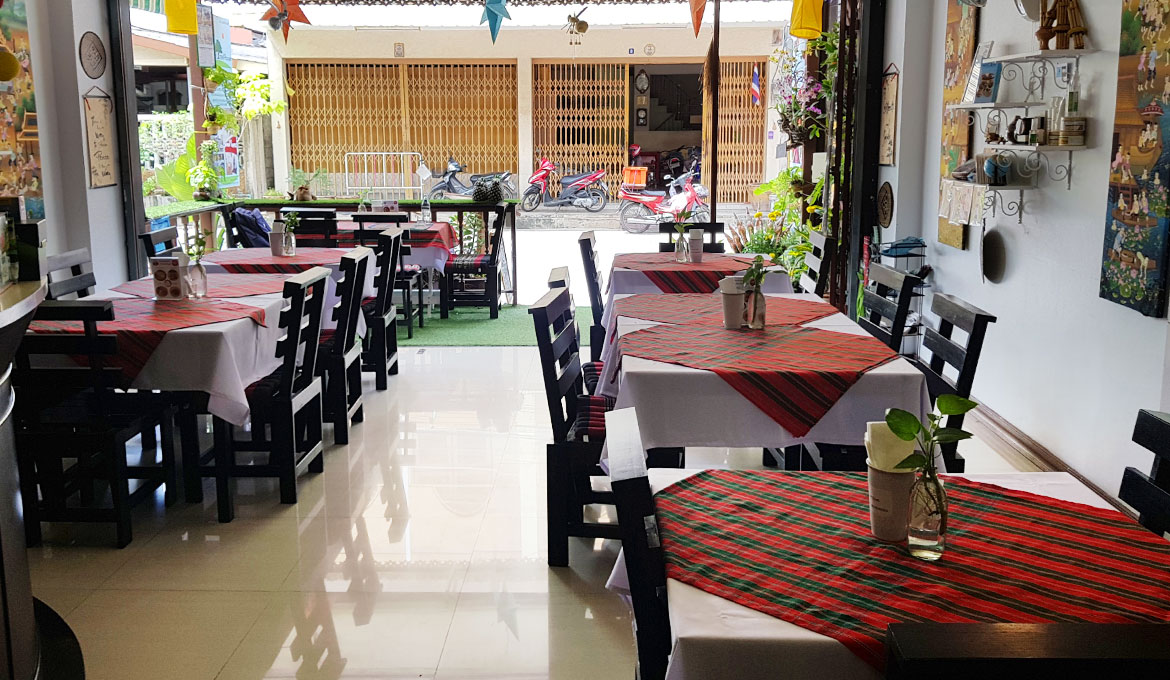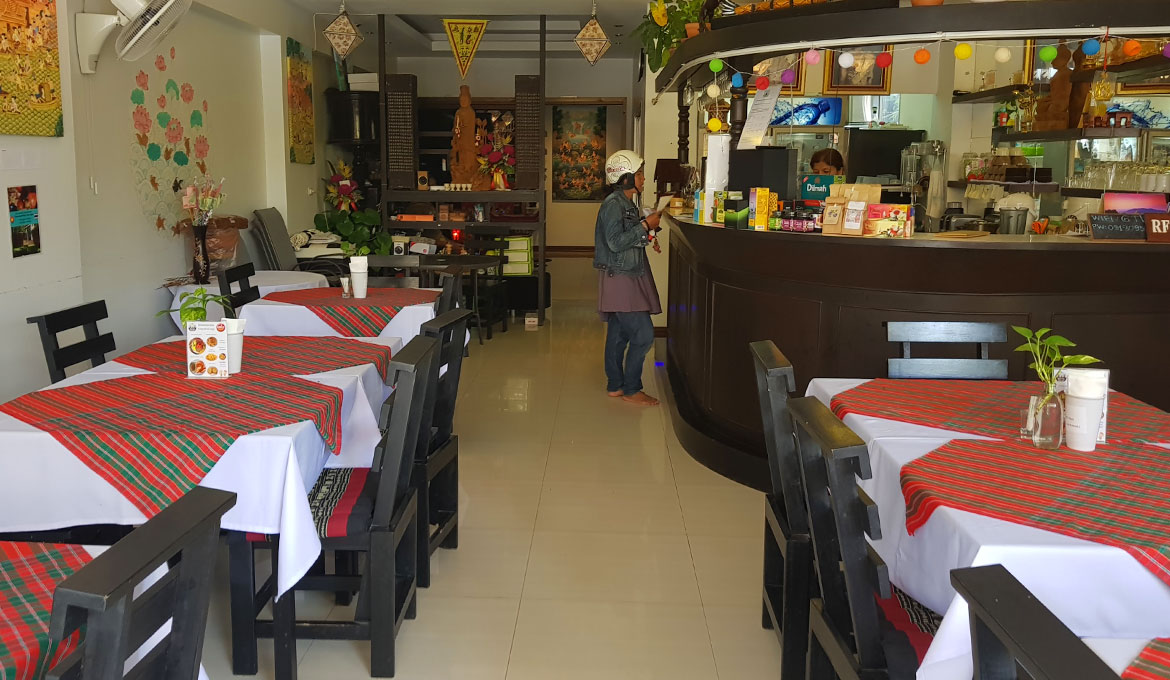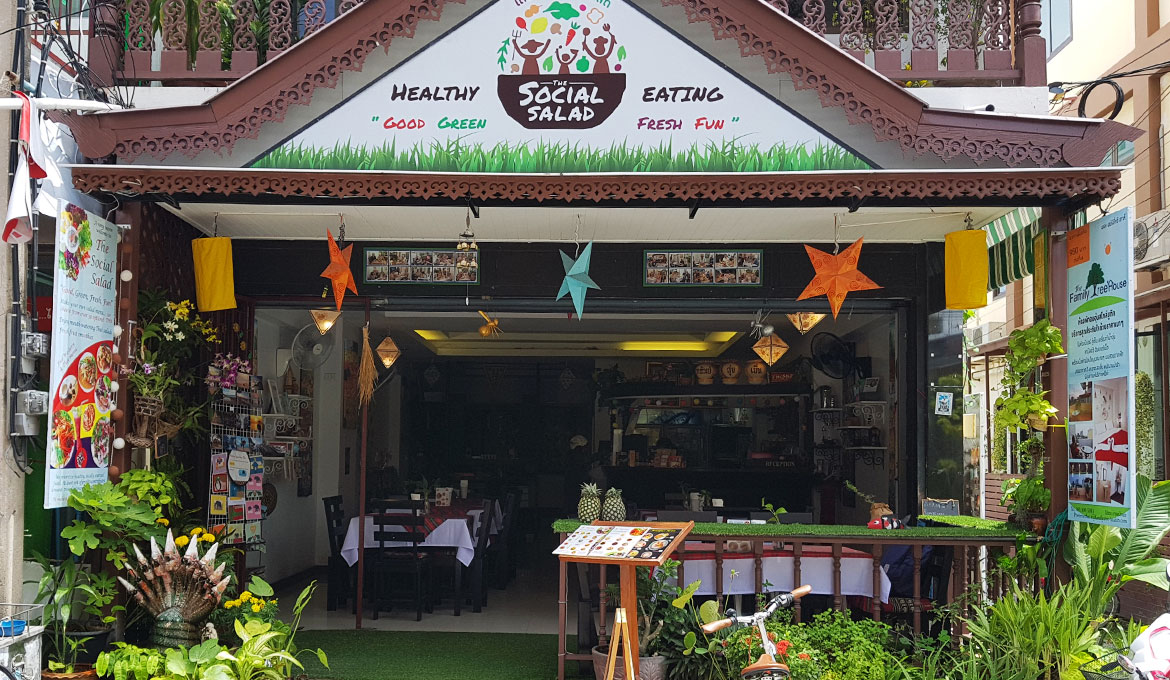 A Little Bit About the Place and its Purpose
We also buy 'chemical-safe' foods from Golden Place / The Royal Project, produced according to Good Agricultural Practices (GAP). This means that carefully selected pesticides and fertilizers are used. However, their use is strictly controlled according to the instructions, and crops are planted, fertilized and harvested on a timed cycle which avoids harmful residues. At Golden Place and Royal Project shops, this is controlled using laboratory testing.
I hope this is useful. We are not perfect, but we are trying to do something real :-).
Comments and content thanks to Khun Dtor, Owner-Manager of The Social Salad.
What to Expect
Location

Food Quality (going off what I saw in the menu)

Ambiance