Great Coffee and Italian Pizza – These Guys Rock!!!
It didn't take much to get me into this place – advertising quality coffee and Italian pizza…I had this place locked in as the first stop when arriving in Khon Kaen (other than hotel check-in to drop off the bags).
These guys rock! In one night it felt like I put on extra 2 KG (and probably did) because I couldn't stop, I didn't want to stop! The food here was so good and I was only here for a short time, so I wanted to try it all!
The place
Sitting in the main University area of Khon Khaen, Sri Brown Cafe reminded me a lot like Nimmanhaemin road in Chiang Mai – hip, modern cafes and restaurants serving good quality food and drinks with a young buzzing vibe going on (the uni crowd and business startups). For such a great cafe (and highly rated) it isn't the easiest place to find – by that I mean it doesn't stand out while you're walking down the soi/street – particularly at night time. There's a small lit sign out the front of the cafe and building is built in…well…pretty much a jungle, but this is part of what makes this place a great experience.
Sri Brown Cafe is more like house or cottage (large cottage), in fact I think it was a house once but now converted into a cafe/restaurant. At night, the place is stunning (and probably during the day as well, but I wouldn't know as my only visit was of an evening), with a nice outdoor dining area surrounded with tropical plants, water features and dim lit lamps, it's a true paradise!
The night I visited this place it was pouring with rain, and as much as I tried to grab a 5-10 minute outdoor dining experience, the monsoon wouldn't let up so I settle for indoors.
The indoor area is really like walking into an old cottage or house. The cafe is divided into multiple sections. The main front area which sits around 10 people and includes a long double sided bench (popular with the student to setup their laptop and work away) and a couple of tables near the doorway, a split level upstairs area (which is more chill and relaxed – a place to sit and chat away with friend), and large area out the back (which is actually towards the front of the street) and looks more like a green house (with it's large glass walls and a-frame roof), which is popular for just about anything. I could go on about the architecture and vibe about this place as it was truly unique – and probably my perfect home – but I won't – let me talk about the food! 🙂
The coffee wasn't all I thought it'd be, above average, but nothing brilliant. I can't speak for all types of coffee's because I only have my coffee with milk, so it's always a latte or cappuccino, and mine was a little too milky, but that could've been a good thing as it was an evening coffee and I didn't want to be kept awake all night from a big caffeine hit. Perhaps the whole "Chiang Mai / Nimmanhaemin" look and feel made me expect a coffee like "Ristr8to" or "Aka Ama" . But still – top quality coffee – just set the expectation a little high I think.
The Pizza, now that's something to talk about. They didn't over promote themselves by advertising Italian pizza, this stuff is really like something that came straight of Italy. With a crispy outside and pillowy middle base, they had the main part of the pizza covered (the base). The topping wasn't what I'd call a traditional Italian topping but delicious none the less – in fact AMAZING! I loved it and could've ordered another just for the deliciousness of this pizza, not because I wasn't full. I ate the whole pizza myself, much like you would in Italy, and it's a good size for that. Sure, you could share between two, or even three if you're not overly hungry, but although it's not a super size pizza, it's a great size if you're looking for a main meal…this will fill you up!
While eating the pizza I saw some people ordering this popular thick toast dessert they love here in Thailand. It's basically 1/3 of a loaf of bread, lightly toasted, and then covered with ice cream, a sauce topping (like chocolate or caramel) and then other things like crushed peanuts, fruit etc. I figured…I'd never tried this dessert before and I was in my foodie element here, so time to give it a shot. This dessert is a monster, and to finish one of yourself would leave you feeling quite full, however I had my partner with me and she was happy to share it with me, so we ordered one thick toast dessert with a heap of ice cream and topping (that's obviously not the name of it, but pretty much what comes out on the plate). Wow! I was so impressed with this thing I probably didn't need my partner, I think I polished off 2 thirds of the thing! It was obviously so good because I was full before I started attacking this dessert and managed to finish of 2 thirds of it! By now I was beyond full and needed to get the hell out of here.
Oh – I forgot to mentionthe starter bowl of chicken wings which I ordered – went down a treat as well!
Leaving this place I was in a little pain – I wobbled may up the to the cashier, paid my bill, and rolled my way into the taxi to sleep this banquet off!
Where are they located?
43/30 Adunyaram Rd, Tambon Nai Mueang, Amphoe Mueang Khon Kaen, Chang Wat Khon Kaen 40000
Where can I find them online?
Check out their Facebook page here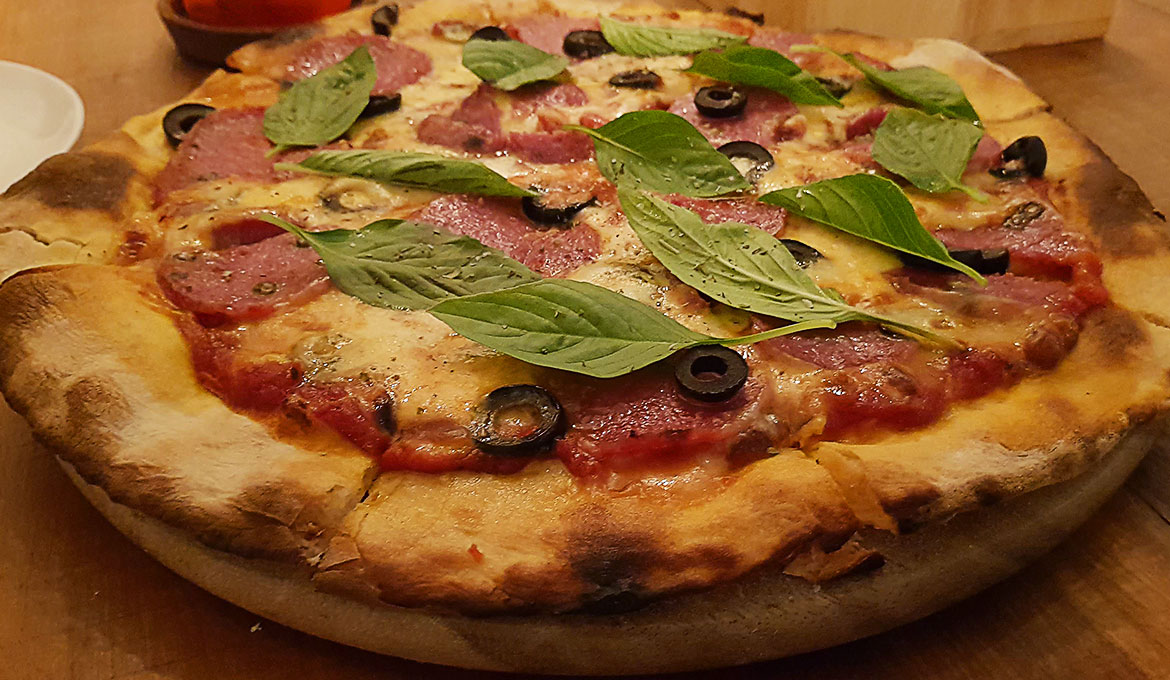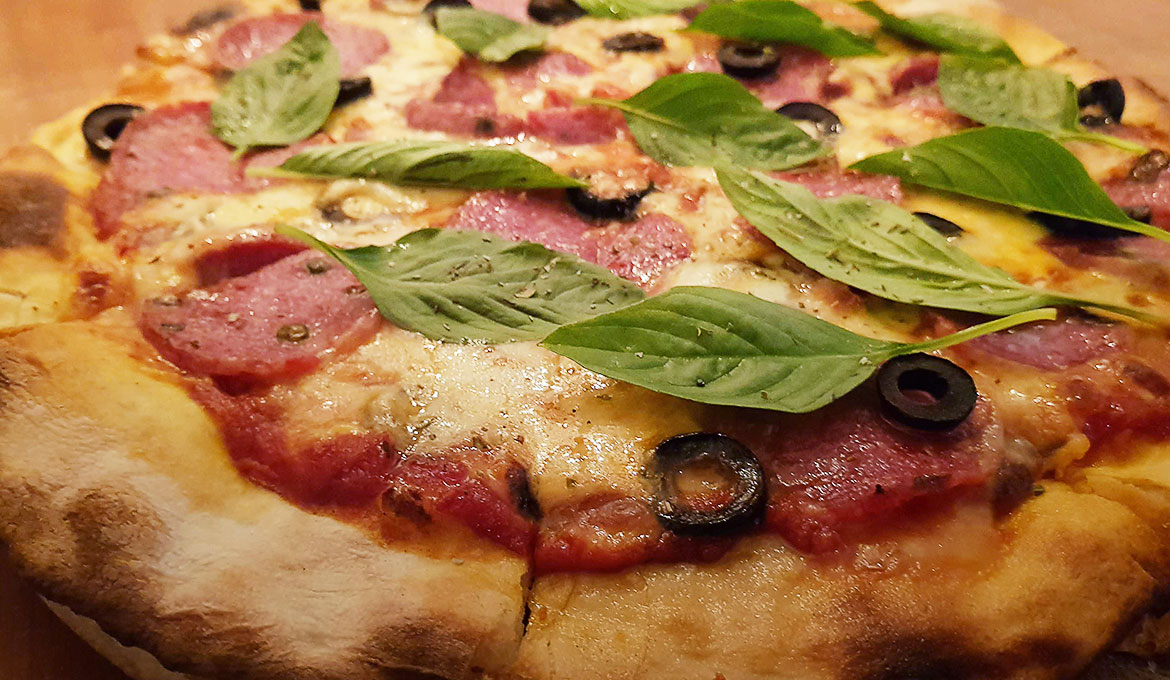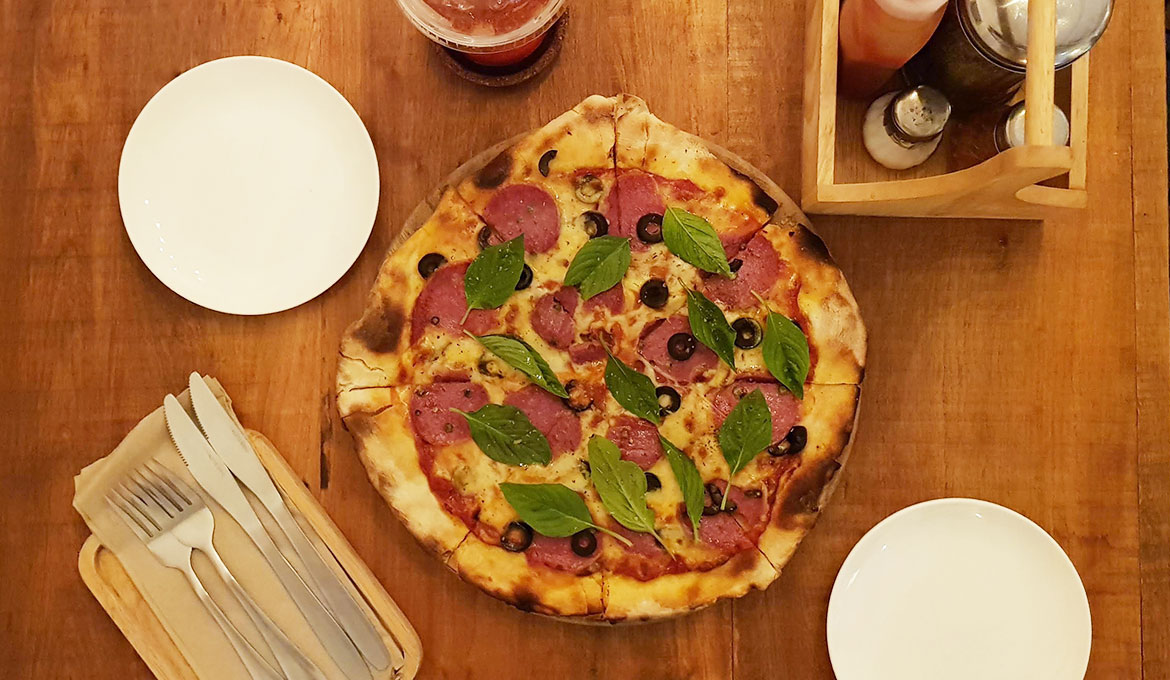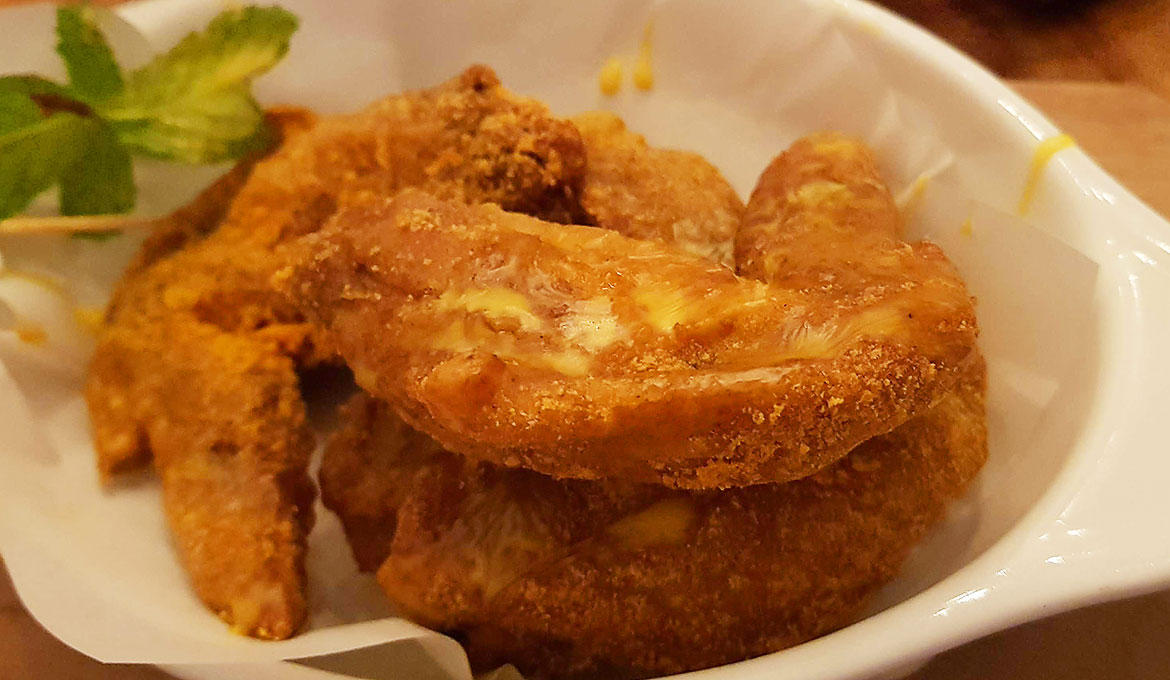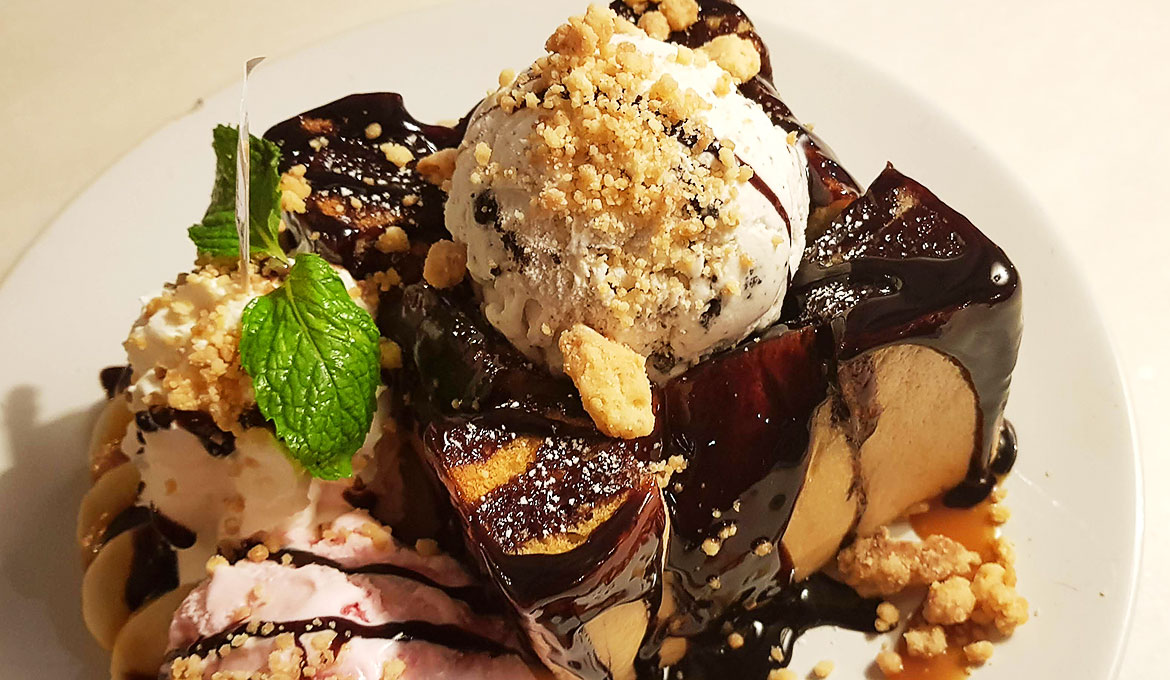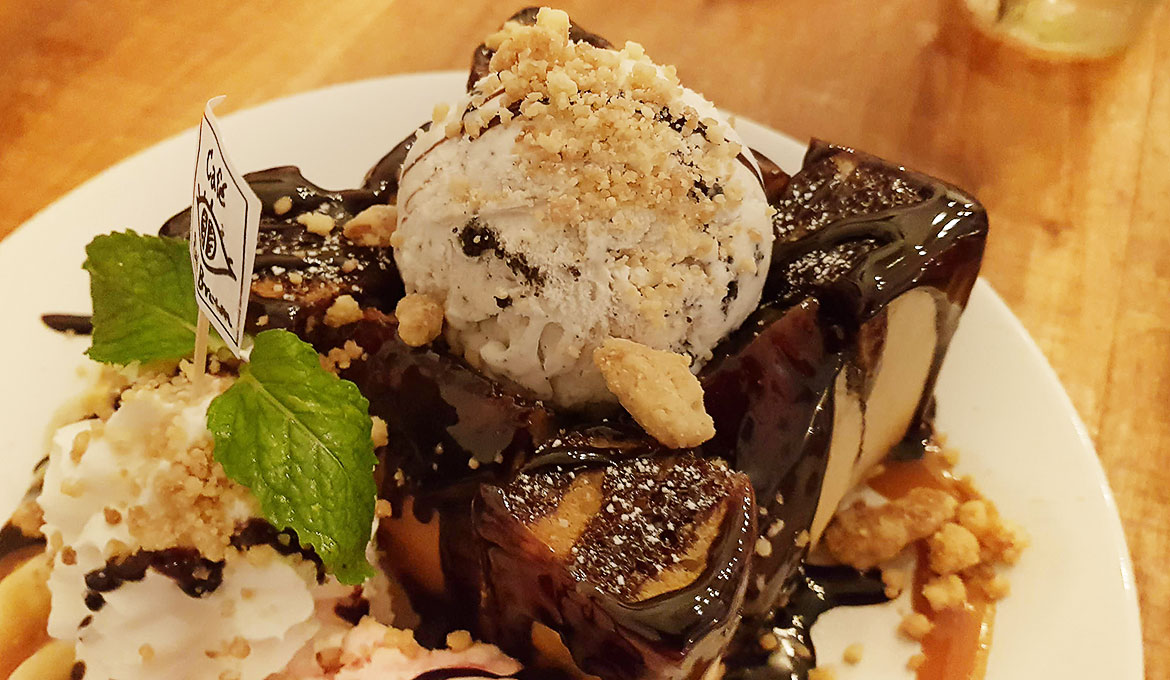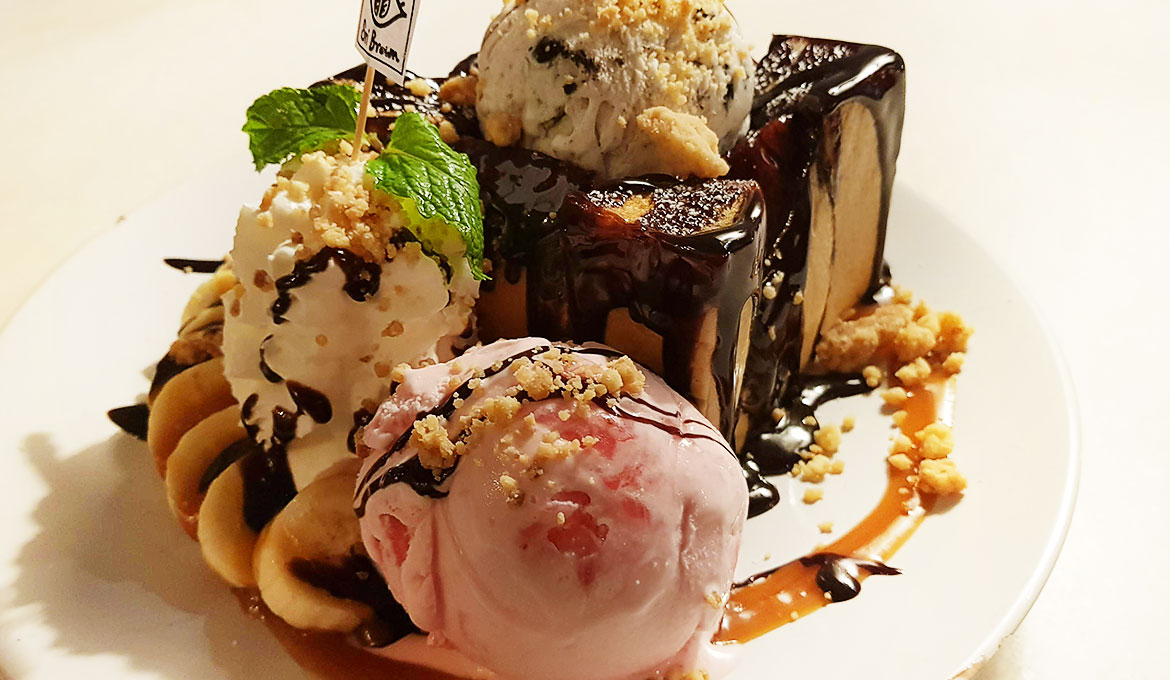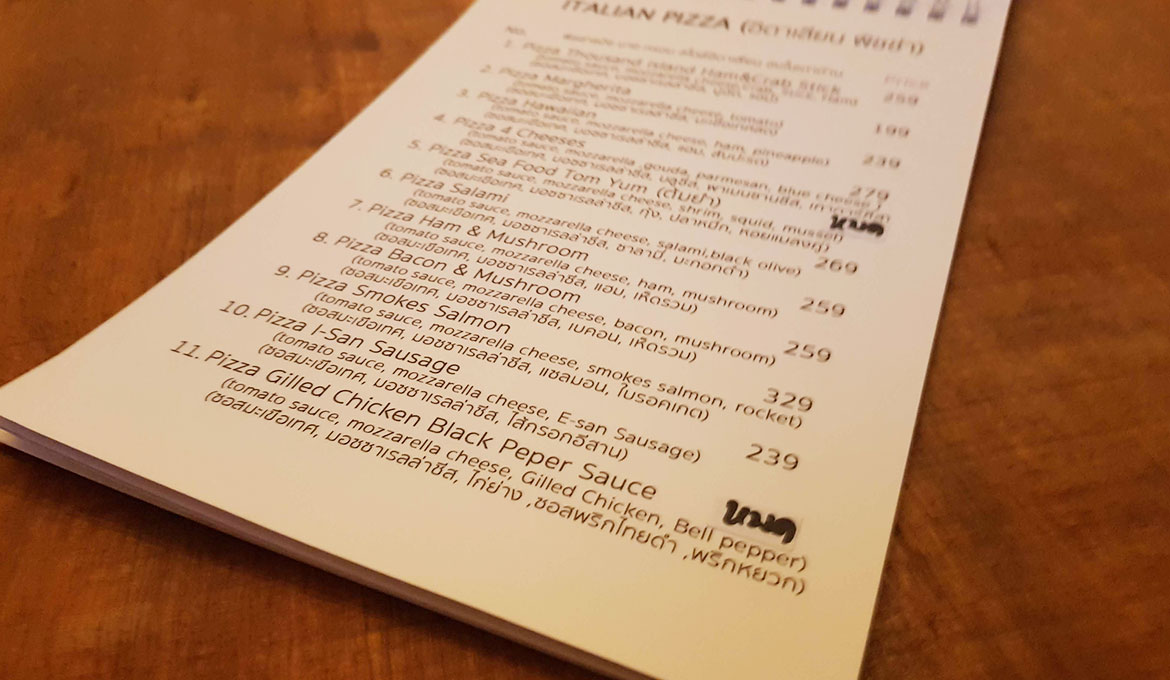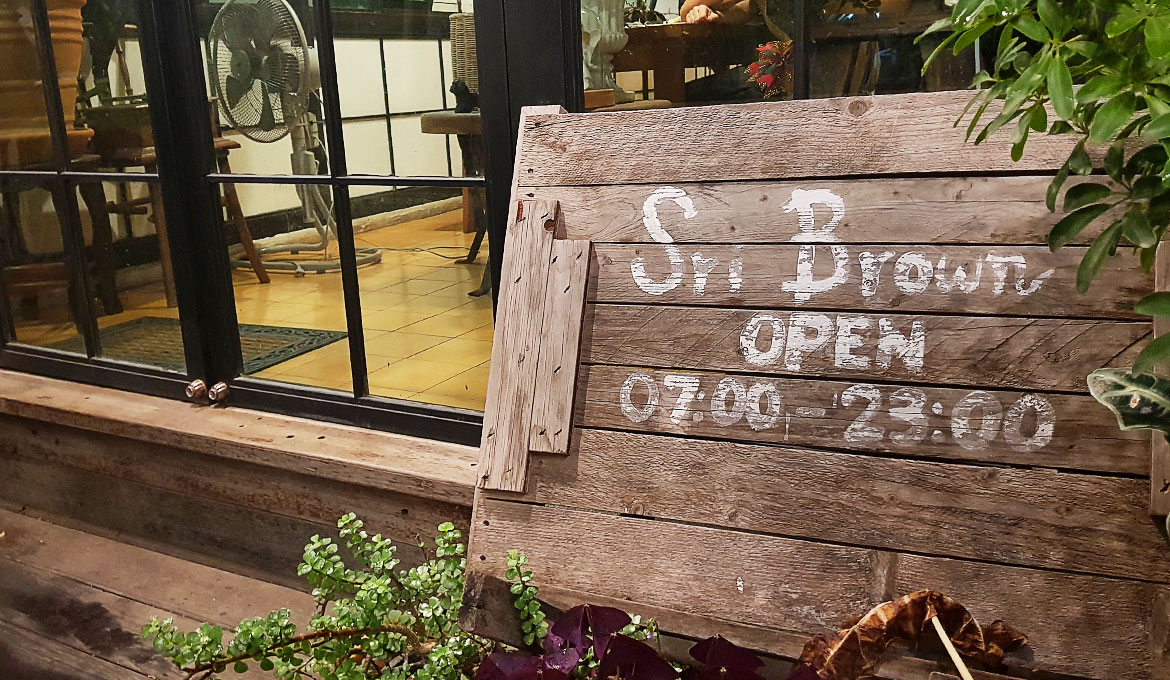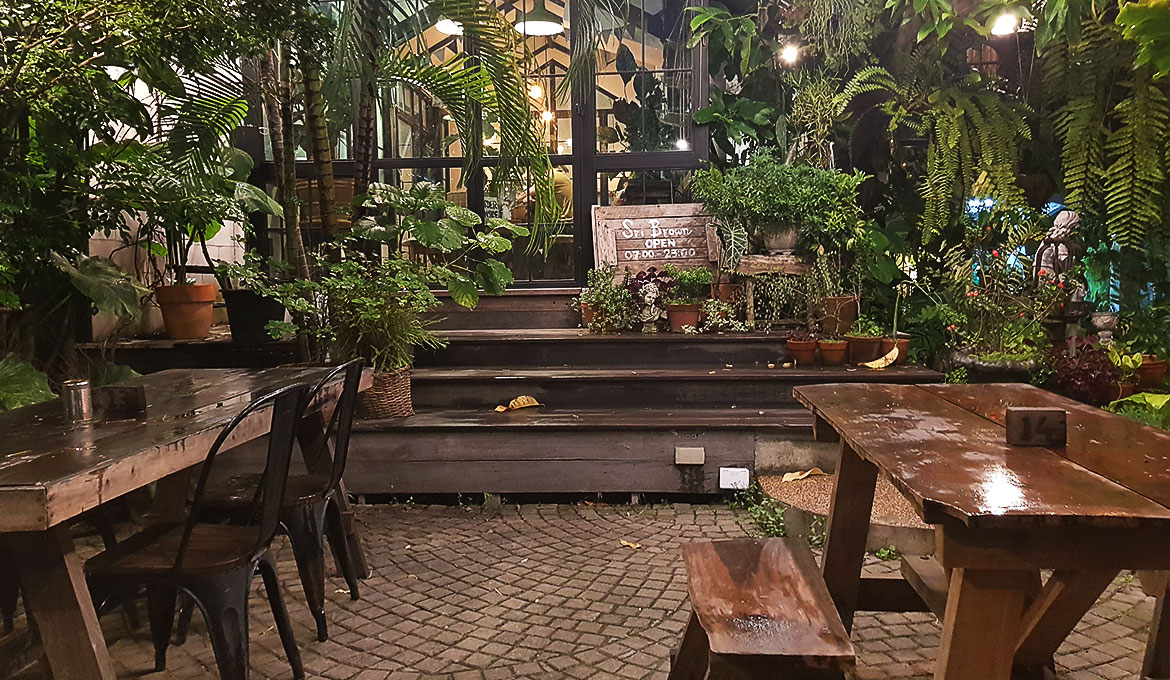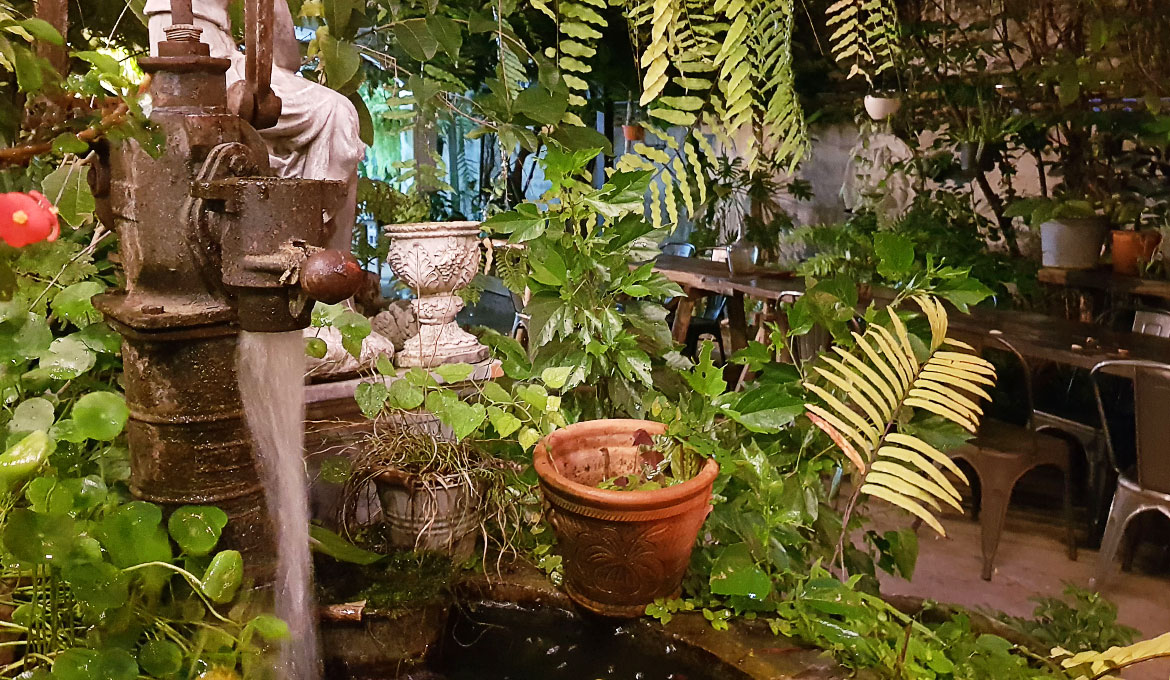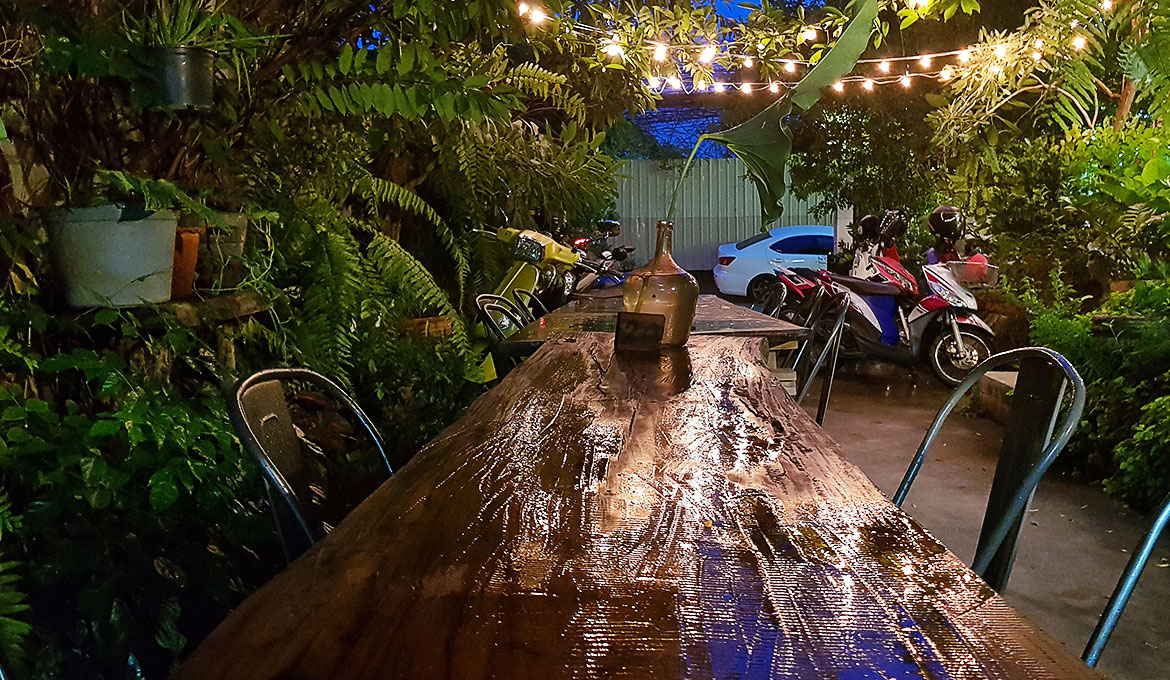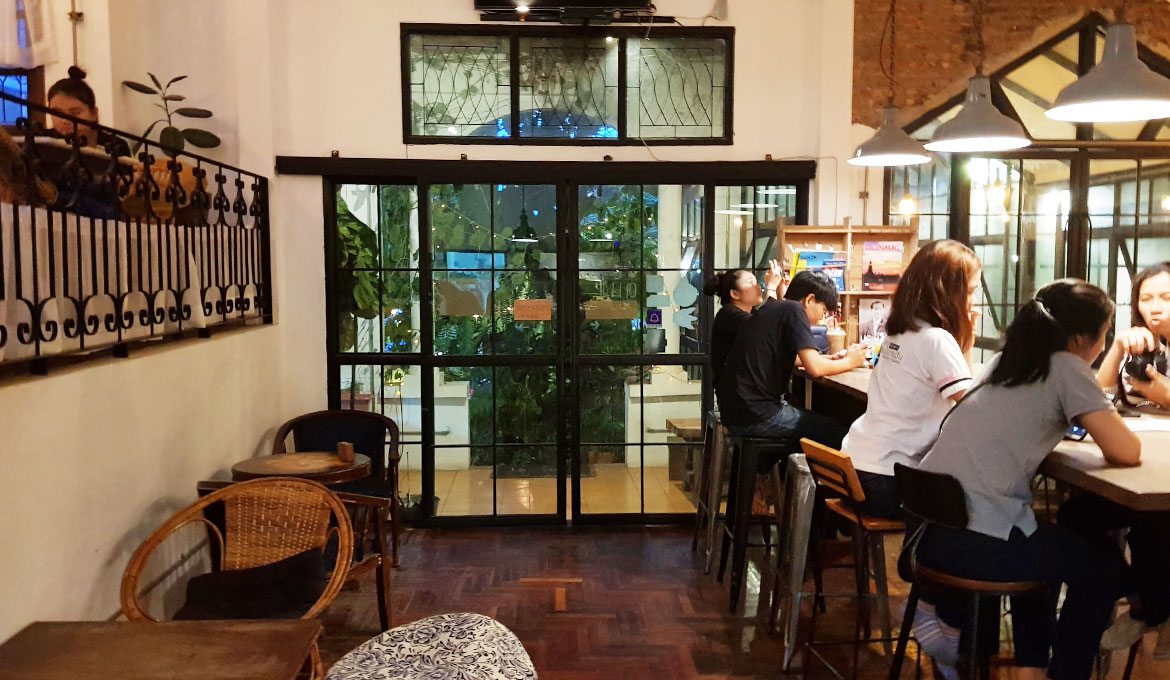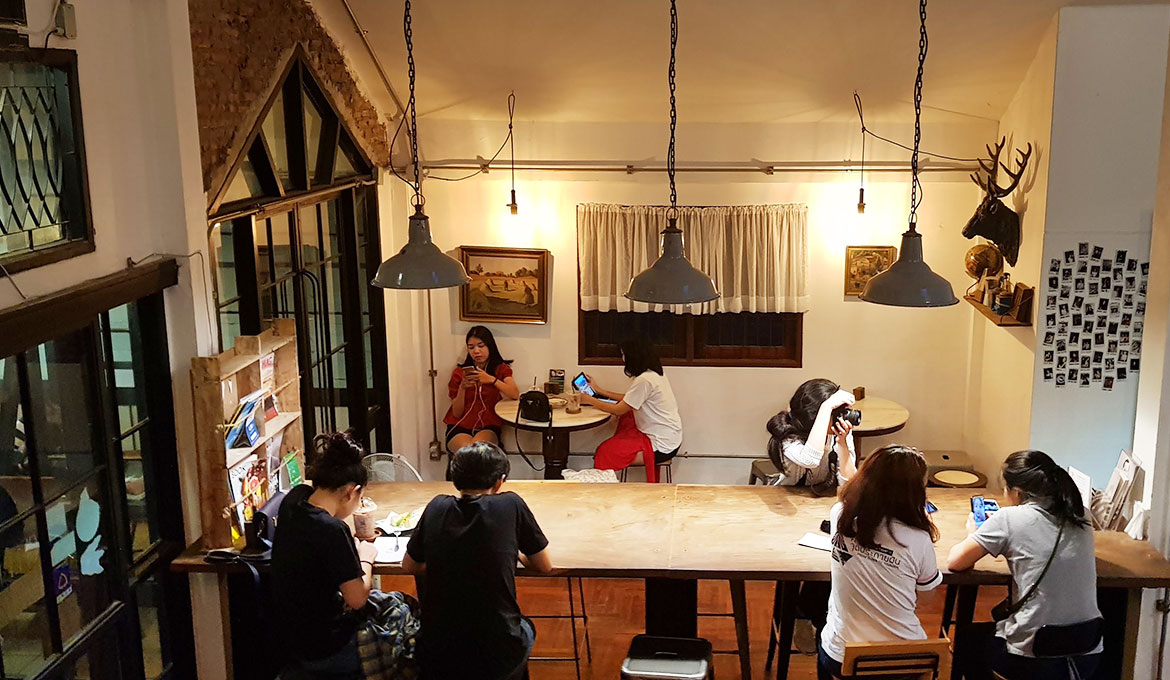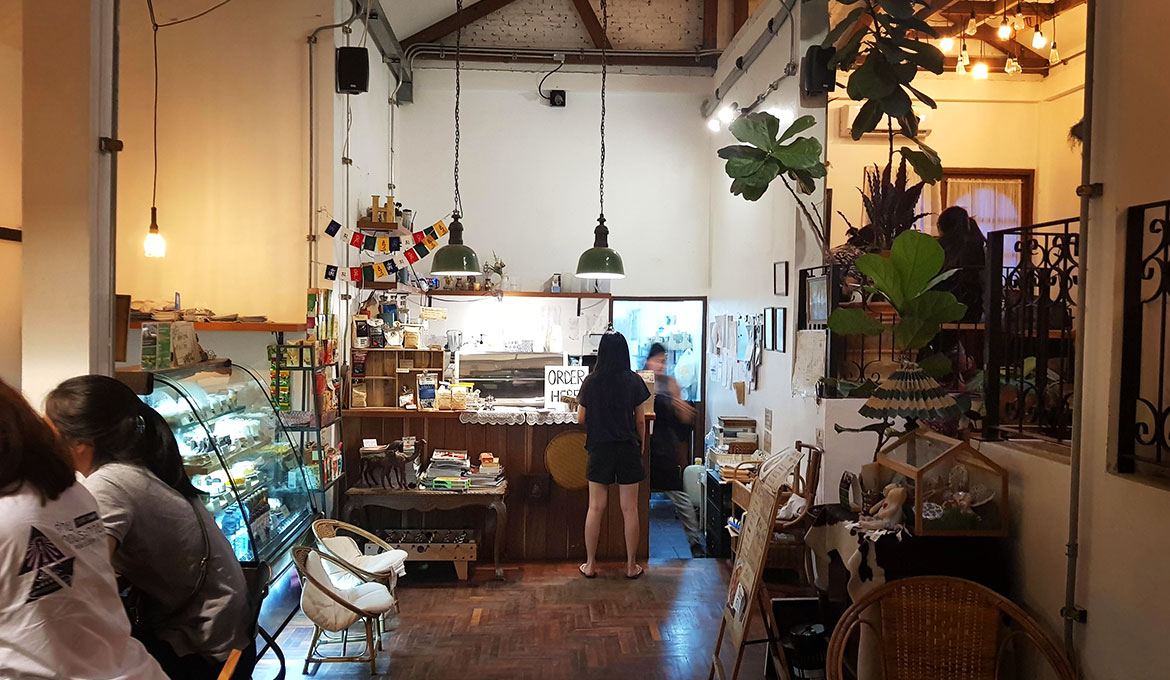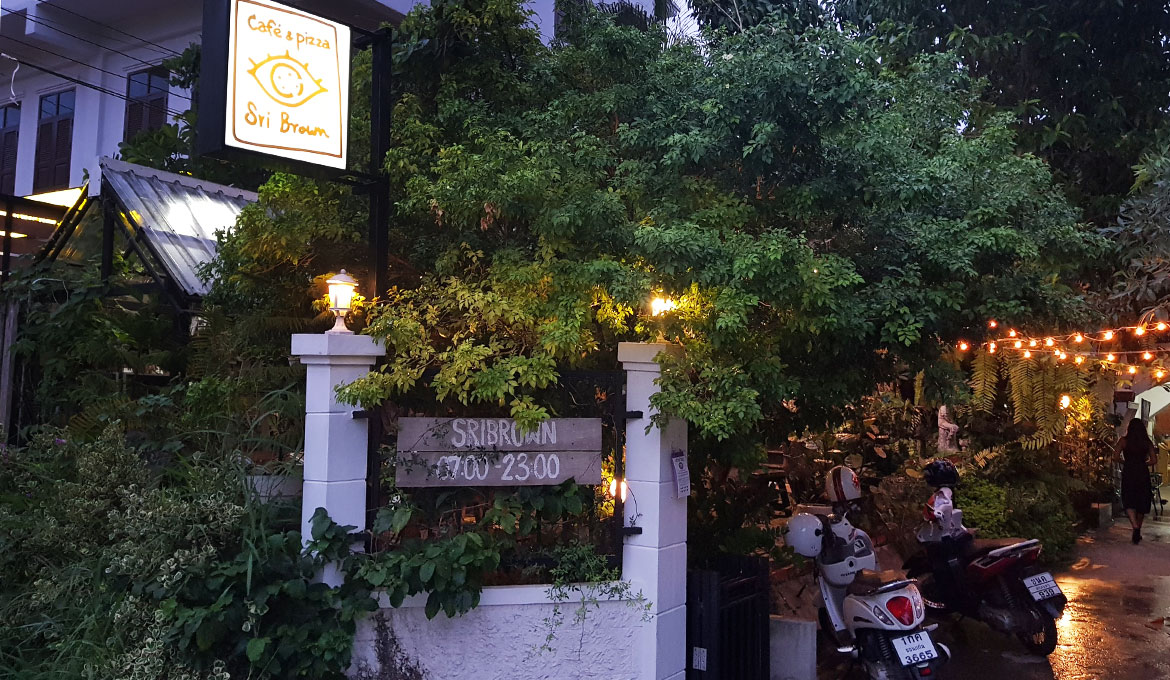 What to Expect
Food Quality

Coffee Quality

Location

Ambiance