Four different types of Eggs Benedict!!! I stumbled across this place quite randomly. I checked into the hotel we were staying in in Bangkok and popped downstairs to look for something to eat. This place was attached to the hotel downstairs so thought I would pass through and check out their menu.
Assuming this was a typical budget hotel cafe I was expecting to see the typical fried eggs on 7/11 toast and your average americano coffee.
The first page wowed me with 4 styled of Eggs Benedict and a few other good looking breakfast dishes, but it was 4pm in the afternoon and I wanted to grab some thai food, so I locked this place in for the next morning and headed out on the street to see what I could find. After walking around for 5 minutes or so (and unable to stop thinking about the eggs benedict) I figured – "bugger it – I could do with a good eggs bendict now so why hold off until morning". Besides, often what happens is I plan a time and place to visit the following day and end up completely somewhere else – so it was NOW OR NEVER!
Nice Aircon, Good Wifi and comfy seating. So far so good – now how long was it going to take them to prepare my meal and was it going to look anything like it did in the photos??? (The photos looked good!).
Well – my meal arrived within the first 5 minutes and although the photo wasn't an exact representation of what was on my plate – it was pretty darn close!
Nice little variation this one – different! Eggs cooked to perfection with the yoke running all over the…"pancakes"….yes "pancakes" and broccoli and coliflower chunks underneath the eggs. The pancakes has a tomato type sauce spreaded along the top of them as well which added a nice little kick of flavour.
I haven't actually tried Eggs Benedict on pancakes before, but it works! They present well also with the eggs – everything being round!
The side serve of potatoes was….well….OK. Not the roast type potatoes your used to back home (Australia/England) with the crisp outside and soft mushy center, rather they were a little under cooked for my liking and a bit to hard. But still, I ate them and they did taste great with the Maggi sauce!
What will you remember?
The pancakes!
Will you go back?
I will actually. Mainly because I'll be back at the hotel as well – good price and great location!
Where is it?
11 Sukhumvit soi 39 Klongton-nua Wattana Krung Thep Maha Nakhon 10110
About 5 minute walk from Phrom Phong BTS station
What's the price like?
Well if I were going to use the "$" icons like other sites, I would give 2 out of three ($$) – so too expensive for Bangkok prices and the food was quality.
Where can I connect with them online?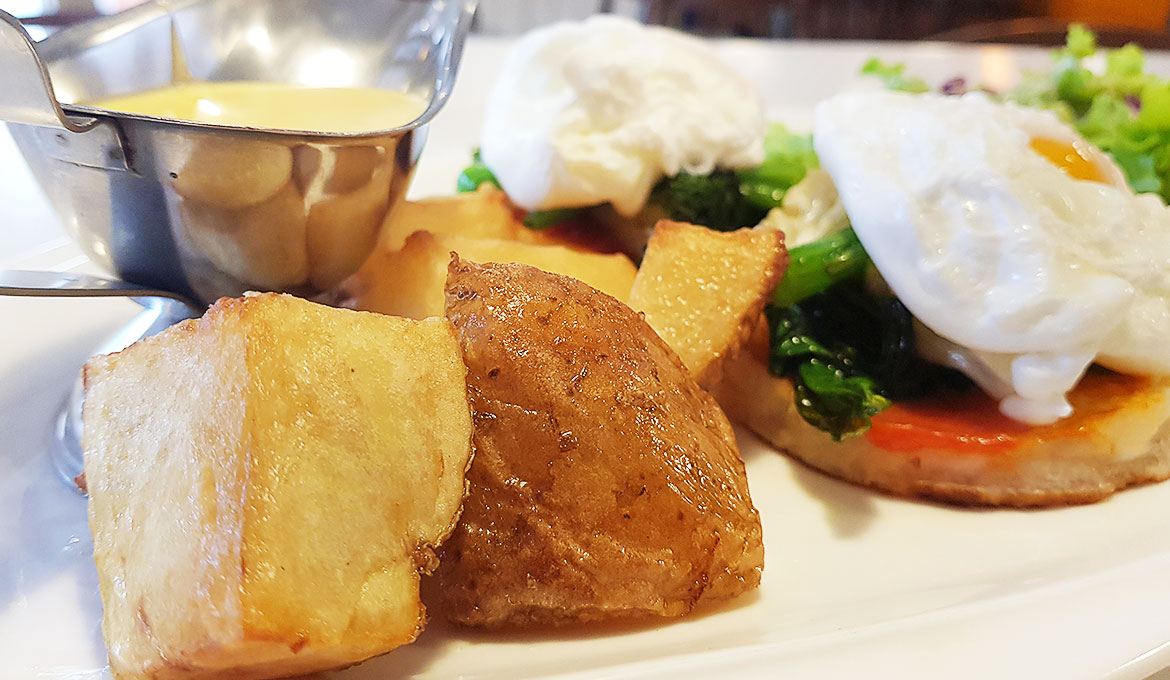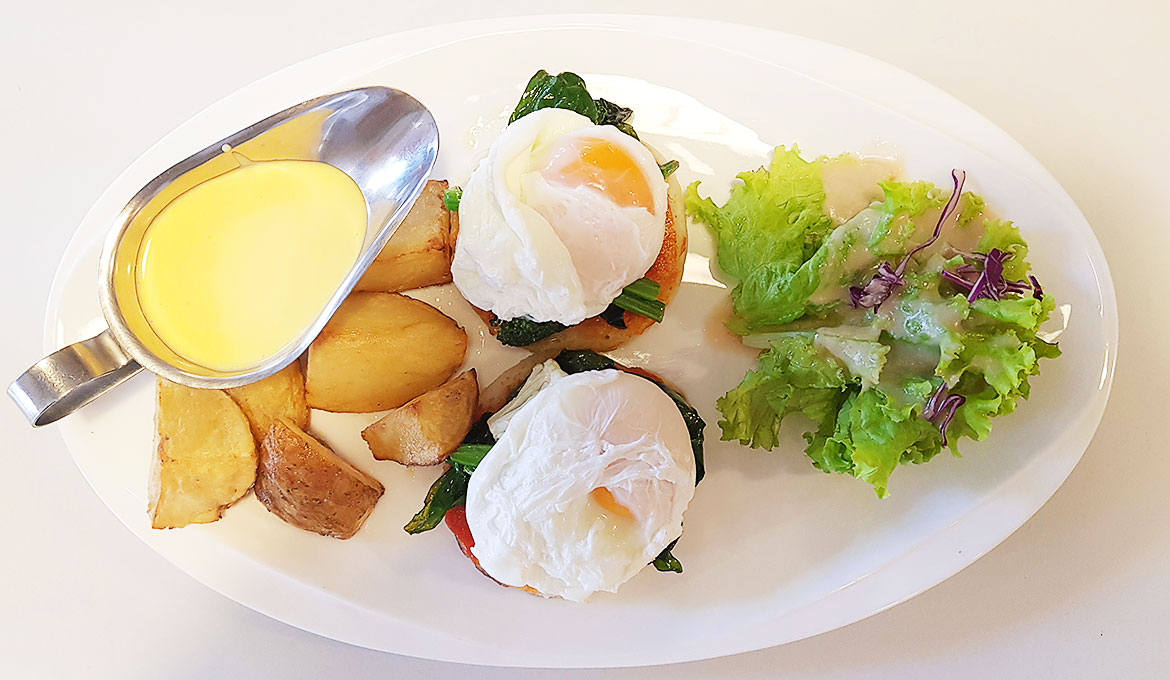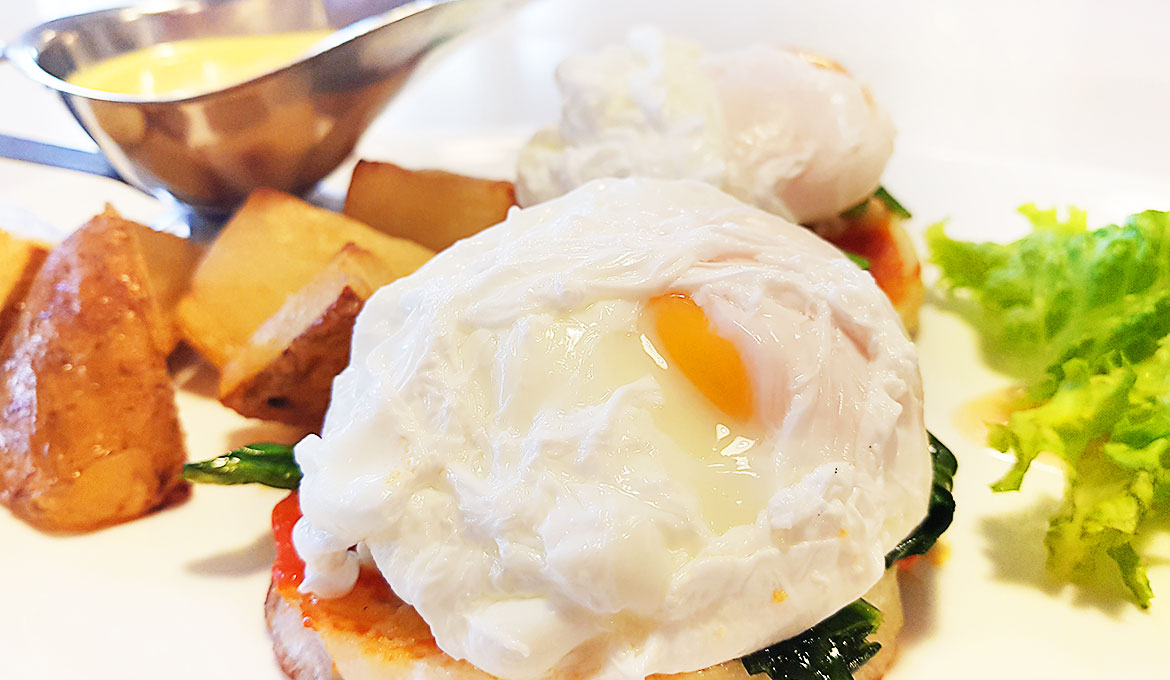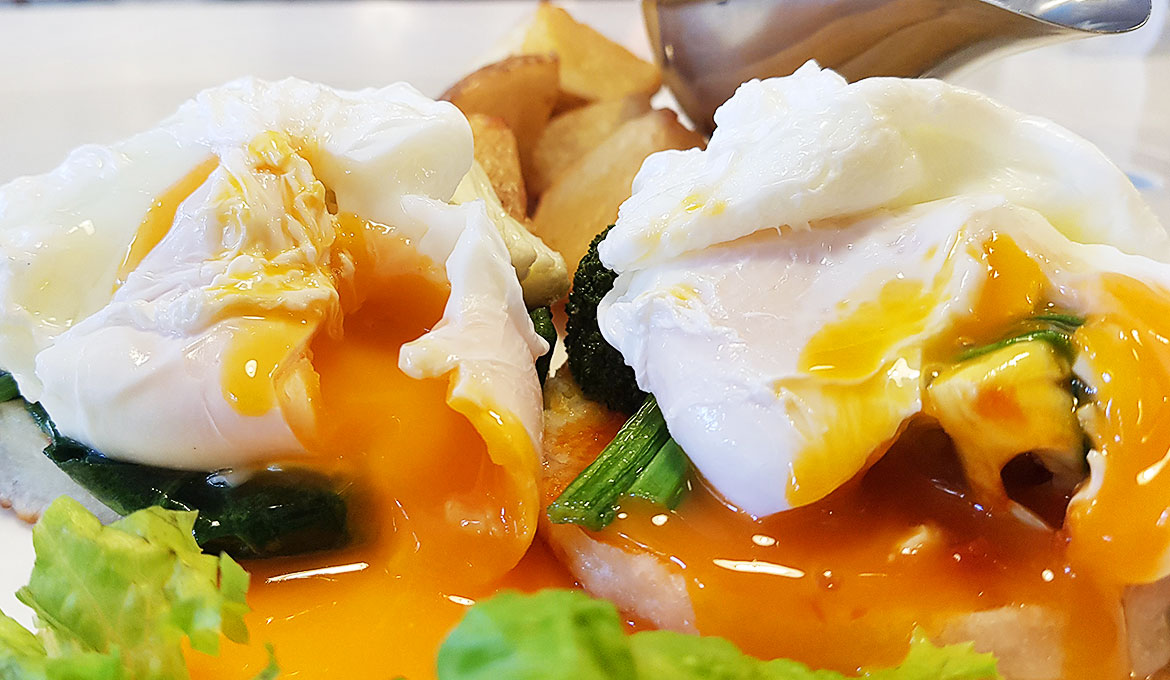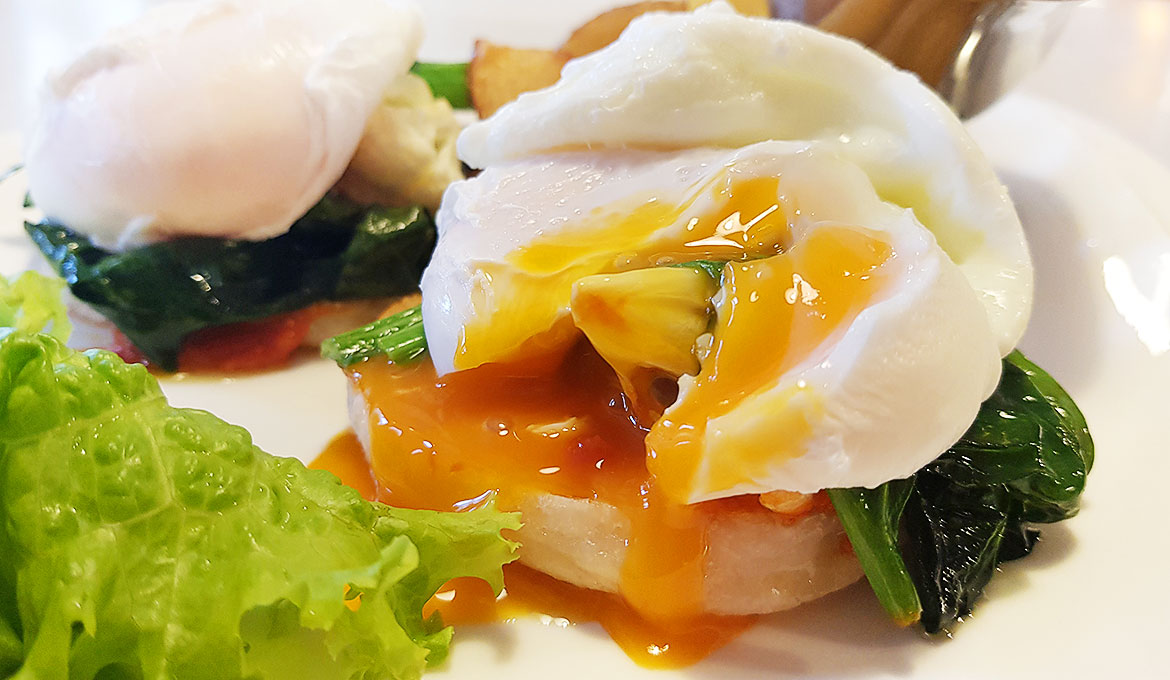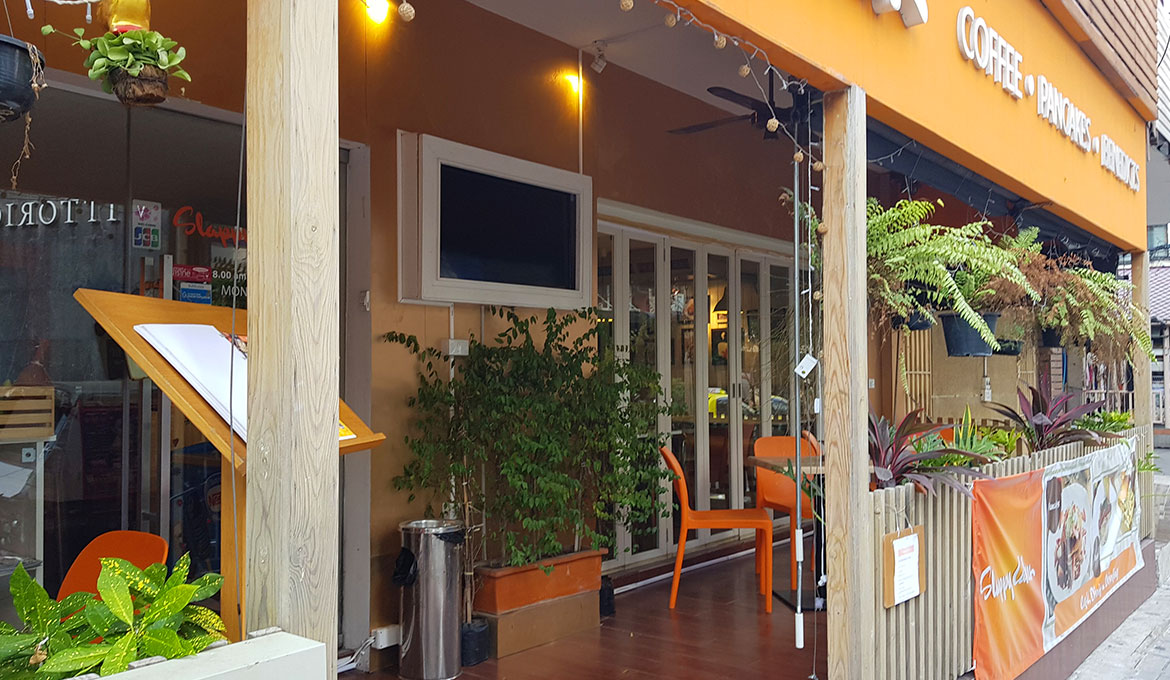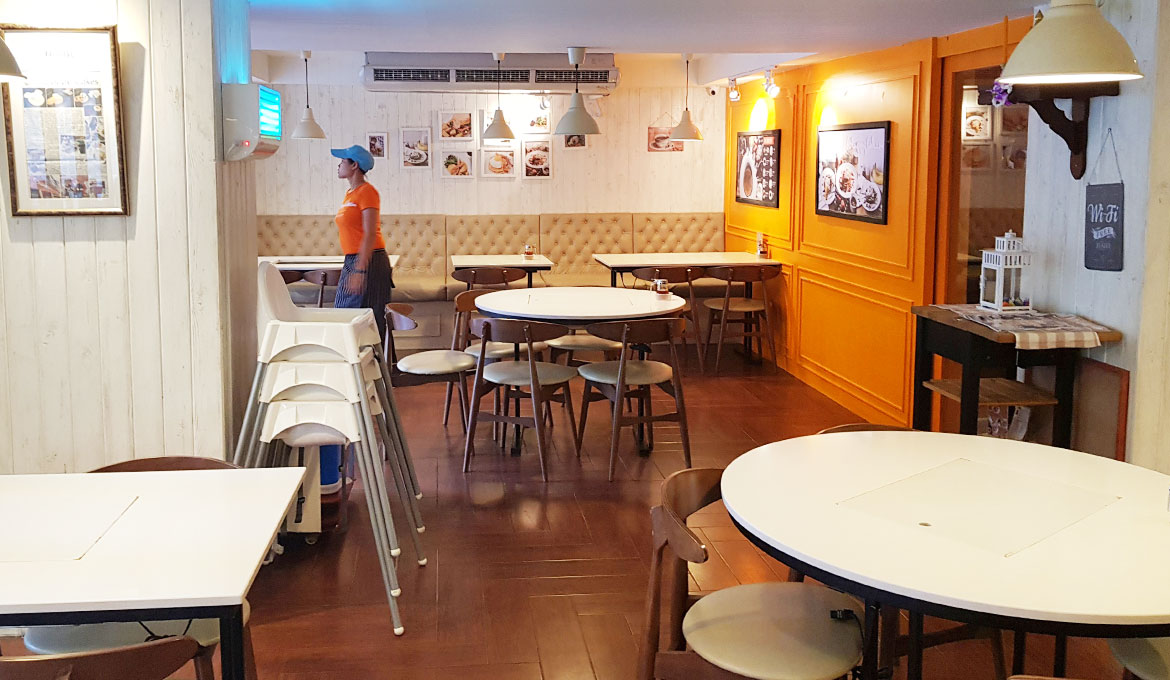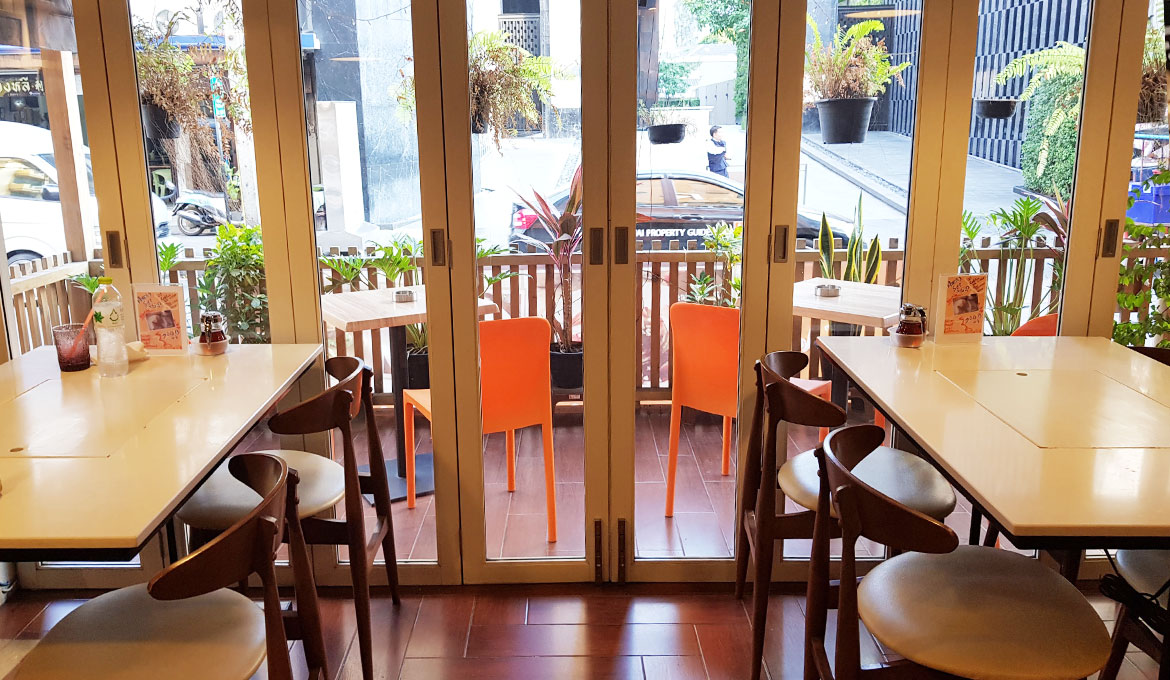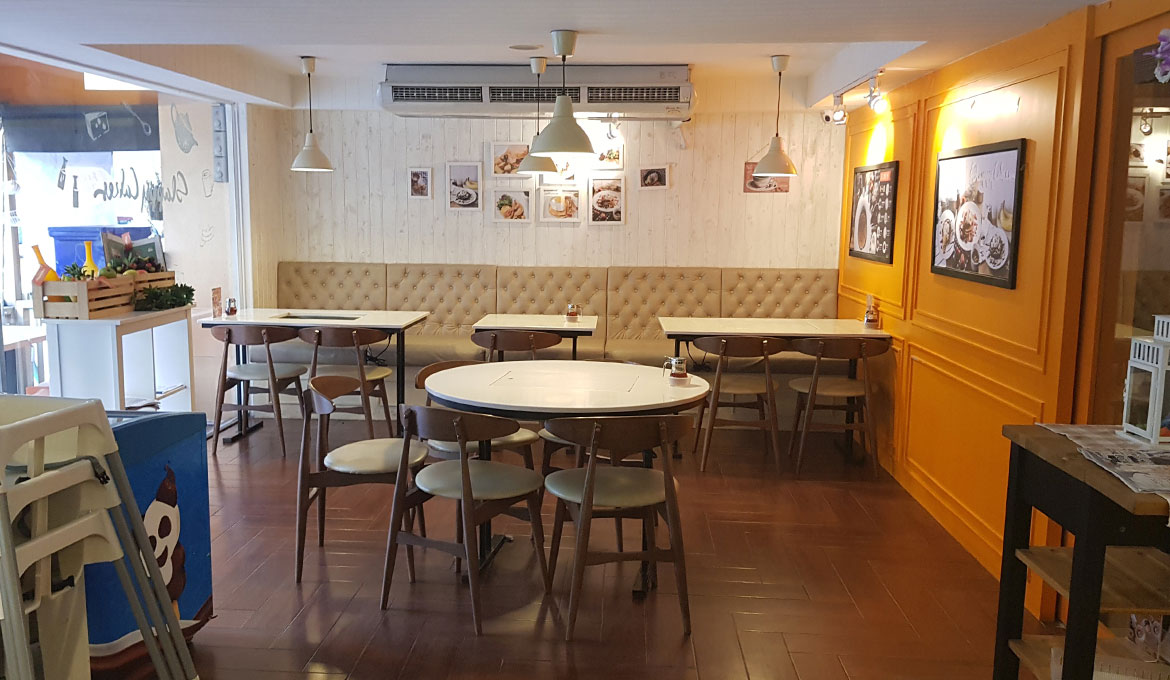 What to Expect
Location

Price

Food Quality

Ambiance