POMELO SALAD AND LAAB SALMON ON THE BEACH!!! I'd been meaning to try this place before having seen a post by someone else on the Amiri hotel (which actually has 4 different type of cafe's and restaurants to choose from).
I hadn't actually planned this trip, but rather I'd headed out for the late morning to get my scooter washed. The temperature was a good 40 degrees and I wasn't going to sit around outside waiting 1 hour for them to finish – so I figured I'd sit under an umbrella looking over the beach and having a nice meal instead!
I wasn't aware that this place had so many different type of restaurants, but upon entering the main foyer/reception of the hotel, they had the menu's for all of the restaurants sitting out the front. I had a good look at all of them and was initially thinking a pizza! But after seeing the Pomelo salad and Laab Salmon on the menu for the beach front restaurant – I figured that was it – I'm going there!
What was it like?
HOT! Well the walk there was anyway – if you want to get to the "Shoreline" restaurant of Amiri, you don't enter through the main reception but rather take a road around the back (which I'll explain later). It's a good 5 minute walk from main reception of which you spend most of it walking outside – so if it's the middle of the day the temperature was anything close to what it was on this visit – you'll be melting by the time you arrive.
But all good – after sitting down for 5 minutes in the shade – I was nice and comfortable again and in the right mind to decide what I was going to have for lunch (although I'd pretty much decided already). They actually have an indoor and outdoor area, however although being hot, it was an awesome sunny day and the place has a beautiful view of the beach. It was actually quite comfortable outside under the umbrella and the indoor area semmed a little too…well…tacky for what was supposed be a good restaurant. Reminded me of a standard PUB bistro type place back home – nothing fancy at all about the interior. Even the outside wasn't the most glamorous looking places – good view – but perhaps the use of bright yellow ad blue colours for their cushions and other decorations gave it a "kids playground" type feel to it – well that's what it made me think anyway.
The menu on the hand – impressive! Some great dishes on there and for not much more than you would pay at a lot of other restaurants that sit inside the main city with no beach view. A great selection of pizzas, pastas, sandwhichces/burgers, grills and salads.
I was deciding between the Pomela Salada and Laab Salmon, or maybe I'd just order both. Not this time, I had to choose one and I chose the Pomelo Salad. I was sadly dissapointed about 2 minutes after ordering with the waitress returning and telling me it wasn't available due to there being too many orders the night before and they'd run out – so either she was trying to make a good excuse for it not being available or it was popular dish!
I opted for the Laab Salmon and I wasn't dissapointed. Oe of the main Thai Dishes that has stuck in my mind was a Laab Salmon I ordered from HOB's (House of Beers) at Scene Space in Hua Hin…I couldn't forget it, I was obsessed with it – I even had a Thai friend cook it for me one day I was craving it so much!
Well…this place matched or even topped it. I might have to "topped" it because the portion was a little larger and the price maybe even a little cheaper (don't hold me to that though as I can't remember the price at HOB's). An awesome crispiness coating on the outside of the Salmon – but not like your deep fried fish and chips coated in batter, just a very thin and light crispy coating – in fact looking at the dish – the Salmon doesn't seem obviously deep fried (well to me anyway)…what do you think?
Anyway, I tasted so I should explain 🙂 It was actually quite light, and DELICIOUS! I've already to a friend we go back here again for the Laab Salmon and few other amazing dishes they have on the menu.
They also have a good few deals during the day – like a pizza and beer for 500 baht (yeah probably a bit expensive for a pizza and a beer, but not bad for the view and location), 2 for 1 beers and a few other lunch time specials.
All in all I was impressed and definitely going to check out their other 3 restaurants/cafe's when I get the time!
What will you remember?
In all honesty – probably the walk there! 🙂 Silly decision and won't make it again next time – but it did almost kill me in the heat! But on a positive note I'll remember the good quality food / dishes on the menu and the reasonable prices for what you get (quality, location, view etc.). On a negative note I'll remember the bright blue and yellow colours making it look a little childish / playgroundish – but of an evening I'm sure this is all less obvious and looks amazing with all the lighting!
Will you go back?
Yeah – I'd like to check out their other restaurants and I'd also like to come back to Shoreline with a group of people where we can order a few different dishes from the menu.
Where is it?
117/74 Takiab Road, Nongkae |
 Hua Hin | Prachuap Khiri Khan | 77110
How do I get there?
I'd have to say for this place the best option is to just ask a taxi to take you to the "Shoreline" restaurant in Khao Takiab – there's not really  a bus or any other form of transport that will get you directly there.
If you wanted to do the 5 minute walk – which isn't bad at all if it's not 40 degrees – you just take a green bus from Hua Hin city center heading towards Khao Takiab. Amiri hotel is probably 100 meters past the popular Cicada market. It's not hard to miss and have included a photo of the front of it to help you see it from the road. You just walk in through the fron reception and ask them for Shoreline restaurant – they may even get you a little golf cart to take you around there.
What's the price like?
Incredible for the quality of food and great atmosphere.
Where can I connect with them online?
Check out their social pages here.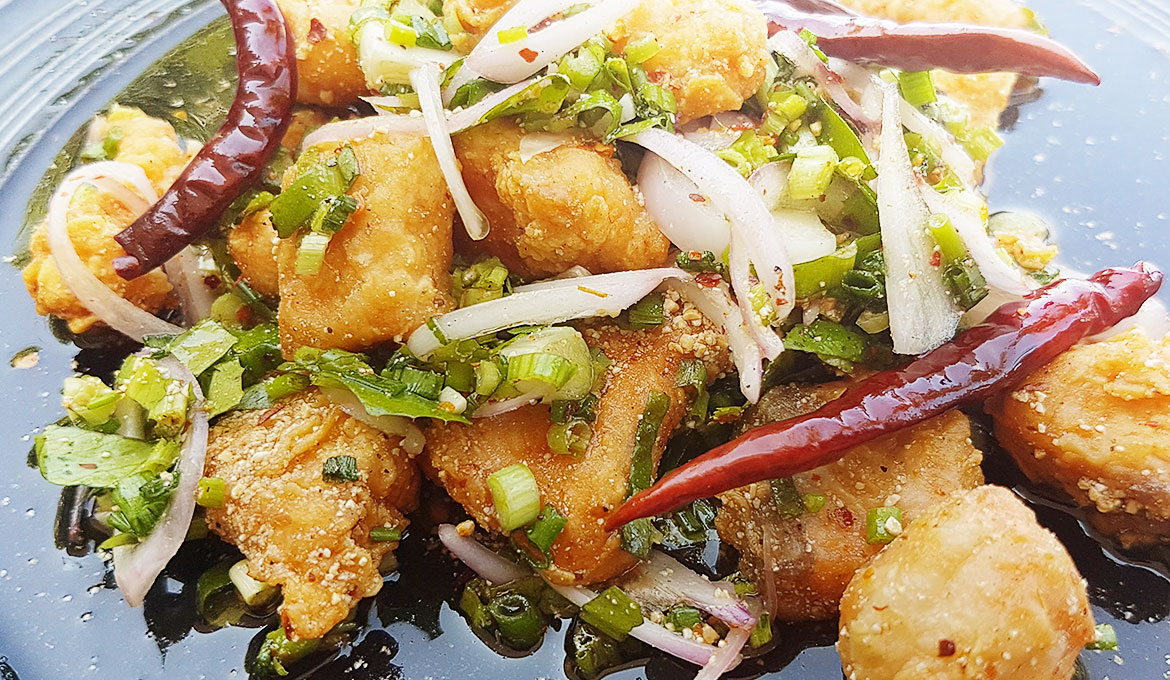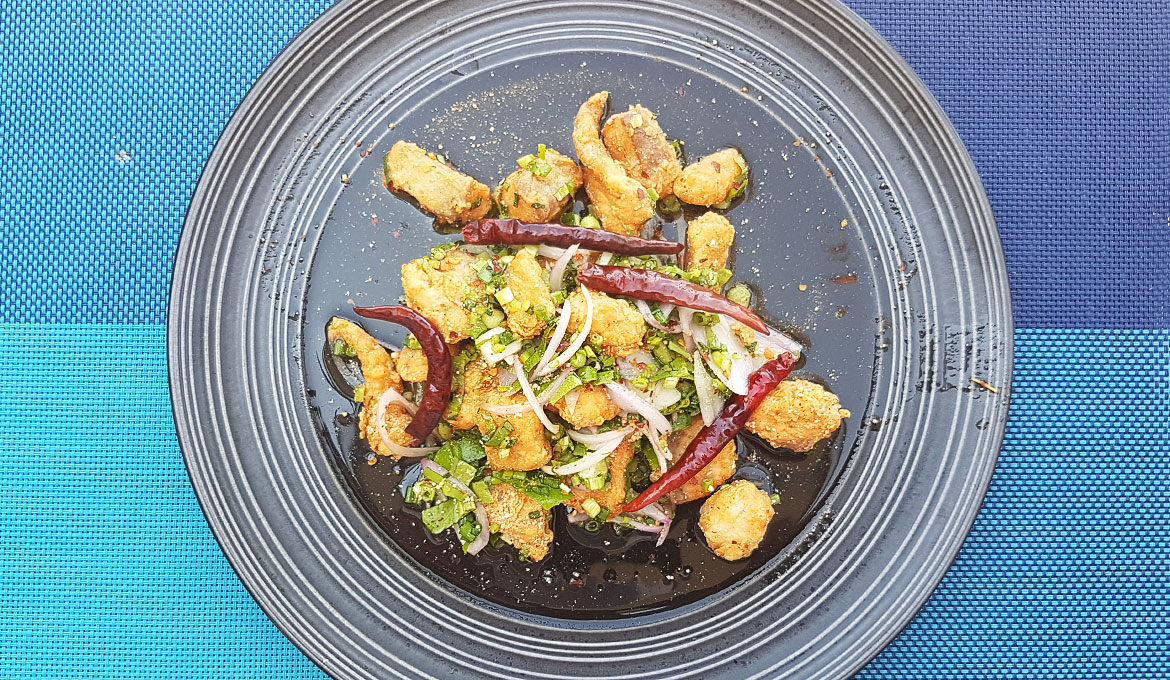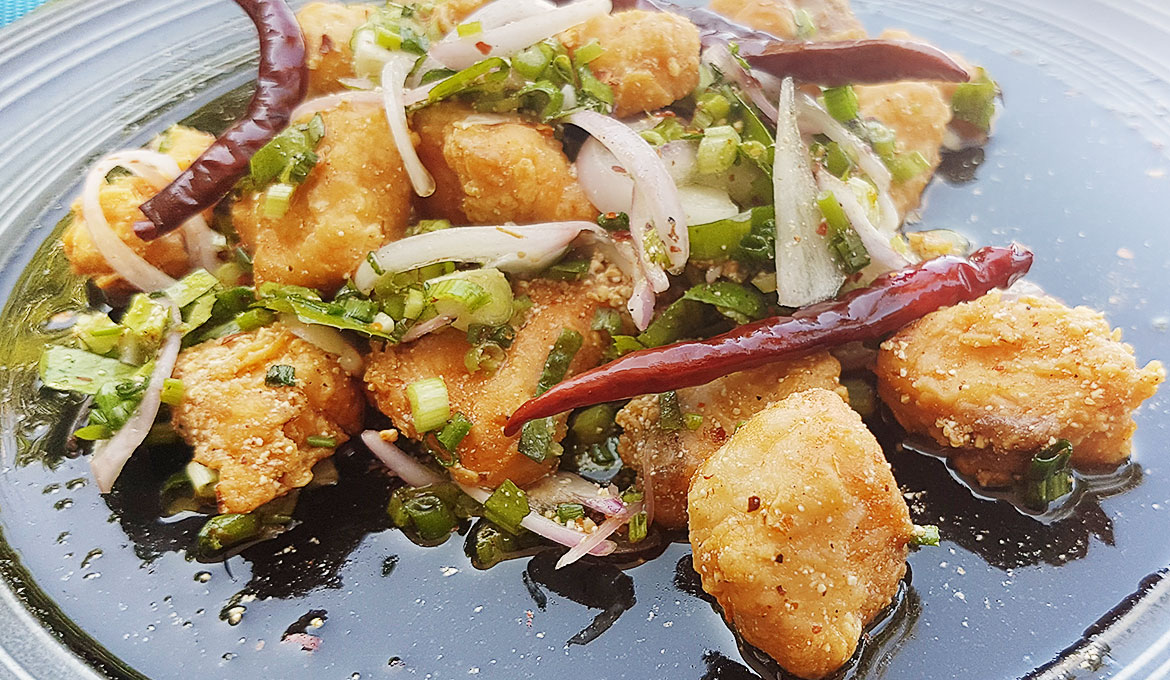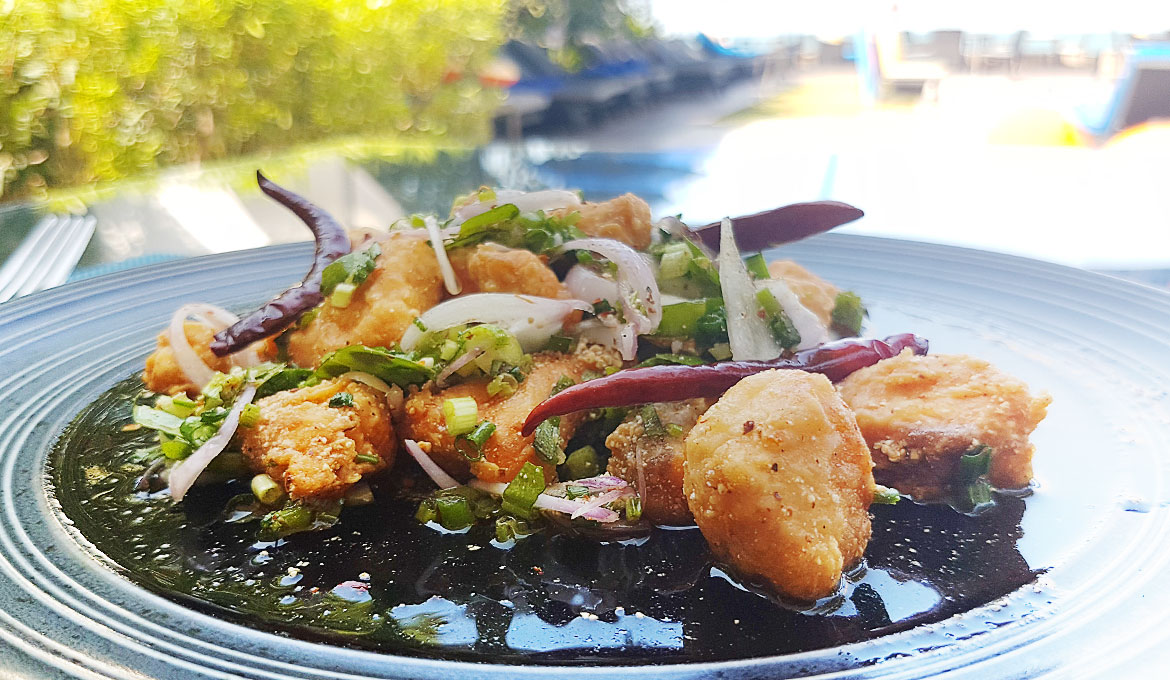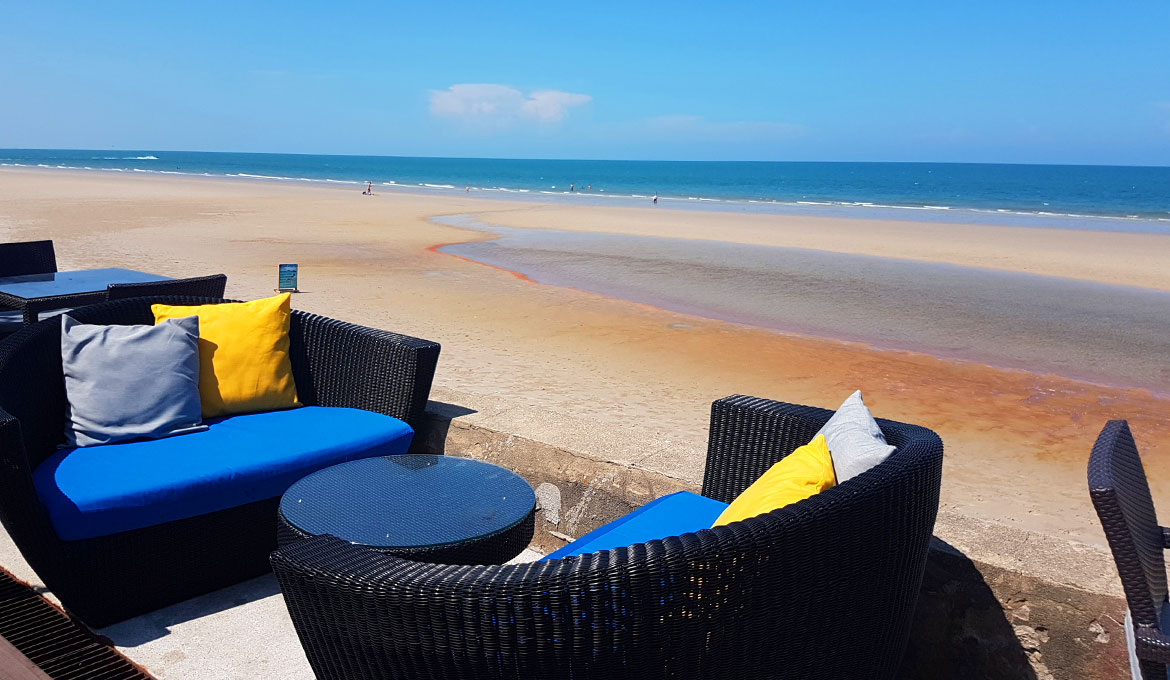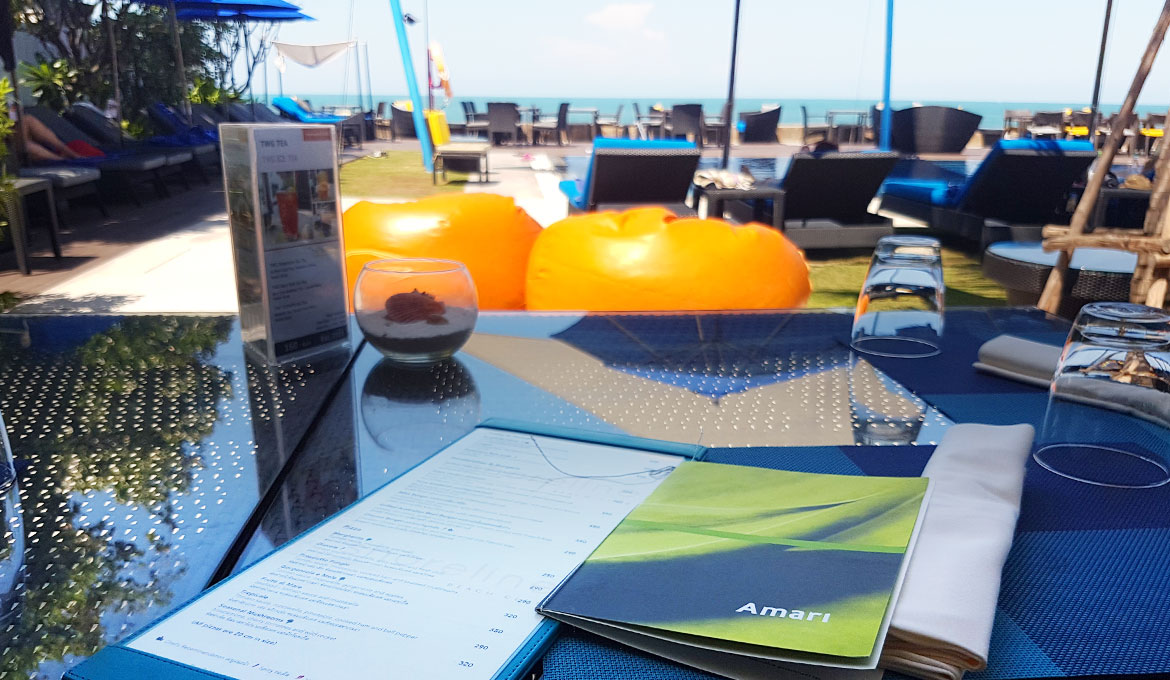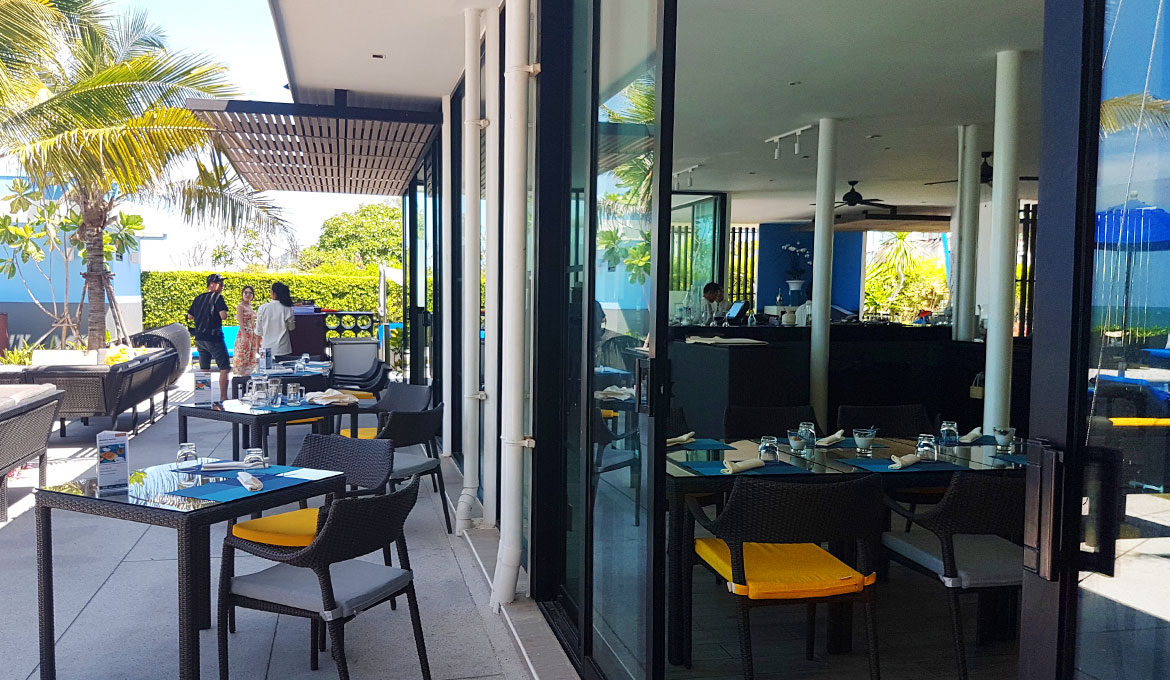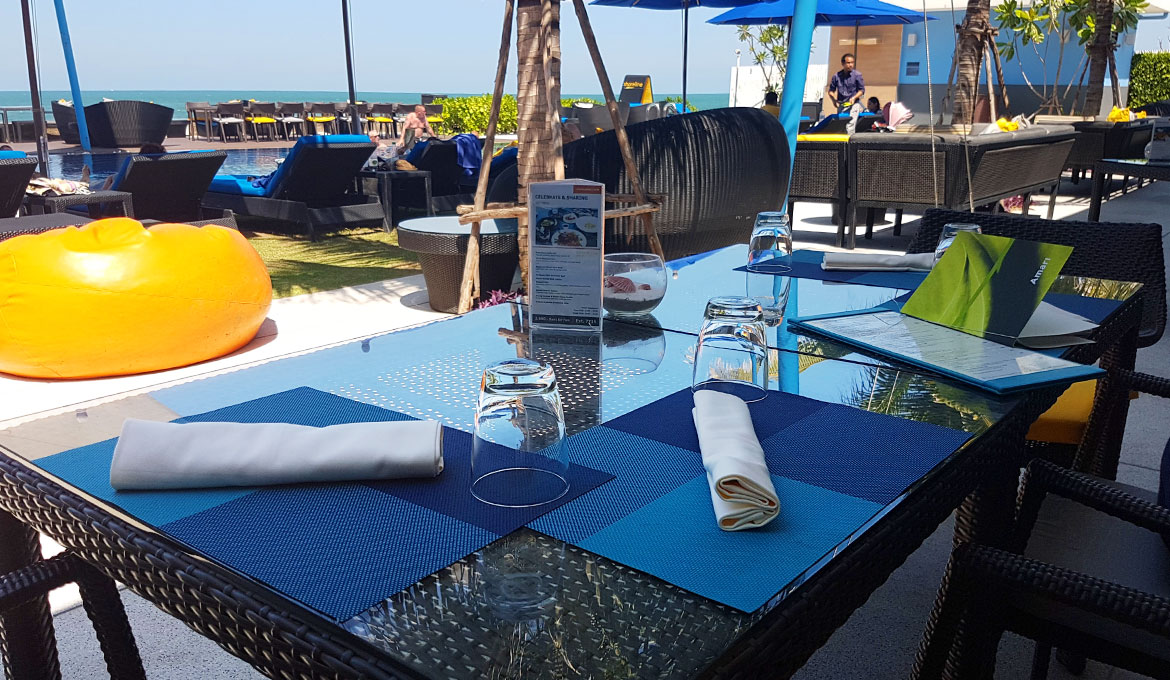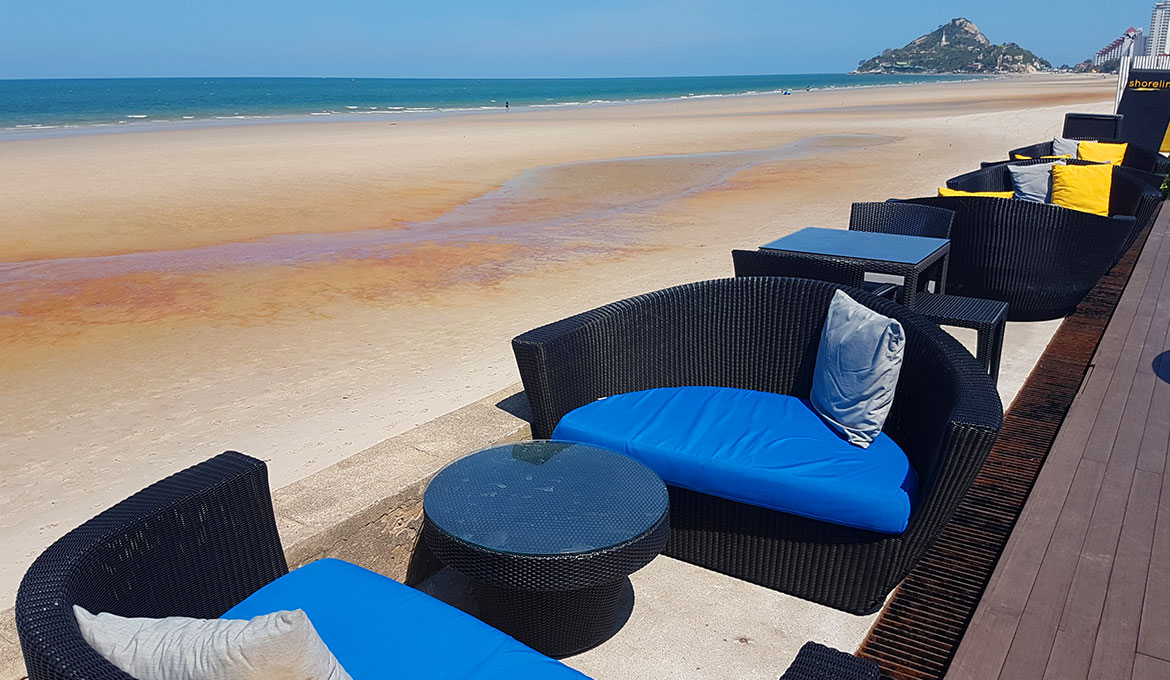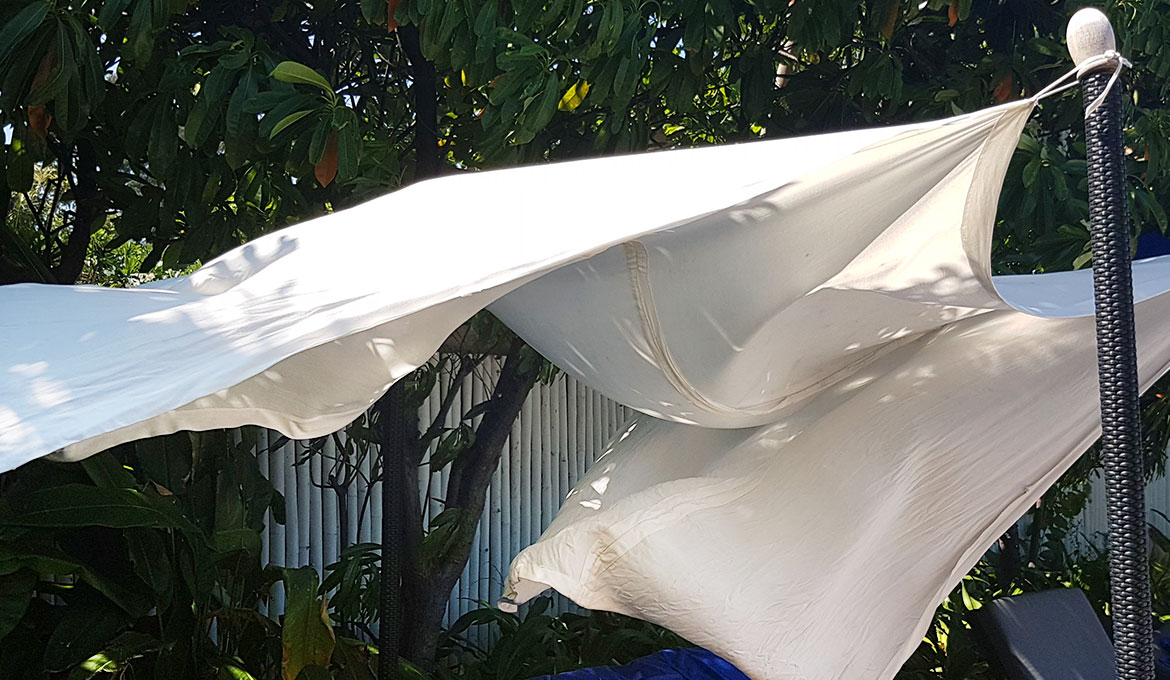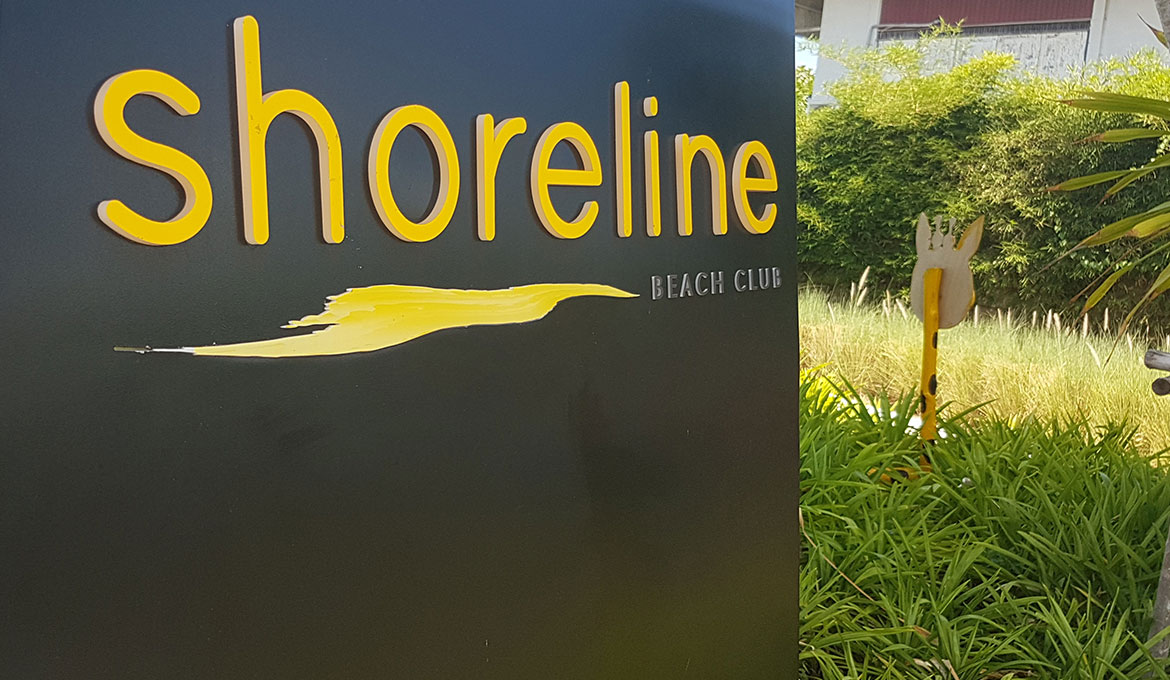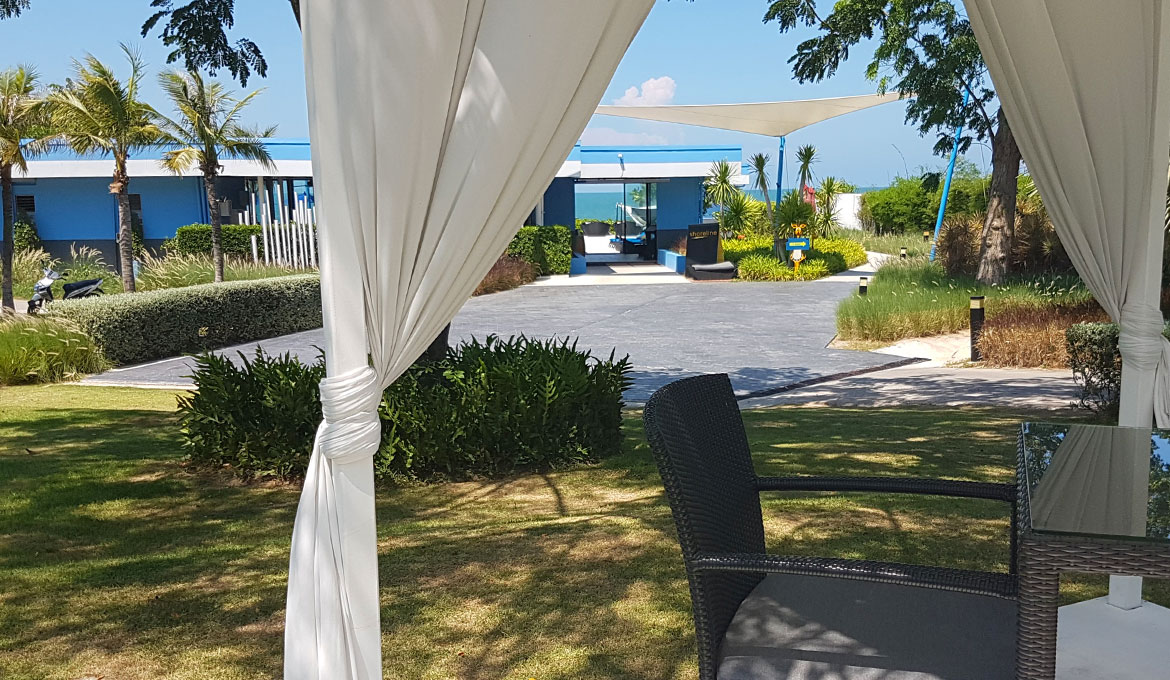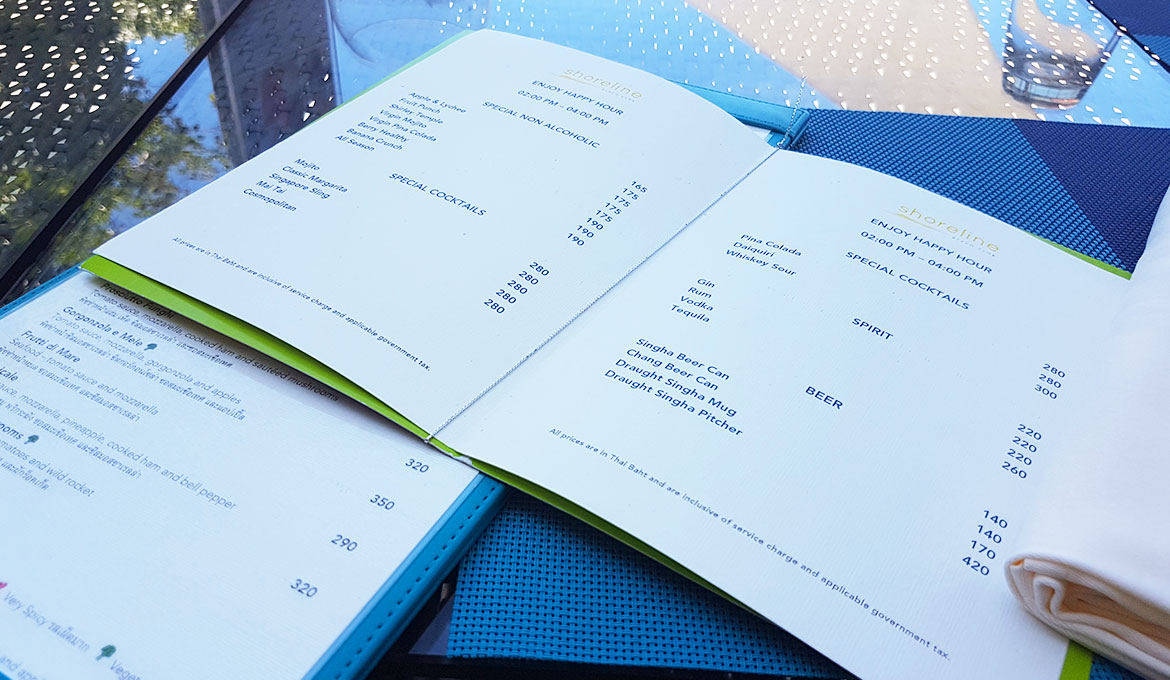 What to Expect
Location

Price

Food Quality