Having just arrived in Chiang Mai, this was my first stop for a good coffee. Being the first stop however doesn't mean it's my favourite coffee, however it's up there with the best here in Chiang Mai in my opinion. So this isn't my first trip to Chiang Mai, in fact I lived here for a good couple of years so I already know a lot of the coffee roasters and cafe's here in Chiang Mai and already have my favourites. I chose Ponganese as my first stop as there were some "setup" things I needed to get sorted in the area and that was a convenient stop.
So as you can tell by the name, these guys are roasters as well – and they're pretty damn good at it. One of things I noticed upon first entering the cafe this time was a featured coffee bag sitting on the bench – 250g of premium coffee – 2500 baht!!! They have a number of different beans and roasts to choose from to take home, or you can sit down and enjoy a nice coffee in the cafe…which I did.
What was it like?
Hot would be the best way to describe it! It's really hot here at the moment and Ponganese Cafe generally open up and just keep the place cool with fans – and for the first 15 minutes I didn't have a fan on me…YUCK! But I knew this before coming and figured coffee was the main priority, not comfort, and that's what I got – a nice, strong, good tasting Latte!
The place is really setup for having a coffee, and coffee only. They don't really provide tables any bigger than just enough to fit your coffee cup on, so it really deters people coming in to work or just sit down and fill up space for the whole day. They also don't offer WiFi – another main feature the digital nomad is looking for when hunting out the good cafe's – I would say they've designed it deliberately for this reason because otherwise it'd be full of people just working on their laptops and no room for people wanting to come in for a good coffee (because it's not a large cafe).
So the indoor area probably seats about 4-5 people and then they have some small tables and chairs outside the front which would seat about 7-10 people.
As far as ambiance goes – I wouldn't say there was any particular vibe that stood out to me other than just looking/feeling like a standard cafe. I can however say that my very first visit here was different, the place did grab me because it had a very "Melbourne" look and feel to the place and so I was interested to see if they served good coffee – which they did.
What will you remember?
Quality of coffee both from the cafe and even to take home (coffee beans). I've bought the beans from Ponganese a few times and they make a really good coffee at home – so if you make your own coffee at home – make sure to grab a bag while you're here.
Will you go back?
Definitely – but for me it's a weekend stop as it is just a coffee stop and a short one at that.
Where is it?
133/ | 204/5 | Ratchapakhinai Rd | Mueang Chiang | Mai District | 50200
How do I get there?
Well let's start from the main landmark of Chiang Mai – Thai Pae Gate. If head down the main road from Thai Pae gate (heading towards the center of the old town), the next main road (Ratchapakhinai Rd) you take right (the intersection where you'll see a huge group of shops, cafe's and restaurants on the left). Head down there about 150 meters and just before you come to the next intersection, it's there on your left.
What's the price like?
Reasonable, not the cheapest, but also not the most expensive – well priced I'd say. There coffee beans are well priced as well – especially when you comparing with the prices you pay in Bangkok.
Where can I connect with them online?
Check out their social pages here.
Facebook – English
Facebook – Thai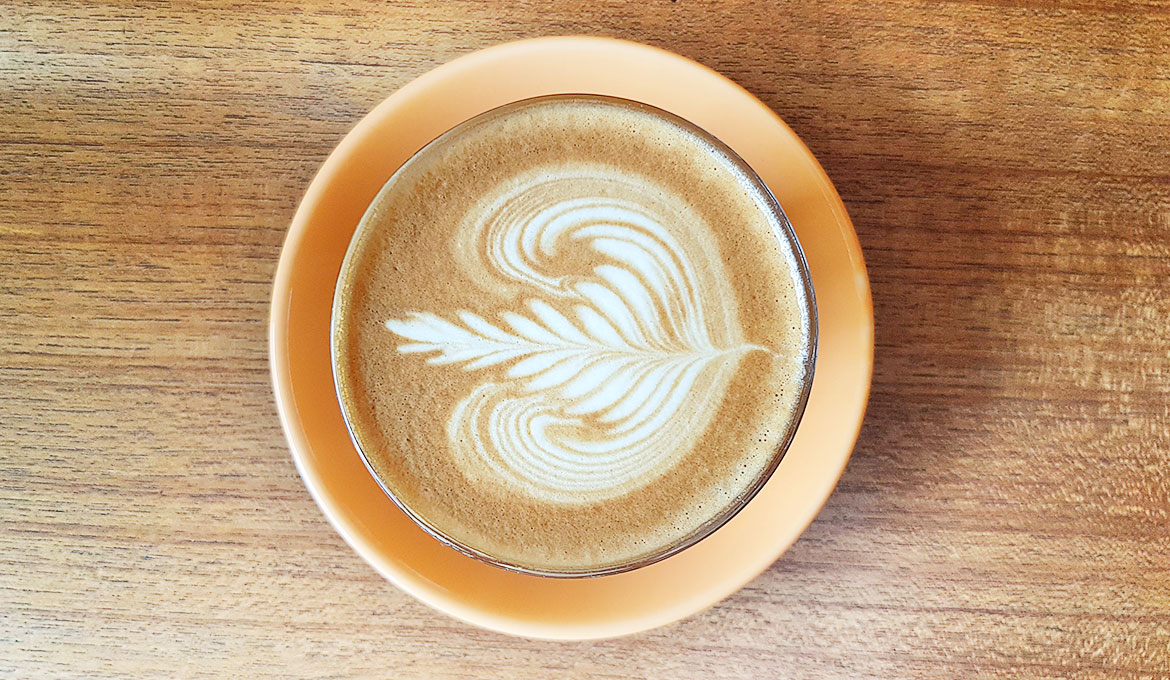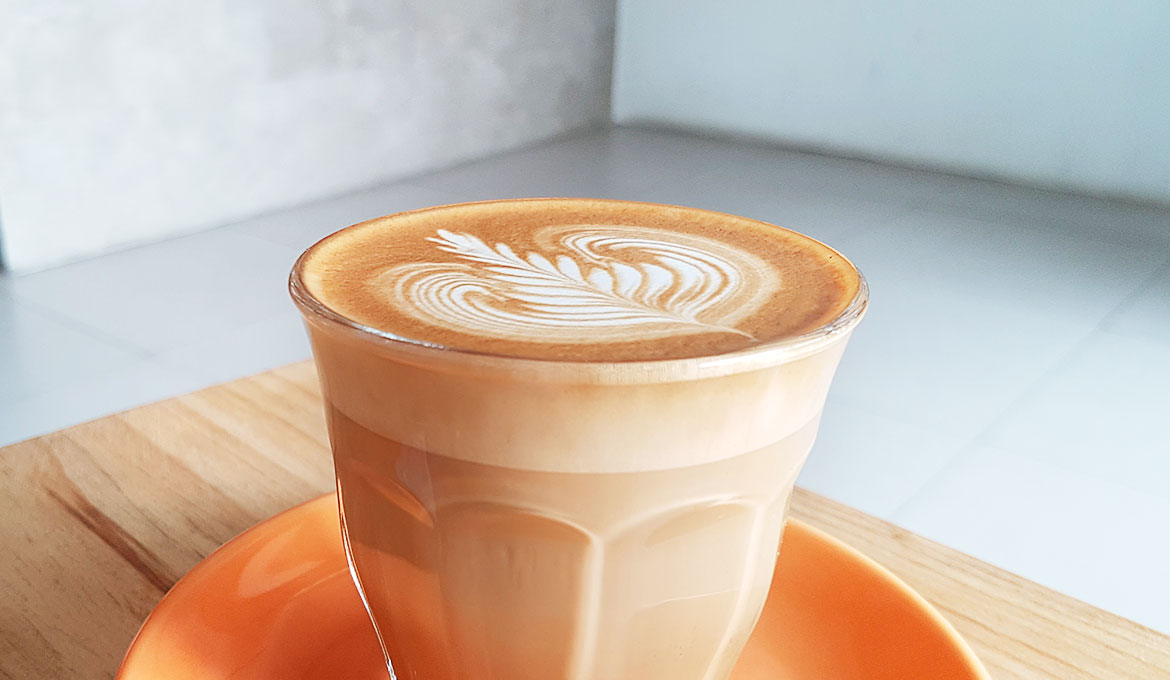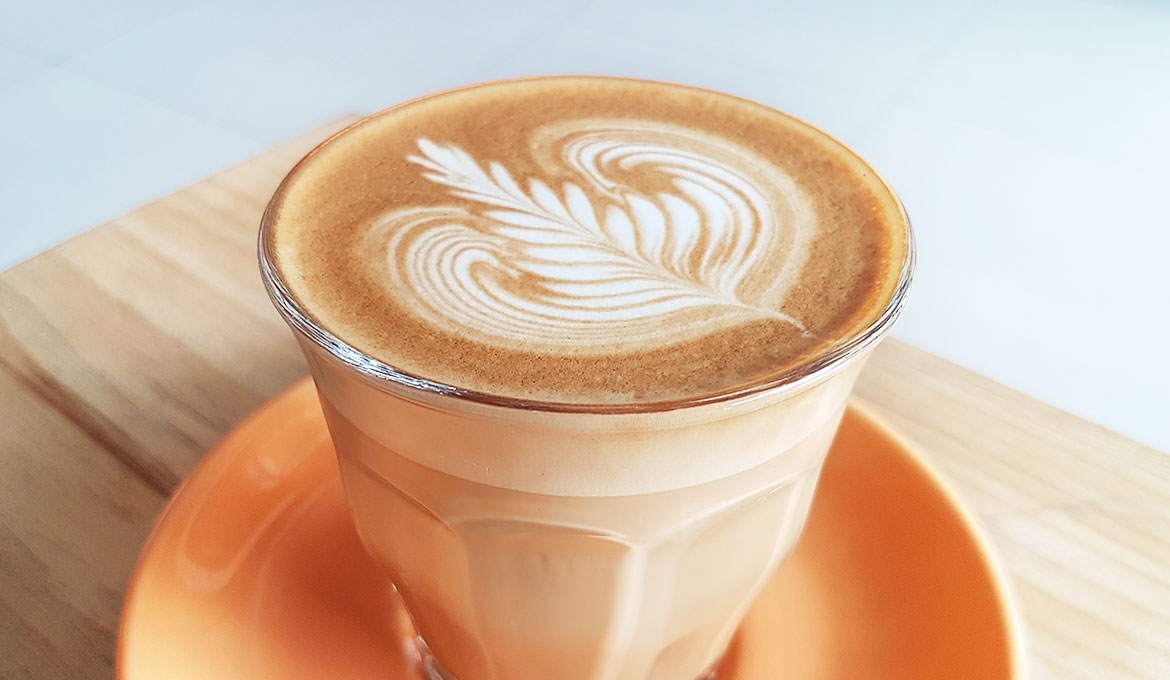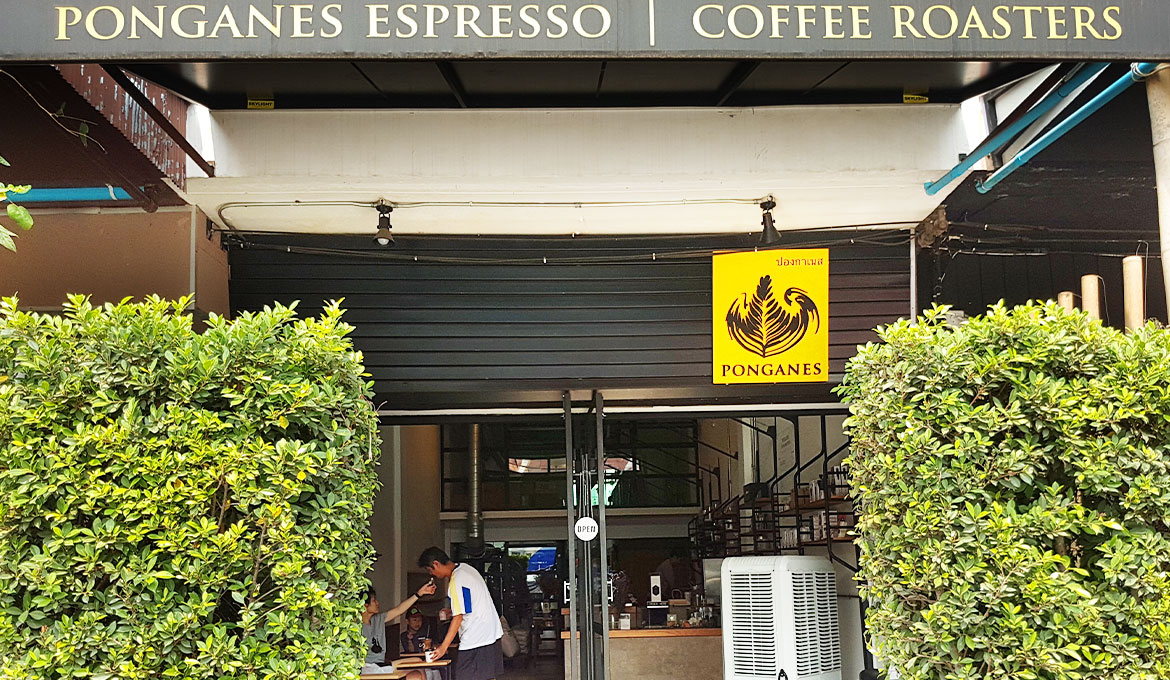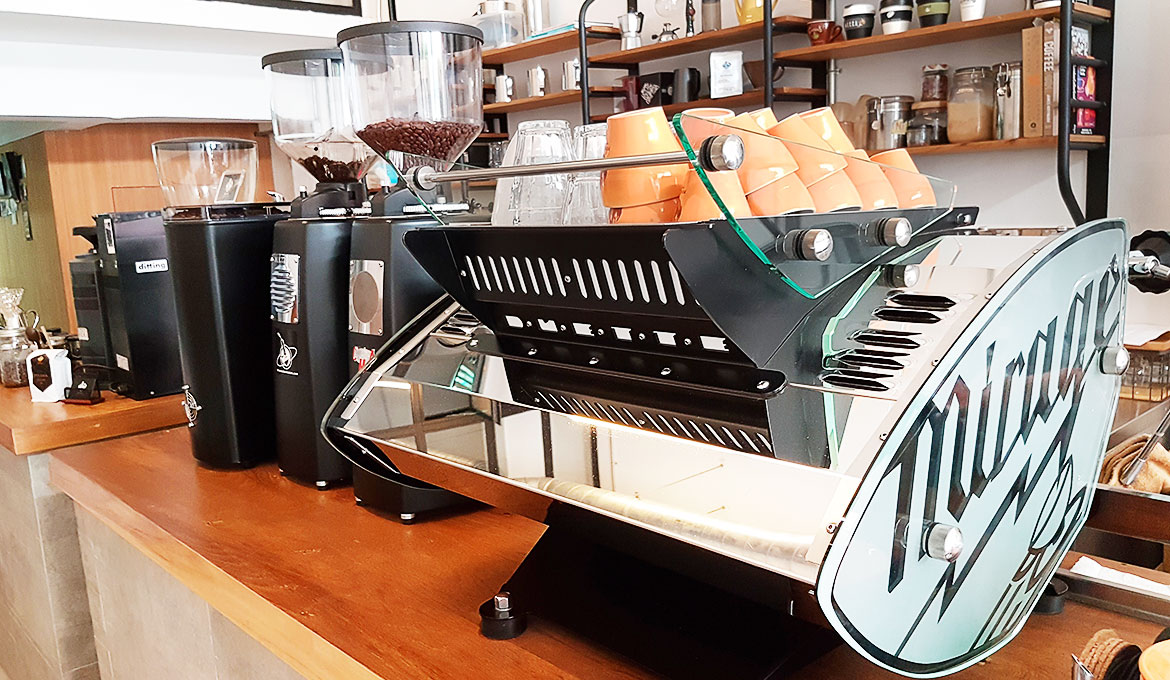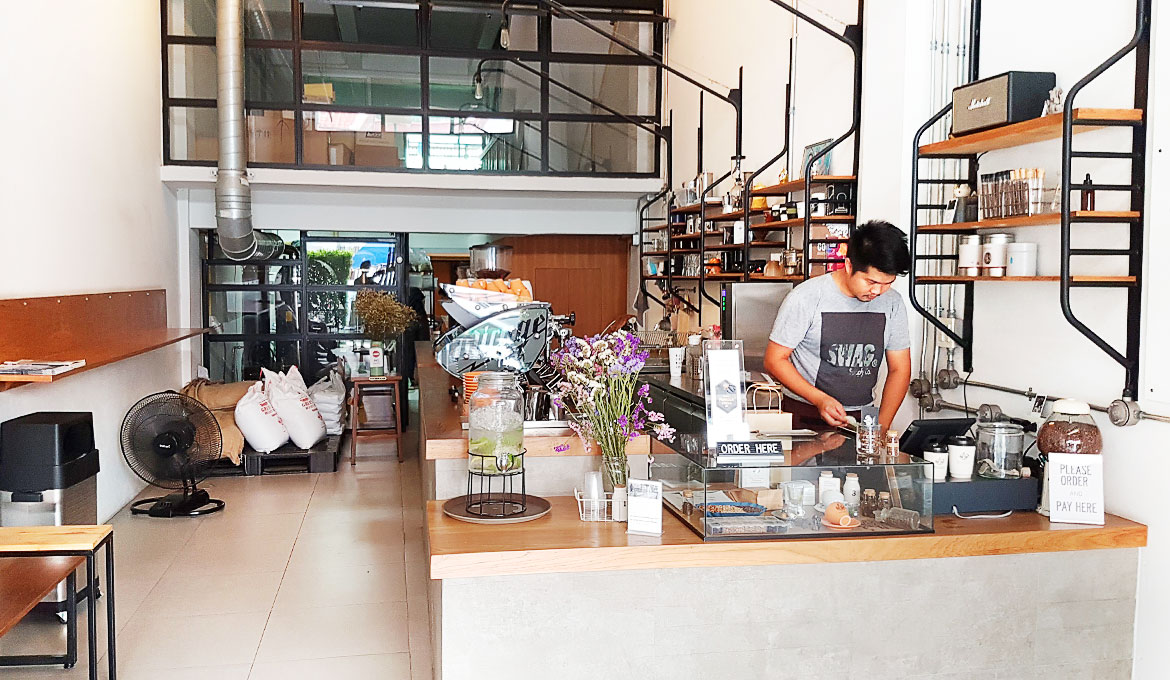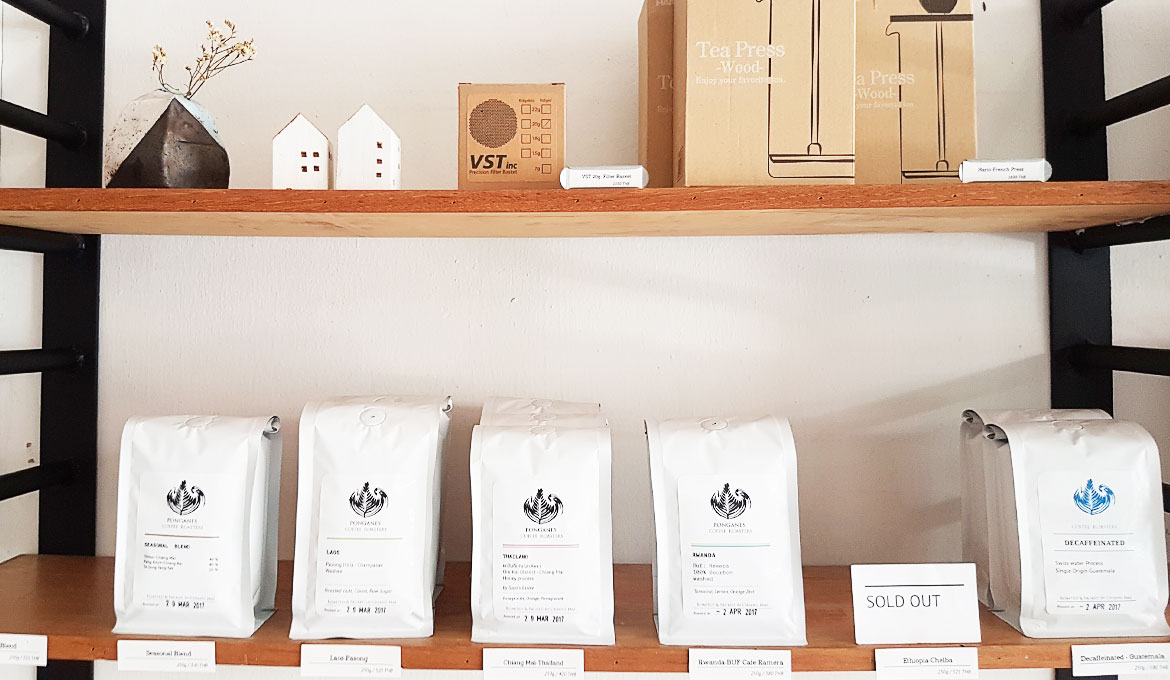 What to Expect
Location

Price

Coffee Quality