Incredible selection of Thai dishes here! – if you can't find a Thai meal you like, I don't know where else you will!
This was actually my fourth visit to this place and the reason taking so long to blog on the place was I could never figure out the English name of it! All the signage is written in Thai so it can be hard to find if you're looking for the restaurant by name, but hopefully my explanation in this blog and the photos will help you find it – I hope it does because it's WELL worth the visit!
What was it like?
Pho Restaurant is actually located in the middle of Blu Port shopping mall – but don't let that put you off you're not a fan of eating in shopping malls. The place is is walled with it's own small like hedge/garden fence and mote/pond separating the restaurant from the rest of the shopping center. OK, it's not a hug mote but the whole layout of this restaurant does seem to make you feel like you're stepping out of the mall while you sit down and eat.
Don't be worries about seating in this place as there's a huge number of table and chairs to choose from – I can't remember exactly how many but this place would easily seat 60 people or more. You can choose from your standard square tables which seat between 4-8 people and then from the group of chairs lined along the garden type fence and mote/pond looking out to the shopping mall.
The menu is amazing – so much to choose from, and all types of Thai dishes including salads, stir fries, fish/seafood…pretty much everything Thai!!
This place got my attention first of all with their Pad Kapow Nuah (Beef Stir Fry with Thai Basil) – To find this beef done with beef isn't always easy, and if you do find it, the beef is generally not good. I actually didn't have my hopes up on this visit as the place did seem a little "franchisy" and probably using pretty average (low cost) beef. Anyway – I wanted to try it out anyway and the price was only 130 Baht so it wasn't a huge upset if the beef wasn't good – I figured I would just go somewhere else and eat. So I took my seat and ordered my Pad Kapow Nuah.
I was impressed with these guys very early – first when entering and the immediate service, then…secondly with the time it took to prepare my meal – no longer than 5 minutes! I was impressed once again once I saw the preparation of the meal and generous portions. The meal was well presented on the plate and came with not only Pad Kapow Nuah, but a side serving of soup and PERFECTLY boiled egg (yoke still liquid in the middle). I'd never tried the Pad Kapow (chicken, beef or pork) with a boiled egg – only an average looking fried egg.
Then I was impressed once again once I tried the beef! OK, I wouldn't call it 5 star restaurant beef, but it was nice and tender and not rubbery at all. The Pad Kapow sauce was done really well too – so much flavour and not spicy (as I asked for no chilli). Like I already mentioned, the eggs were cooked perfectly as well and although I never like egg with my Pad Kapow – this time I devoured it with pleasure – such a great mix of quality food on the plate – very complimentary including the soup! The soup was similar that you get when you order Khaow Mang Ghai (Boiled Chicken and Rice) – it's more a broth made with the beef or chicken – obviously this one was made with beef.
Today as I write this post, I've just made my fourth visit, and ordered the fresh spring rolls and a Papaya Salad. They didn't let me down with these two dishes either. The Papaya salad I ordered with Shrimp and the shrimp were a good size and nice and meaty! I think it came with a total of 5 shrimp.
I've also tried the Stir-fried Vegetable and Seafood dish from here (Pad Pak Talay) – another great dish – but I'd have to say not their best – I probably wouldn't order that dish from this restaurant as I know a few other places which do it much better.
What will you remember?
The great and large selection of Thai food!
Will you go back?
Yep this is my fourth time and I still haven't finished trying the menu – I think there's a good 10-12 other dishes I want to try here yet!
Where is it?
8/89 Phetkhasem Road, Hua Hin District, Prachuap Khiri Khan 77110, Thailand
Phone: +66 32 905 111
Opening Hours: 10am – 9pm
How do I get there?
If you take one of the green buses or Taxi to BluPort shopping mall, you enter through the front entrance from Phetkhasem Road. Once you enter the shopping mall you can choose to walk to the right (past the Coffee Club) or left (pas the Starbucks) and follow the shopping mall around (heading straight ahead) until the the left and right paths meet again – the restaurant sits in the middle of both the left and right side walkways.
What's the price like?
For the quality of food – very reasonable! The last time I had a good Thai steak meal I paid over 250 baht for it – so at 130 baht for a good Thai beef dish – I was well impressed. All the other meals are reasonably priced as well and they're generous with their portions.
Where can I connect with them online?
Check out their social pages here.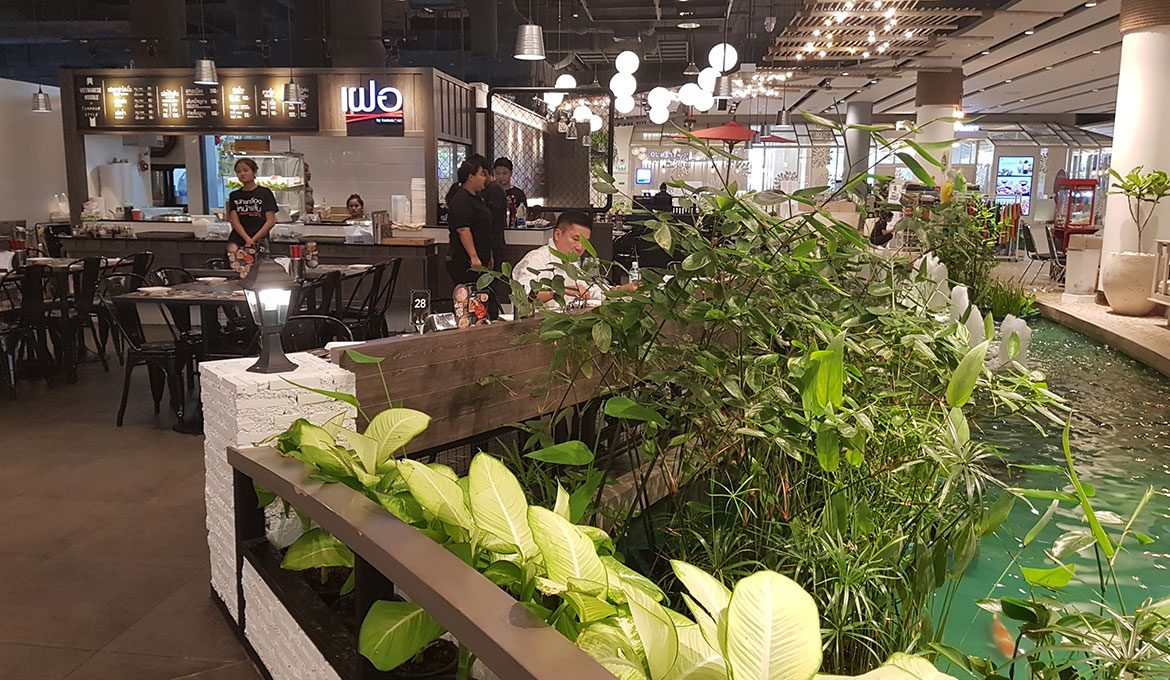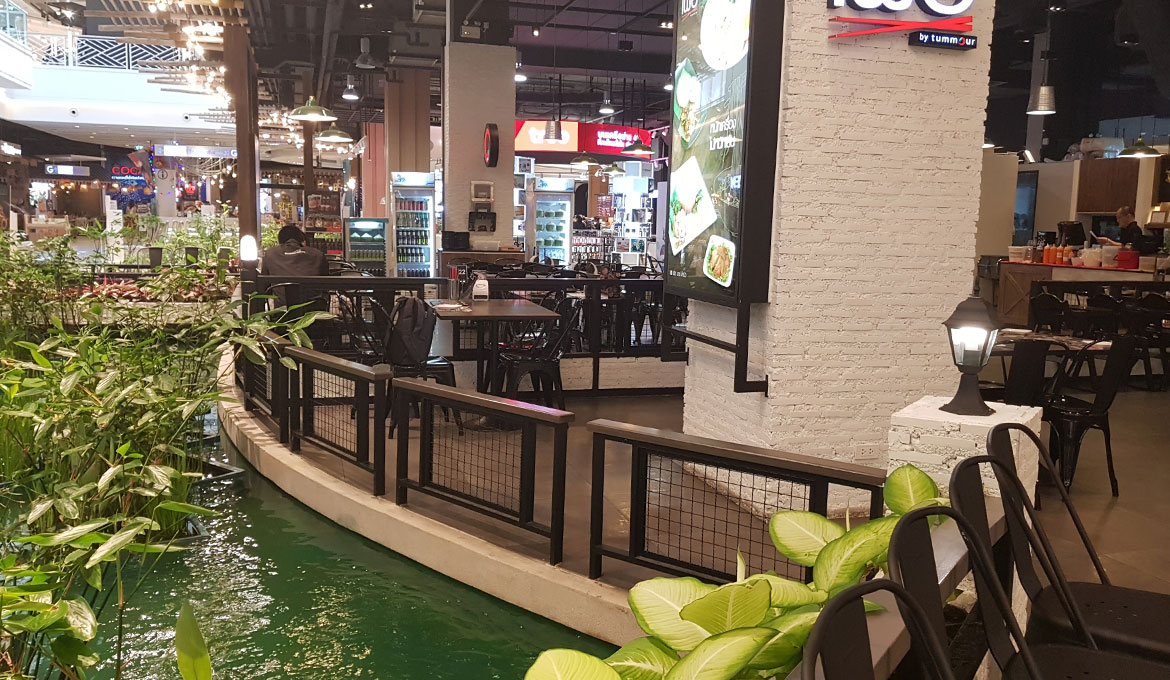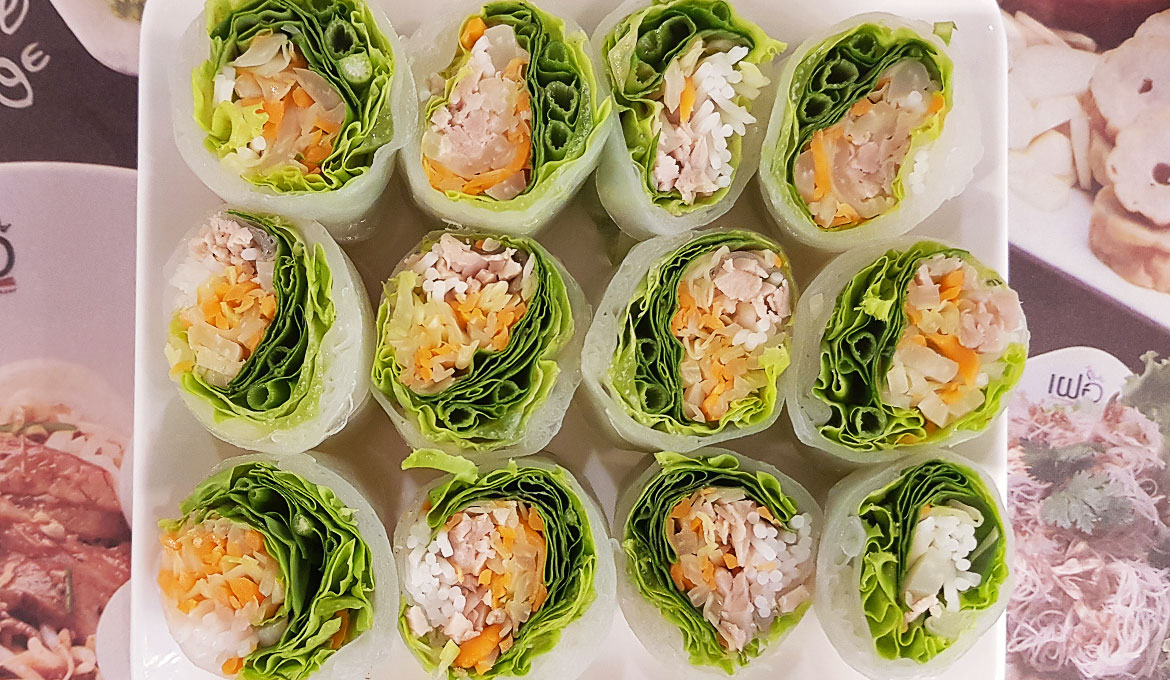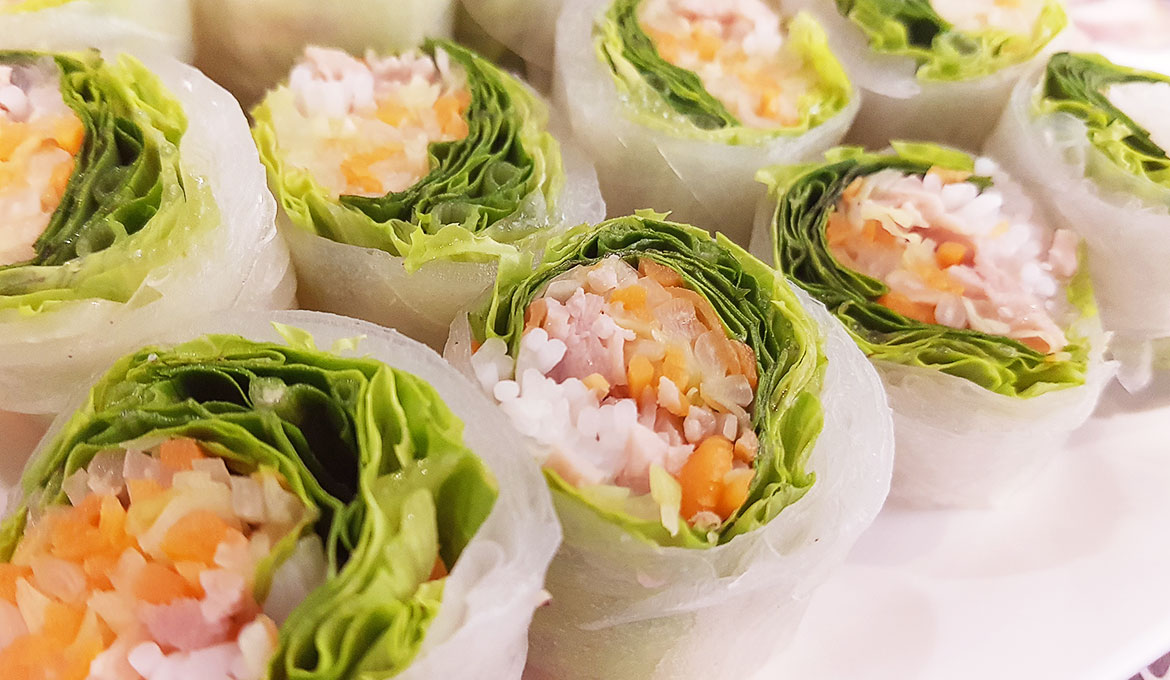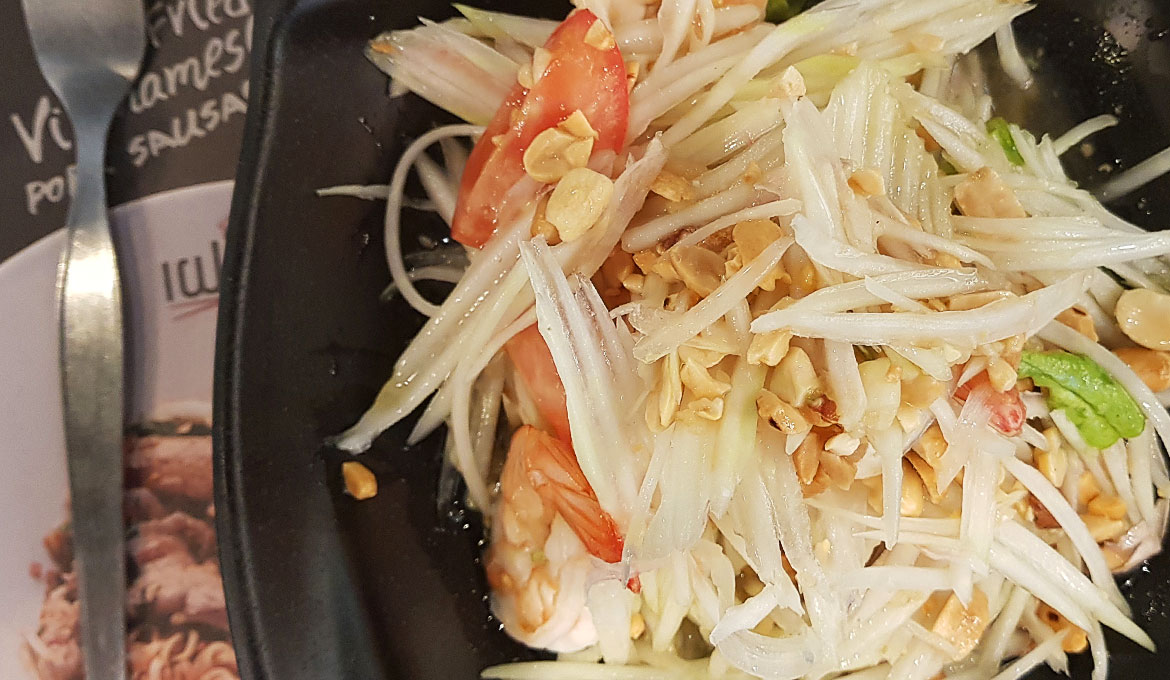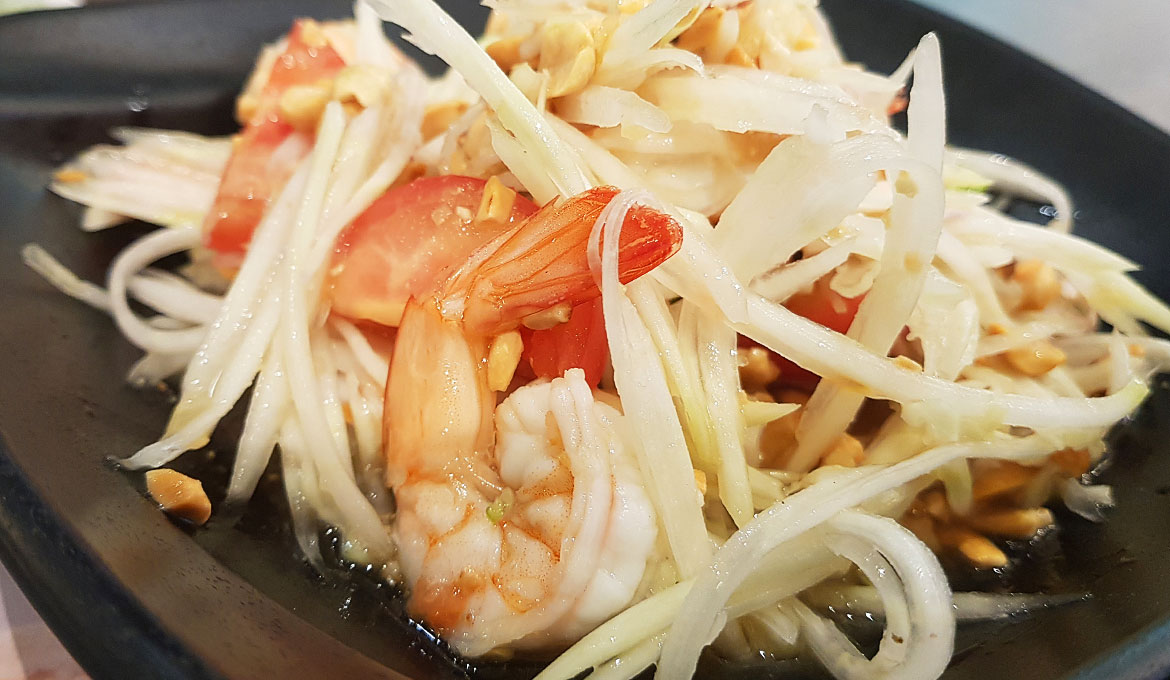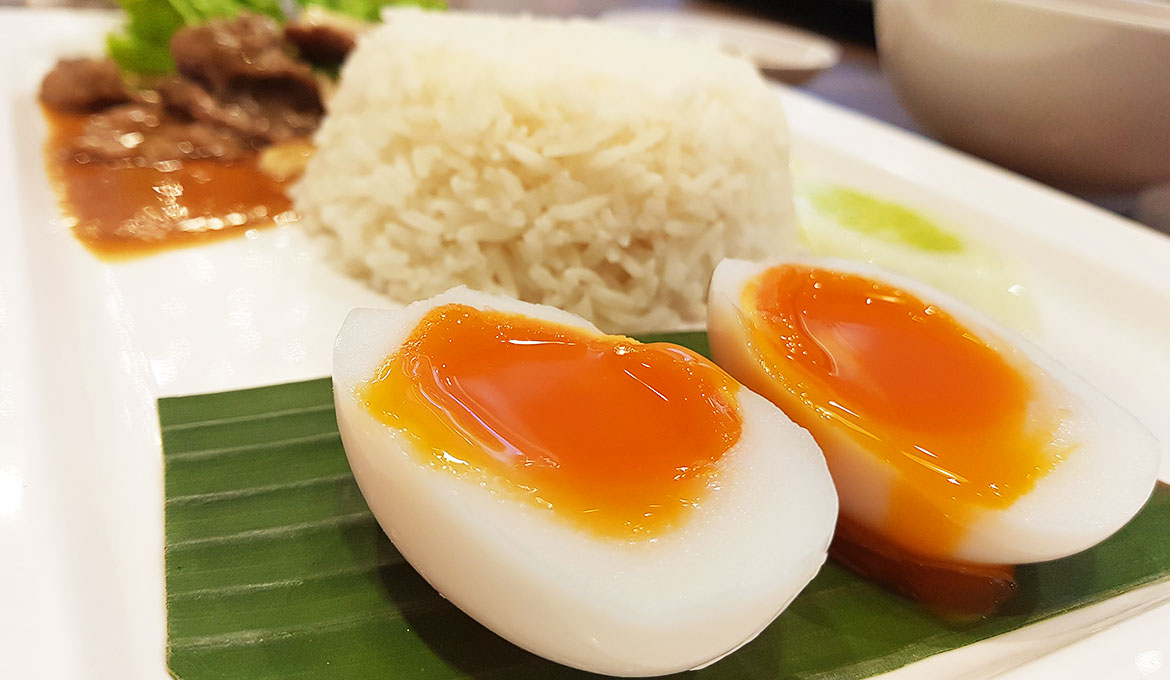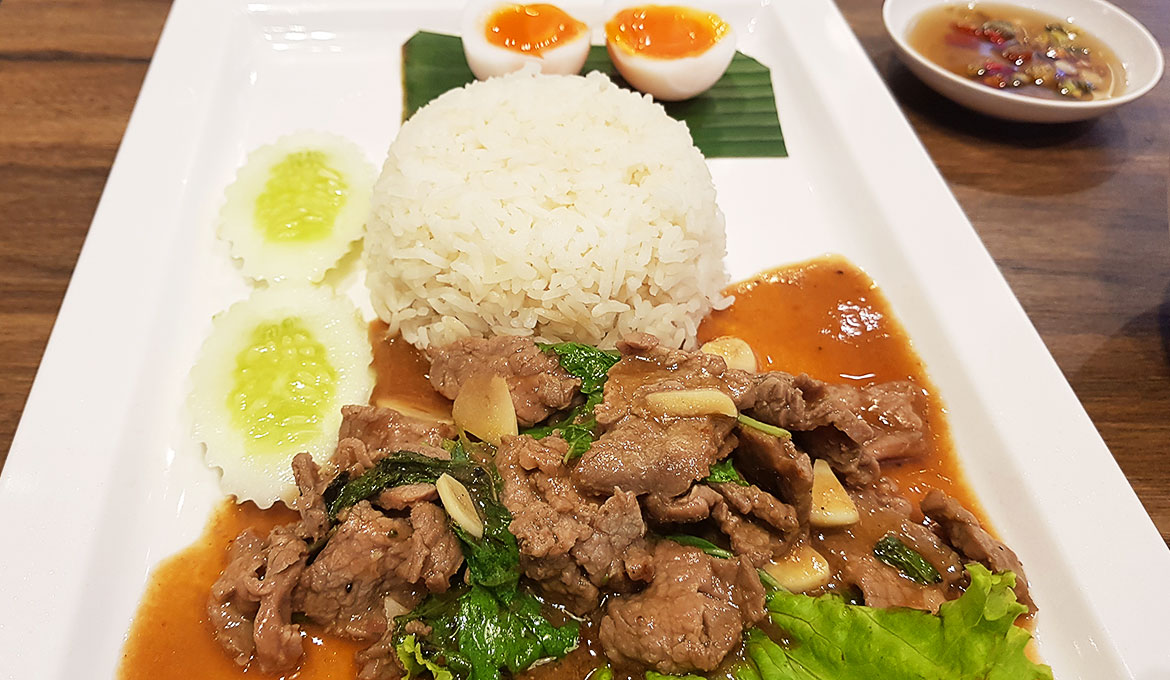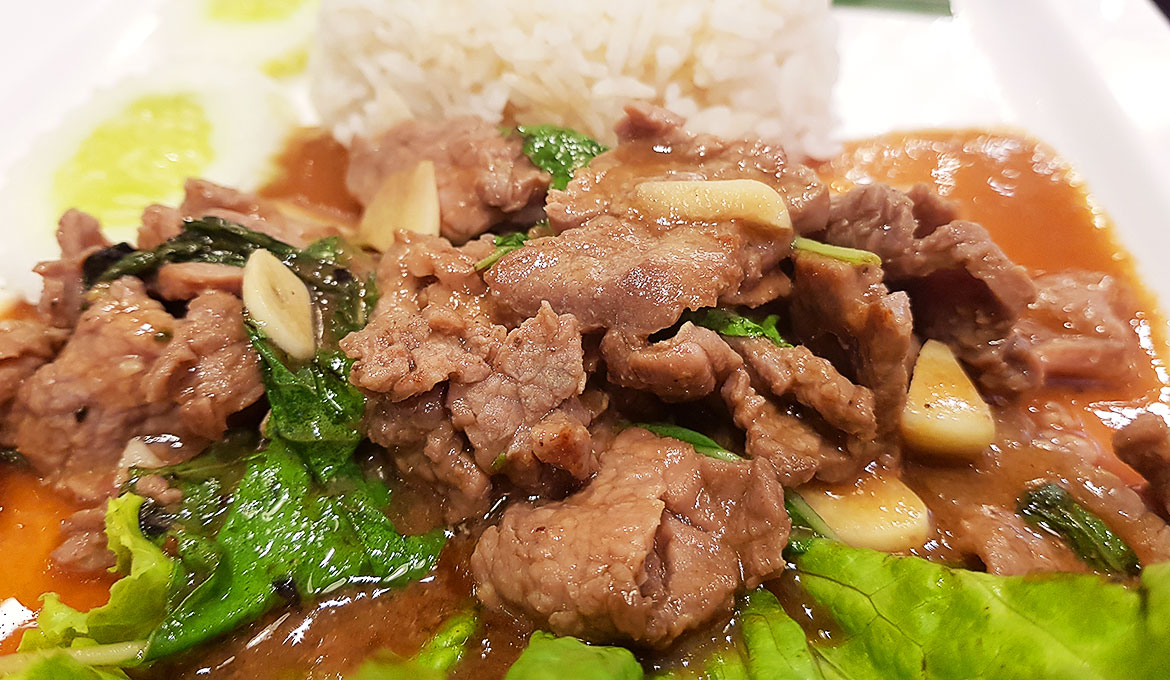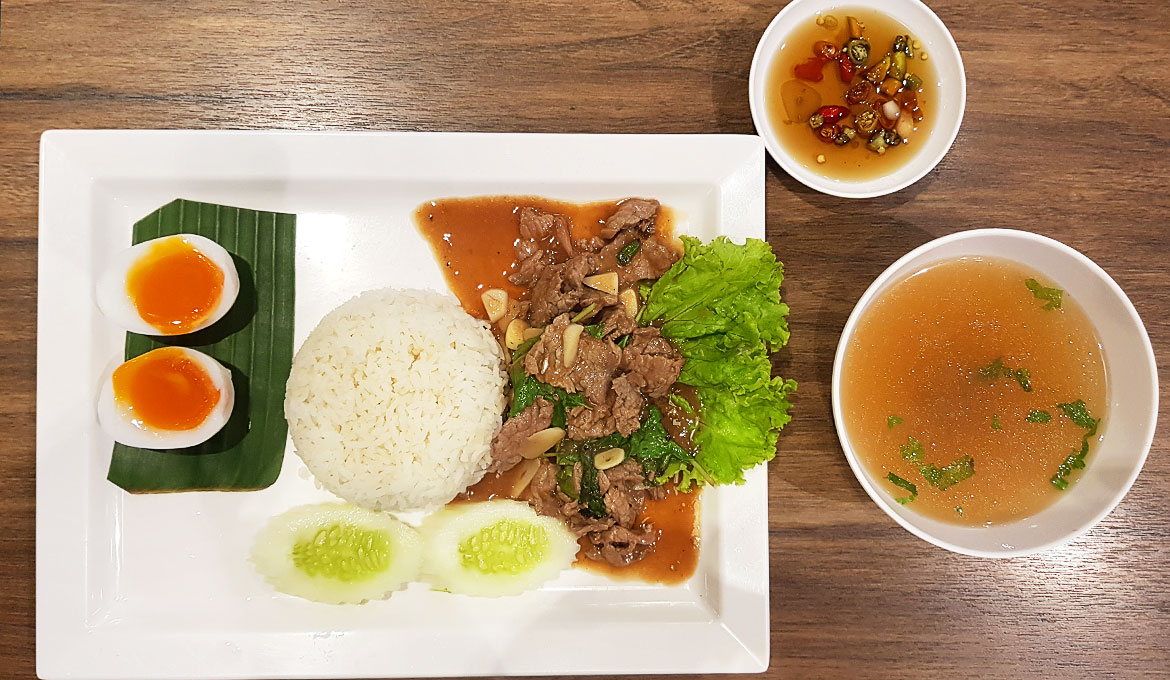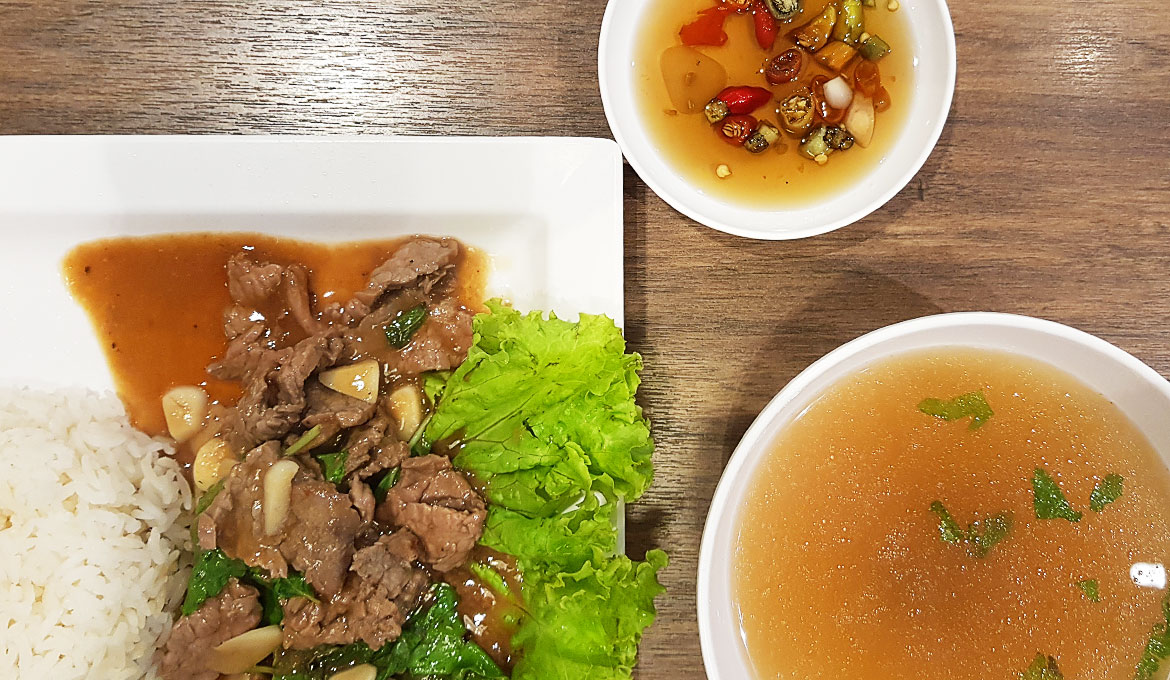 What to Expect
Location

Food Quality (going off what I saw in the menu)

Ambiance

Price