Time for an update on this place! Now that the new area out the back has opened up and a whole new menu is on the counter – this place has just become a whole new cafe!
The space is amazing! Bright, open, a HEAP of table and chairs to choose from – probably one of my favourite places to chill out of a morning (for the ambiance that is). They still have the front little cafe section for those who prefer a more cozy environment, and it still works well of the morning because they new section provides the buffet breakfast for the Putahracsa resort/hotel so it can get a little busy. In saying that though – the buffet breakfast looks AMAZING!!!! And it's available to the public at 650 baht a head – from what I've seen it's definitely worth it if you've skipped dinner the night before – otherwise if you're just up for something light – perhaps go "a la carte".
Sooooo, not only do they have new section out the back, but an amazing new menu with food to die for! They've got an amazing breakfast selection and a heap of other brunch and lunch type stuff including pastas, pizza breads, eggs on toast, muesli…there really is a great selection! This place is a proper Breakfast / Brunch / Lunch place because last time I asked them they close at 2pm, so they're not open late afternoon or for dinner.
I tried out their eggs on toast (obviously) from their new menu and provided a couple of snaps below. The eggs on toast were INCREDIBLE and I've since tried a few other dishes on their menu which all match up to my first experience ie. quality food!
The coffee is still a rip at this place if you ask me – comes in a tiny little cup (about half the size I get from most other places) and tastes pretty awful – they need to pop over the road to Velo and buy a bag of beans from them!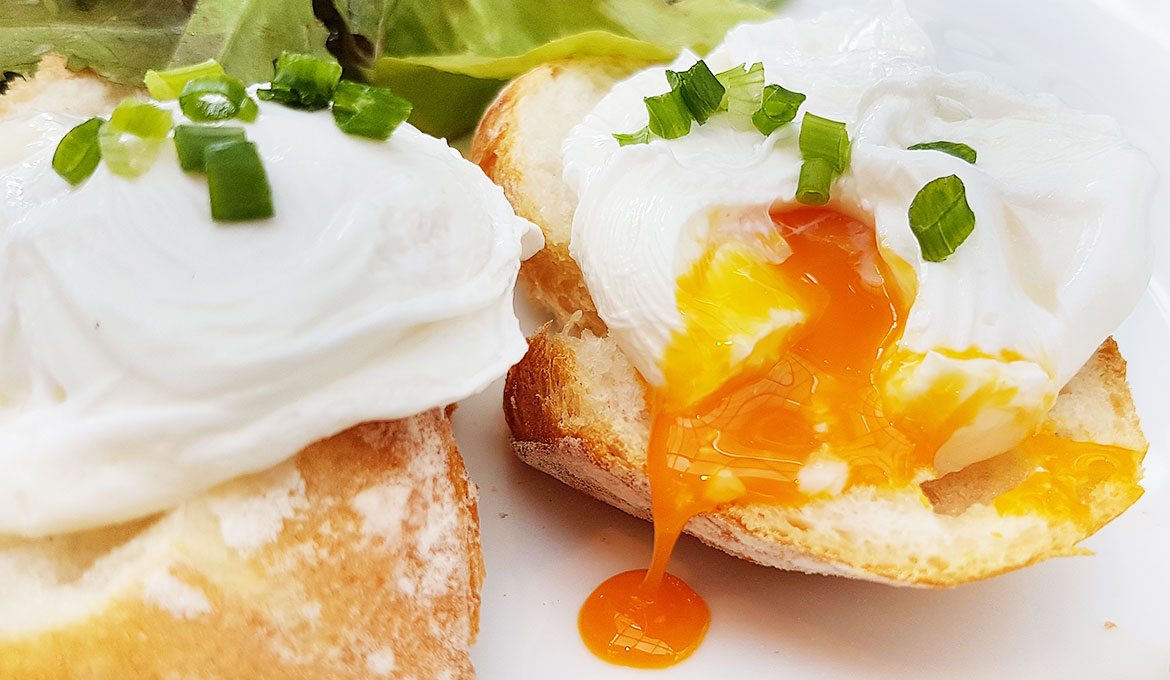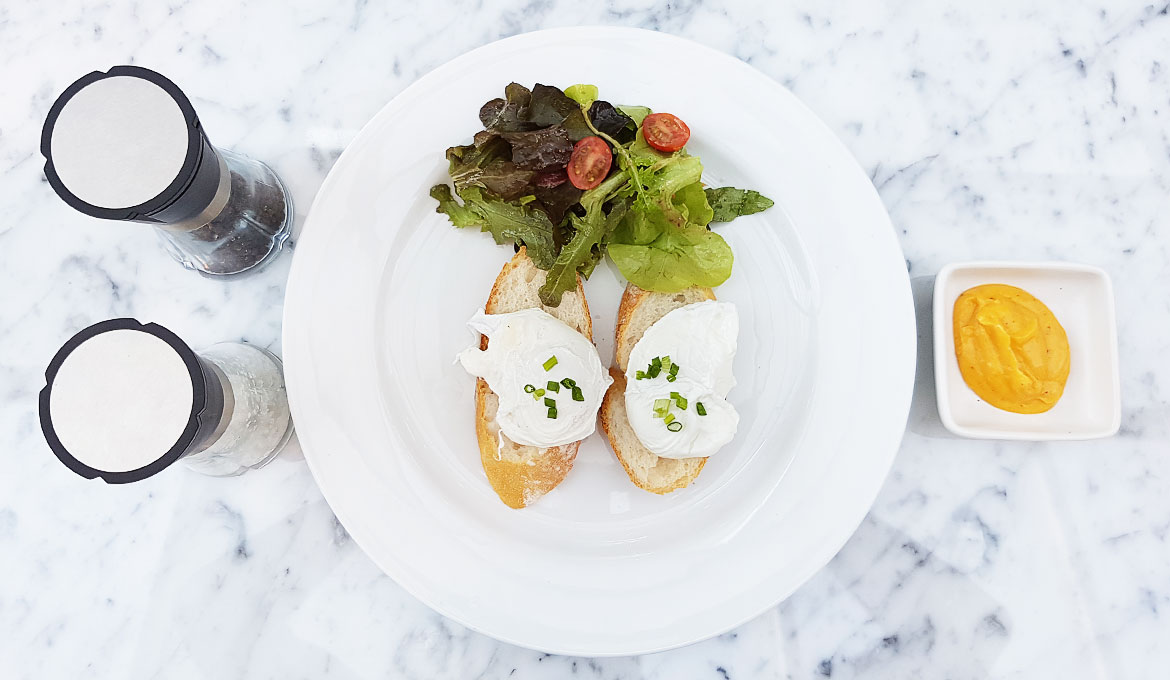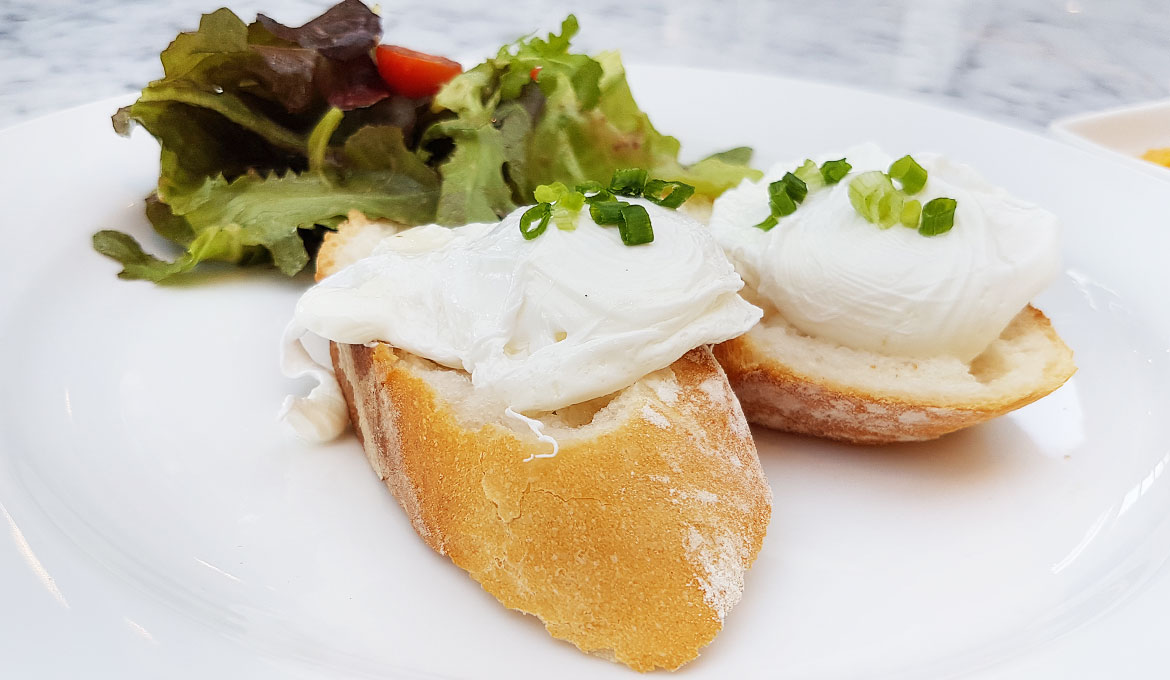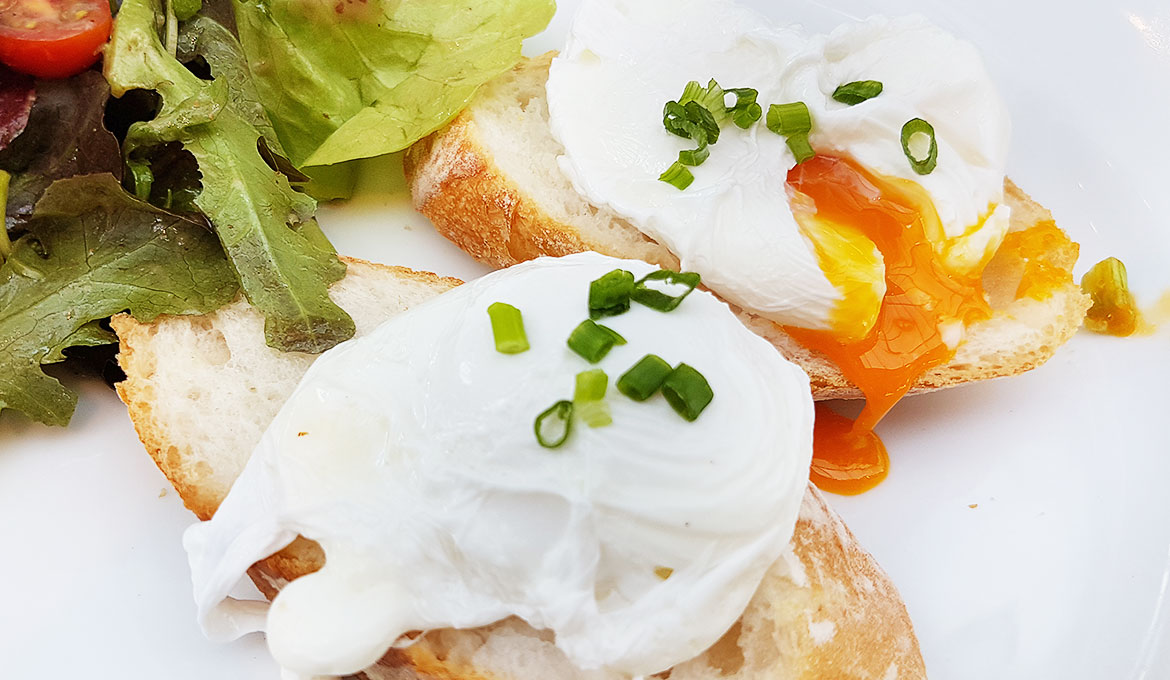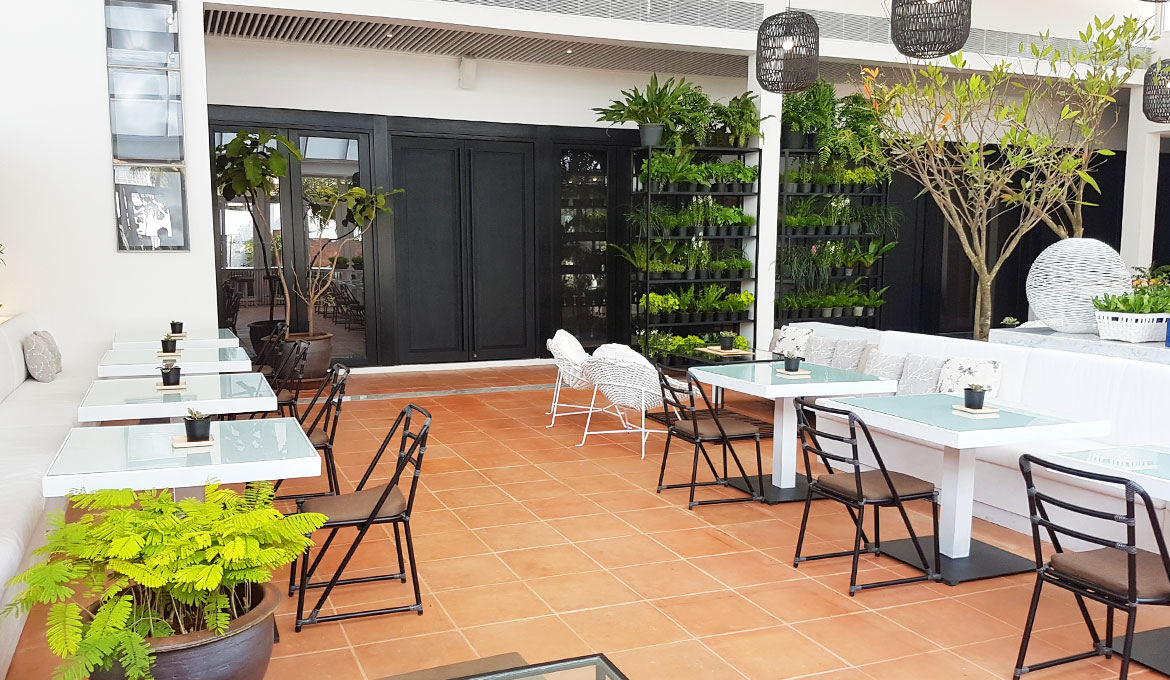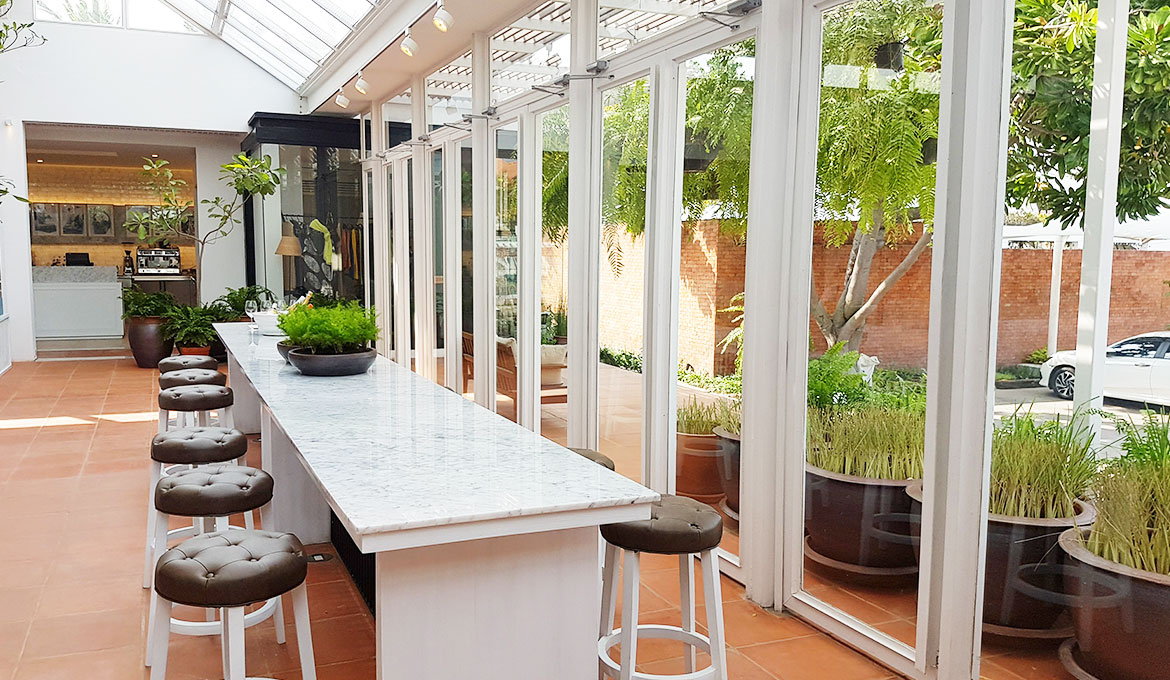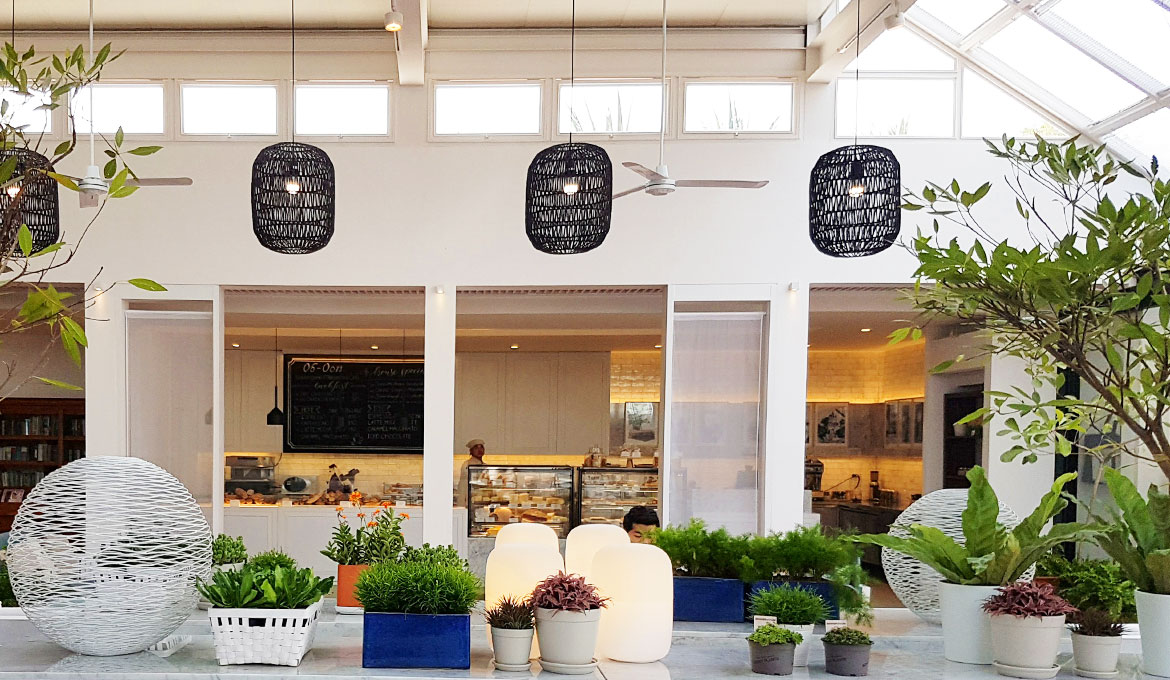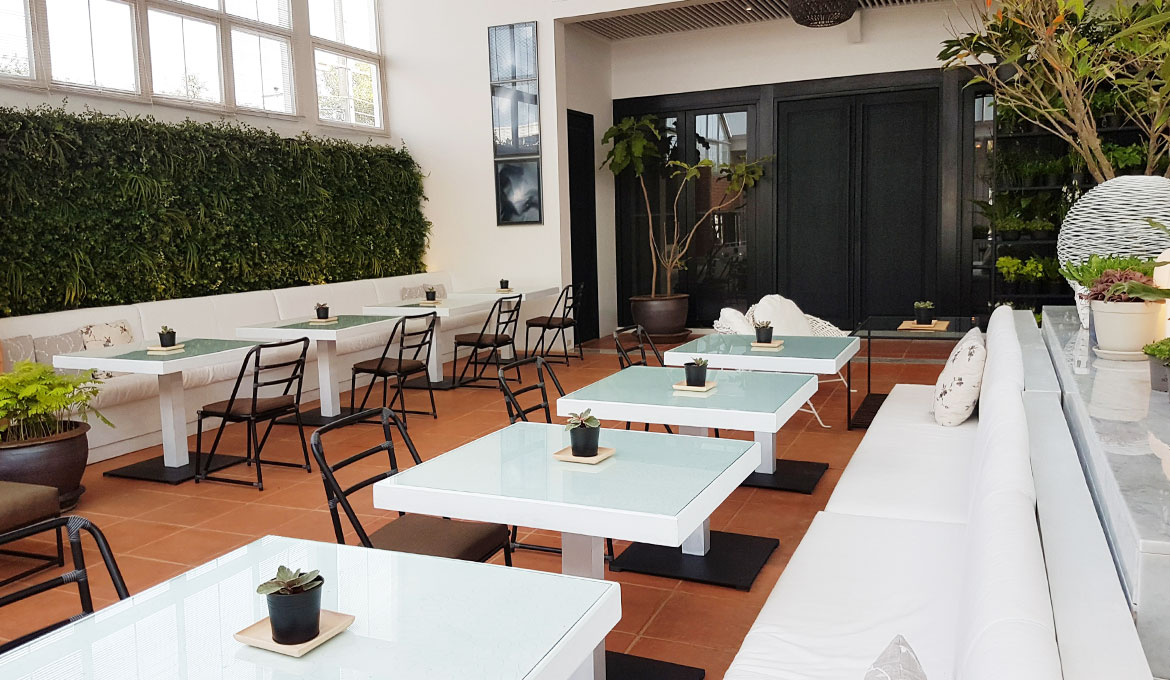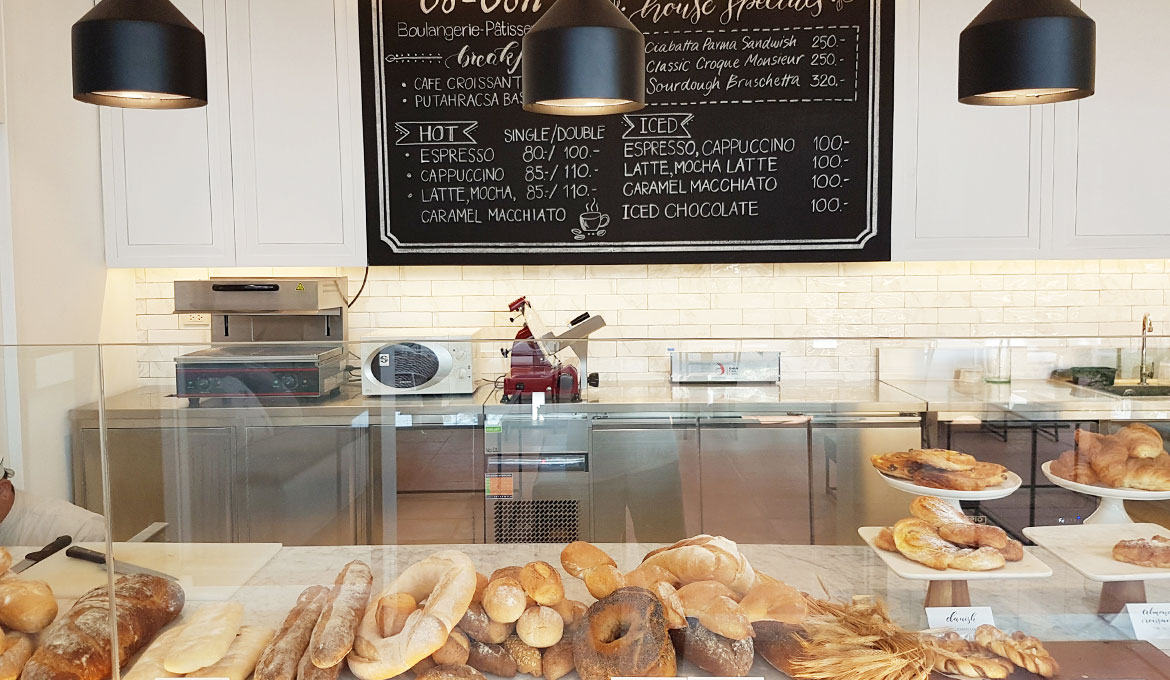 Something a little different – a bakery! A few days before I was actually having a coffee over the road at what's now my favourite cafe in Hua Hin (Velo) when I was about to jump on the scooter and saw this place across the road. I popped in to see the menu and have a look at their breads – pretty impressive…I had to come back! And I did.
I was suffering from some food poisoning this week so doctors orders were "stick to solids and no milk or other dairy!" – so it was probably a good time to visit this place because eggs wasn't on the menu!
What was it like?
The menu was obviously mostly base around sandwiches and baguettes. Coffee was pretty exy…95 Baht for a coffee and I never heard of these guys before – I pay 55 baht across the road for one of the best coffee's in Hua Hin – but hey, I was here for breaky and I'm not gonna eat without a coffee (Not really a solid is it?)!
So the coffee was first up cause I needed time to figure out what I was gonna eat in place of my eggs on toast. In all honesty, I wasn't in a real fancy eating mood anyway so I thought – stick to something simple. I saw this guy to the left of me get a baguette with some jams…now that's about as simple as it gets! "prefect – I'll have one of those".
The coffee was pretty ordinary – definitely not 95 baht worth – maybe 20 baht – not even that really – I didn't even drink it – I figured if I'm going to have any milk today it's gonna be in a good tasting coffee! The baguette….whhoaaa…..the baguette. I've never had a better baguette with jam so good in my life! The baguette was served nicely heated so it was crisp on the outside and soft, warm and fluffy in the middle. It was nicely sliced so I could easily spread the strawberry jam on it…and it was only 45 baht!
The quality and price of bread here is really good – quality breads and baguettes for a lot less than you'd pay at supermarket and they're all bake fresh. Just avoid the coffee – you could get two quality baguettes for the same price as McDonalds tasting coffee.
What will you remember?
The quality of the baguette – felt like I was back in France!
Will you go back?
Definitely. I plan to go there tomorrow for breaky and also buy some bread for home.
Where is it?
Oboon Bakery | Hua Hin | 4/56 Naebkehardt Rd, Hua Hin, Hua Hin District, Prachuap Khiri Khan 77110, Thailand
How do I get there?
This place isn't too far from the city center. You could even walk it from wherever you are. Just head north down "Naebkehardt" road and it's about 300 meters from Soi 55.
What's the price like?
Coffee is a RIP! The rest of the menu is REALLY well priced!
What's their website or Facebook page?
Here's their Facebook link
Back again!!! I didn't have my hopes up first time coming to this place because I had looked them up a while back and saw that they spashed a chocolate (or sweet) sauce around the Eggs Benedict and that almost turned me off from ever coming here. They did have high ratings however and the place looked rather spacious / big from the outside so I figured I'd pop in for a coffee yesterday morning and see what it was like. Being so impressed with the coffee – I figured I'd come back again today and do a proper breakfast and review.
The place is "quaint" you could say – but very spacious and light, I loved it! I wanted to get some work done on my laptop and the place was filled with all different types of tables, couches, chairs, stools….you name it. If you can't find a table or couch that you're comfortable at then you must be a difficult person to please. In fact – there were so many choices of where and how to sit, I couldn't make up my mind – I actually sat down at one table first – then saw another over to my right (which looked better for working on your laptop) and asked to move over there.
Anyway, this place is one of the most comfortable cafe's I've been to in Hua Hin!
What was it like?
Well I've gone about the seating etc. But the coffee….wow….the coffee!!! It's up there with Velo and 7 Grams – absolutely loved it! The Coffee was 75 baht and while I waited I figured I would have a look at the menu…and guess what!? The Eggs Benedict seemed to have been updated! There was no sweet or chocolate sauce! – although there was a balsalmic vinegar splash around the plate that someone may have confused with a sweet sauce.
Presentation was a little boring, probably because there was no green on the plate – always makes it look a little nice – however as far as the taste and overall pleasure of the meal – I guess it doesn't make much of a difference. Other than the green side salad and secret spinach mash that "The Market" does, these guys seemed to have done exactly the same them. Same plate, same bread, slices of bacon on top of the eggs….looked pretty much exactly the same, and also cooked exactly the same – which is good thing because "The Market" cook the eggs perfectly – and so do these guys!
The whole menu looked amazing – so much to choose from – and very European (pastas, pizzas, baguettes, Italian cibata sandwiches….you name it!) – but they had a good range of Thai food as well.
What will you remember?
The Coffee (I'd now found my 3rd great coffee in Hua Hin) and the quality of food. I'd have to say I'll also remember the price because I paid 400 baht the other day at Dean and Deluca's for pretty much the same thing (minus the coffee – Dean and Deluca's coffee is far from quality) and here I spent 255 Baht.
Will you go back?
Definitely – Tomorrow, the next day, and the day after – Already in the Calendar. For me this place really has it all – Huge space, amazing coffee and food, great WiFi…it has everything I need to spend a good few hours here and still be comfortable.
Where is it?
Bliss | Hua Hin | 178/221 soi 82 phetkasem road Hua Hin, 77110 Amphoe Hua Hin
How do I get there?
This place isn't to hard to find – you basically head south from the city centre on Phetkasem road. Once you past the intersection where the Police Station is (on your left) – it about 300 meters up on the right hand side (on the corner of Soi 82). You can walk it easily from the night market/clock tower.
What's the price like?
Really well priced – not the cheapest – but it's hard to find this good a quality food and coffee at these prices.
What's their website or Facebook page?
Check out there facebook page here.
What to Expect
Location

Price

Food Quality

Coffee Quality
Summary
Amazing Baguettes!