The Quality Thai Food of Khao Takiab I Remember! – 4-5 years ago I remember coming to Khao Takiab and never finding a bad meal – it was absoute quality here and it'd be hard to end upin place selling stale or "not so fresh" sea food. Since then however a lot of places are opening up and it can really be "hit and miss" here.
This place sites just across the road from my condo and has recently been taken over by new management. I'd eaten here before and the food certainly wasn't bad, but a mate of mine suggested I go back and check it out, as the food was really good and fresh…so I did!
It's only a 20 meter walk so I pretty much checked it the following day.
What was it like?
My favourite food here in Hua Hin (and probably one of the main reasons I live here) – is the food (particularly seafood), it is sooo fresh and served in good portions unlike the main cities like Bangkok and Chiang Mai – sure, you can find great seafood and large portions – but you will pay for it!
My two favourite dishes that I believe really test the quality of seafood here are the Som Tum Khung (Papaya with Shrimp) and Pad Pak Khung (Stir fried vegetables with shrimp). One is basically a salad (papaya) and the other a vegetable dish (Pad Pak) served with (what should be) fresh shrimp on top. Both are quite simple dishes without a thick heavy sauce to hide the flavours and texture of the main stage (shrimp, seafood – whatever you're preference is) and you can generally tell just by looking at the dish the quality of the food.
I ordered the Pad Pak Khung (Stir fried vegetables with shrimp) dish, and when it arrived I could see the quality straight away – just check out my photos and you will see what I'm talking about. Good sized shrimp, heads removed, split in the middle and you can even see the meaty texture without having to bite into them – but when they arrive looking like this – it's hard not to pull one of the plate before the waitress/waiter puts the plate down!
The taste,texture and freshness was equal or above the expectation from looking at them, and the sauces and accompanying items on the plate matched the dish perfectly. In fact, generally when I order either of these two dishes I'm looking for something rather healthy as well – and you get that too! Sometimes a stir fried vegetable dish's sauce can be 50% oil, however this one seemed like had very little oil and the Papaya salad sauce wasn't too sweet (overloaded with sugar) – very impressed! I'd found myself a new little "home away from home" dining table and kitchen! 🙂
The Breakfast..well..I can't comment on it just yet because I haven't managed to pop in for a breaky just yet 🙁 But I'm sitting here now while I write this so let me take a photo of the menu and add it to the gallery – you can check it out there. But they do Eggs any style (including poached) and also have a popular item – Smoked Salmon Scrambled Scrambled Eggs (3 Scrambled Eggs with 30 grams Smoked Salmon on Toast) – 180 Baht!
I've just said I'll be in here tomorrow for breakfast – but have actually said that a few times now and always ended up forgetting or running late.
Oh – and a couple of other things this cafe/restaurant offers (which a lot of others don't) is two types of Cider (Thatchers Gold and Keppler's Apple Cider) and large bottles of San Miguel Light.
What will you remember?
The fresh seafood this place dishes out which reminds me why  love this place!
Will you go back?
What can I say – I'm regular already!
Where is it?
Nong Kae, Khao Takiap Beach, Hua Hin 77110, Thailand (Opposite the SeaCraze Condo – Just before Airspace – See Google Map)
Phone: +66 0612157815
Opening Hours: 8am – 11pm
What's the price like?
For the quality of food, the portions and freshness – amazing value! generally I pay around 160 Baht for a meal but I also like customise mine a little (sometime asking for more shrimp or extra "this and that"). Most of the Thai meals are around the 150 Baht mark, Breakfasts between 150-185 baht and sandwiches between 110-140 baht.
Where can I connect with them online?
Check out their social pages here.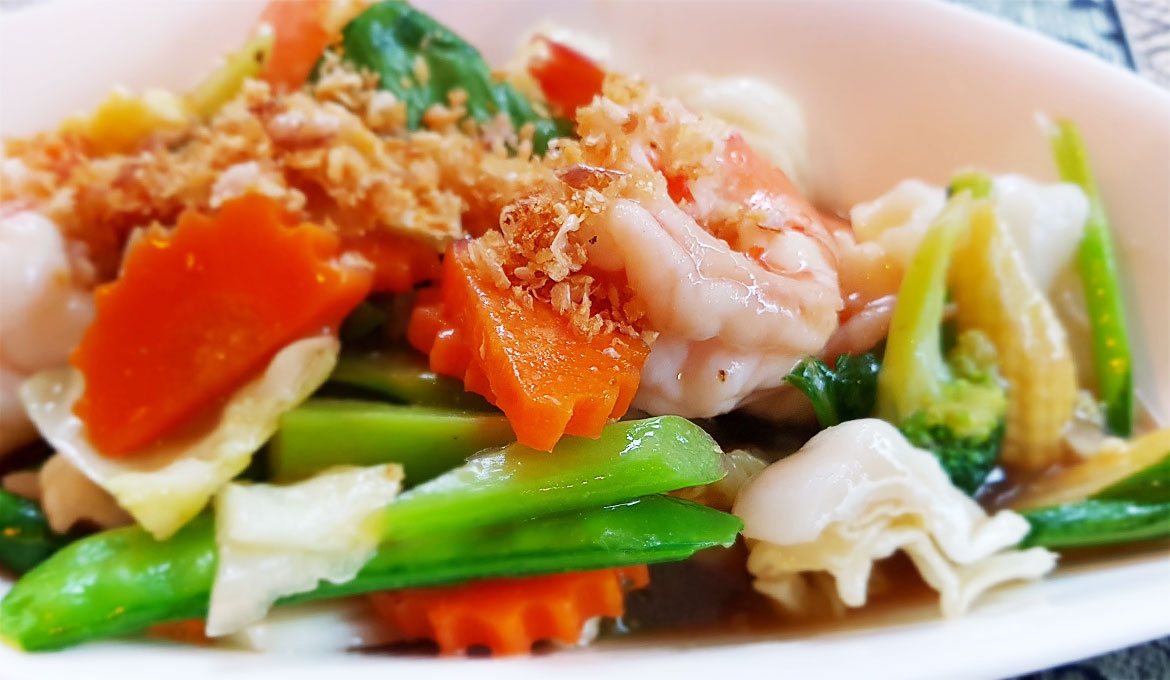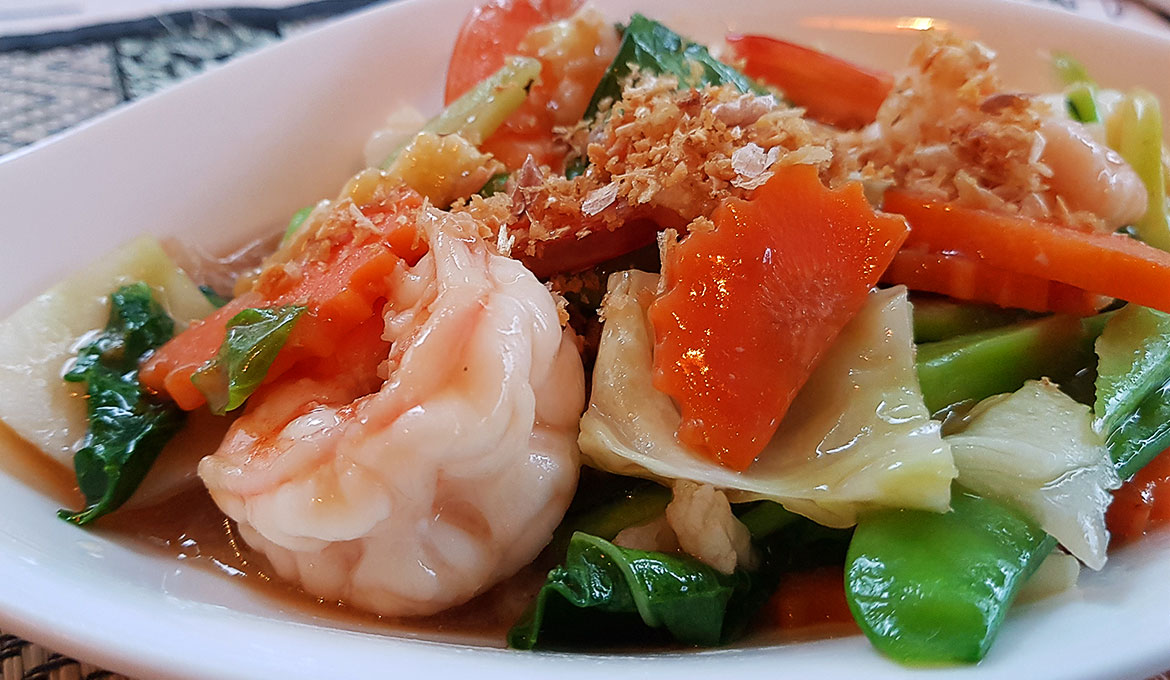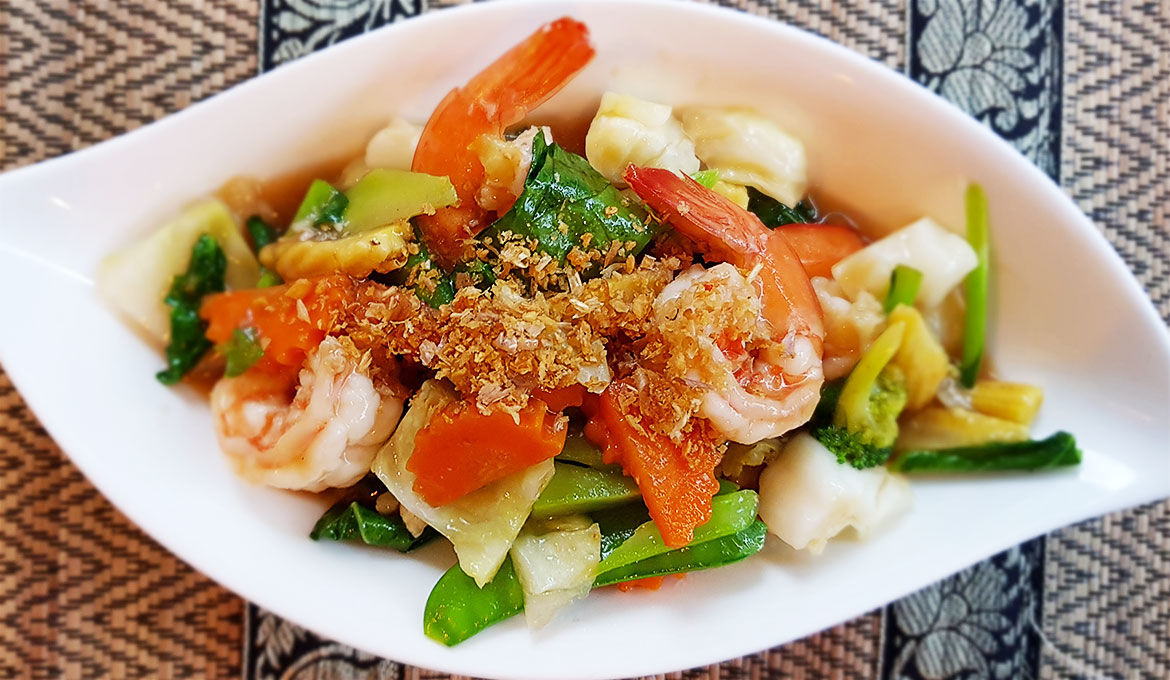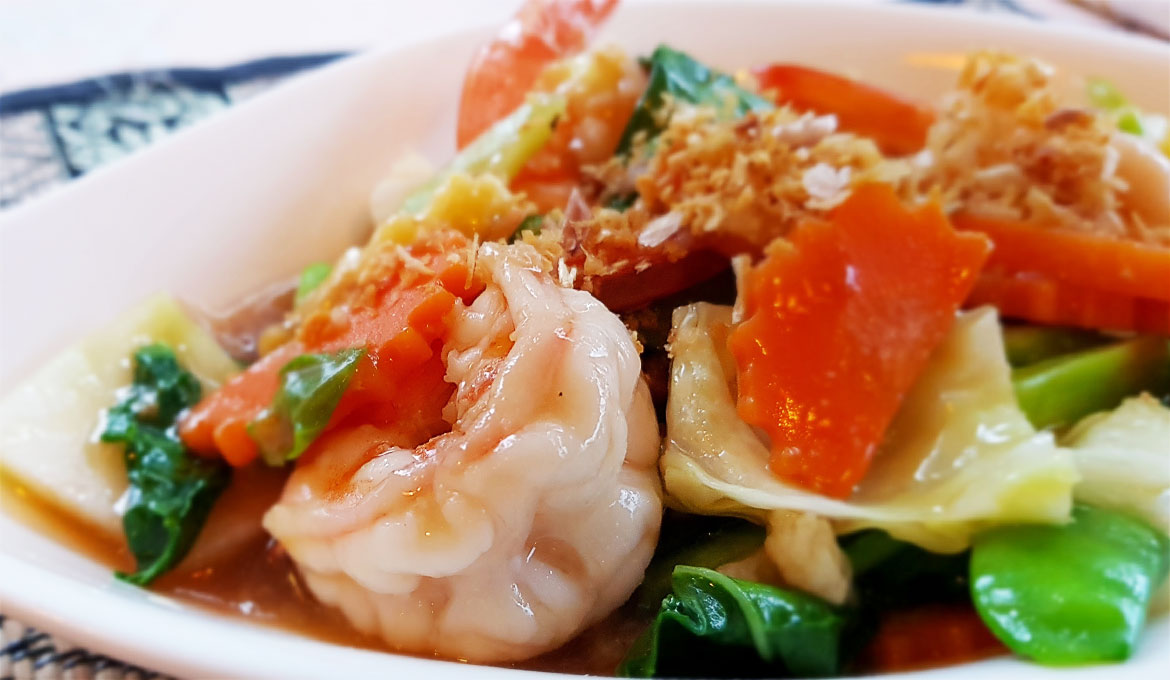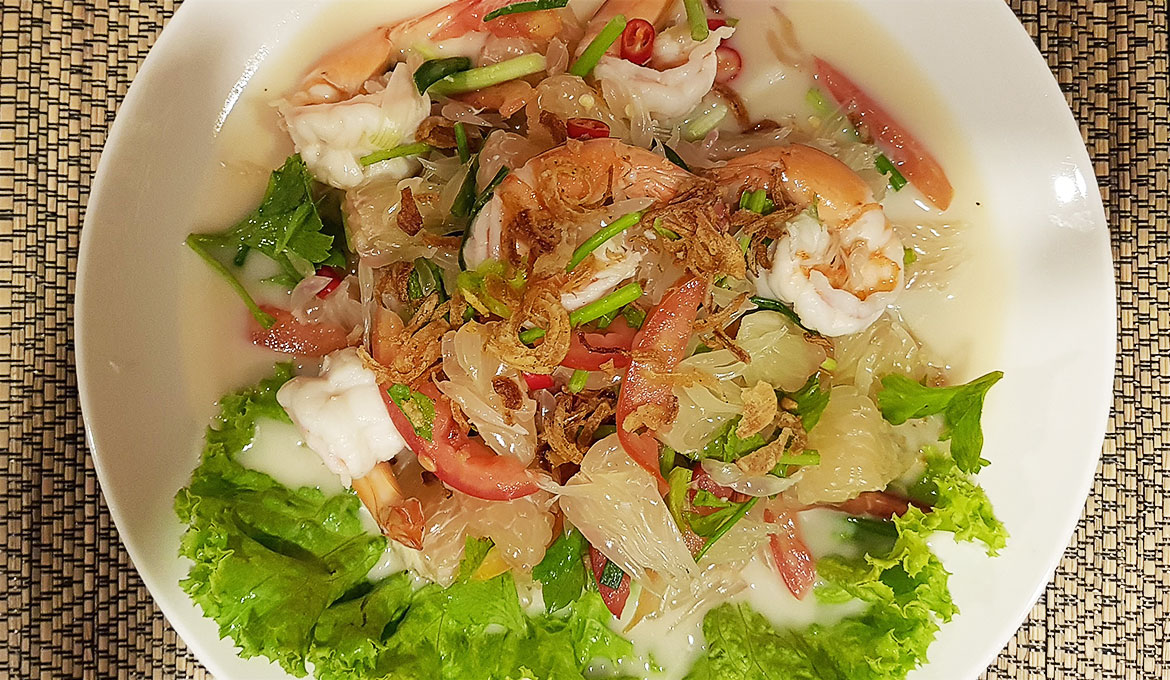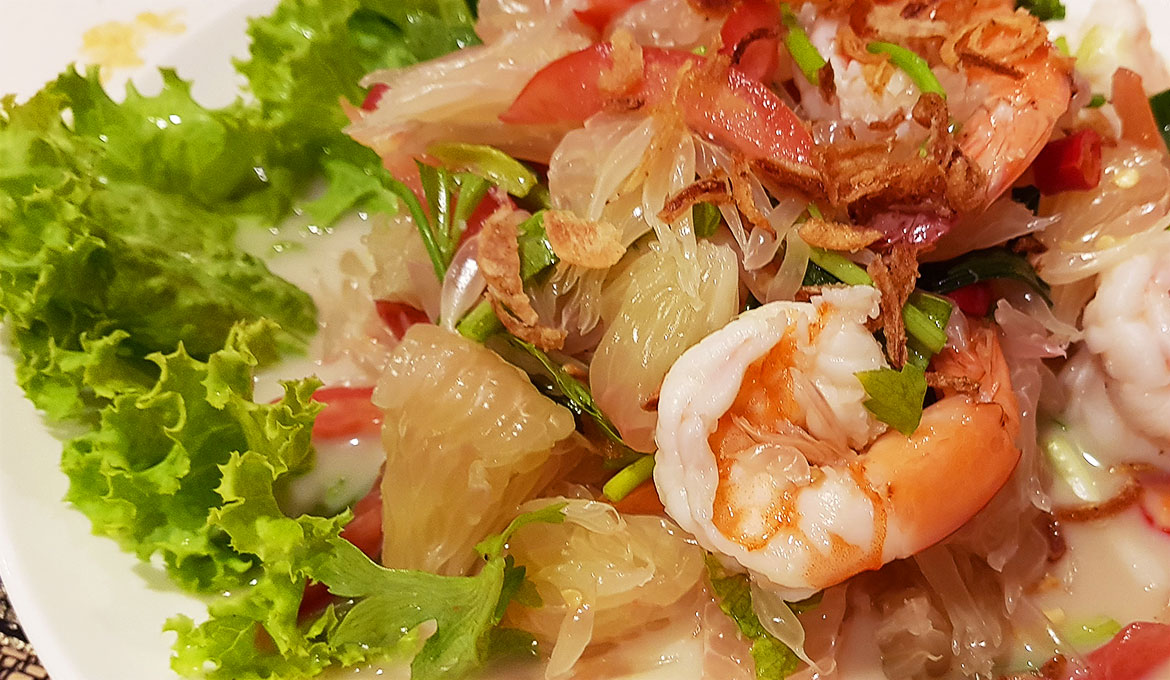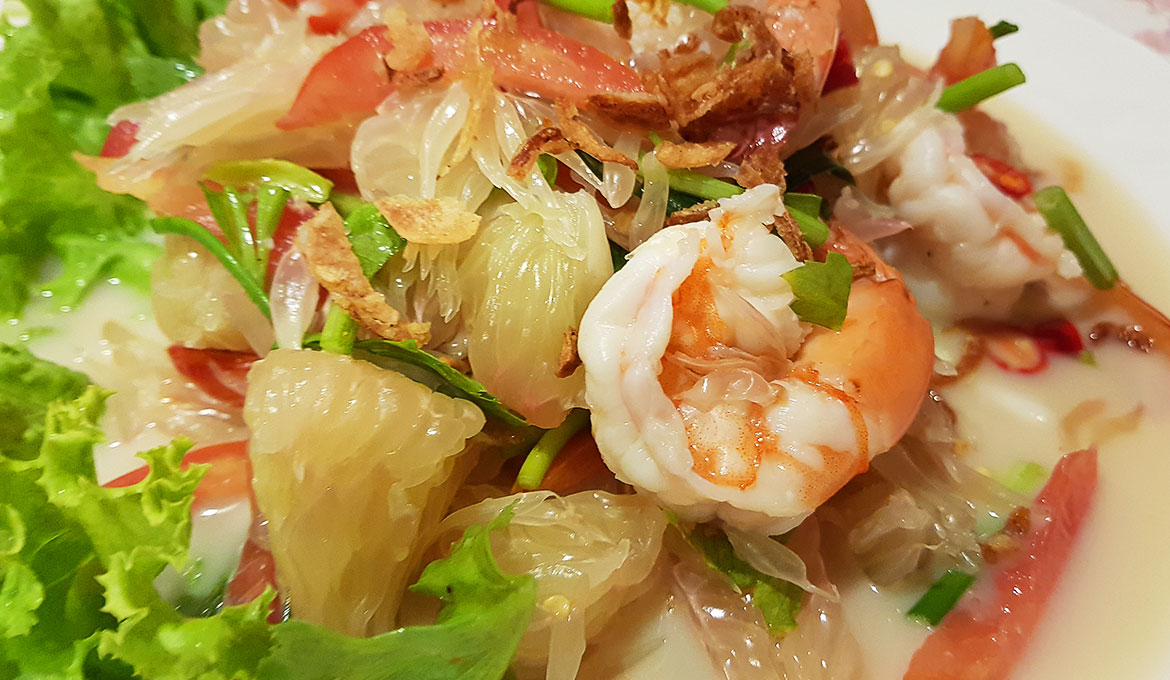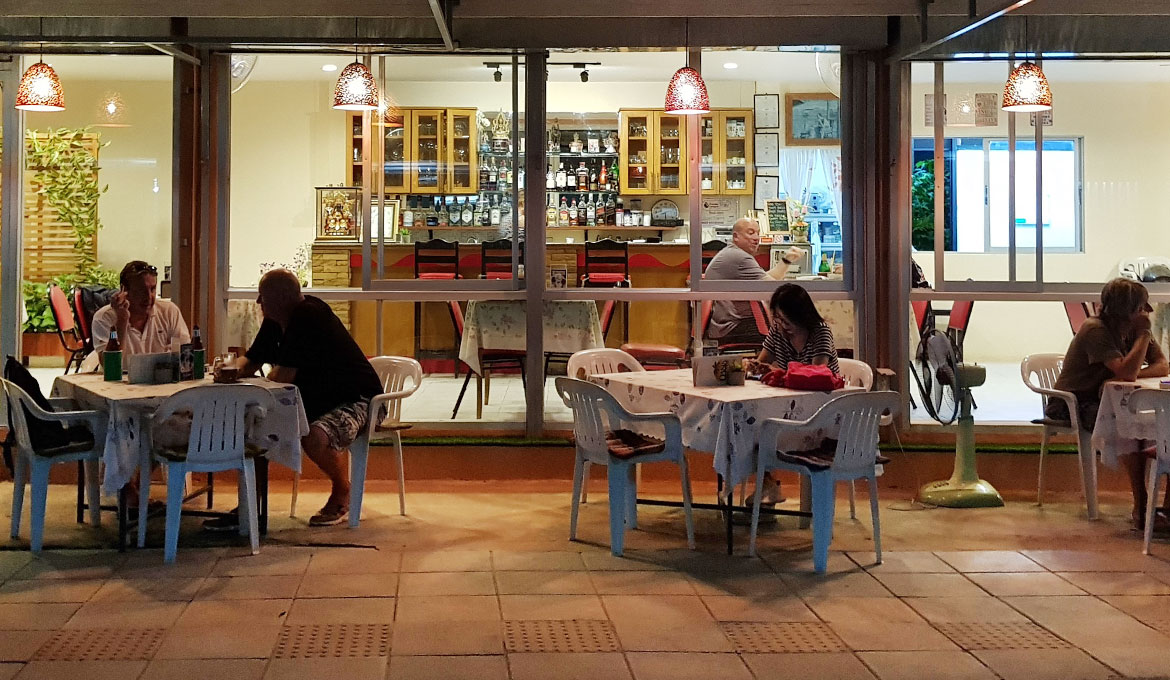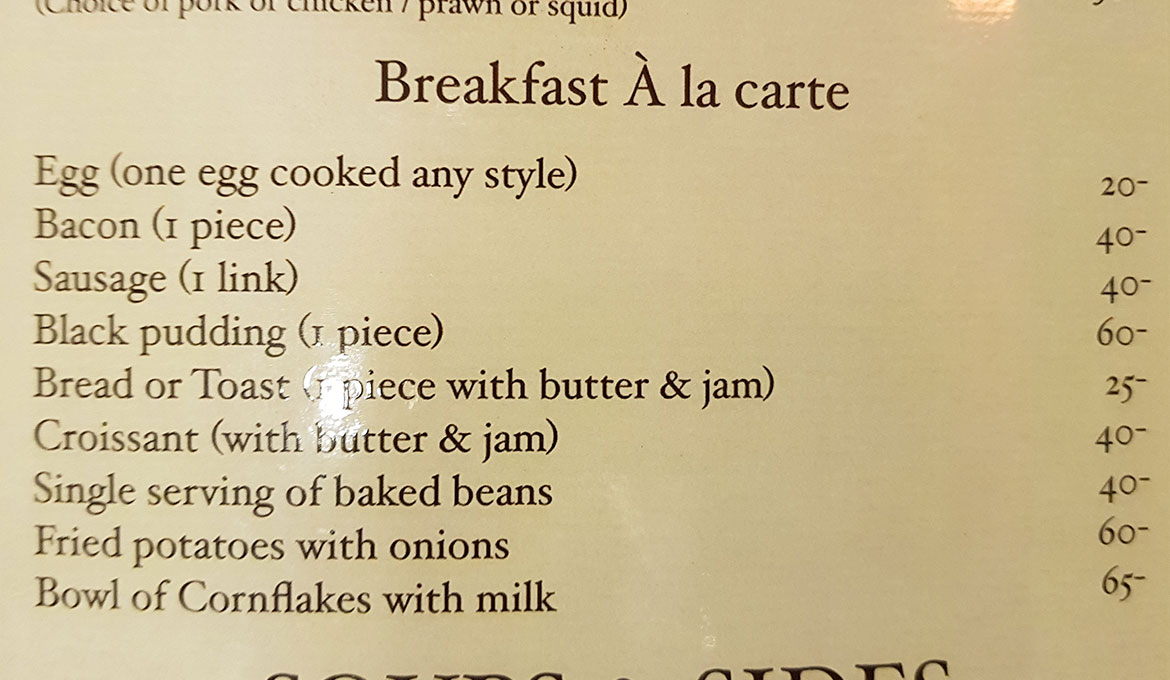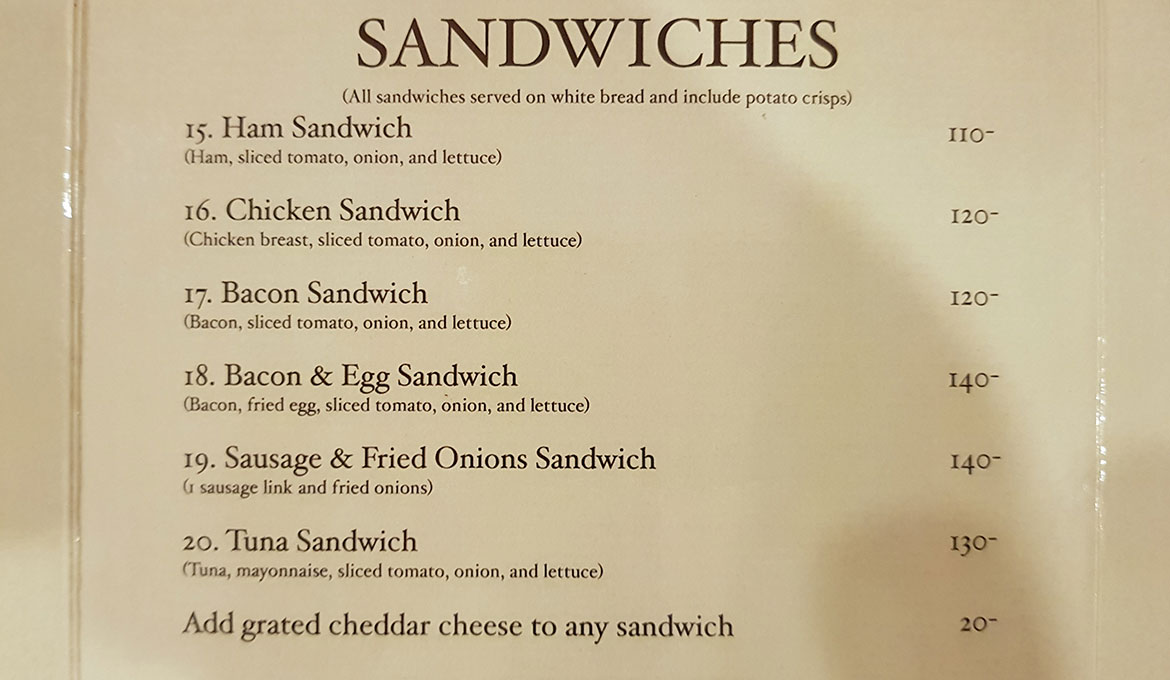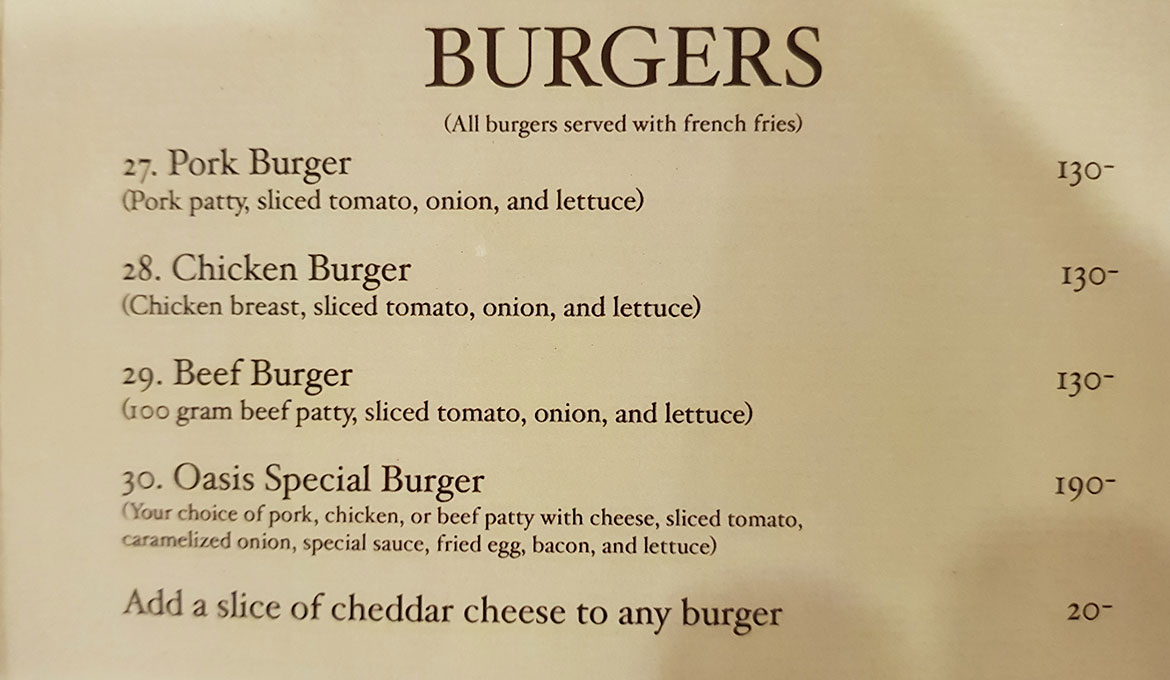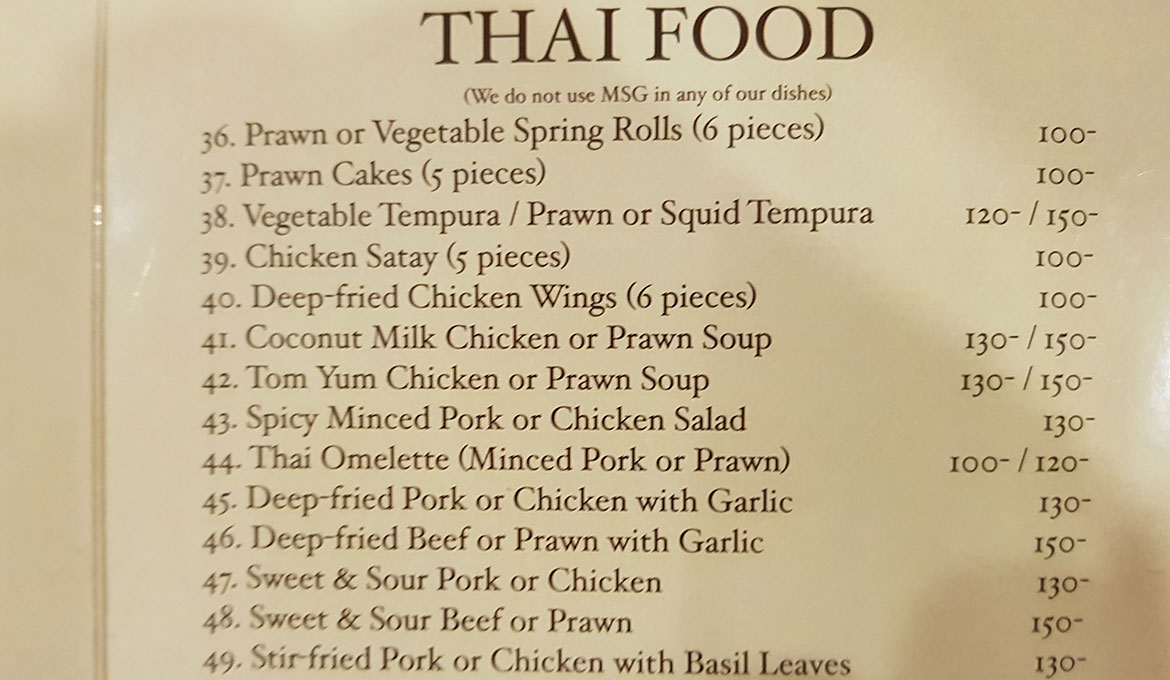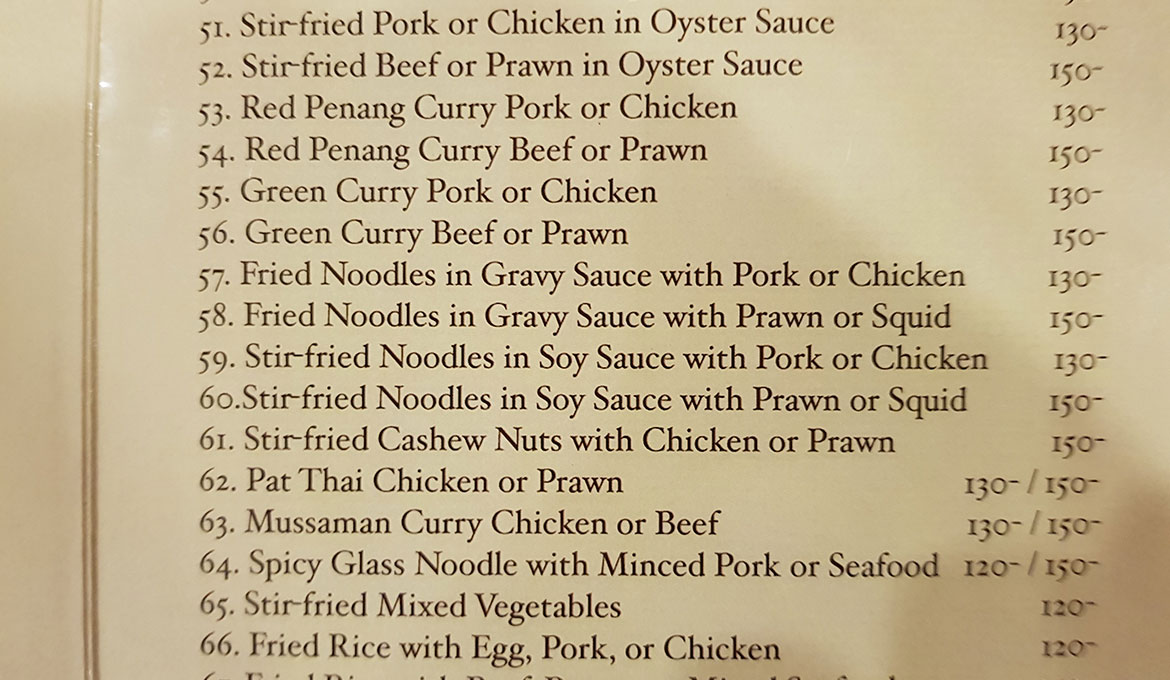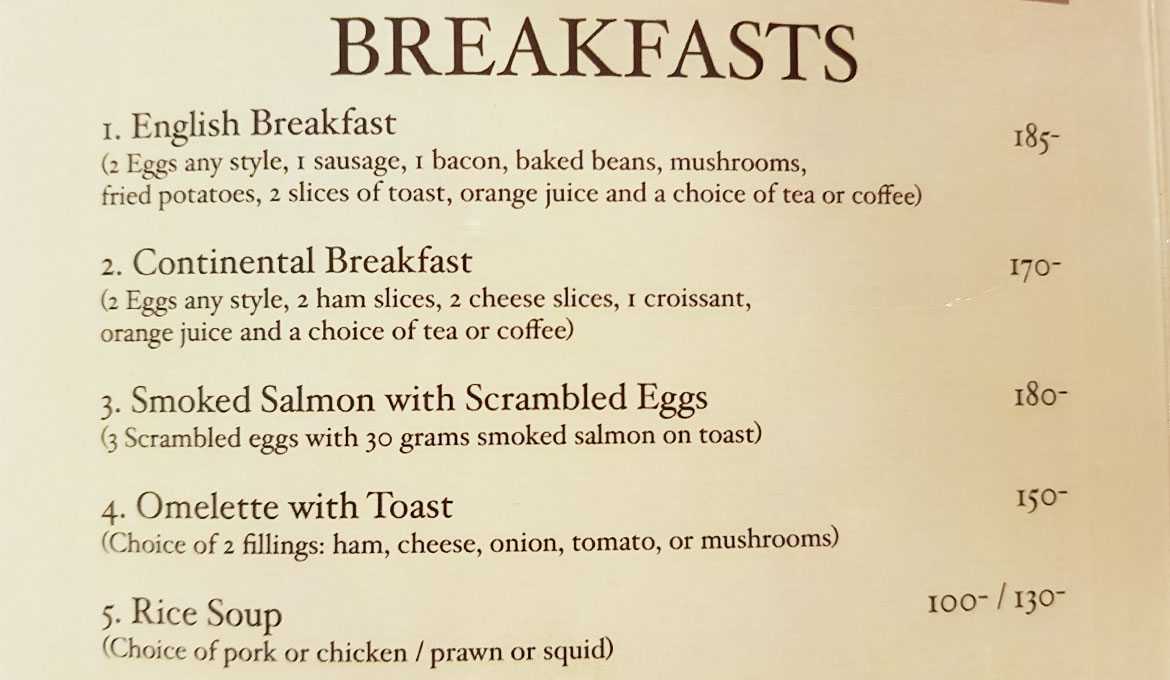 What to Expect
Location -

80%

Food -

100%

Ambiance -

60%

Price -

95%