Another great bakery in Hua Hin to add to the list.
This is a great bakery for the bread lovers out there and has made it to my top list of bakery's in Hua Hin. Love Bread has a great selection of breads, baguettes and other goodies including scones, cakes, strudels….the list goes on! The only down side to this great bakery/cafe is that it's not in a spot you'd pass by often, and generally when I'm looking for a fresh loaf of bread, I'm either looking for somewhere while on the move or looking for somewhere local, and this place is generally neither.
It sits on Phetkhasem road on the other side of the airport (heading to Cha-Am) just before the FN Factory Outlet. So like I said, it's not a place you'd pass by often, but rather somewhere you'd plan to visit before hand – and that's the upside to this place, it's more than just the a quick stop to pick up your fresh bread, with the great cafe and loads of space inside, it makes a great morning/afternoon stop where you can spend a good hour or two having a meal and some good coffee!
The place has a good selection of tables and benches all with baskets of condiments ready for your meal including Himalayan pink salt, pepper and Tabasco sauce. The menu is huge, and has a great selection of popular western and thai meals so there's something to please everyone. The Breakfast menu was pretty impressive, including Eggs Benedict and Eggs Florentine (Salmon Eggs Benedict). What was even more impressive was that you could make your own breakfast by choosing each item (à la carte) to build your own dish – for example poached/fried/scrambled egg, toast, mushroom…you name it!
I shared an English and Thai dish with my partner. The English dish was just a standard Poached Eggs on toast and the Thai dish was "kanom jeen namya boo" (A crab curry dish with noodles and boiled egg). The poached eggs were perfect, soft/runny yoke and with fully cooked egg white, and the toast was, well, toast. I didn't go "spesh" on this dish and ordered a la carte, so I got what I ordered, and that was toast (white bread) and two poached eggs – and it's pretty hard to present poached eggs on toast as a work of art when that's all that's on the plate – but I wasn't after a piece of art for my meal, just some well cooked poached eggs and a bit of toast to go with it, and they were perfect!
The Thai meal on the other hand looked a little more attractive – Thai meals often do, as there are always I good range of colours on the plate and generally they're all so bright and vibrant, take a look at photos and you'll see what I mean. The flavour of the curry in this dish was incredible!!! SO MUCH FLAVOUR and a delicious curry taste but not super spicy. You could use this curry as a dip for just about anything…and I did…it made a great dip for the left over pieces of bread! The soft boiled eggs were perfect too – there's a few Thai dishes I order with style of egg, and when it's done right, the yoke is soft enough to dribble over the noodle or rice and add that extra bit of flavour to your meal.
The coffee here is also fresh…well fresher than a lot of other places around here. The coffee is roasted no longer than 6 weeks ago, so you're always getting a rather freshly roasted cup of coffee here and I can vouch for that by the quality of my cappuccino. My cappuccino was served in a perfectly sized cappuccino cup to make a good ratio of coffee/milk, and with the freshly roast beans, gave it that nice coffee kick I expect in a quality cappuccino.
The prices here are impressive as well – with coffee being 55 baht and poached eggs on toast being a total of around 100 baht, you can't go wrong. The eggs benedict from memory were around 160 baht, and 180 baht for the eggs florentine (the Salmon version). For a total of 380 baht, I had a loaf of fresh bread (hand sliced too), a Ciabatta (quite large too), a cappuccino, poached eggs on toast, our thai meal and a bottle of water…pretty impressive!
Definitely worth heading out to this great Bakery / Cafe, it'll be worth the trip I'm sure.
Where are they located?
Phetkhasem road – Just before the FN Factory Outlet heading towards Cha-Am (check out the map)
Where can I find them online?
They have a Facebook page here but the address details here are for their Cha-Am branch, so use the details provided below in the Google Map.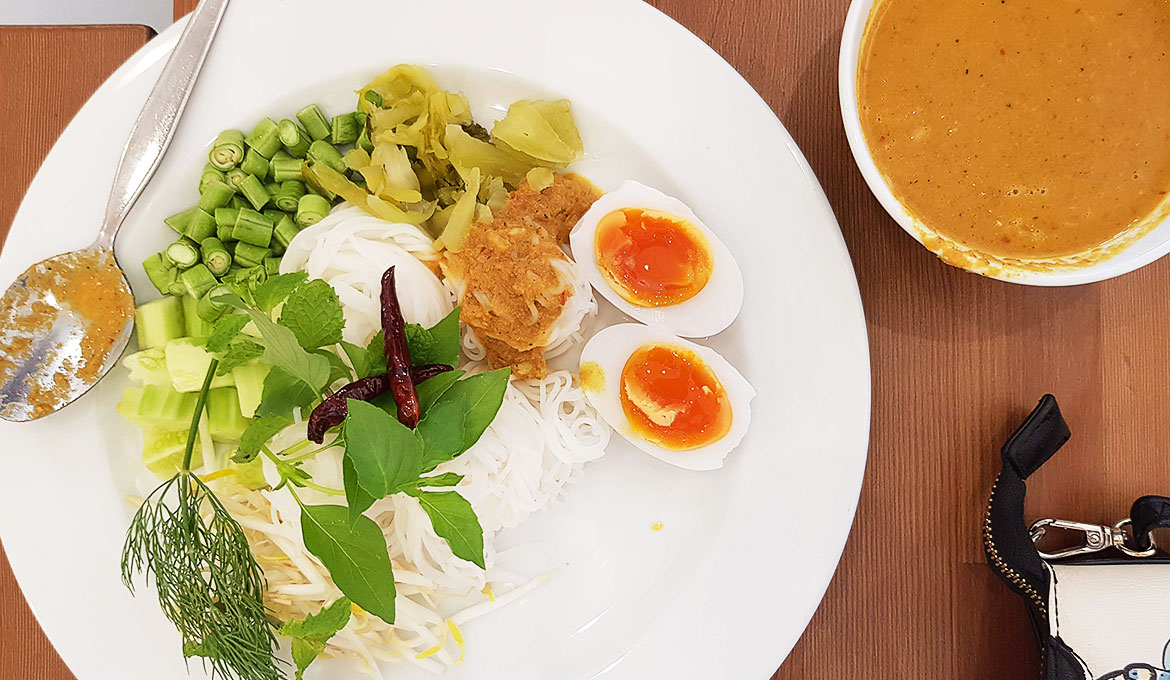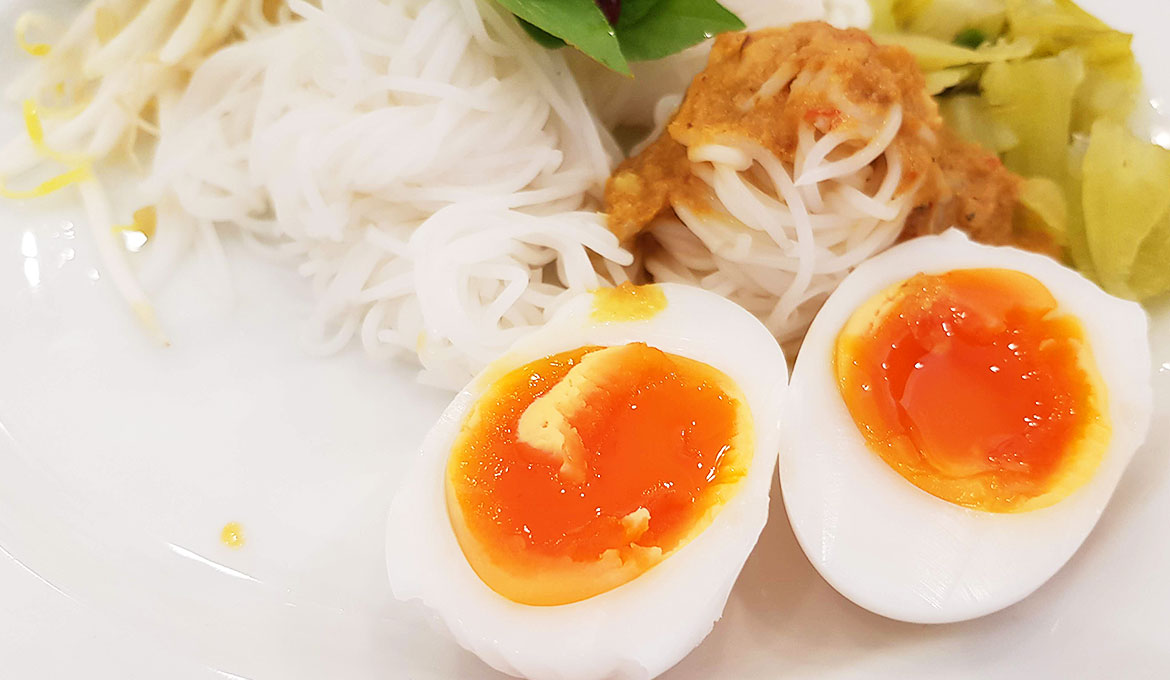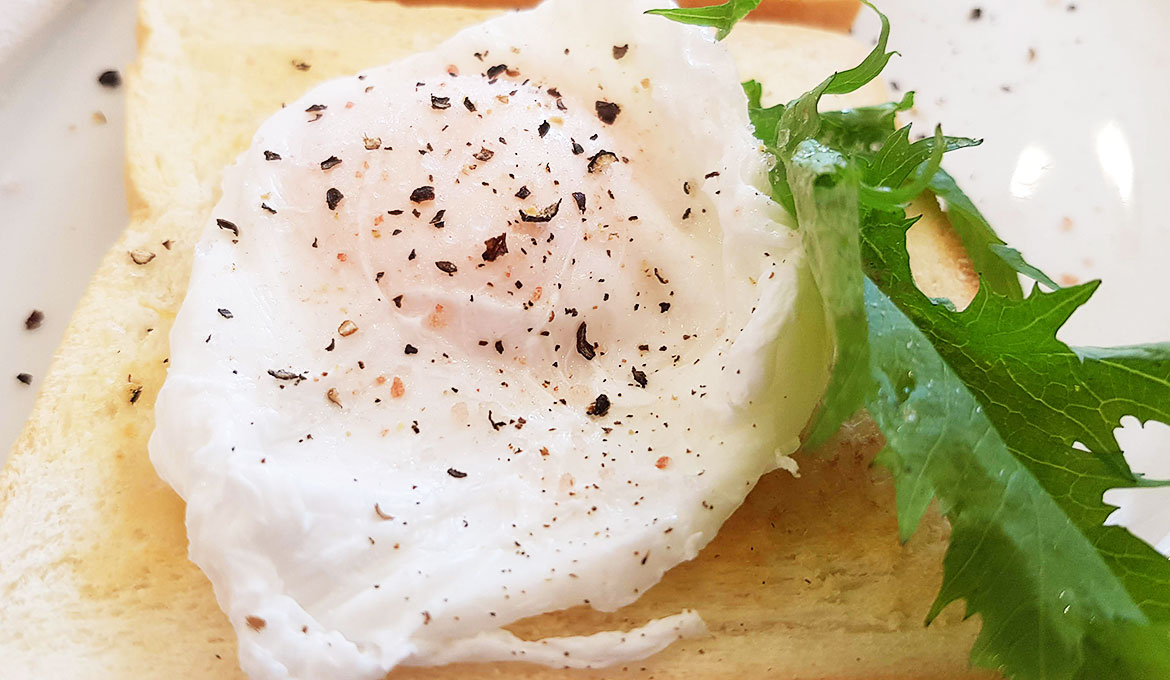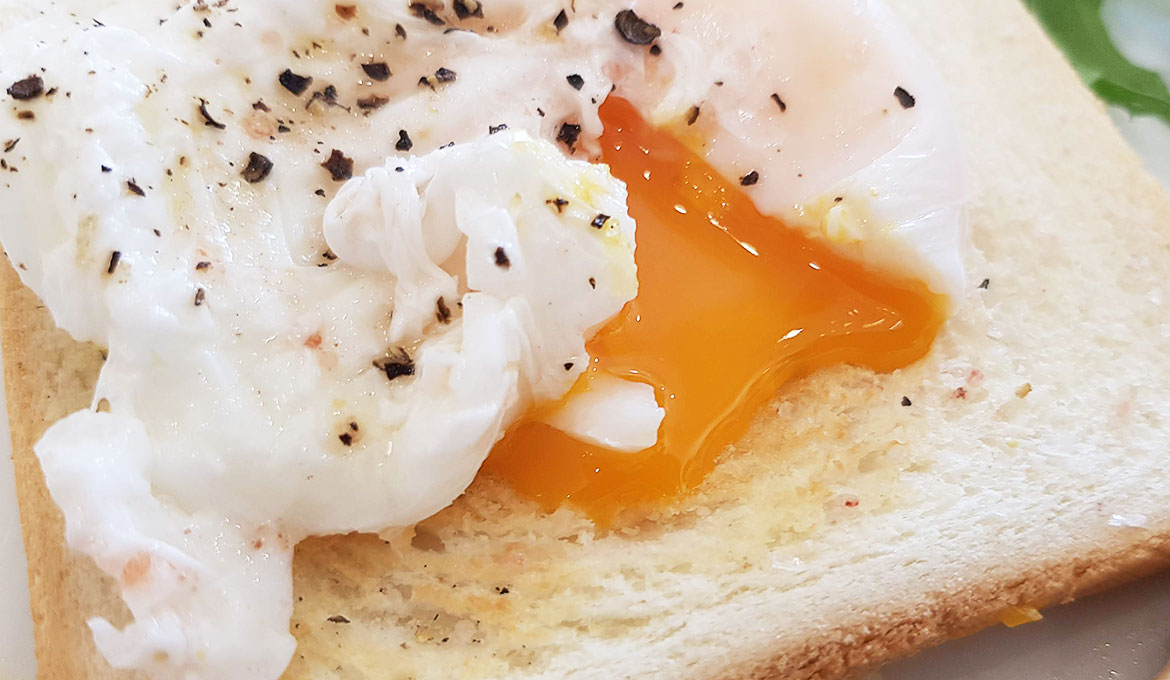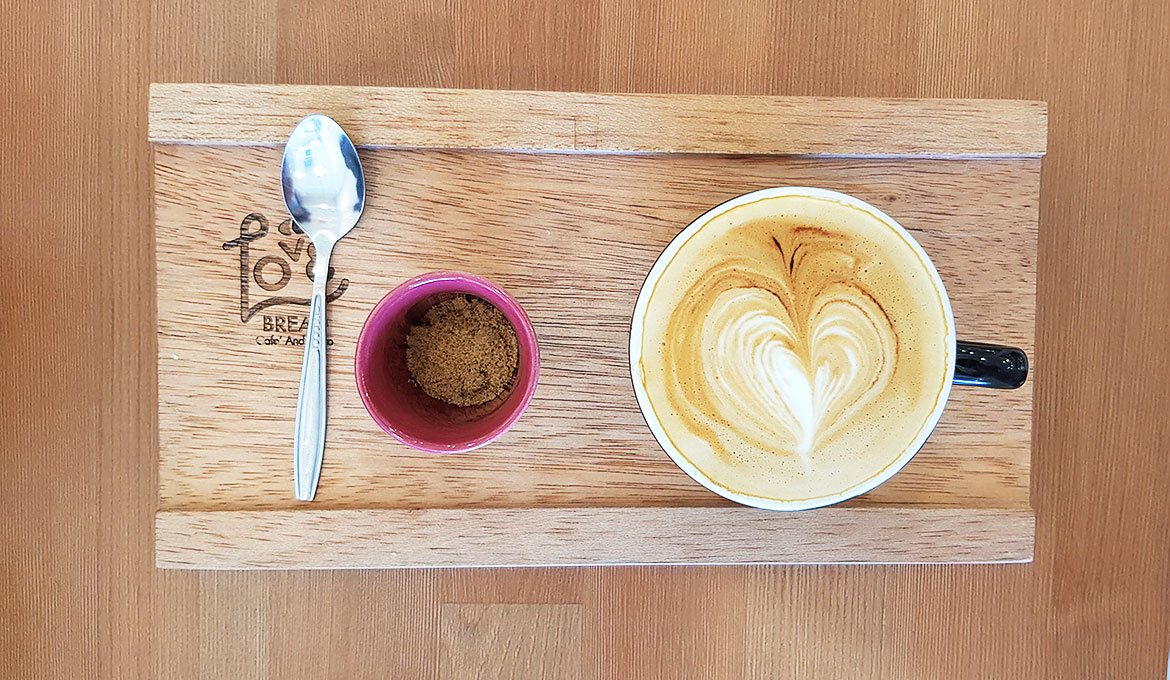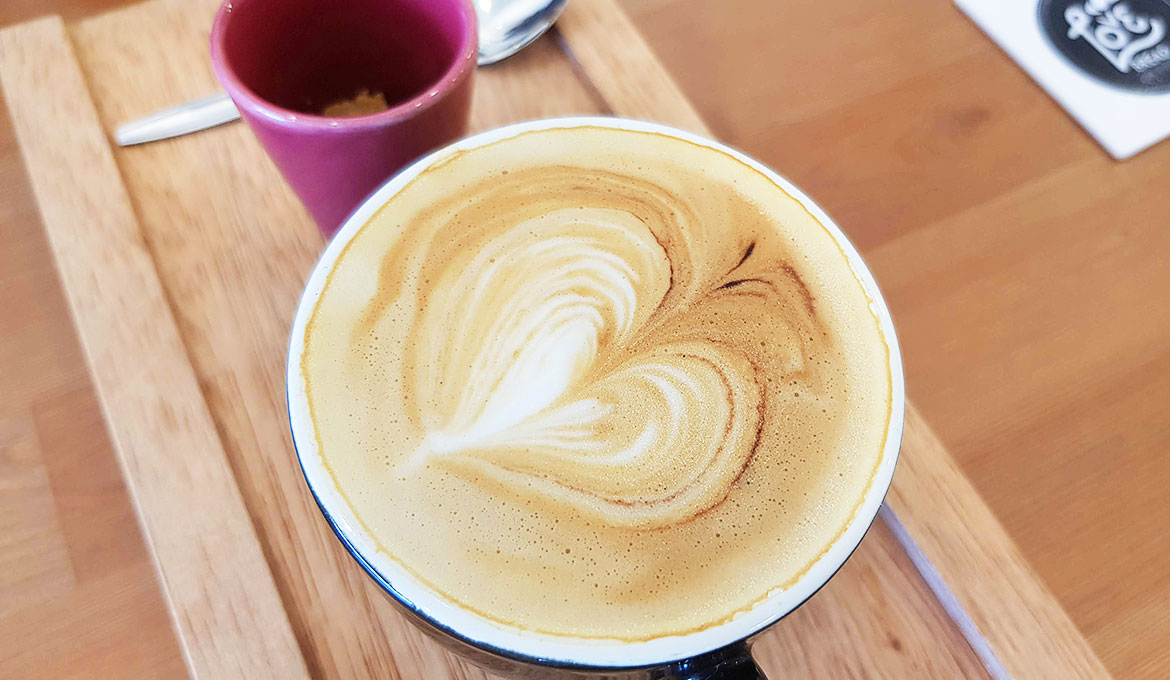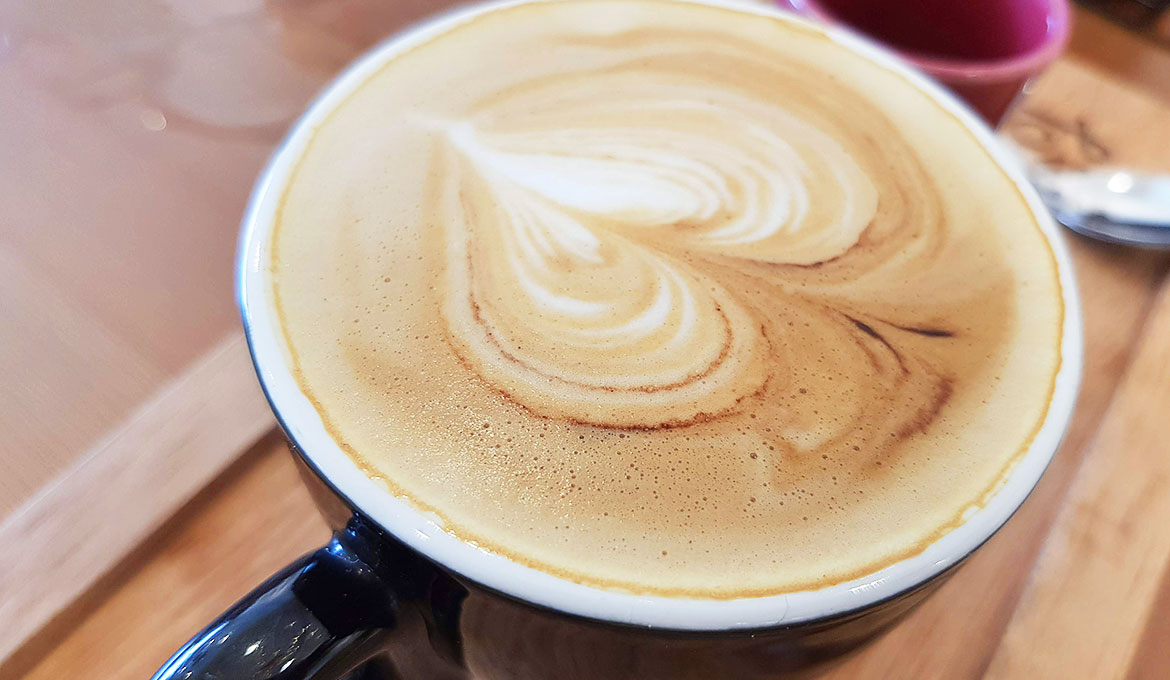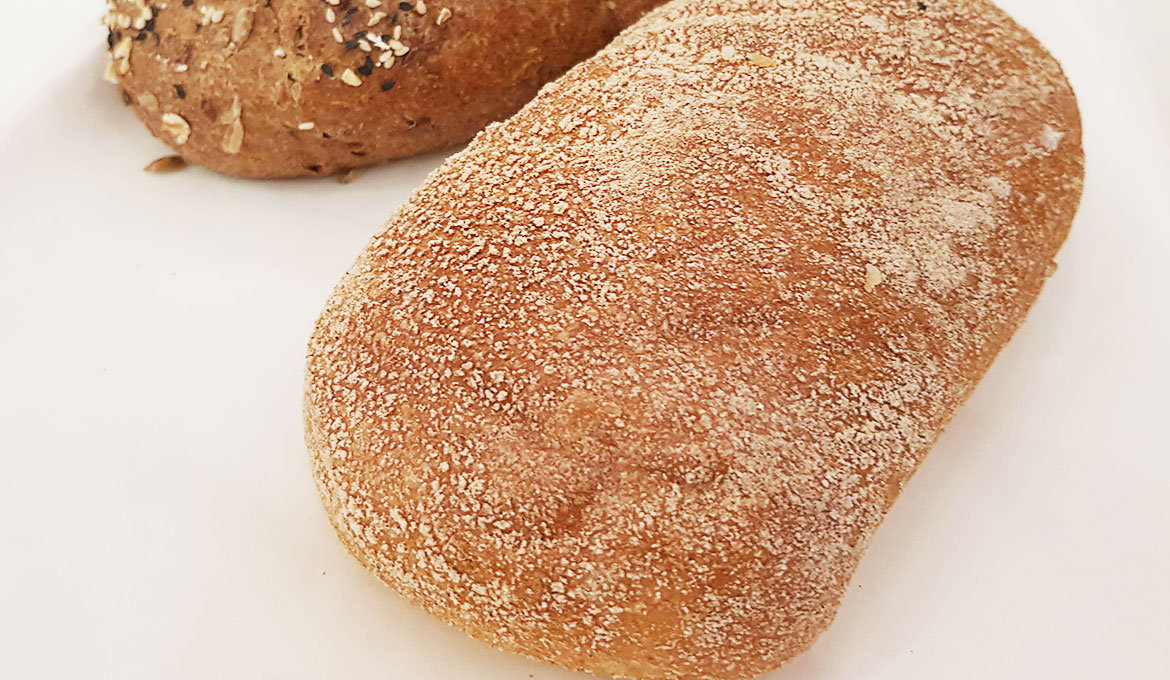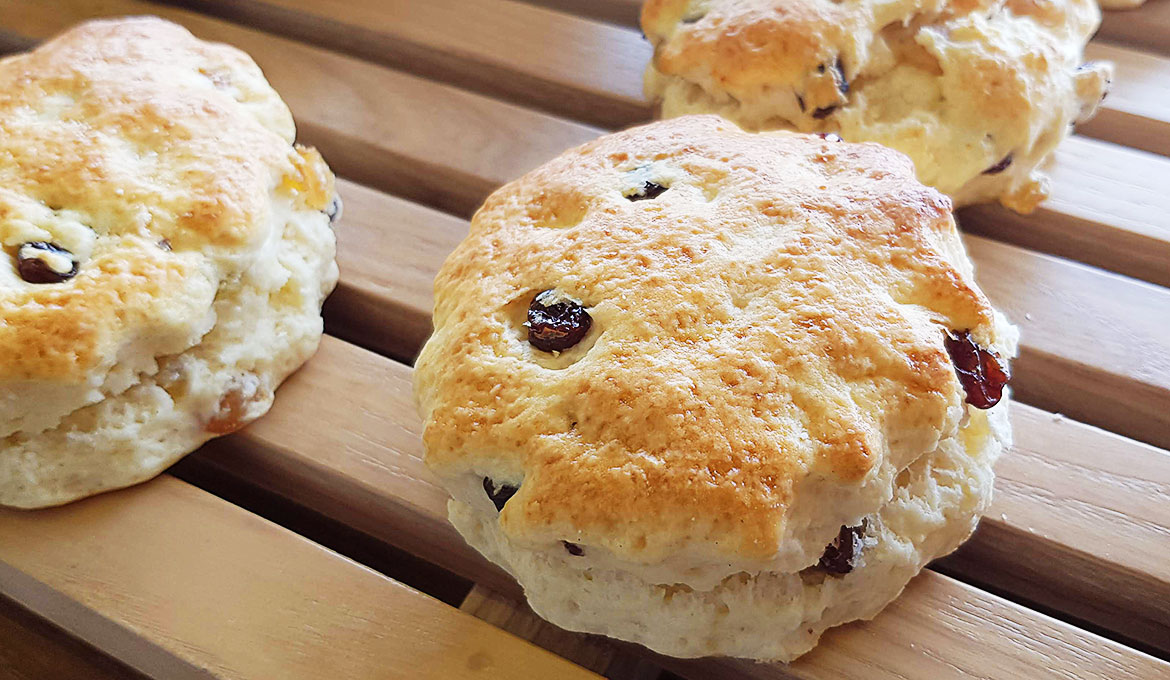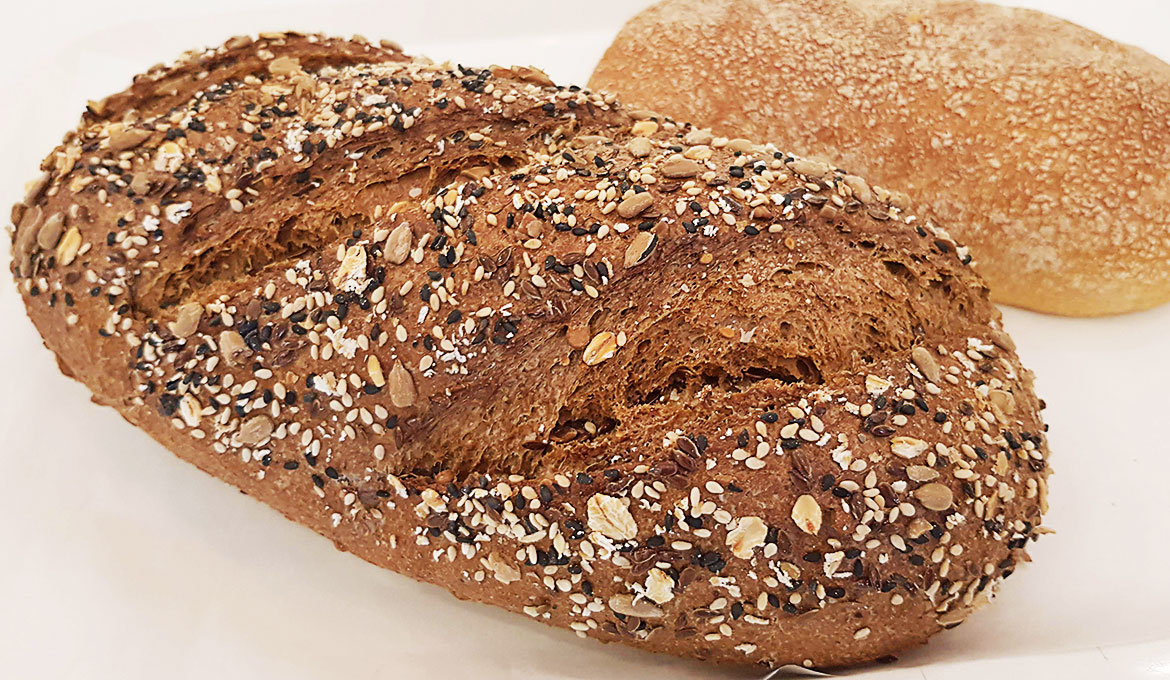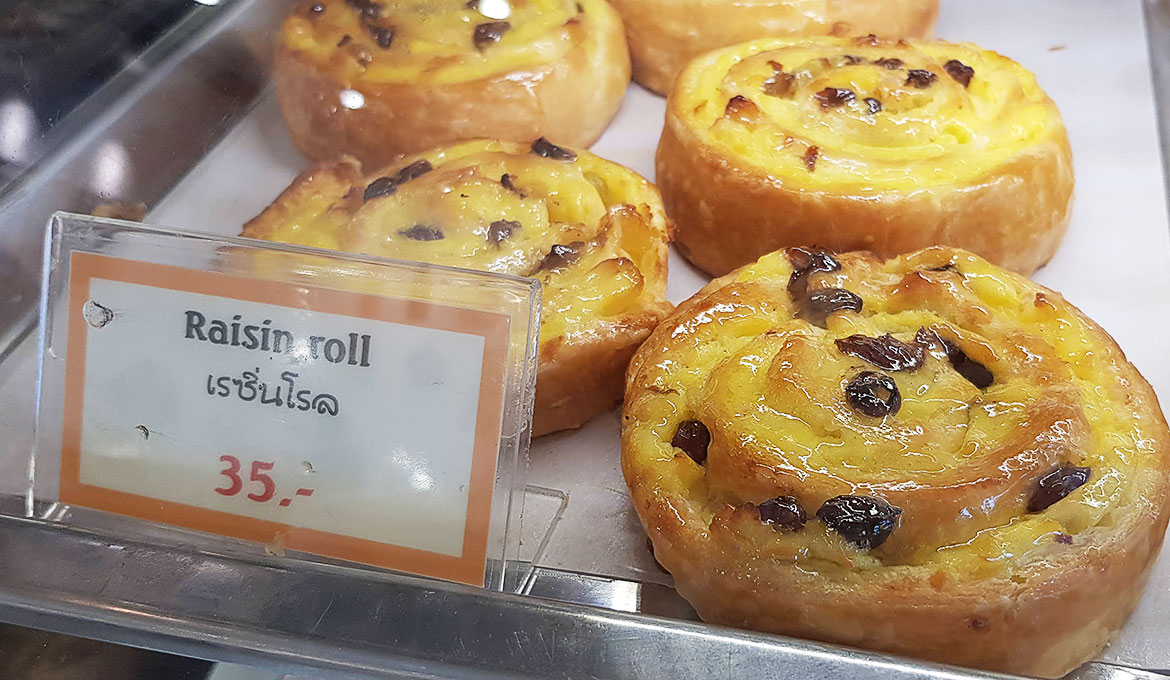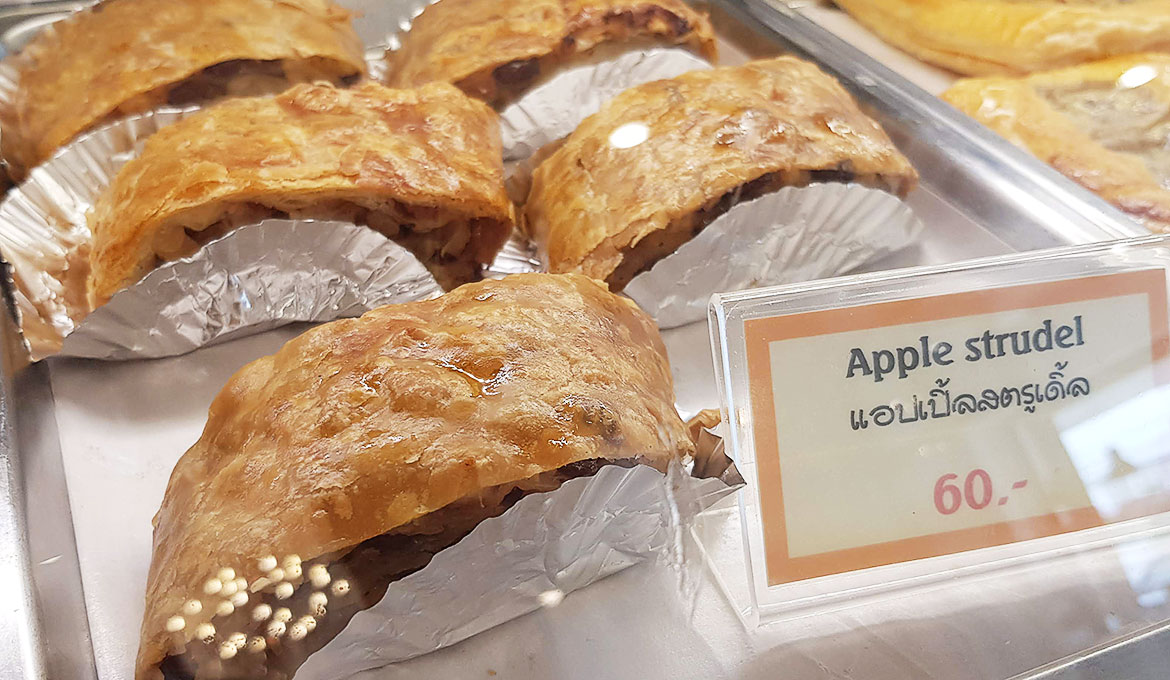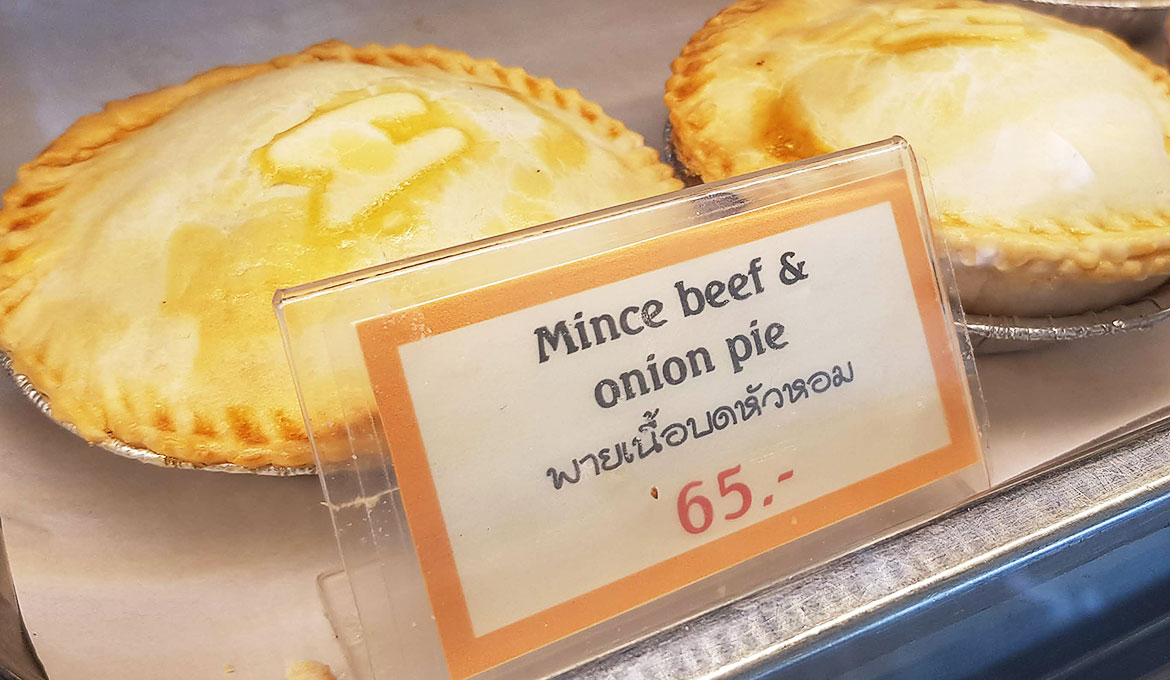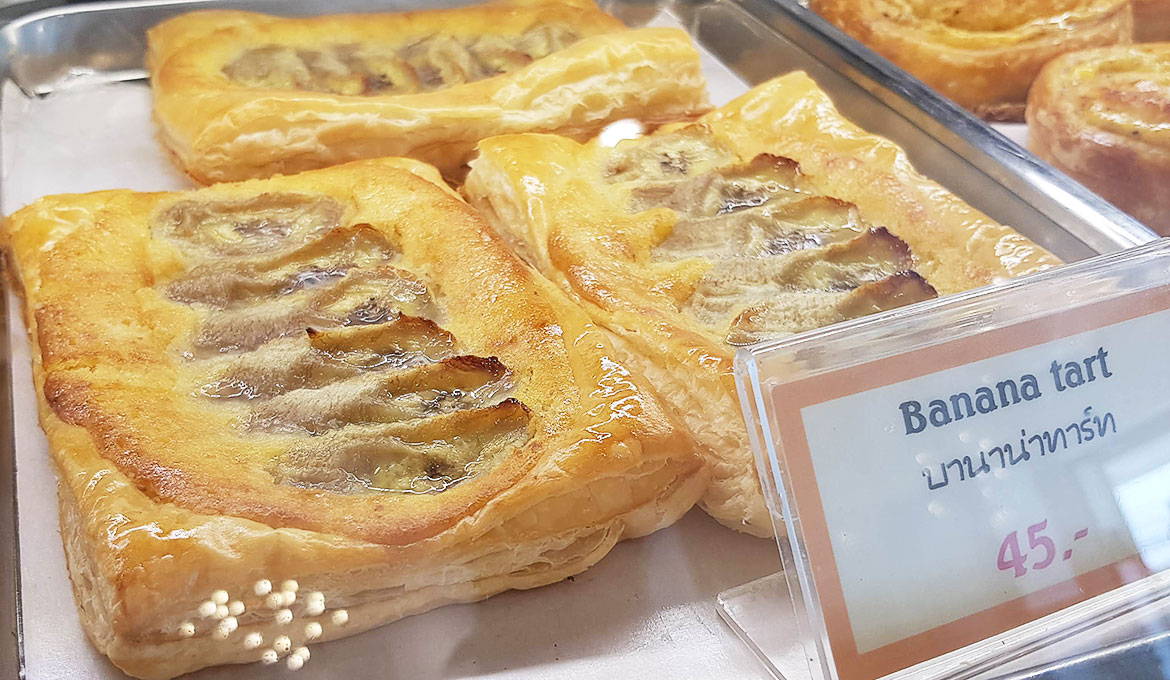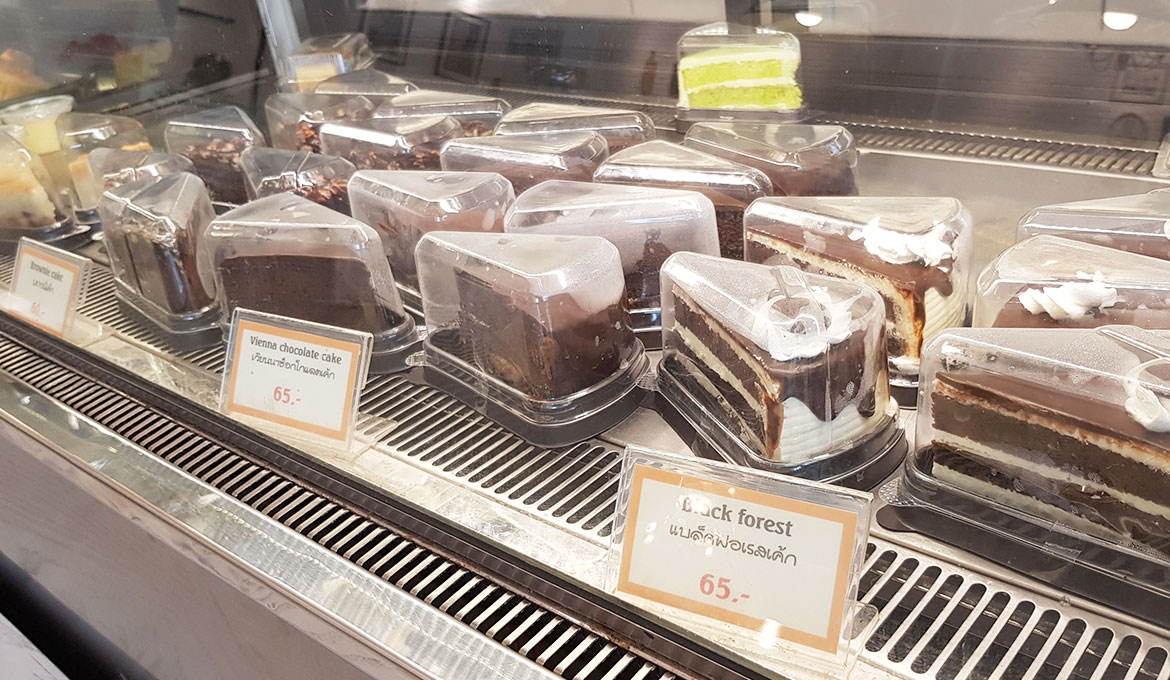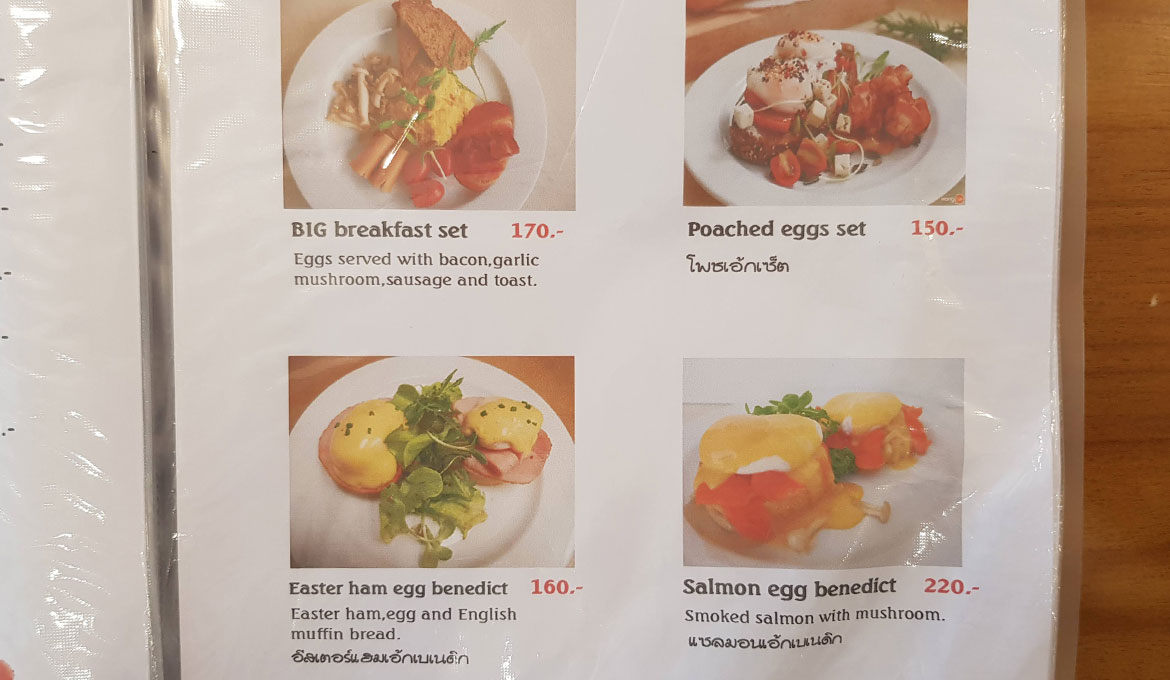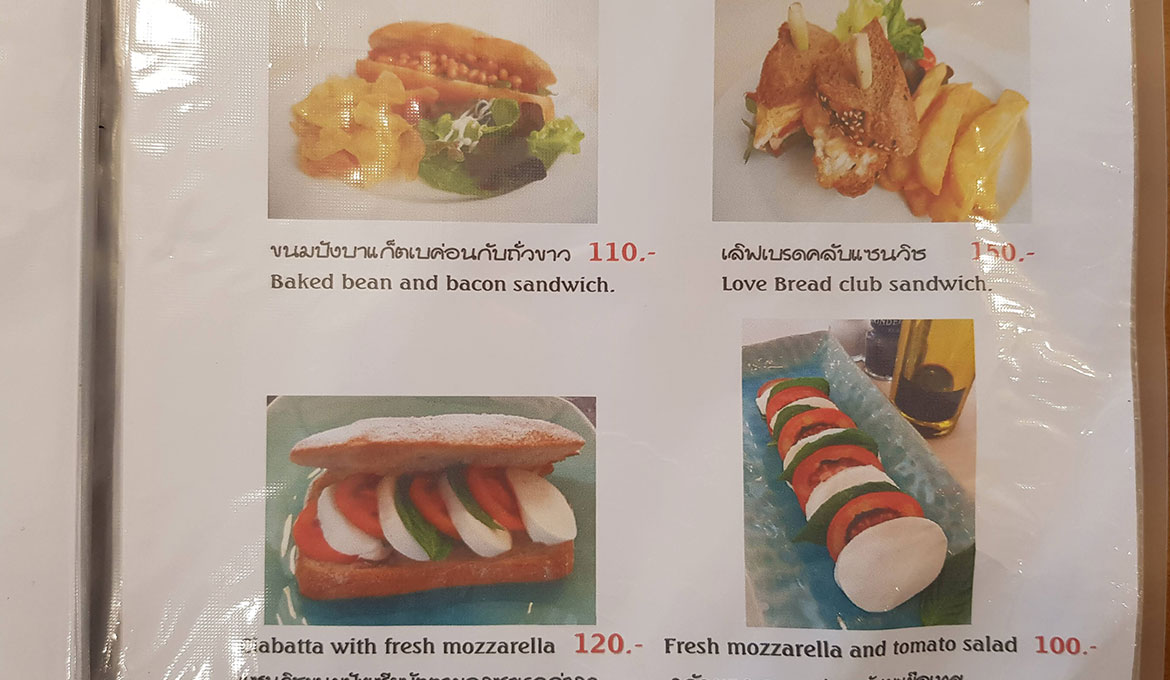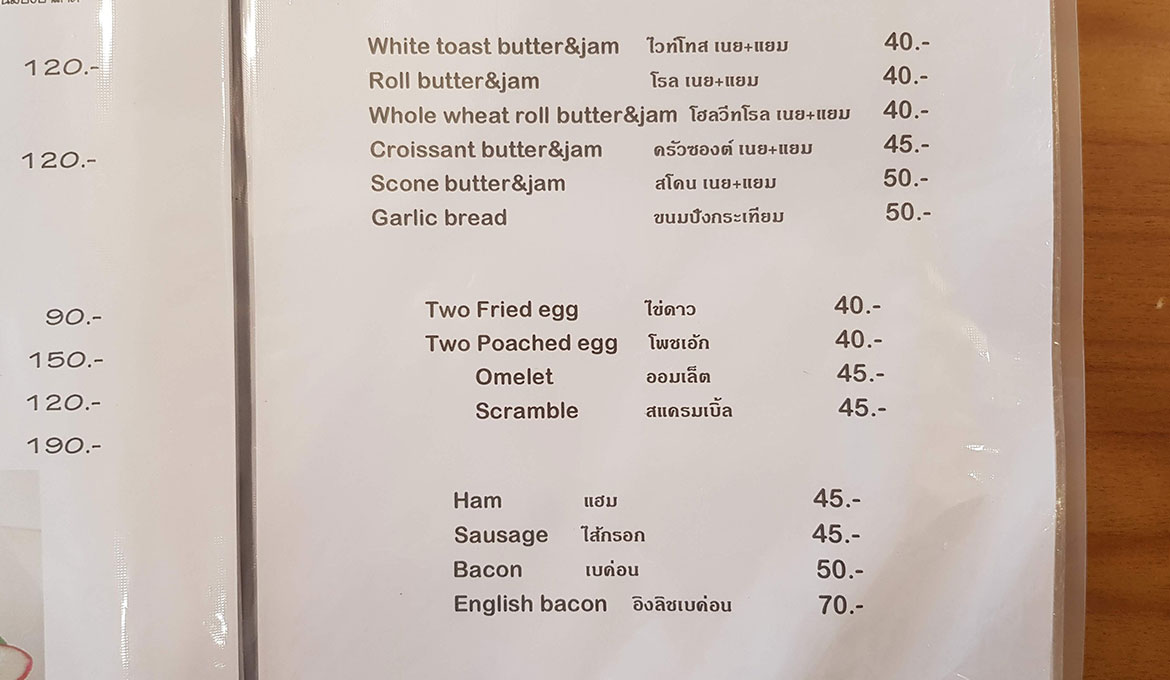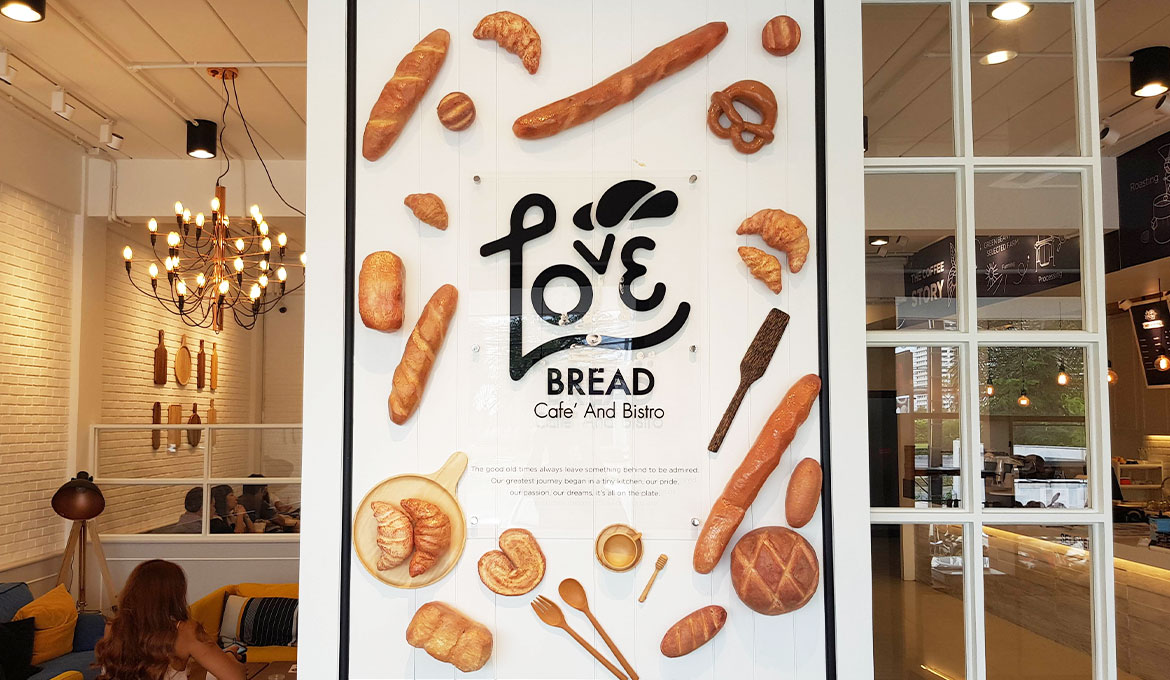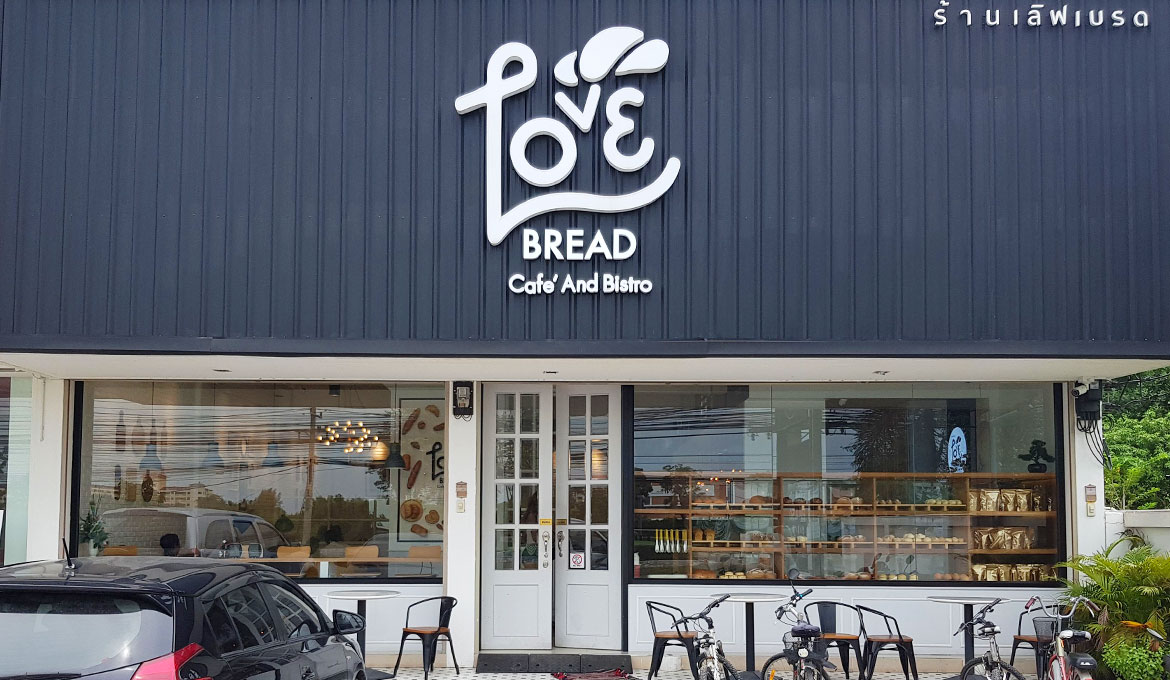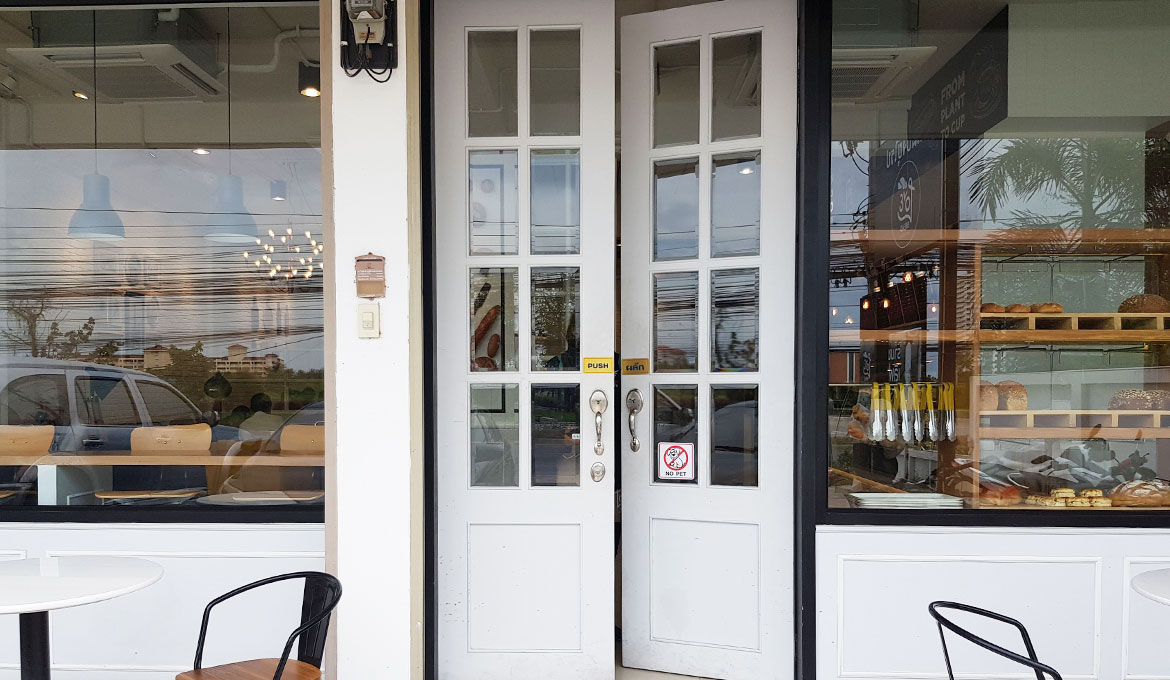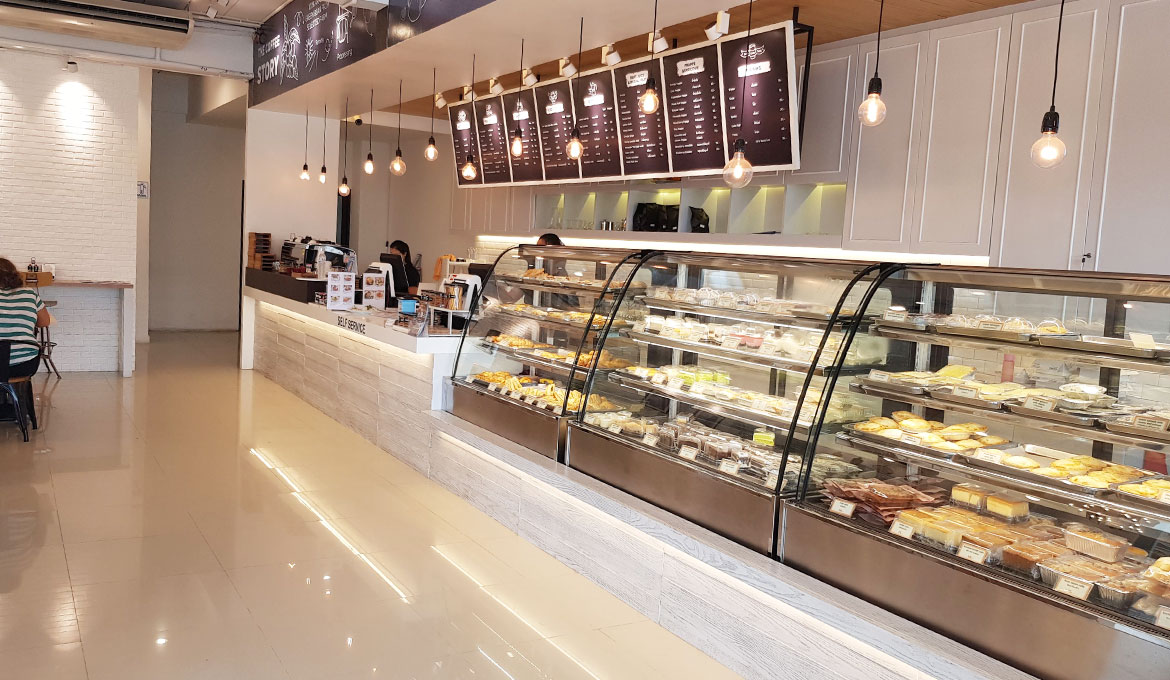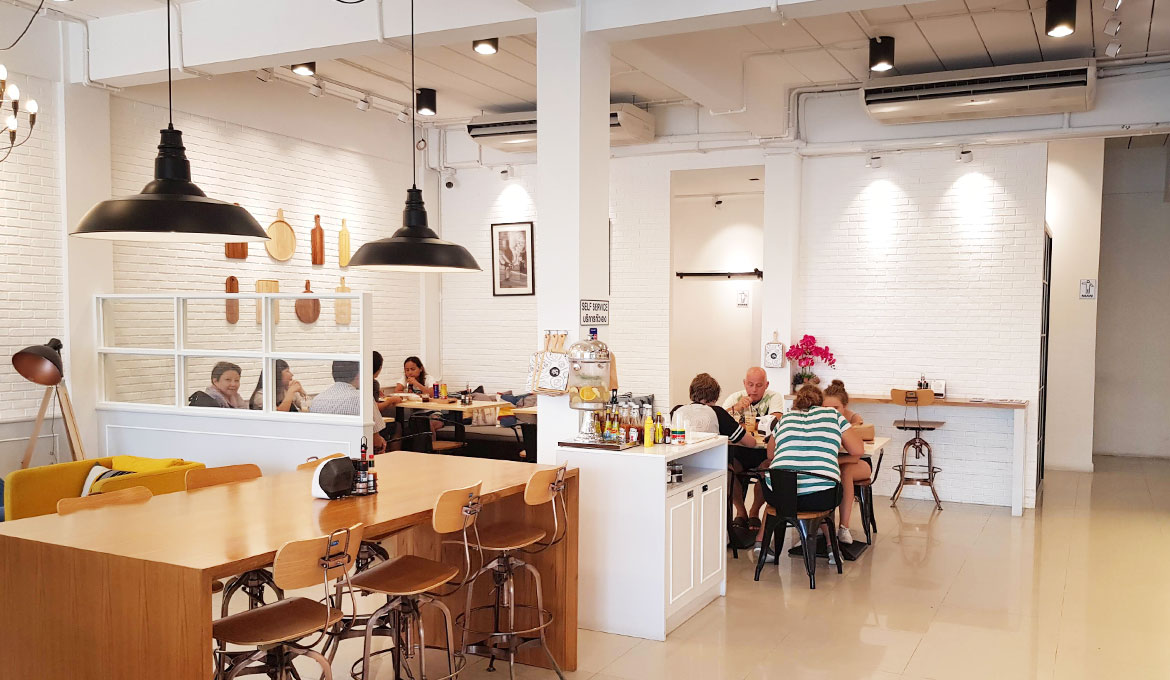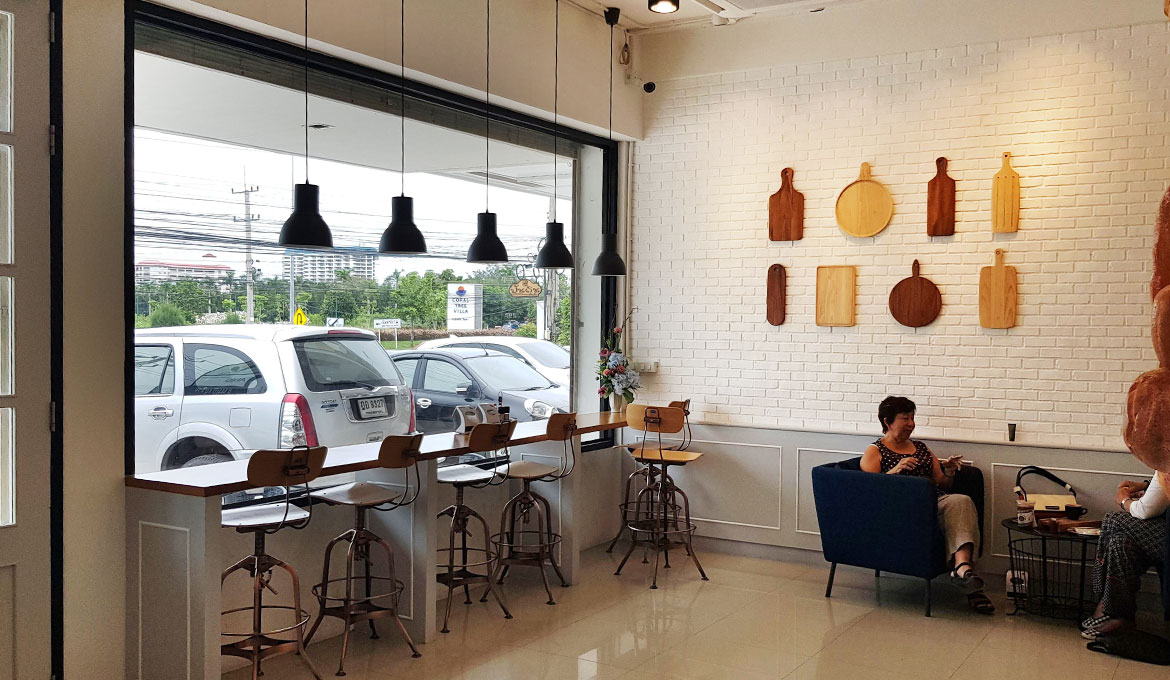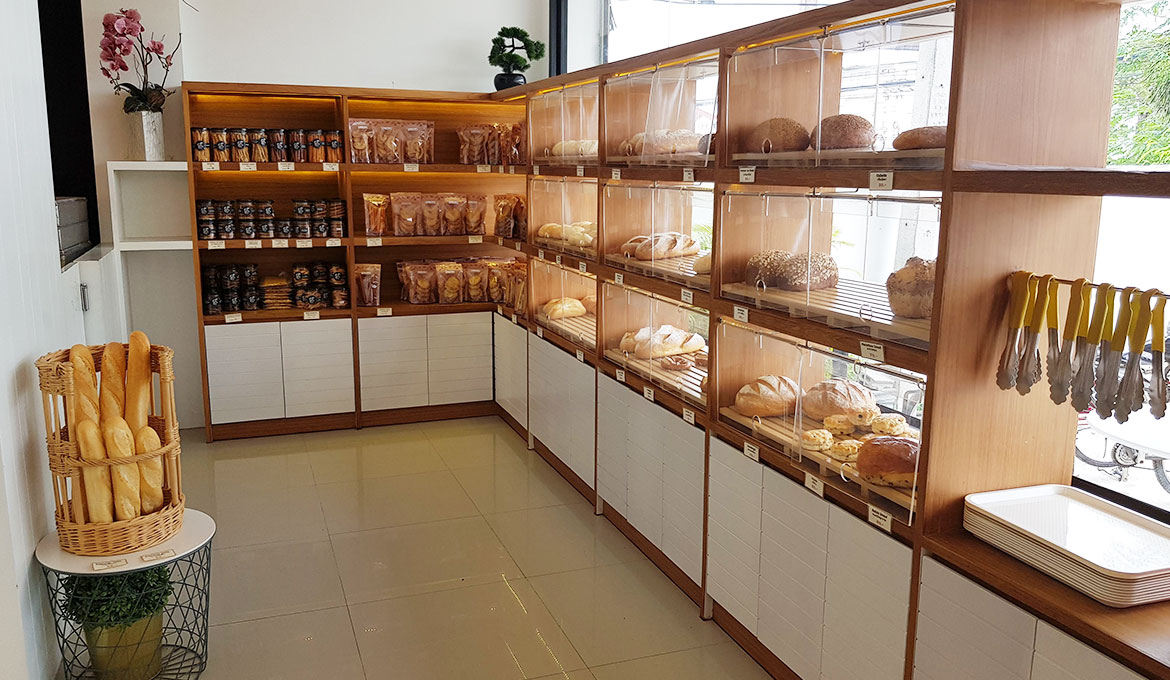 What to Expect
Food Quality

Coffee Quality

Location

Ambiance