This place looked like something out of the movies. It had the best of both worlds – set in a beautiful garden and on the beach front.
For one place to have two of my favourite places to sit and chill (a nice garden and the beach) – how could I not stop for a quick coffee!
What was it like?
When I first walked into the place it reminded me of an amazing garden terrace or courtyard I'd find back in Italy. You pass through the garden area and then come out to the bar and restaurant area which has a large water feature and garden and looks out over the beach. There's an outdoor bar which would be amazing at sunset for a cocktail or three and has a happy hour special of "buy 2 get 1 free" for cocktails – total 500 baht. They also have a couple of good bottled craft beers to choose from as well.
I headed into the indoor area where they were serving a fixed breakfast at 299 baht. For this price you could order a main dish (Eggs Benedict, Omelette, Thai Dishes….there was a good number to choose from) and also take a selection of food from the buffet including fruits, cereal, toast and few other things. As much as I was tempted to stay for breakfast, I figured I'd stay for just a coffee and then come back another time to try a lunch or breakfast.
Before I go on, the indoor area is quite nice – large open windows and comfy cushioned seats with a good 6-7 tables. It actually feels like your sitting in a green house with all the plants and greenery around the outside. It's well air conditioned so if it's a hot day (pretty much every day), then you may want to choose to sit inside.
When my coffee arrived I thought "Here we go – another standard hotel style coffee". The foam looked a little rough and perhaps burnt from first appearance – check out the photos, you'll see what I mean. Anyway, I was quite shocked when I had my first sip because it was quite a good coffee, better than most places and certainly a lot better than what I thought from looking at it. The foam wasn't burnt, in fact it was pretty much perfect, perhaps they just didn't take much care in presenting it (certainly no latte art going on here). The consistency of milk and coffee was perfect too – a nice strong kick and quality tasting coffee as well (will have to ask where they get their beans from next time I go there).
Anyway, I hung around for a good hour and then packed up and headed off for my breakfast.
I was quite hungry today and at around 11:30am I wanted another meal and I was still in the area, so I figured, baaa….I'll go back to Living Room and try out one of their meals. I saw they had Laab Salmon on the menu and considering I hadn't had a Laab Salmon for a good couple of months (and being one of my favourite Thai dishes), I'd go and try it out.
The air had cleared, it was slightly overcast (blocking the sun) and there was a nice breeze coming through Hua Hin so I figured I'd sit outside this time. There's a good 10-15 tables outside and a HEAP of space. On top of that you get this amazing view of Hua Hin beach!
Not all, but a lot of the chairs have cushions spread over them if your looking for a little more comfort than the wooden chair on it's own. The place was pretty deserted (as with most of Hua Hin right now) so the service was pretty quick. Within about 1 minute of sitting down I was provided with a menu (which I didn't need to look at), ordered my Laab Salmon, and within about 5 minutes my meal was served.
Although this is a favourite dish of mine and had tried it quite a few times, I'd never tried a smoked salmon version. Most often the salmon is lightly fried in pan, so this was something a little different. The portion was quite substantial particularly with the amount of salmon – large slices and a lot of them! For a salad, this was quite a filling meal due to the large portion of salmon – I was pretty impressed!
The flavour and quality of the food was outstanding – matches a lot of the top resorts you'll find along the beach and little better priced as well.
I won't forget this place and looking forward to coming back for happy hour cocktails soon!
What will you remember?
The whole setting of the place – courtyard, garden, beach…it had it all! Amazing view!
Will you go back?
Definitely! Like I said, looking forward to coming back for their happy hour and also having a craft beer at sunset!
Where is it?
Living Room Bistro & Wine Bar | Soi 51 | Hua Hin | Hua Hin District| Prachuap Khiri Khan 77110
Phone: +32 530 485
How do I get there?
If you're in the city, you can probably walk it. You just head south down Naebkehardt Road until you get to soi 51 – then take a right and you'll see the beach. It sits on the beach on the right hand side – opposite Coco 51 (another popular restaurant/bar).
What's the price like?
I wouldn't say cheap – but it's certainly not expensive if you're considering the location and quality of food. I found it well priced – but your meals will pretty much start at around 200 baht and go up from there.
Where can I connect with them online?
Check out their website and social pages here.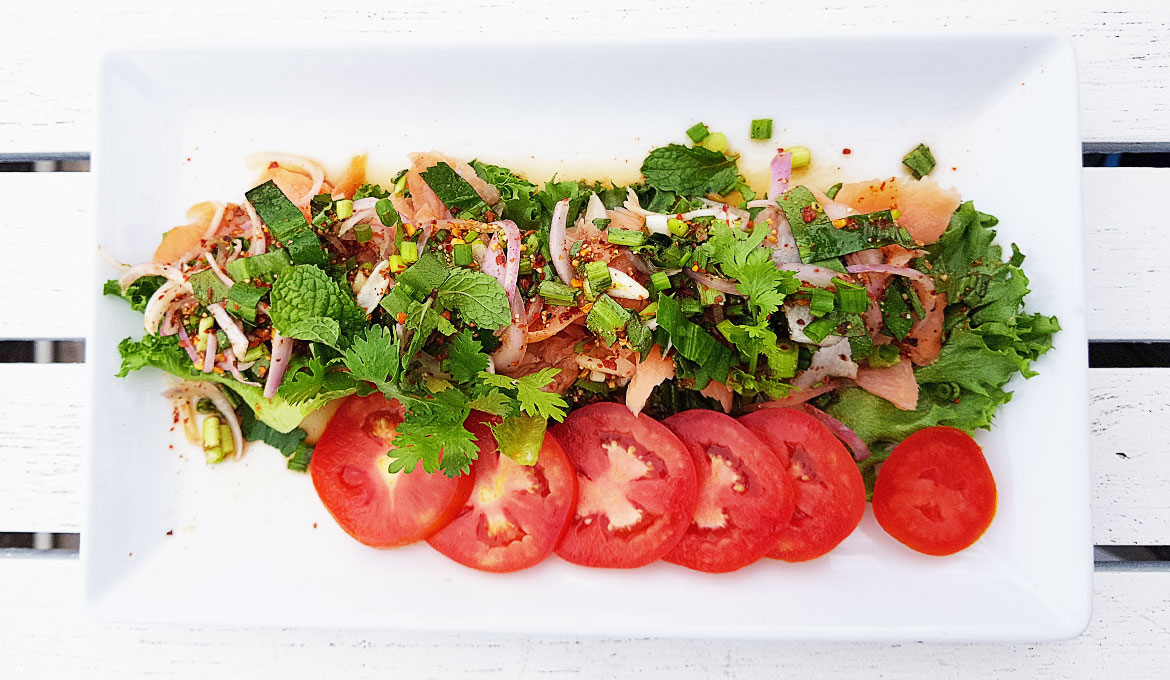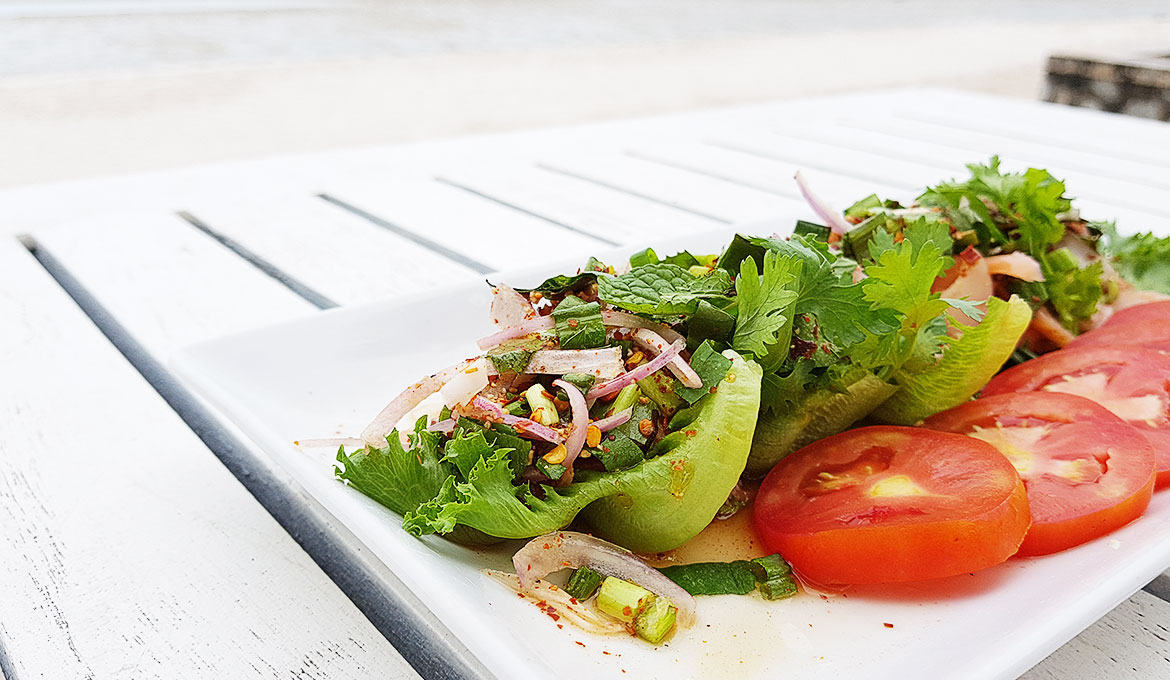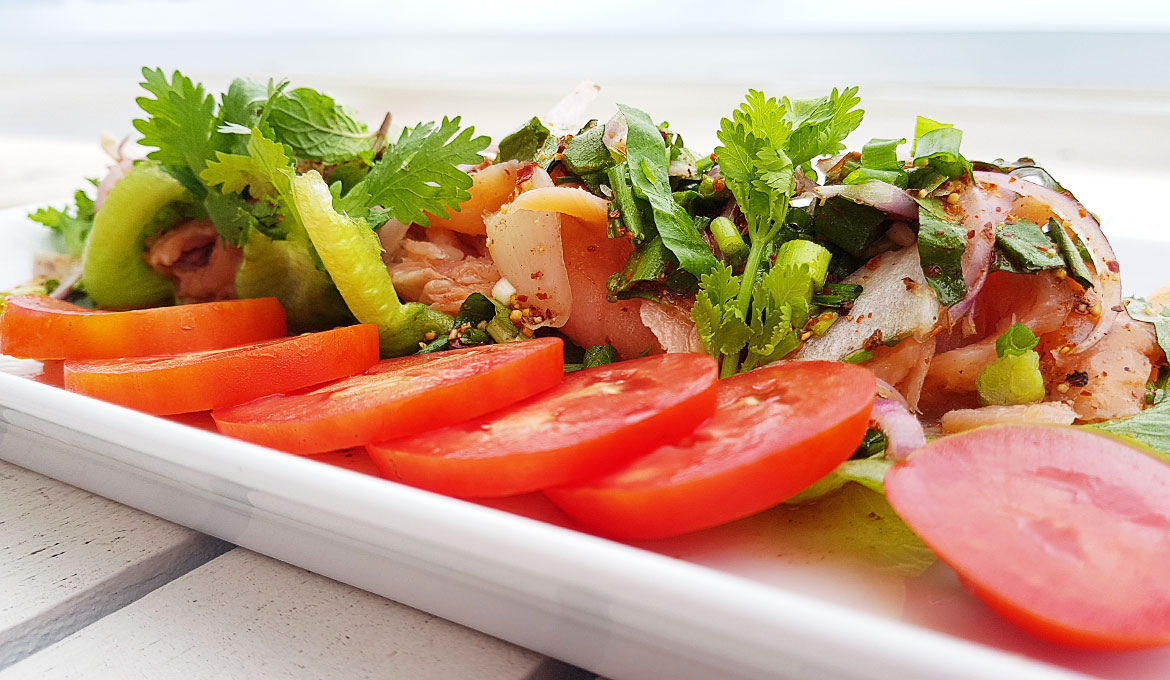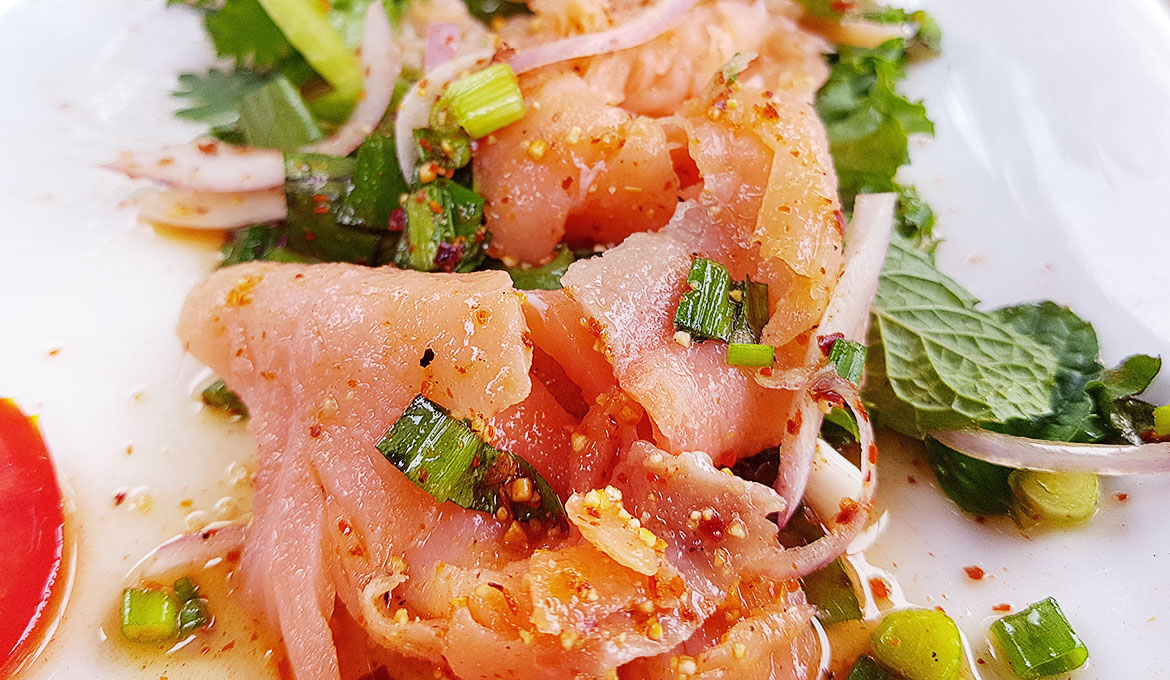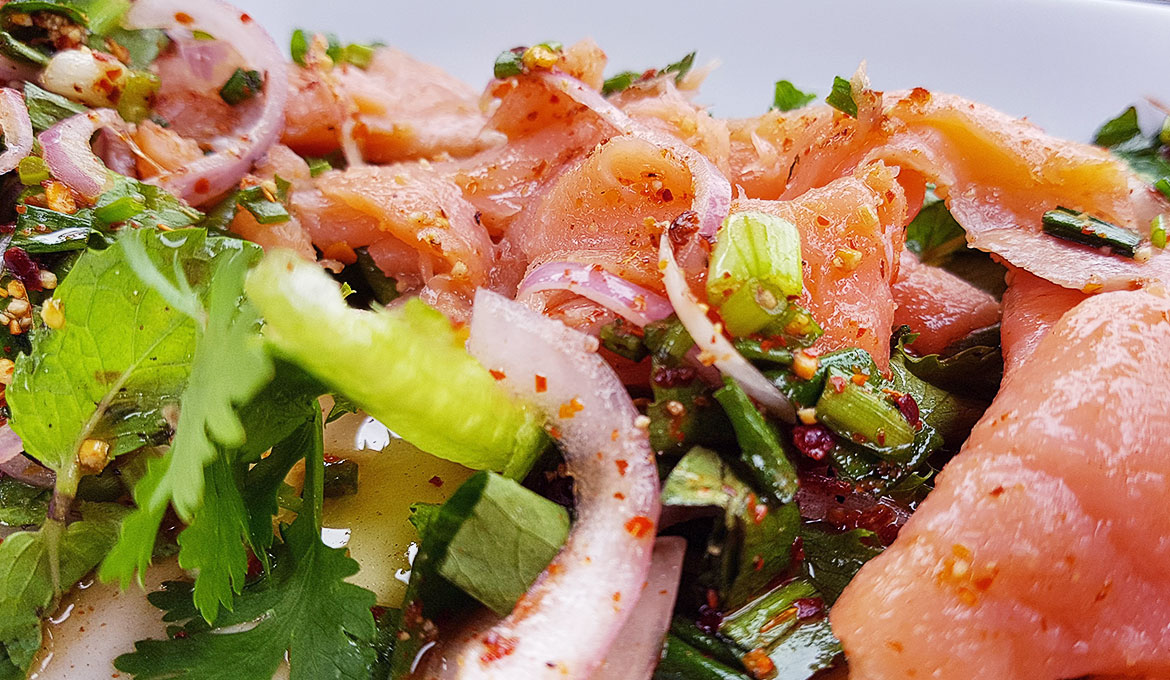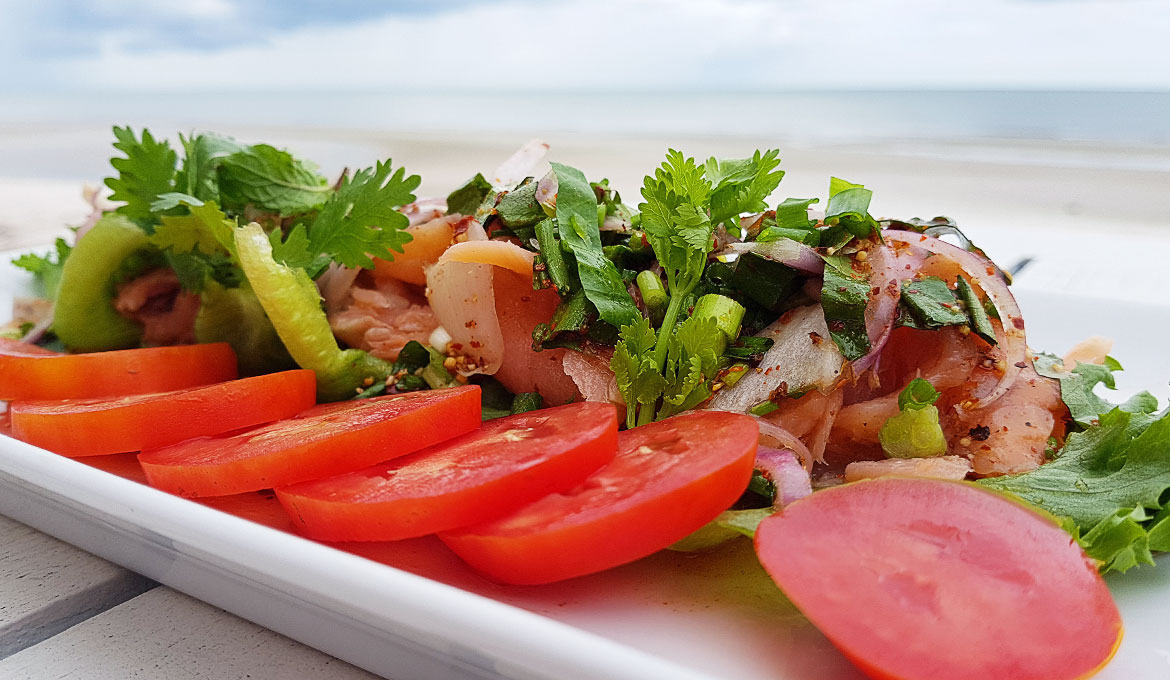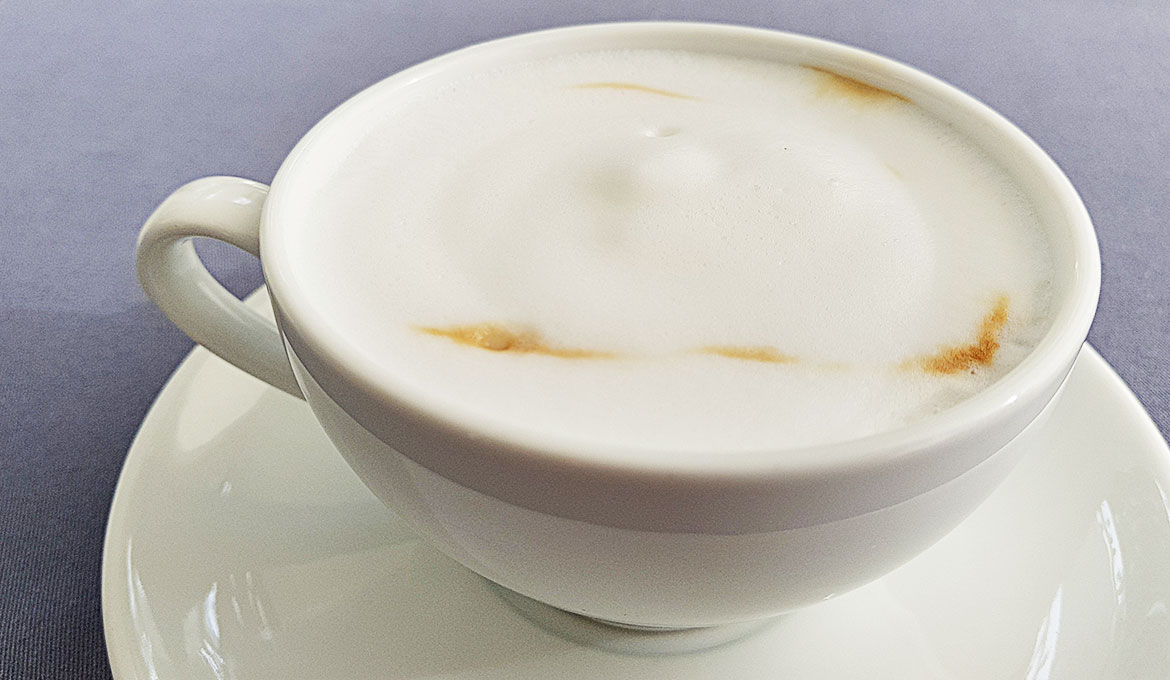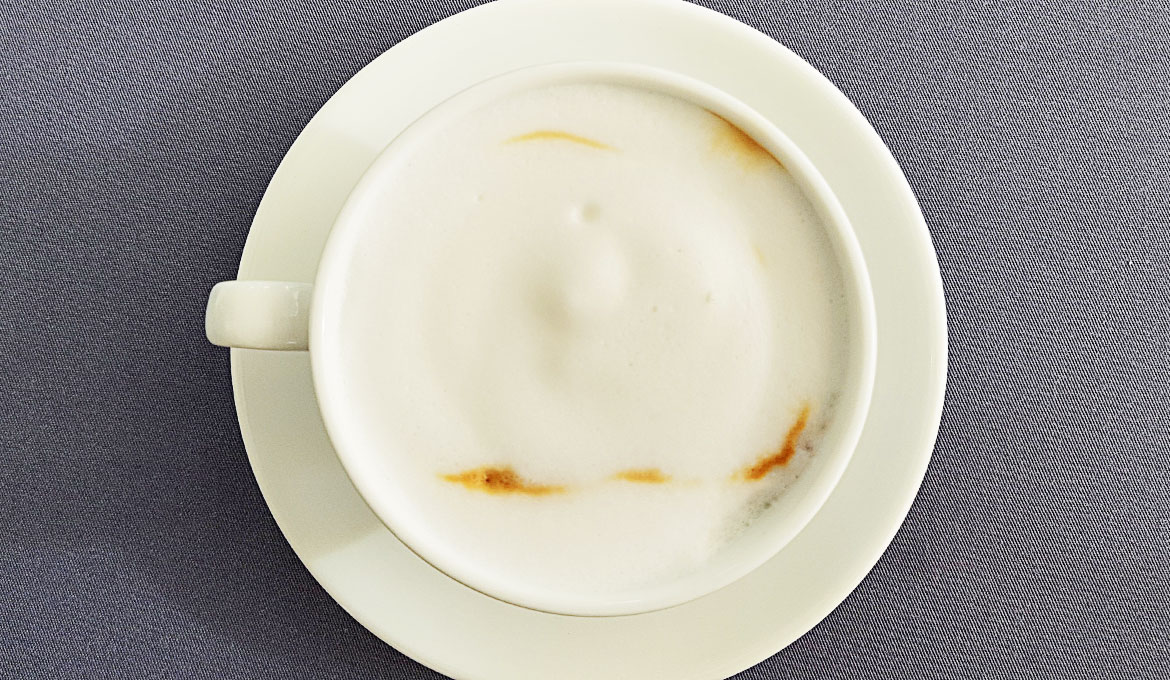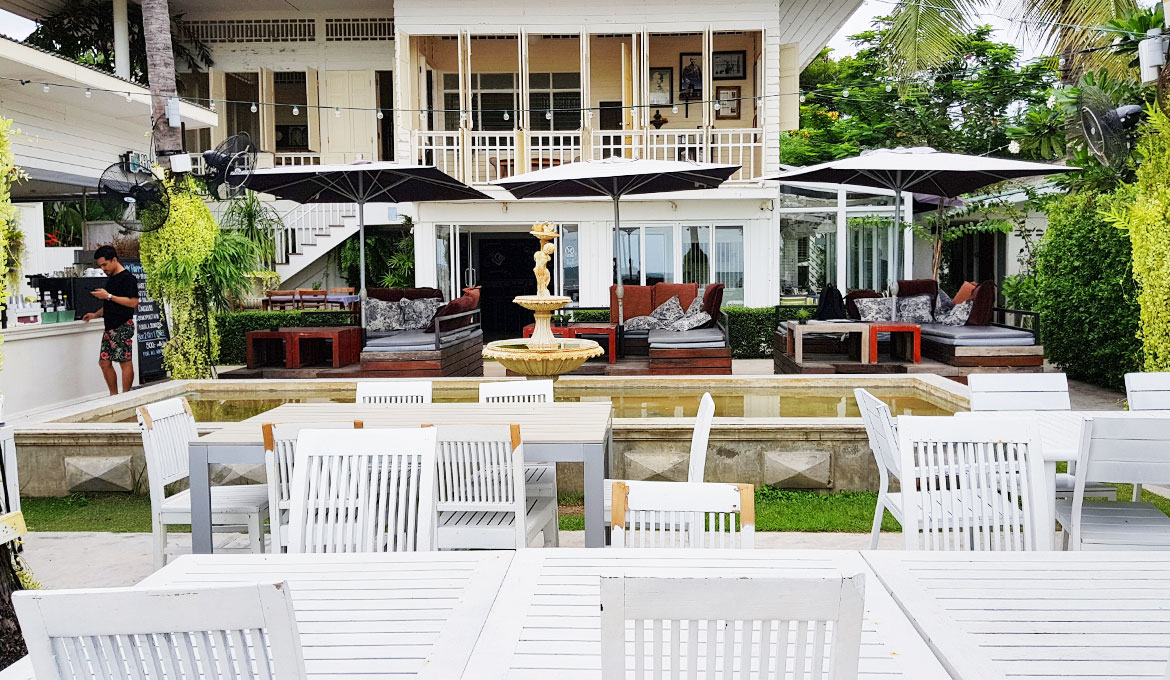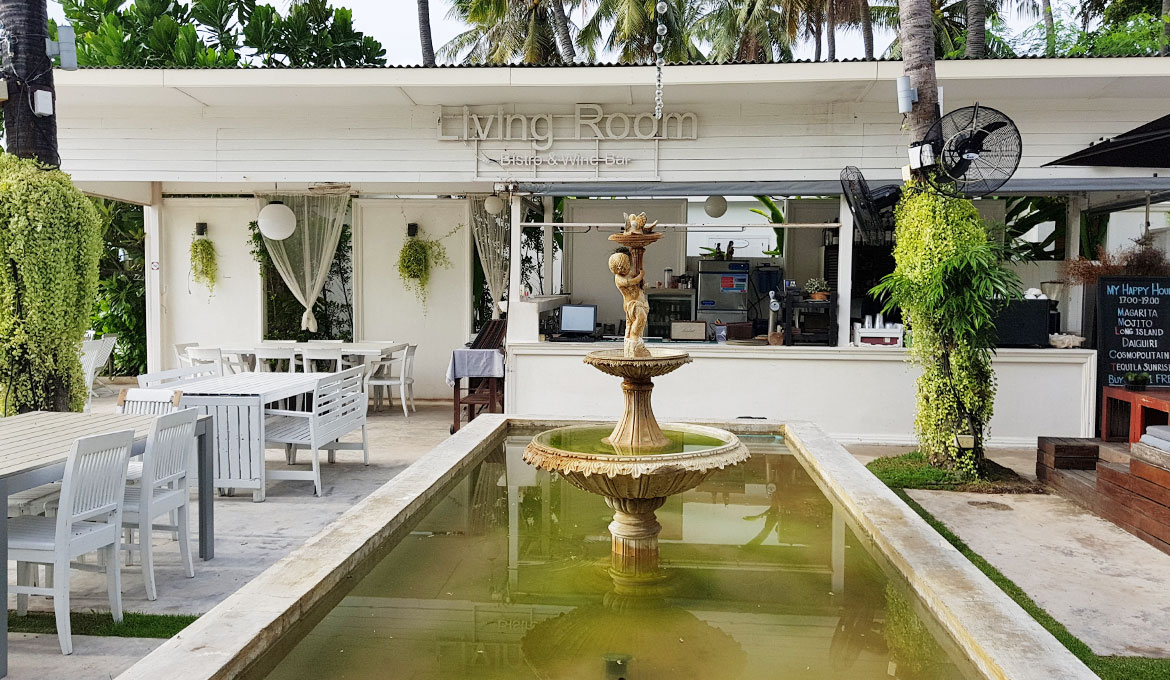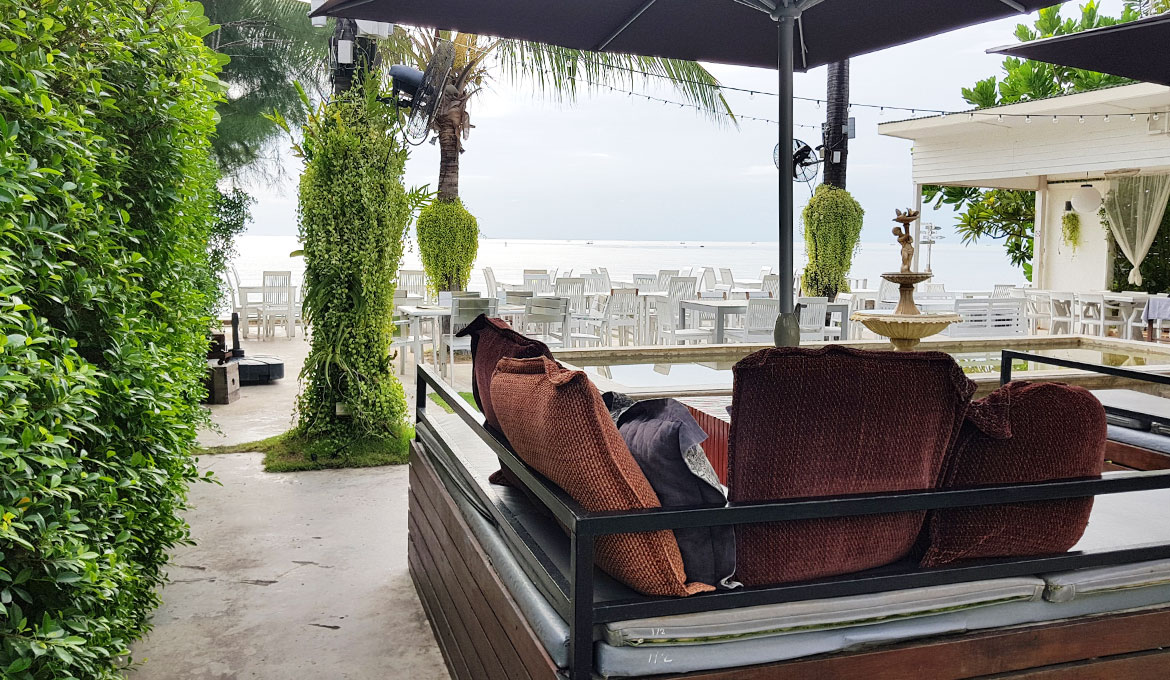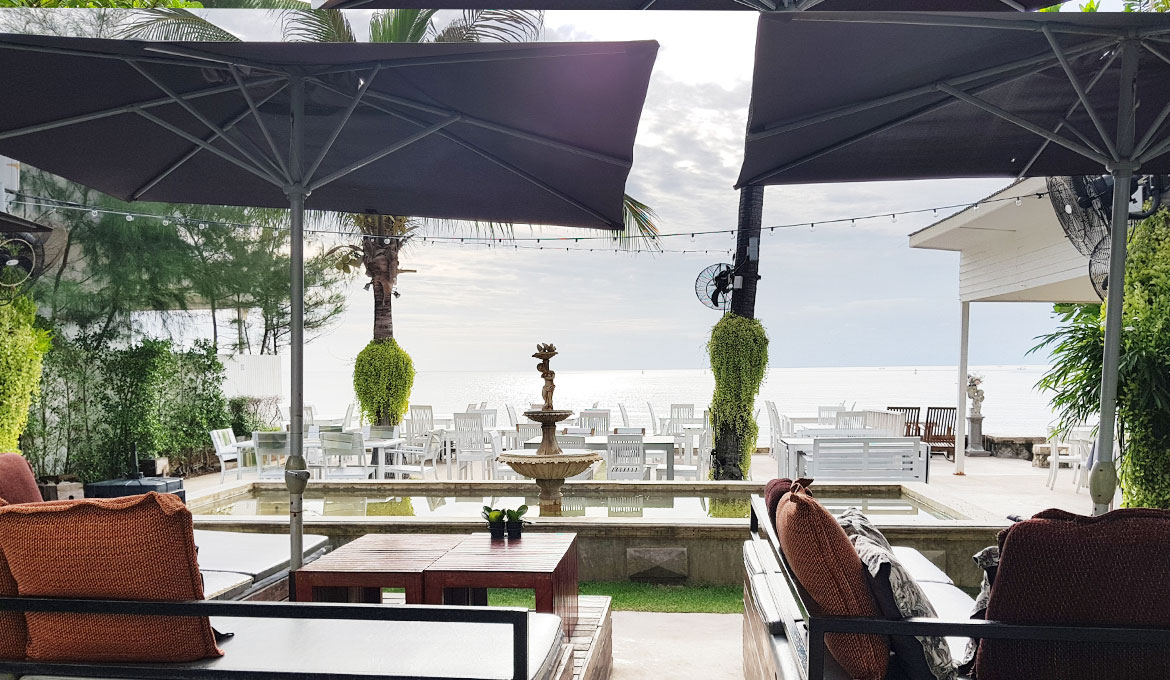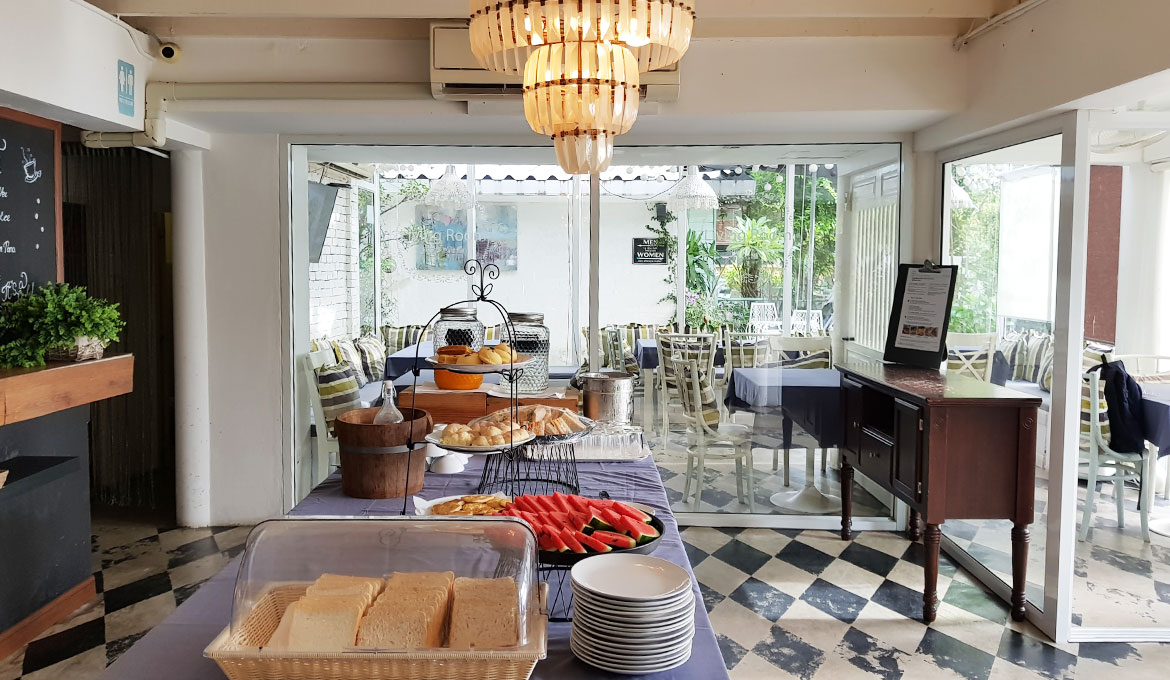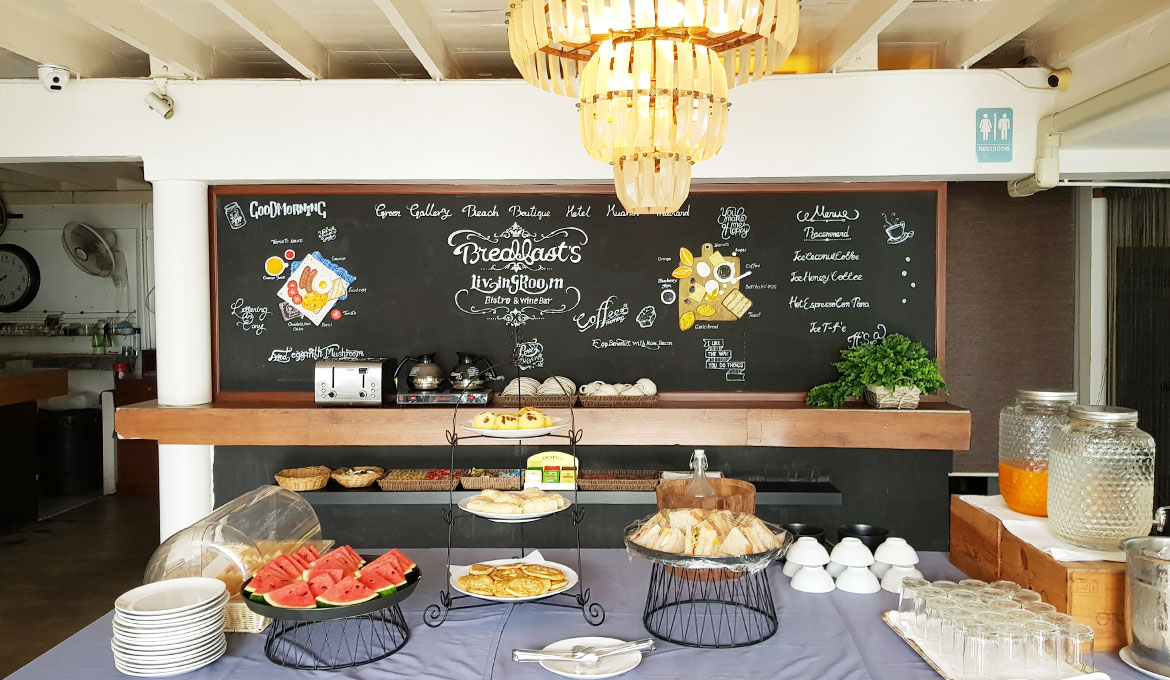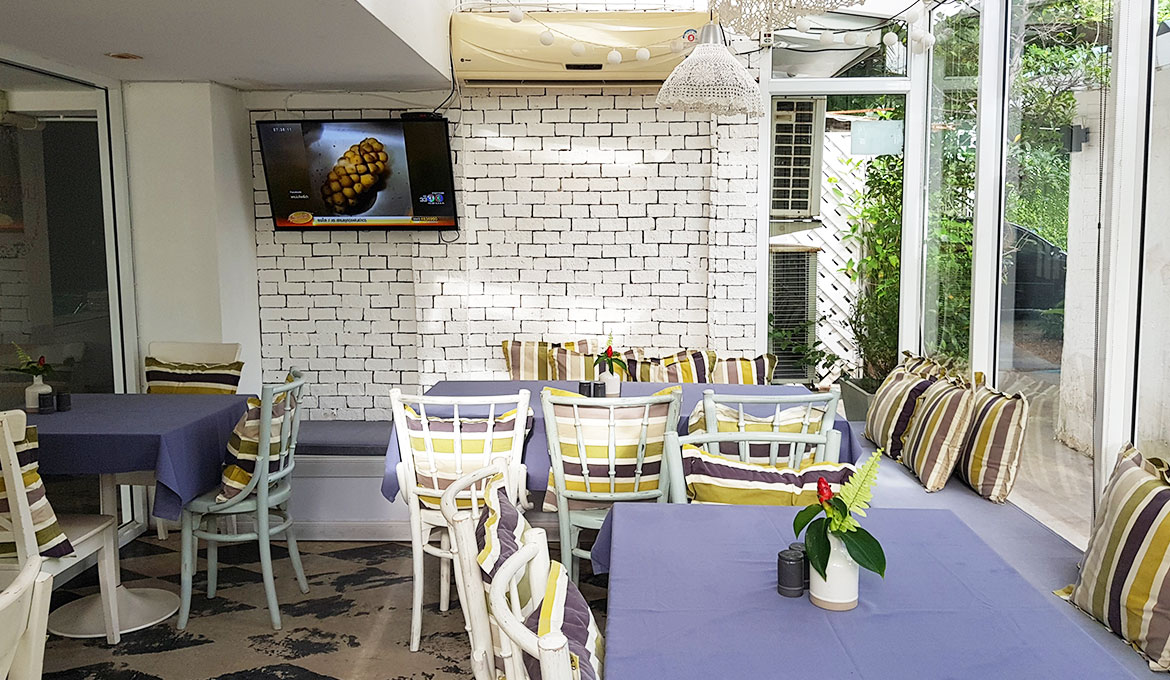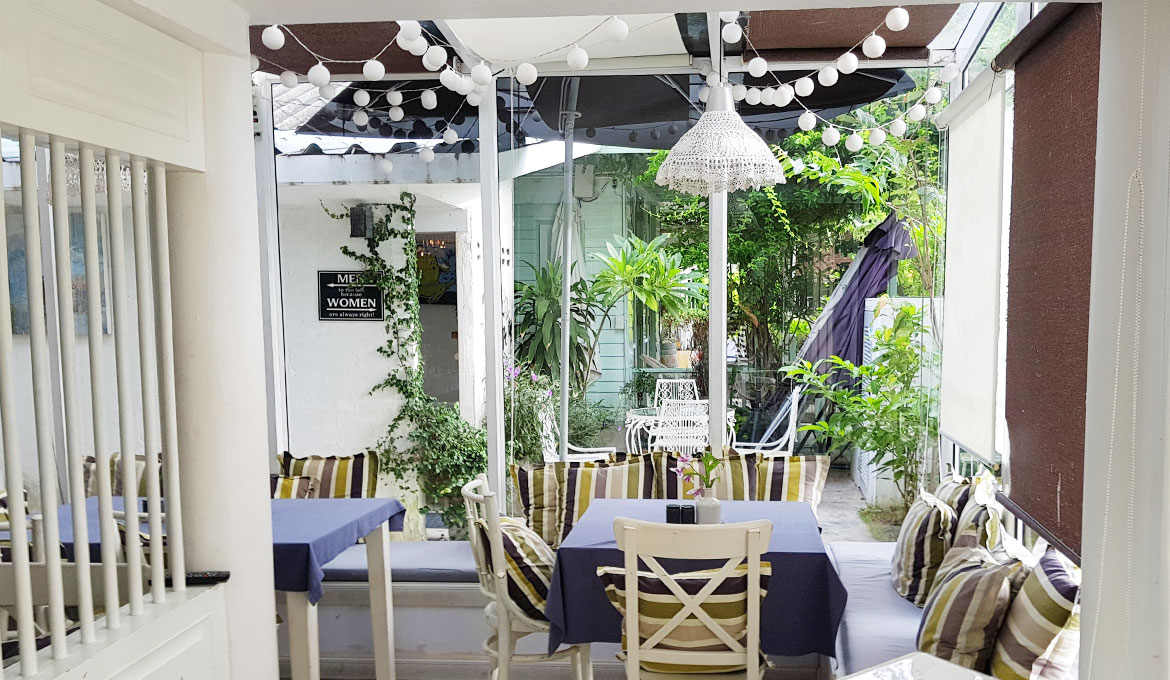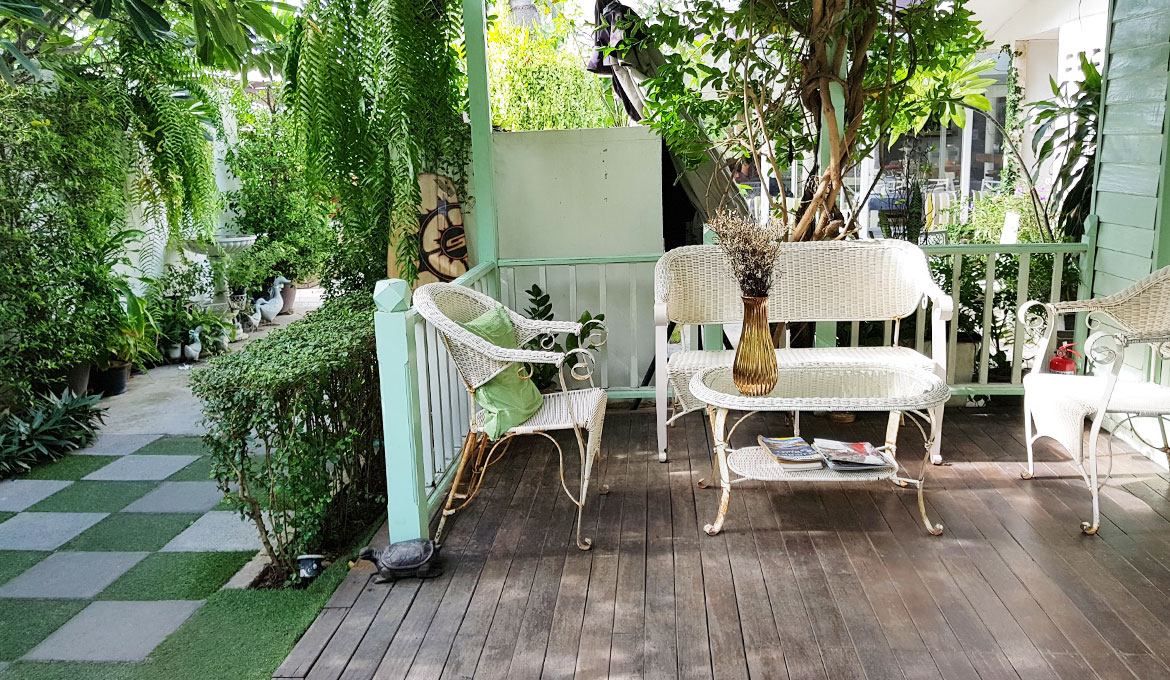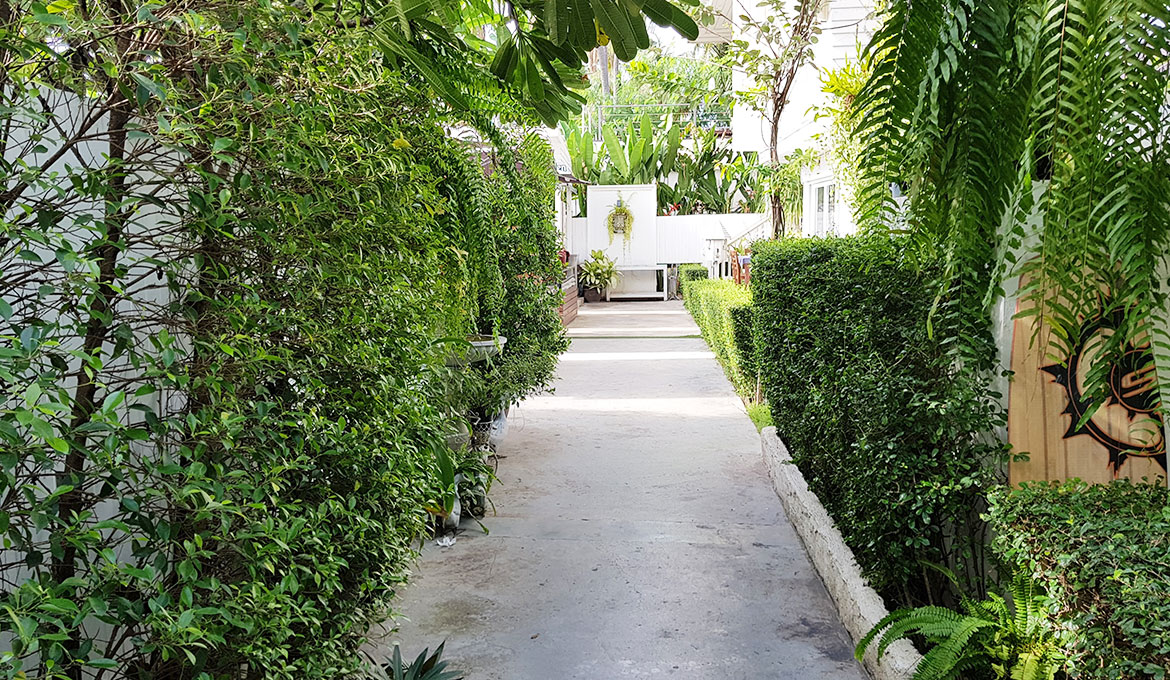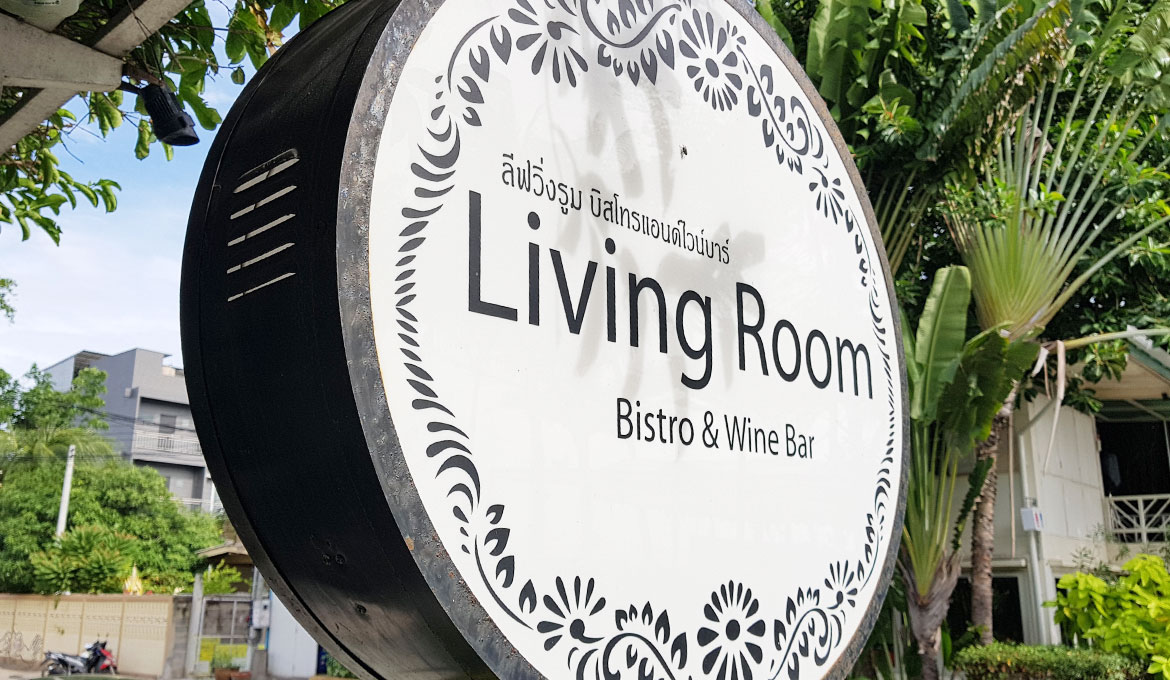 What to Expect
Location

Price

Food Quality

Coffee Quality