What a hidden treasure!!! One of the best steaks I've had in Hua Hin! – An Italian/Thai restaurant that sits on a beautiful part of Hua Hin beach serving up a huge range of Italian and Thai dishes.
Laciana by the Sea is set in a courtyard/garden with a large outdoor sitting area. Take your pick from sofa style seats overlooking the beach to a more indoor type arrangement of large table and chairs sitting further back from the beach under a large open air type bungalow. You'll be taken back by the view as soon as you enter this place (I was anyway – and I've seen a lot of beach side restaurants) – it's actually quite private and not busy or jammed between other restaurants – it's like it has it's own private beach and would make for a nice romantic evening with a partner or good socializing and chatting away with close friends or family as it's nice and secluded and quiet from the rest of the city.
What was it like?
Normally when these two (Italian and Thai) are mixed together I've experienced "OK – Pretty Good" Italian food, but this experience was one of the closest matching experiences to an authentic Italian dining evening since living in Italy. With a beautiful outdoor garden/courtyard, Italian style statues and water features, amazing view of the beach and smells of Italian wood fired pizza (as you pass the outdoor wood-fired oven) – It really felt like I was coming to dine in a quaint little restaurant in Positano (Amalfi Coast – Italy).
We arrived just before sunset – around 5:30pm and were greated with some freshly chilled white wine and a little Aperitivo drink (not a Spritz – but a nice Lychee flavoured sparkling drink) – again, just like you would do Italy – take it slow, start with an aperitivo, chat with your friends or family… and then start the feast…and a feast it was!
The first meal that we were served was a Bruschetta dish – two slices of lightly toasted bread with a traditional Bruschetta topping of tomato, garlic, olive oil and garlic. The second topping/spread was an Avocado type mix with garlic and other herbs – amazing!
The next dish on the list was a scallop served in a deep like spoon with a white wine sauce and shavings of fried garlic on top. The sauce was incredible – I couldn't put my finger on all the ingredients used to make it other than the white wine – but it was really unique, I couldn't say it reminded me of a sauce I'd tried before – it was like a signature sauce and well concocted one at that! Bravissimo!!!
With two amazing dishes down and taste buds going crazy – I couldn't wait to see what else was coming out!
The third and certainly not the final dish was smoked salmon with a light dressing of mixed herbs and citrus flavours served on two slices of apple. WOW! Now this was new to me – Salmon and Apple. Again this threw me right back to Italy, where I was sitting in courtyard style restaurant watching (for the first time) – meat being served with fruit (Prosciutto and Melon). I never thought those two could be mixed together…so I leaned over to my Italian friend and said "Are you serious – people actually eat that?!?!?!" – he said "It's a really nice dish, you need try it" – and her swore it was absolutely delicious – and so I did – I tried it – and so he was right! Melon and Prosciutto is still one of my favourite light dishes today – and this dish (Apple and Salmon) reminded me exactly of this experience, something new, something unique, something I needed to try to open my whole food tasting experience! I was excited!
Having learnt of from the Melon and Prosciutto experience in Italy, I wasn't going to judge the mix of fruit and fish together until I tried it, in fact I thought "This is probably going to be absolutely delicious" – and it was! A recipe I will definitely keep in mind for serving up as a light starter or salad for guests!
So now for the fourth dish – this was like an Italian version on Tom Yum (Thai soup – generally served with seafood). This was a small bowl of Shrimp/Prawns, mussels, Clams and Calamari sitting a soup of garlic and Italian basil (and other herbs/spices which I couldn't quite pick – but made a lovely flavour). The soup had a slight kick to it with a hint of spices – but not strong enough to burn your mouth. Incredible selection of ingredients and a fantastic example of Thai / Italian fusion! Quite often I think of how different these two countries are – but yet so close in so many ways – especially with food – they mix together so well if you do it right (probably why they're my favourite two countries).
Now for the true Italian flavour (well for me anyway) – TRUFFLE (Tartufo) !!!! I first tried Truffle in Italy – and believe it or not, I almost spat it out as soon as it touched my taste buds 🙂 I seriously didn't like it all – perhaps it was SO different and has such a strong flavour I just couldn't adopt it straight away.
Today my cupboards and fridge a full of truffle flavoured products including olive oil, spreads and vinegar's – yep – I'm an addict!
So this fifth dish was a fillet of Sea Bass cooked sooooo nice and tender – covered in a truffle sauce and served with a couple of slices of potato. One taste of the sauce and I wanted to soak everything in it – I couldn't get enough! The perfect strength of Truffle too – not too overpowering, but now too weak either – you could really taste the truffle, and the sauce itself, again, was quite unique – this chef had an art to making "the secret sauce".
As I said, the fish was cooked well, nice and tender, and the potatoes had a nice crispness to the outside – but were soft and pillow like in the center.
So as with all traditional Italian restaurants and meals, it's not until you think you've finished everything and completely full until the "actual" main meal comes out – and that it did!  Whether I was full or not, with such good quality food, I was making room for whatever was coming next! The main was a mix of onion, sweet potato, pumpkin and a choice of meat (Pork or Steak). I opted for the steak as I hadn't eaten a good steak in a while (mainly because it's hard to find good steak in Thailand, and even if it's good steak, it's hard to find it cooked well). I figured with the attention to detail in the preparation of the food and how well cooked everything else was, these guys could possible do a good steak.
When presented with my meal I could almost tell straight away that the steak was above average. The pinkness in the middle and light brown edges – it looked really tender and "melt in your mouth" type stuff! As any steak lover will know – you only have to put your knife to it and you pretty much know straight away what you're in for – and I did. The knife almost fell through it and you could see it was still nice and juicy (not dry and overcooked).
I'm going to say this is the best steak I've had in Hua Hin, but as I said, I also haven't tried much steak here either because it's generally not good – so I'll only try it if I've been referred there by a friend or I've read raving reviews – but for me – this place is so far the best!
The onions were used to form part of a sauce which covered the steak and also made great for dipping the sweet potato and pumpkin in.
I was pretty much done by this point – with 5 starters/entrees and a main – I wasn't sure I could fit anymore in…and then…there it was…Dessert!
Luckily this was quite a small plate, but unbelievably tasty. Now for anyone who knows me, you'll know I'm not a sweets person – however this dessert wasn't quite large and after eating so much savory food I did feel like a little something sweet, and this dessert looked like the perfect solution. A small block of chocolate type mousse (not sure what it was actually – I'm not good with desserts) – but incredibly soft and pillowy – really – this stuff turns to liquid as soon as it enters your mouth. Mixed with different textures of chocolate sauce and a little strawberry on the side – Wow!!!
Overall you do really pay for whole experience here. Location/View, Ambiance, Quality of Food….all in all it was an amazing experience!
I haven't rated the location as a "5 star" only because it's not easily accessible if you don't have private transport. Otherwise the location is just perfect – I guess it depends on what you're wanting. Being easily accessible I think would take away from the private and secluded type ambiance as there would be a lot more people and enclosed around other restaurants. So if you're looking for a secluded and private type venue for an evening – location get's a 5 star.
What will you remember?
The true Italian experience without being in Italy. Really felt like being back on the Amalfi Coast.
Will you go back?
100% sure!! I'd love to come here again just with friends, but also next time my parents are over visiting. It really makes a great place for a special night out or just a super chilled and close night with friends. It's nice and quiet so it's really a great place to talk and catch up with family/friends without having to shout.
Where is it?
Laciana by the Sea, Soi 3, Tambon Hua Hin, Amphoe Hua Hin, Chang Wat Prachuap Khiri Khan 77110, Thailand
Phone: +66 93 776 7997
How do I get there?
Best to take a taxi or tuk tuk to this place as it's not really accessible by bus or on foot. Basically you head north from Hua Hin city center until you see Makro (big wholesale type supermarket on the left). Once you past the Makro you are pretty much opposite Soi 3, so take the next U turn and to head back south towards the city, you'll pass Soi 1 on your left and then come to Soi 3 – there is a sign saying Laciana so just keep your eyes open. Take this Soi all the way to the end and you'll arrive at the restaurant. Don't be put off by the small soi (and dirt type road) – you haven't taken a wrong turn 🙂
What's the price like?
I won't say cheap, but not expensive either if you're comparing to other beach side restaurants and resorts and especially with quality food like Laciana are creating. I've been to restaurants before where you pay the same price and you're really just paying for the view. But this place could be located anywhere and I would pay these prices just for the food.
The lower priced dishes like Pasta and Salads are an average 300 Baht (more or less). As you move up to the mains the price move close to 500 Baht. Wood-fire pizzas start from 320 (eg. Margherita) and go up to 480 Baht (eg. Smoked Salmon Pizza).
Where can I connect with them online?
Check out their social pages here.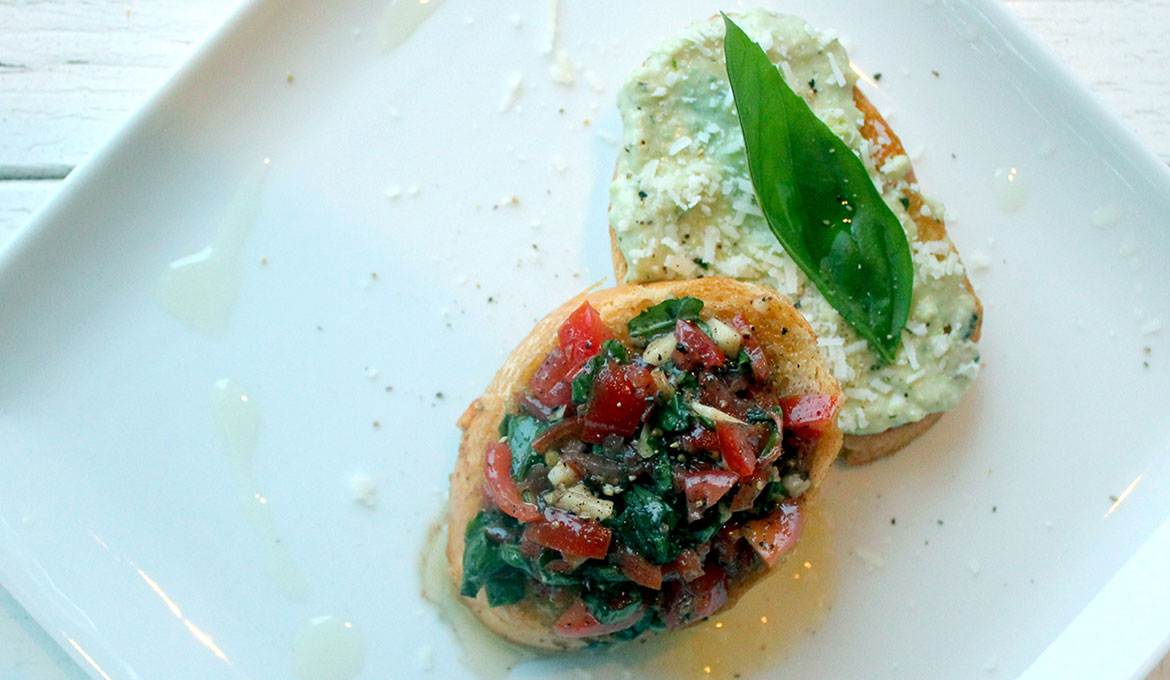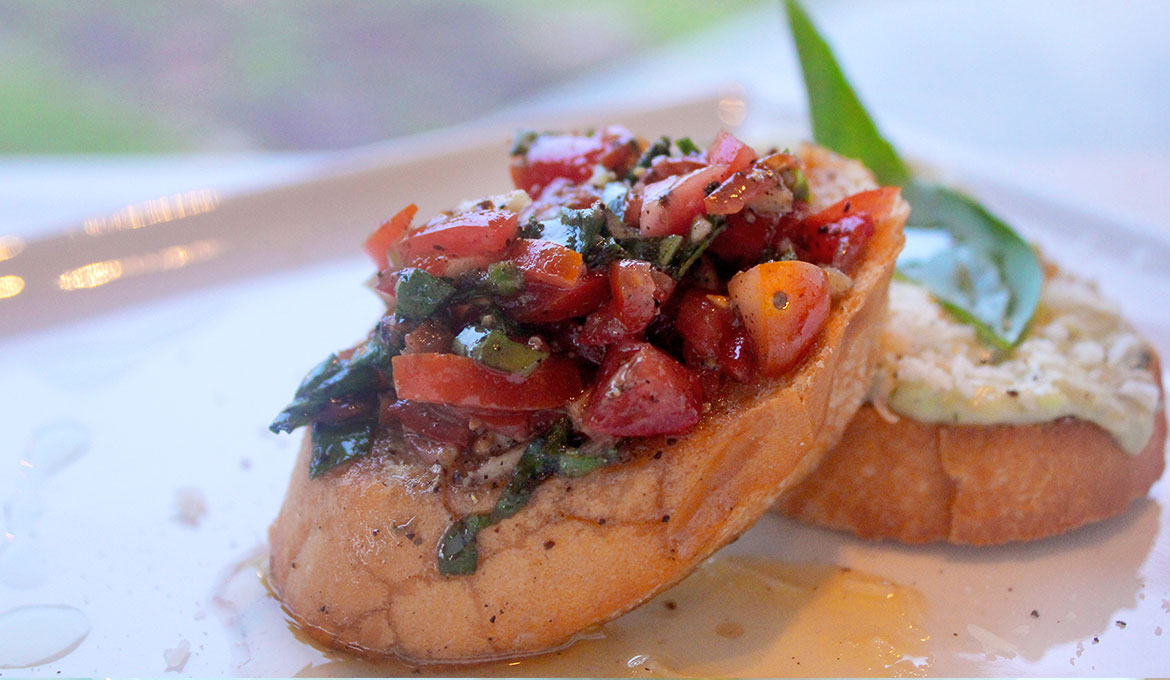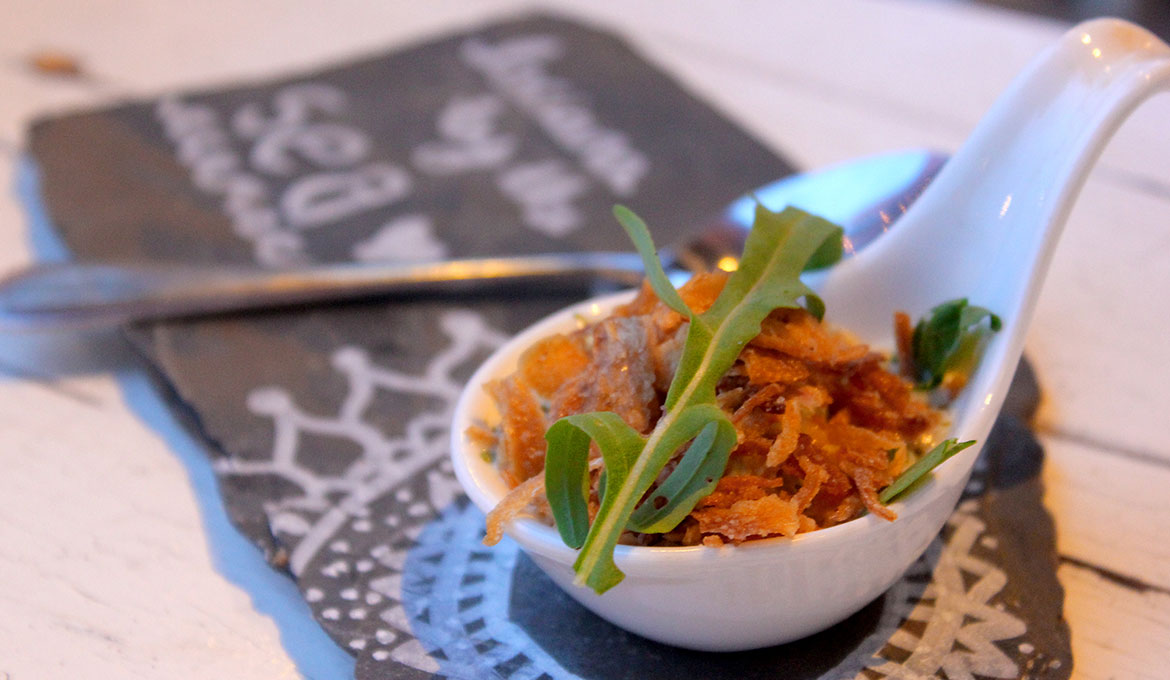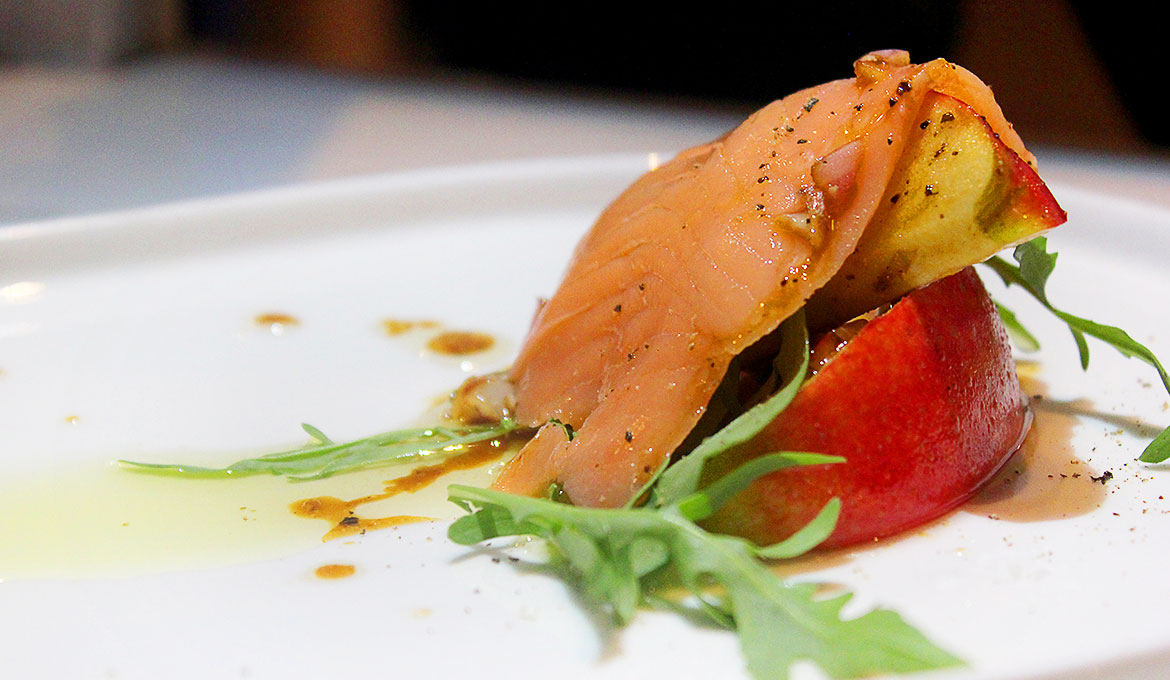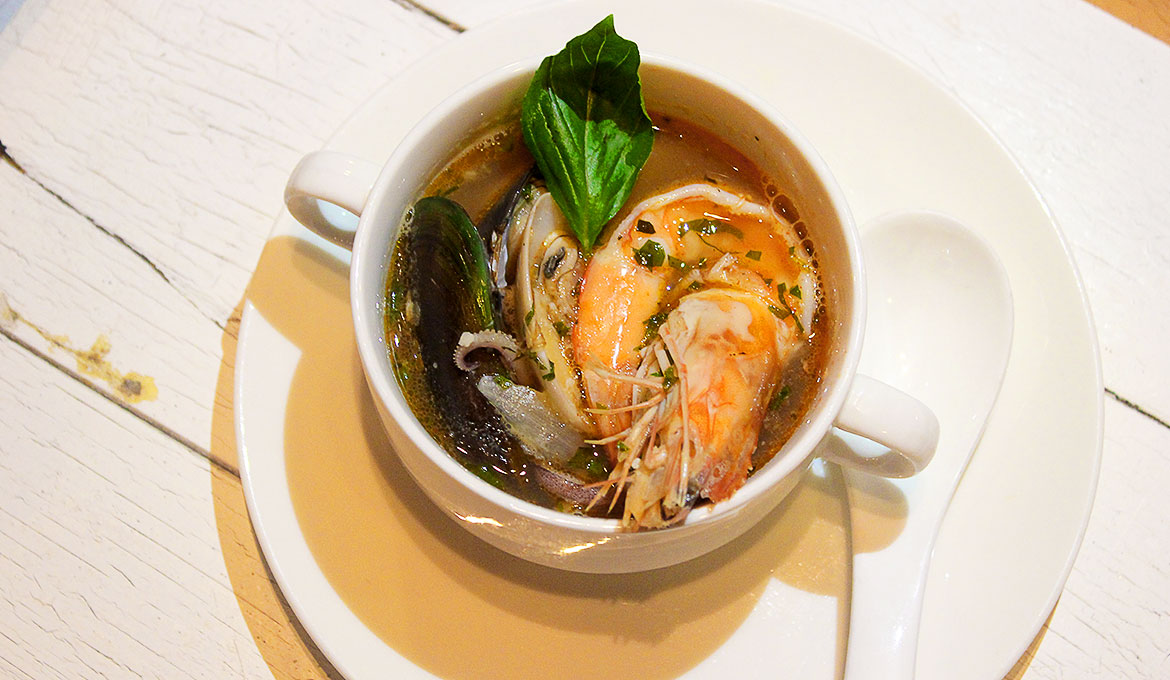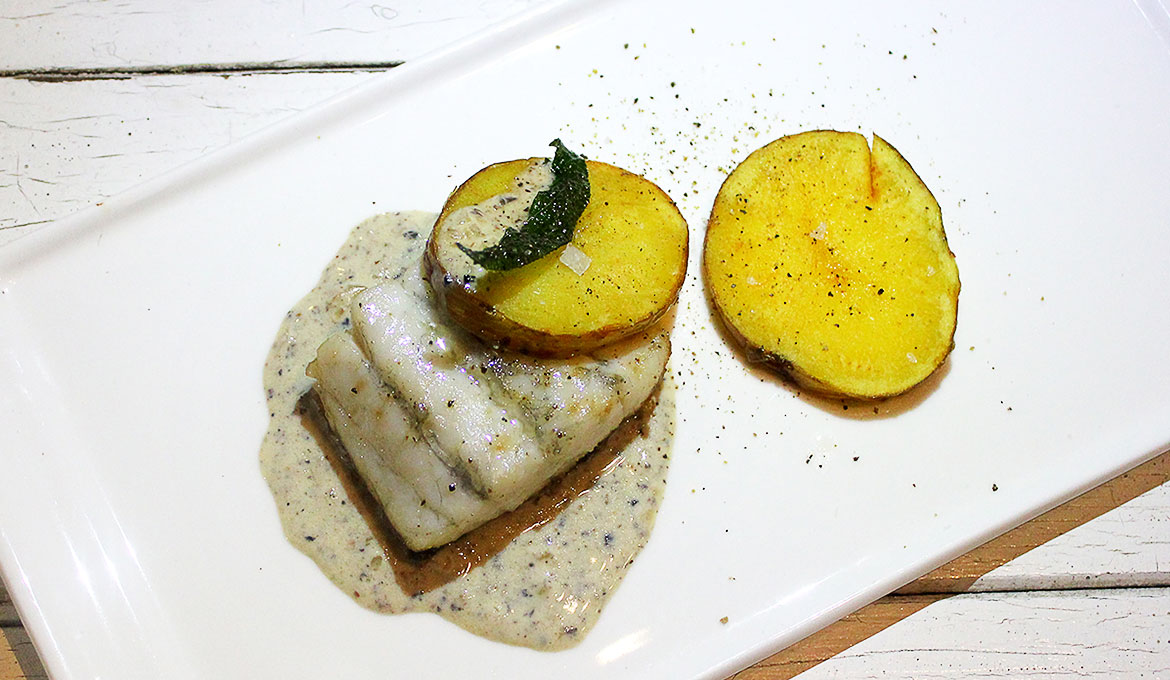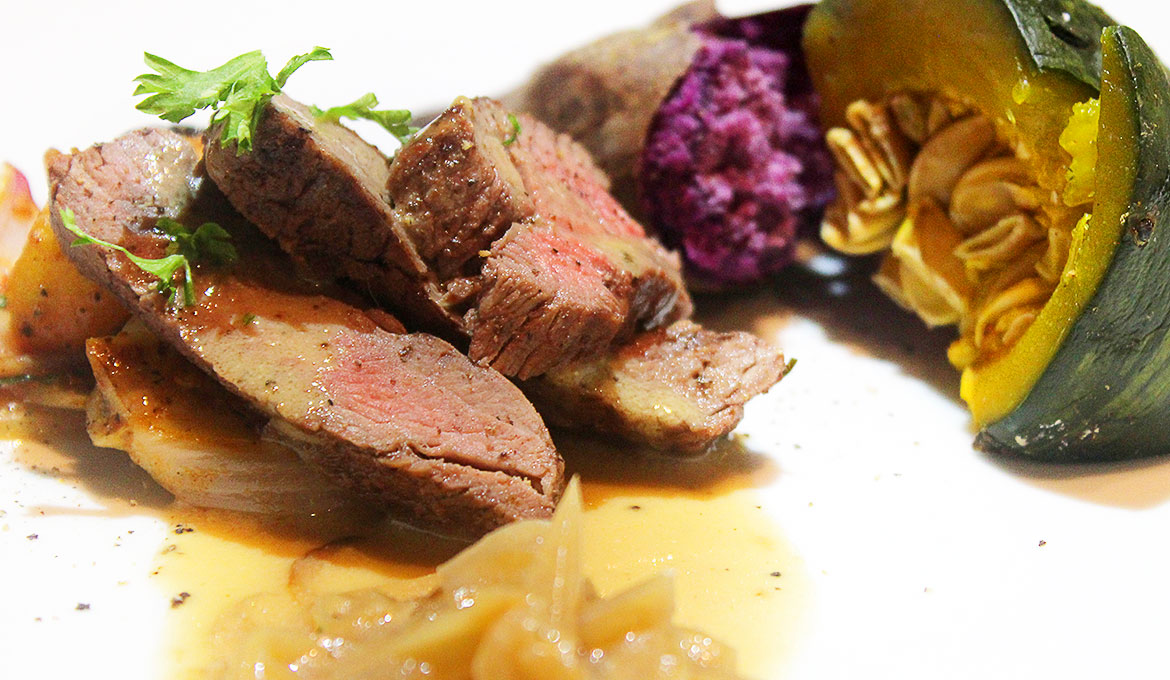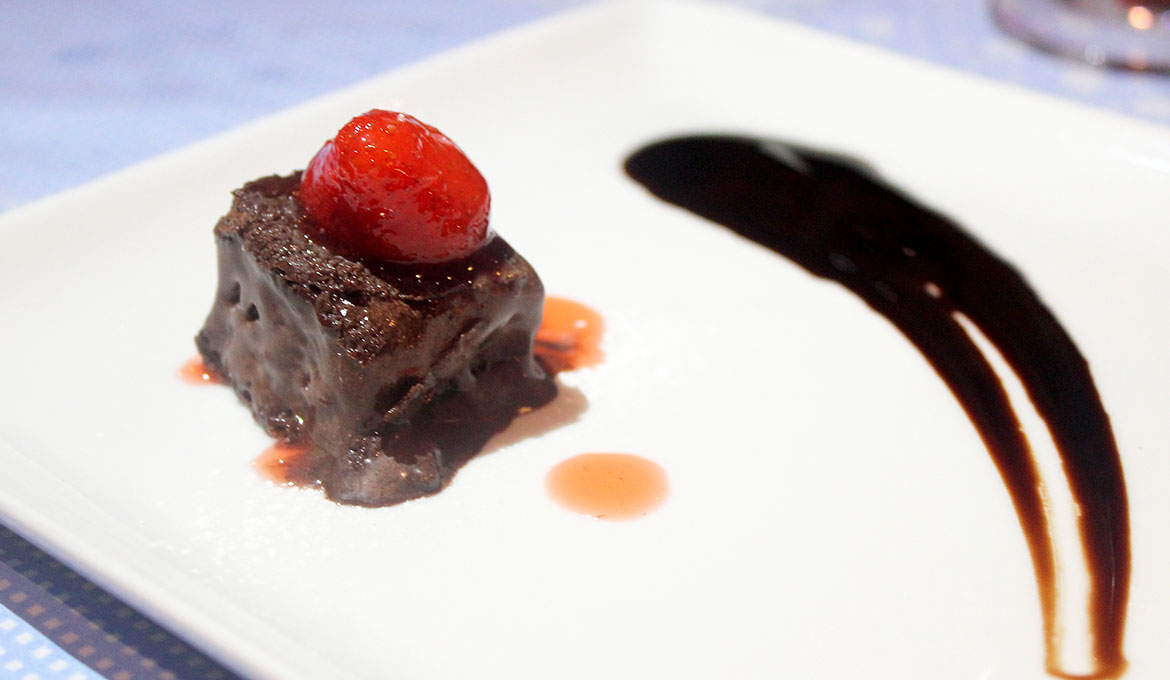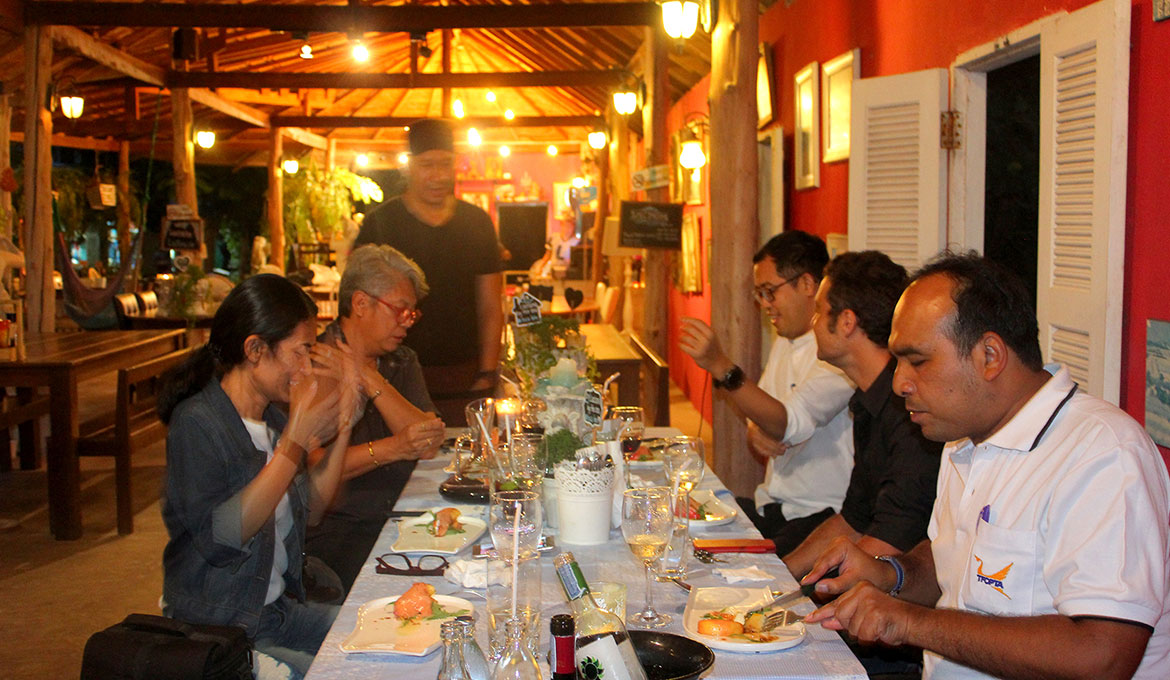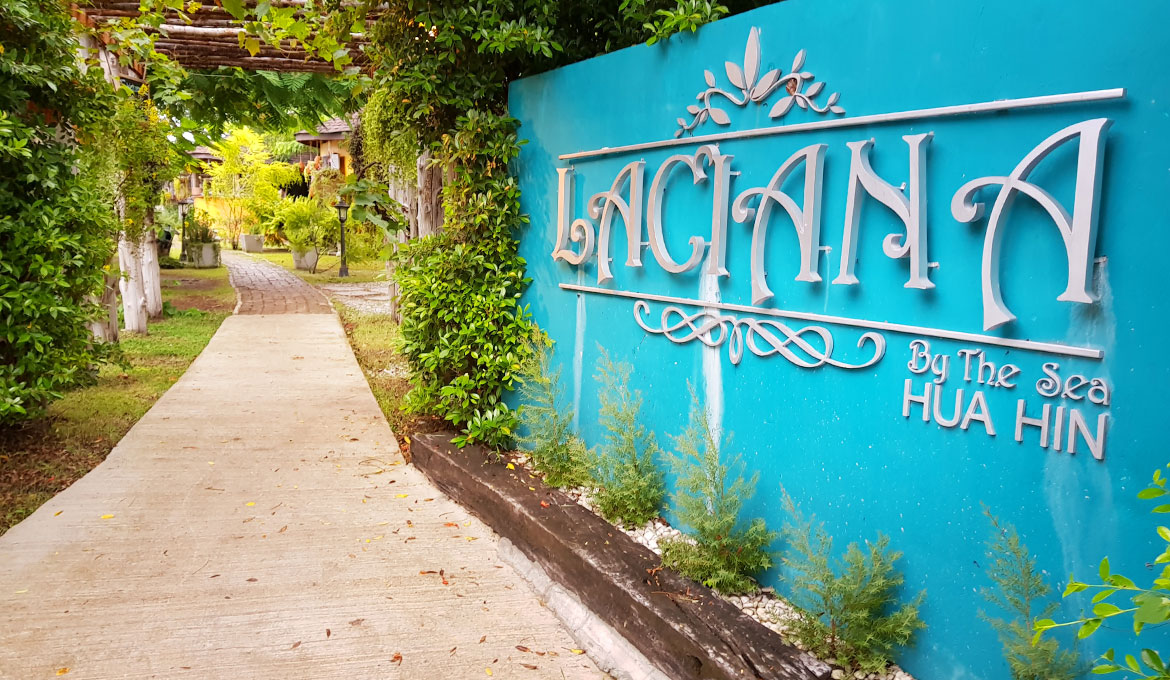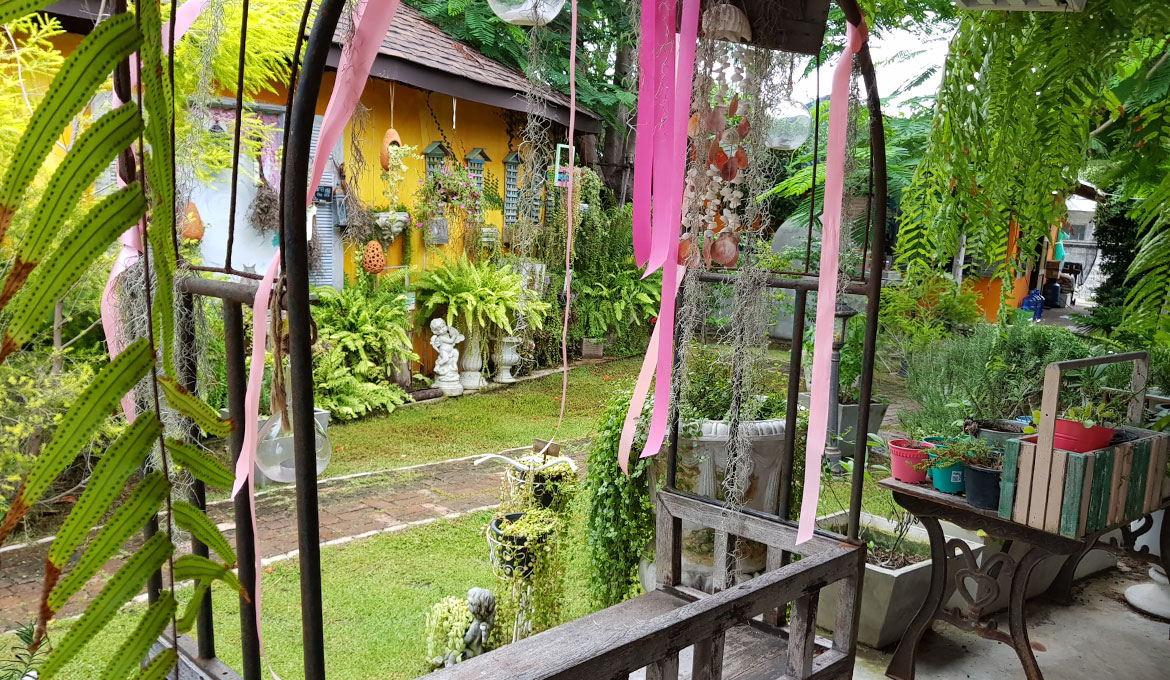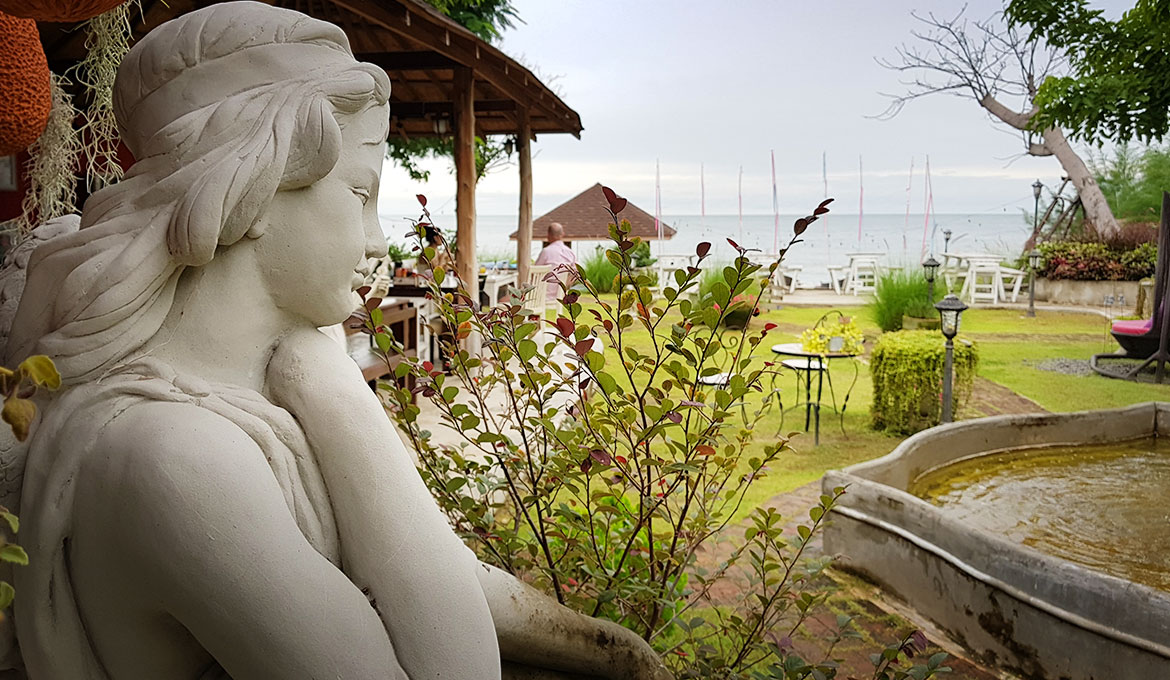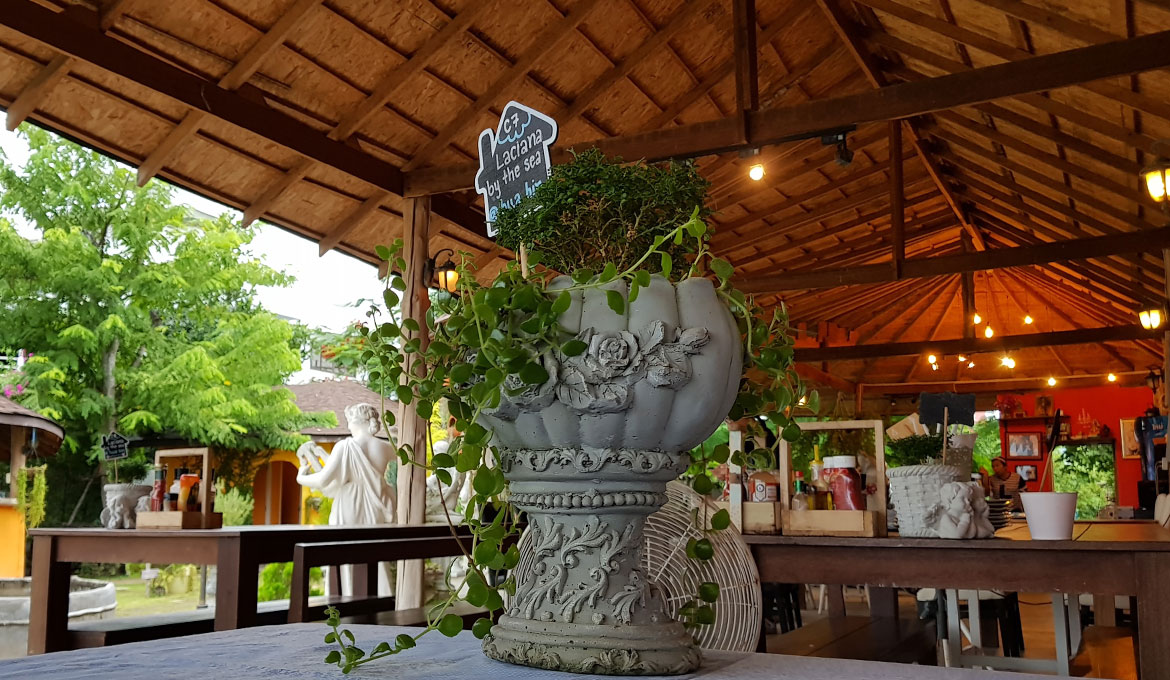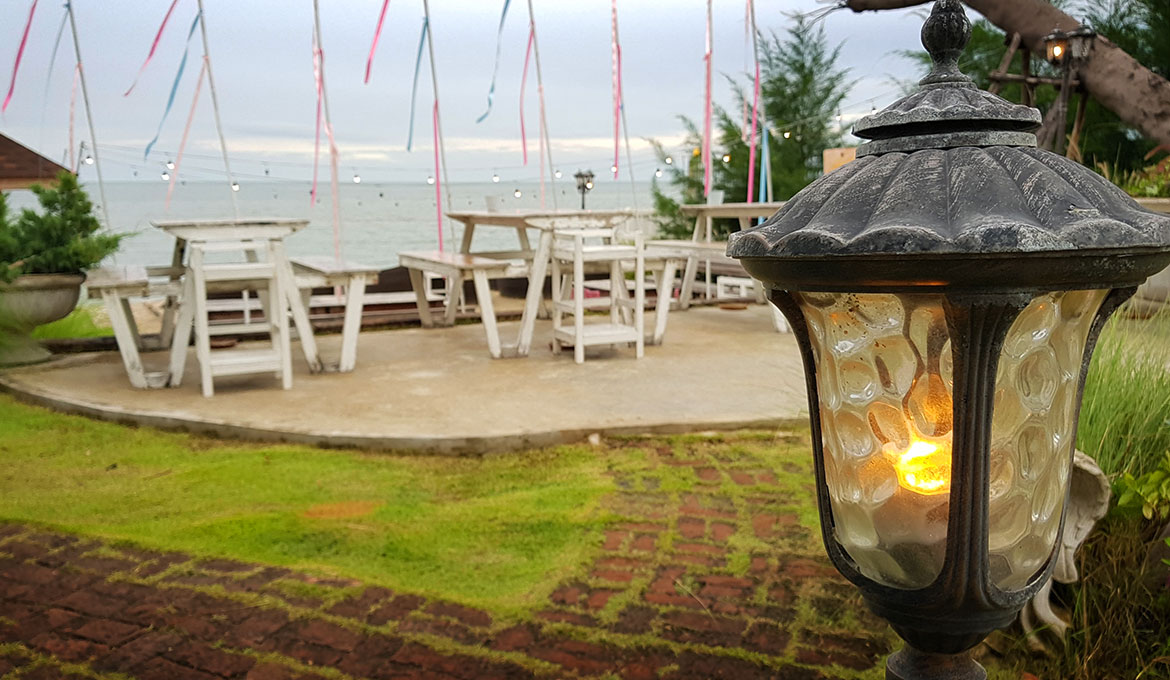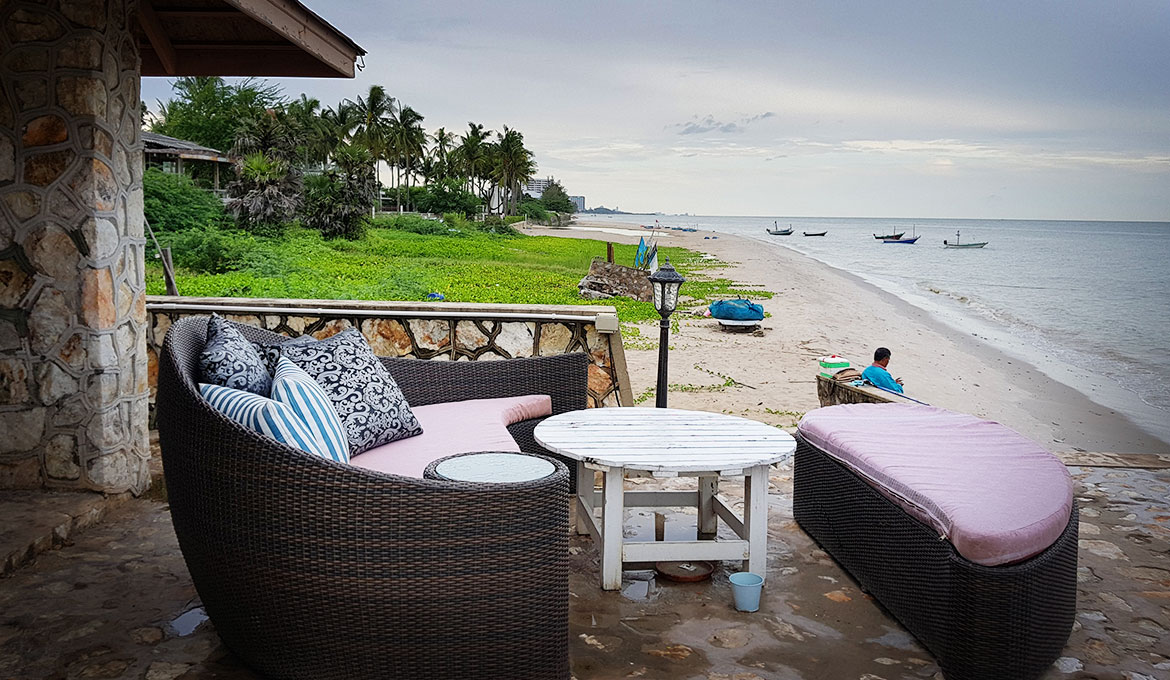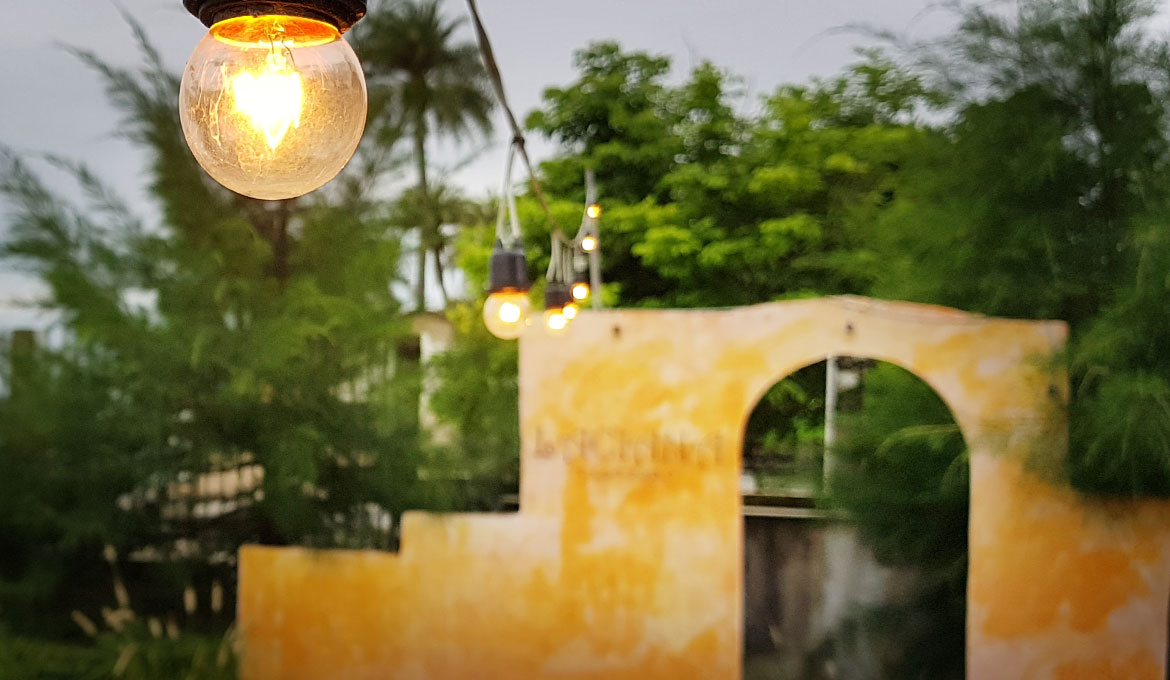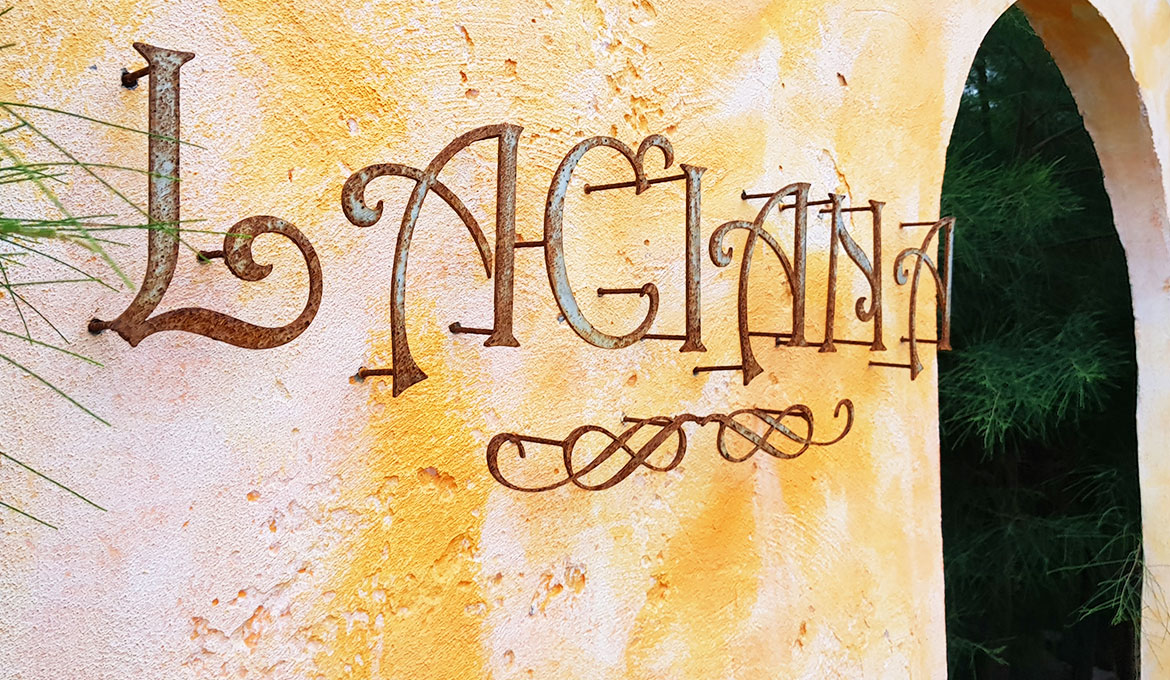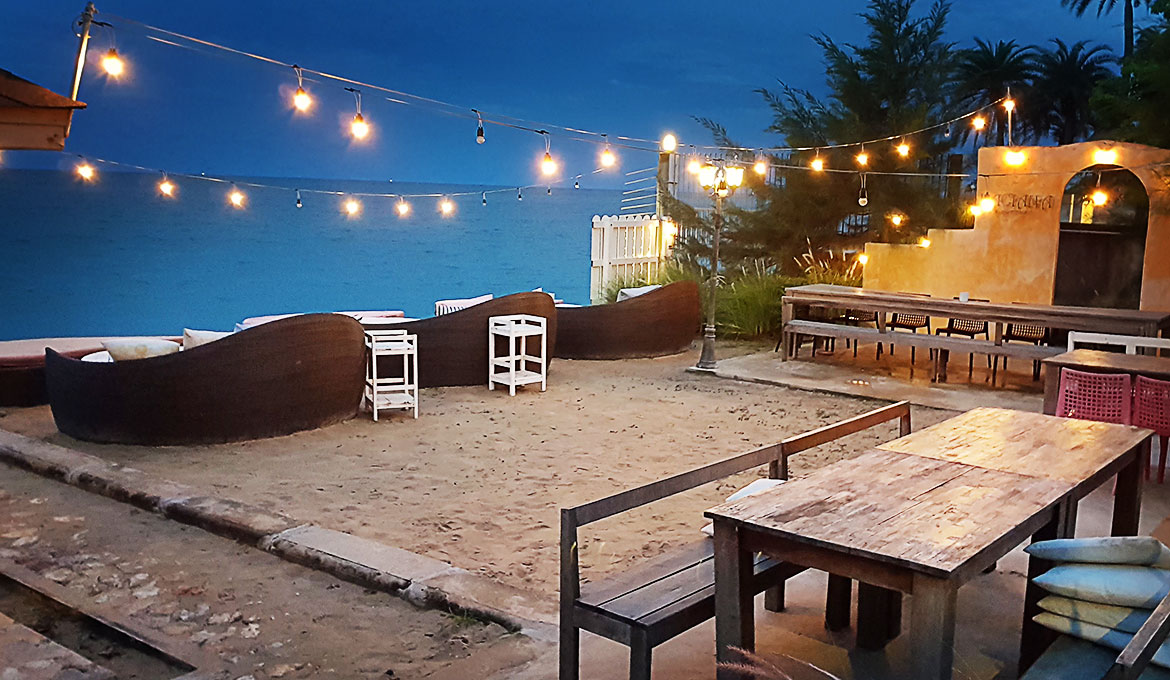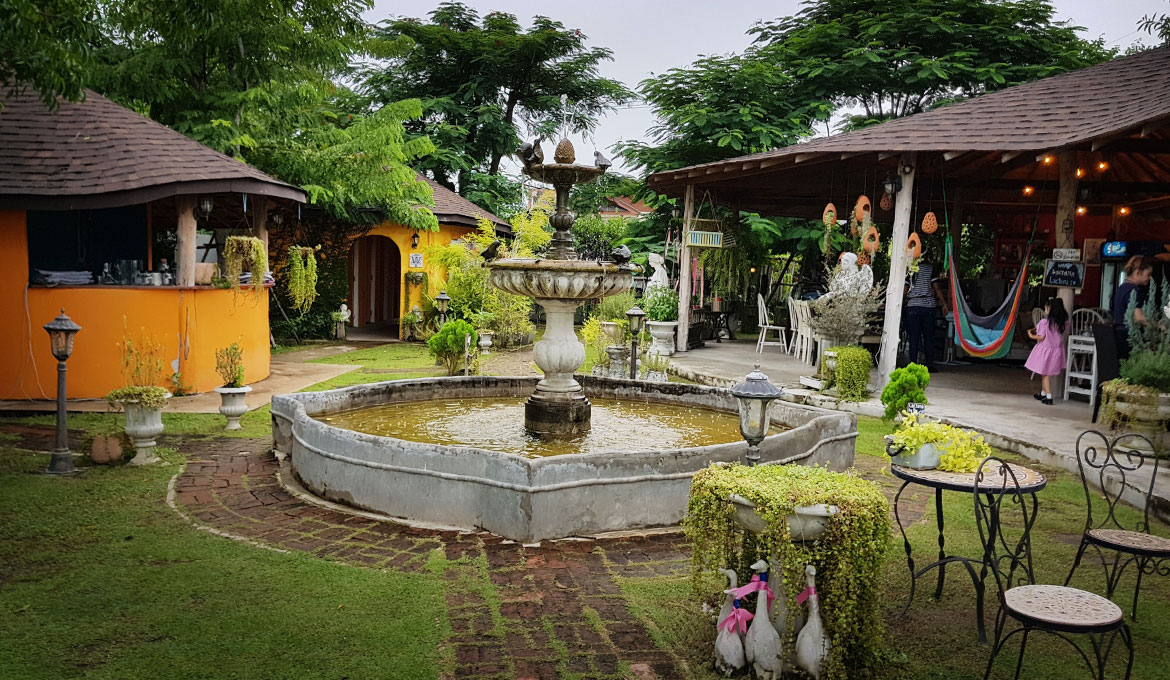 What to Expect
Location

Food Quality

Ambiance