"You forgot to add the drinks to the bill!" – What I said when I was handed the bill for my lunch at this hidden little gem!
This restaurant is located on a popular street for cutting between soi 102 and soi 112, I'm not sure of it's name, but check out the map for it's exact location. I was always passing by this place on a busy agenda or just after I'd already eaten, so until today, I'd never stopped by to check it out.
I had no idea what to expect from this place, I'd never had a friend recommend or talk about this place, or even seen/read anything on the popular Facebook groups here in Hua Hin…this was a real "hit or miss" moment.
After sitting down and talking to the owner about her menu for a bit, I asked her a little about the restaurant and how long she'd been here. She said the restaurant had been open a year in it's current location, but was previously located in Khao Takiab which made think – "There's a good chance the seafood here is good, as Khao Takiab has some of the best seafood in the whole of Hua Hin" (IMO).
Seafood wasn't the first meal on my list, I thought I would stick to something pretty standard and order a Phad Krapow. My meal was absolutely superb! I was very careful ordering as well as I'm VERY picky with my meats and don't like any slobby (fatty) bits, so I always ask for breast chicken when ordering my meal. I asked for the Pad Krapow Ghai (stir fried basil with chicken) but asked for breast chicken, and sliced (Chin), not minced. She nailed it….absolutely nailed it! I also asked for no chili and often this request is ignored (they'll always throw in at least one), as for the Thai people, ordering a Phad Krapow without chili is like ordering a hamburger without the meat.
My previous post I wrote about the Pad Krapow as well. It's such a common and simple dish here in Thailand but you can try 20 different restaurants and they all do it a little differently. You could think of it like the tradition margarita pizza, such a simple pizza, but everywhere does it different…and like everyone's favourite pizza differs, same with the Phad Krapow – what I consider to be the best doesn't mean you'll agree, but what came out on my plate was one of the best Phad Kapows I've had in Thailand. The chicken was perfect, meaty, no skin, no slobby (fatty) bits and really fresh. The sauce had the perfect Khapow kick of flavour, the right amount of Garlic, fish sauce etc. etc. The quantity too was perfect for a "lat khao" (on top of rice) dish, enough to devour the whole meal without having a heap of rice left over (because the topping was too little for the serving of rice).
My partner (Thai) has already eaten, so she didn't order a meal – but I said "try this!" – and after taste of my meal she said "we're coming back here tomorrow to eat" 🙂 So at the moment I can only comment on this single dish, because that's all I ordered today (including a Lipton Iced Tea and a bottle of water), but there'll be more tasting at this restaurant coming up, that's for sure!
The total price for my meal was 55 baht, and like I said – I assumed she had forgotten the drinks because I thought 55 baht was cheap enough just for my meal – I was expecting something closer to 80 baht (just for the meal).
The place is quite spacious with at least 8 tables to choose from, each seating around 4-6 people. It has this cool vintage vibe to with it's ornaments and decorations including old school mopeds and some little vintage trinkets spread around the place. It's really inviting and cozy, perhaps not cozy enough to spend a couple of hours as the seats are hard wooden chairs so your butt might get a bit sore after a while.
Anyway…If you haven't been to this place before – I really recommend paying them a visit, and even if you're not a big fan of this place like am, it won't be a huge loss, you might spend a total of 100 baht.
Righto – I figured I write quick little more as now I've been back to this place 5 times since starting to write this post (6 times total in 4 days!!!!). But I'll keep it short and sweet – here's some other dishes I've tried.
Phad Krapow Ghai Lat Khao, Khai Dao (Basil Stirfry with Chicken, on rice and with an egg on top).
Phad Krapow Talay Lat Khao (Basil stirfry with Seafood on rice)
Som Tum Khung (Papaya Salad with Shrimp)
Tom Yum Khung (Sour Spicy Soup with Shrimp)
Phad Puk Khung (Stir fried vegetables with Shrimp)
I was keen to check out the seafood at this place because as I mentioned earlier, the owner originally had her restaurant in Khao Takiab, and generally the restaurants down there (Khao Takiab) have good seafood. I figured if she wanted to keep her reputation and clientele up she wouldn't drop on quality…and she certainly didn't! The seafood was exceptional and sits up there with my top 5 favourite seafood places.
The shrimp/prawn on the Phad Krapow Talay was huuuggee! It took me two bites to eat the thing! The calamari and fish was not only a good size, but cooked to perfection. The calamari wasn't rubbery at all – had that perfect chewy texture you get when cooked to perfection. Som Tum was great, the shrimp/prawns used in the Som Tum weren't the same size as the Phrad Krapow, but still super tasty, cooked well, great texture….all of it…yum YUM YUM!!!!
Where are they located?
Between Soi 102 and 112 | 78/6 ซ.106 ต้นโพธ์ ต.หนองแก อ.หัวหิน จ.ประจวบคีรีขันธ์ 77110 โทร. | 087-152-5695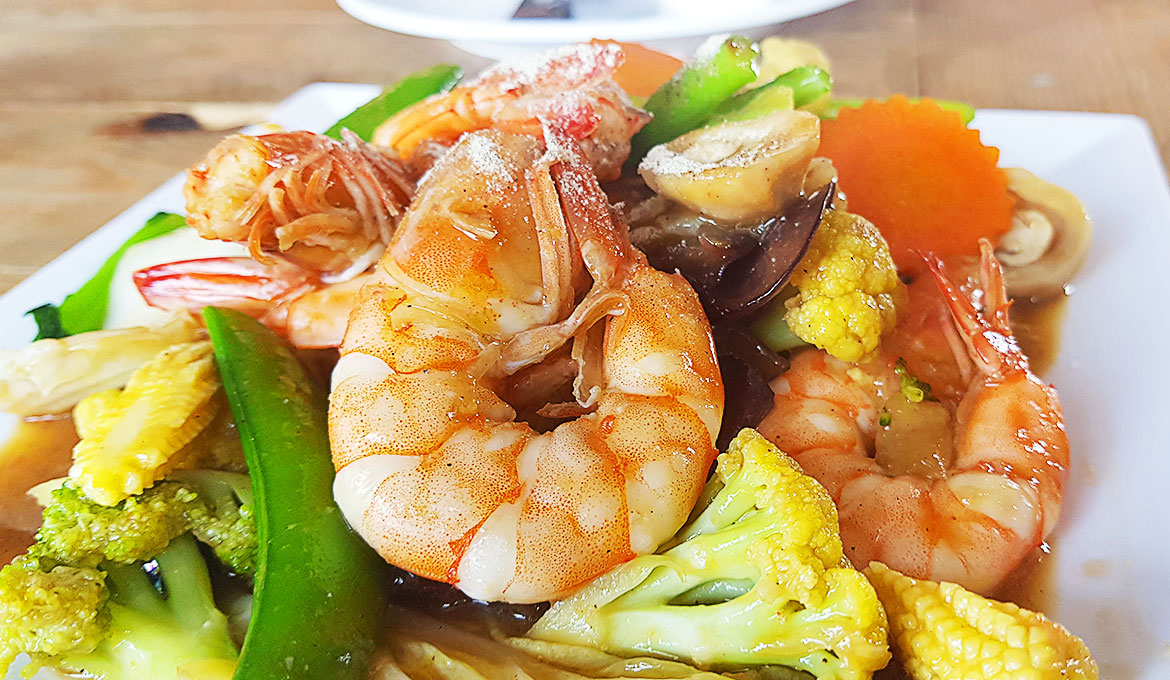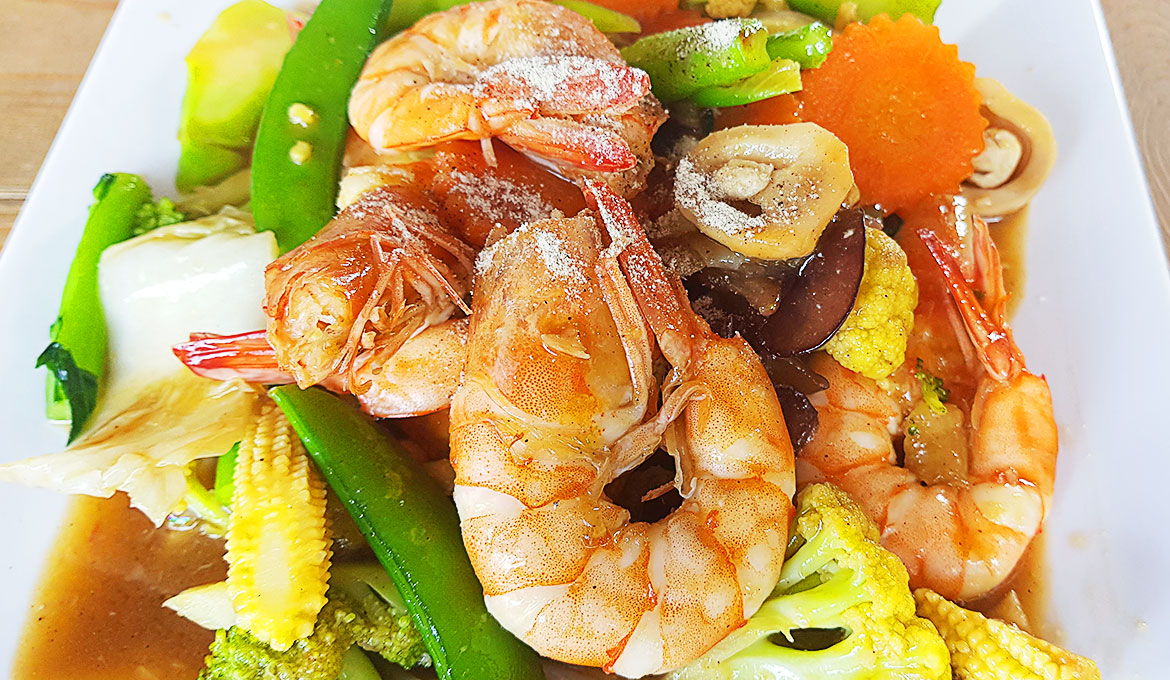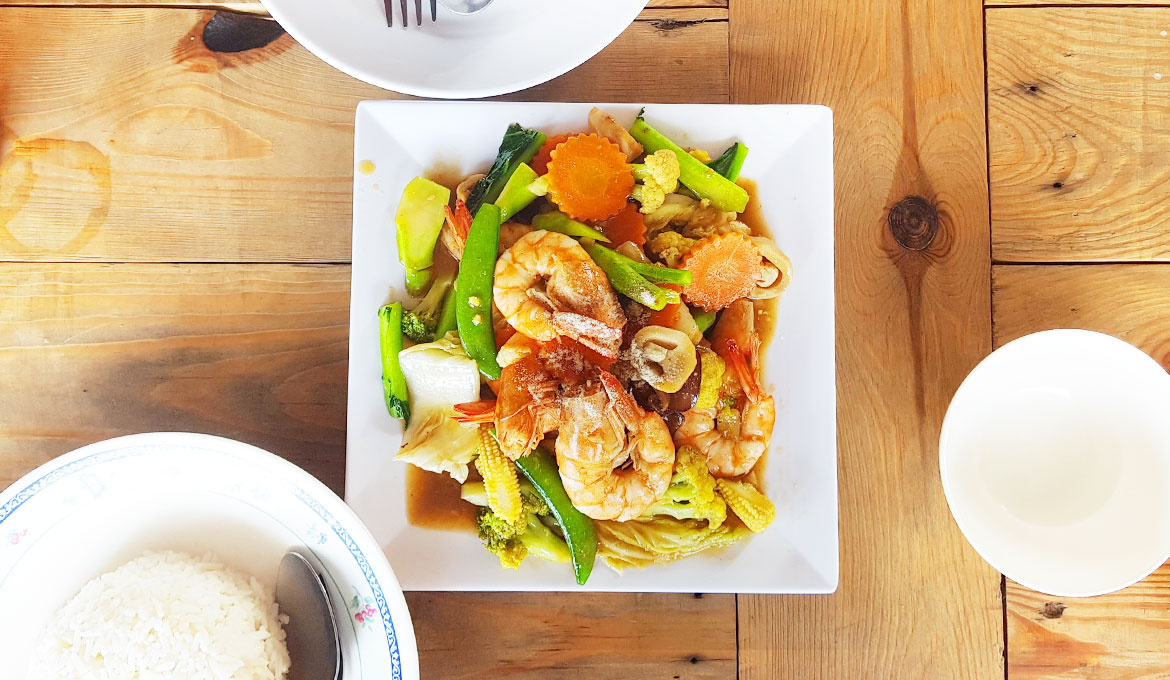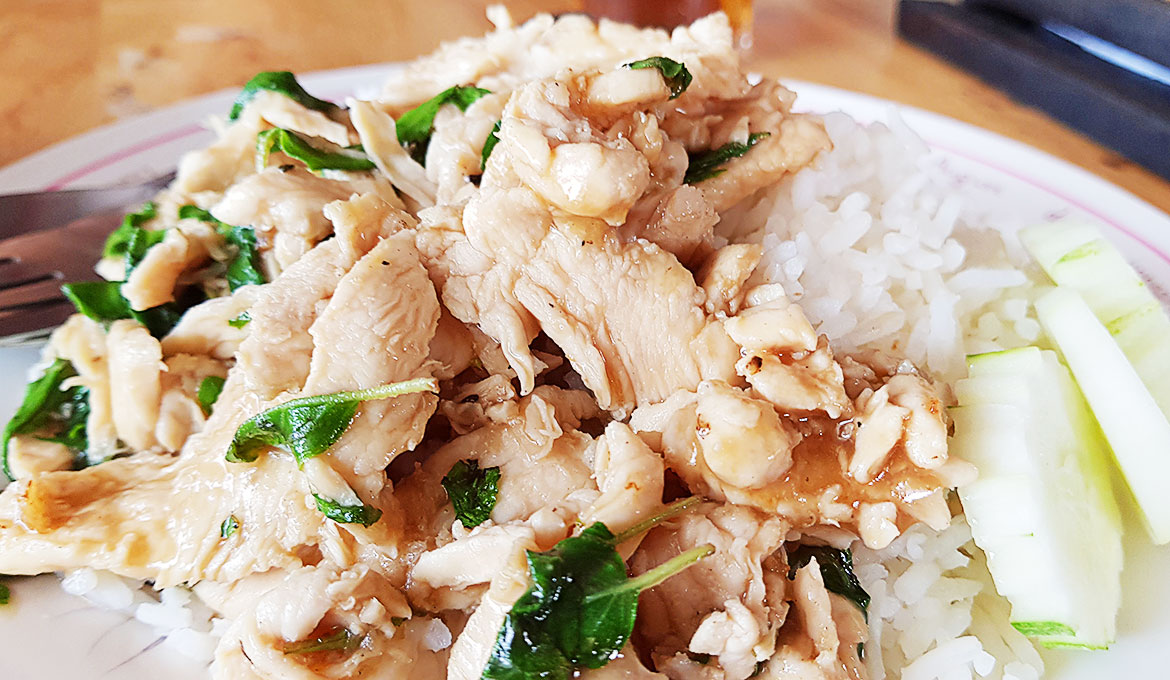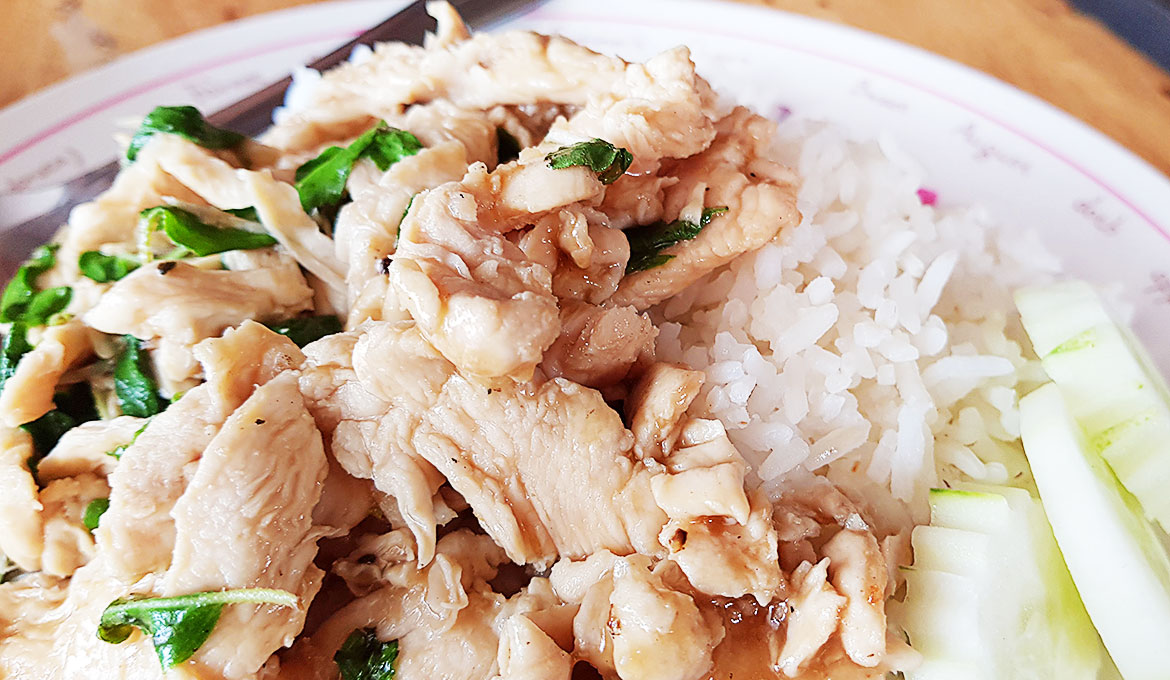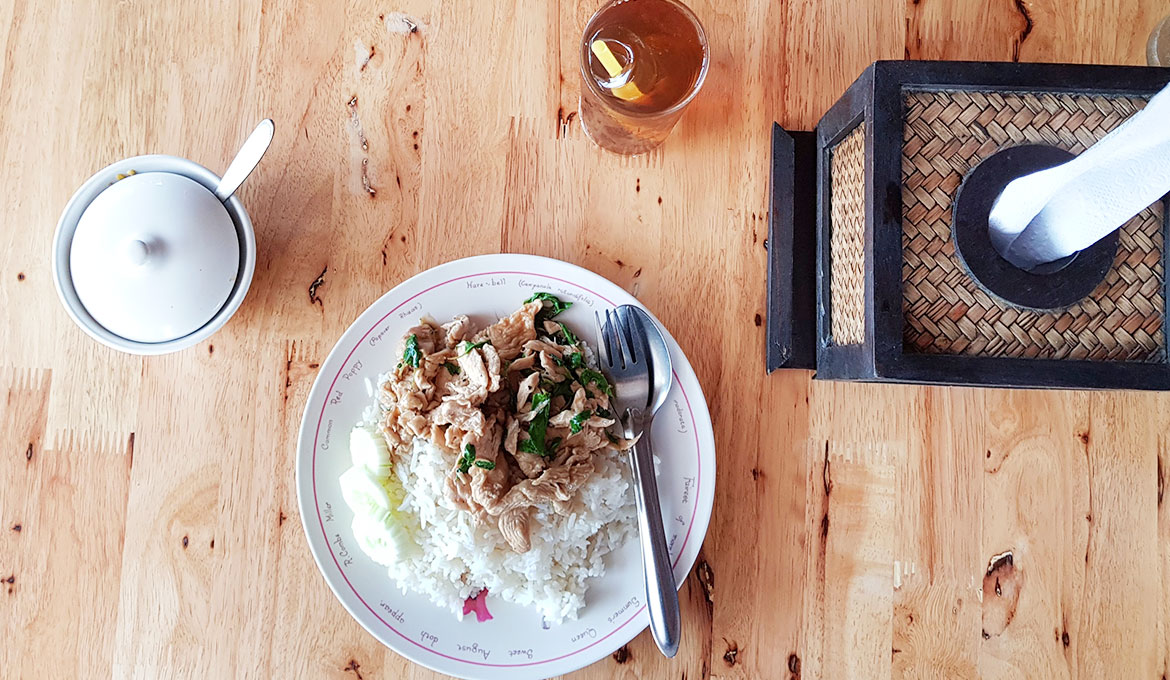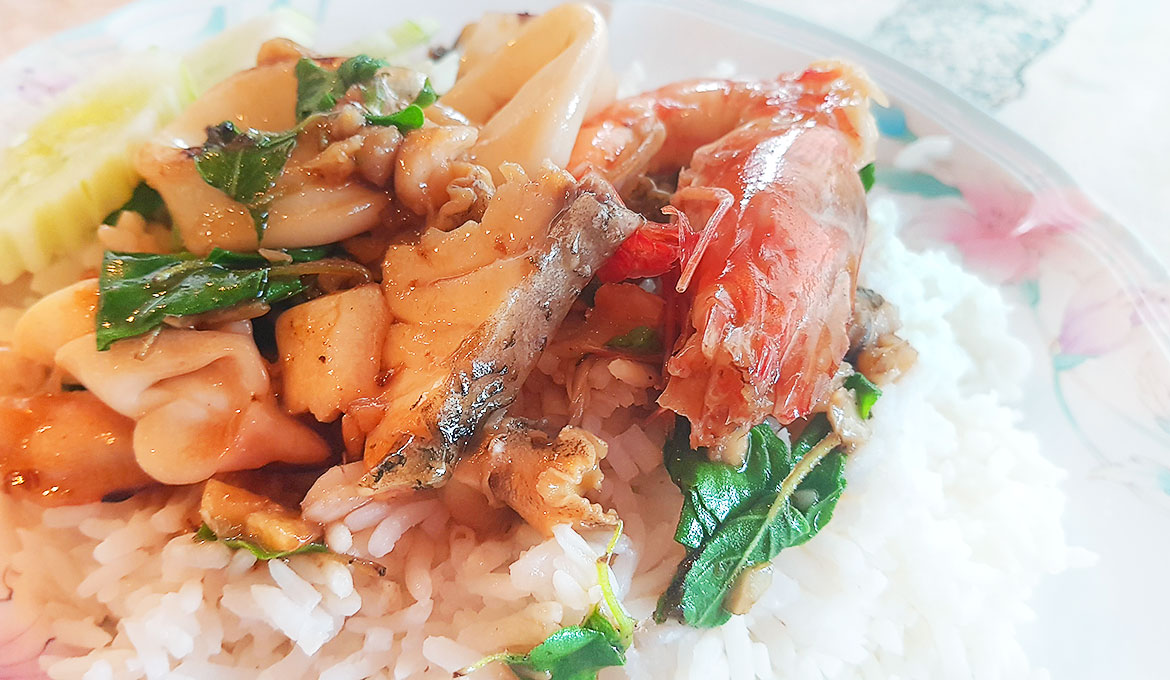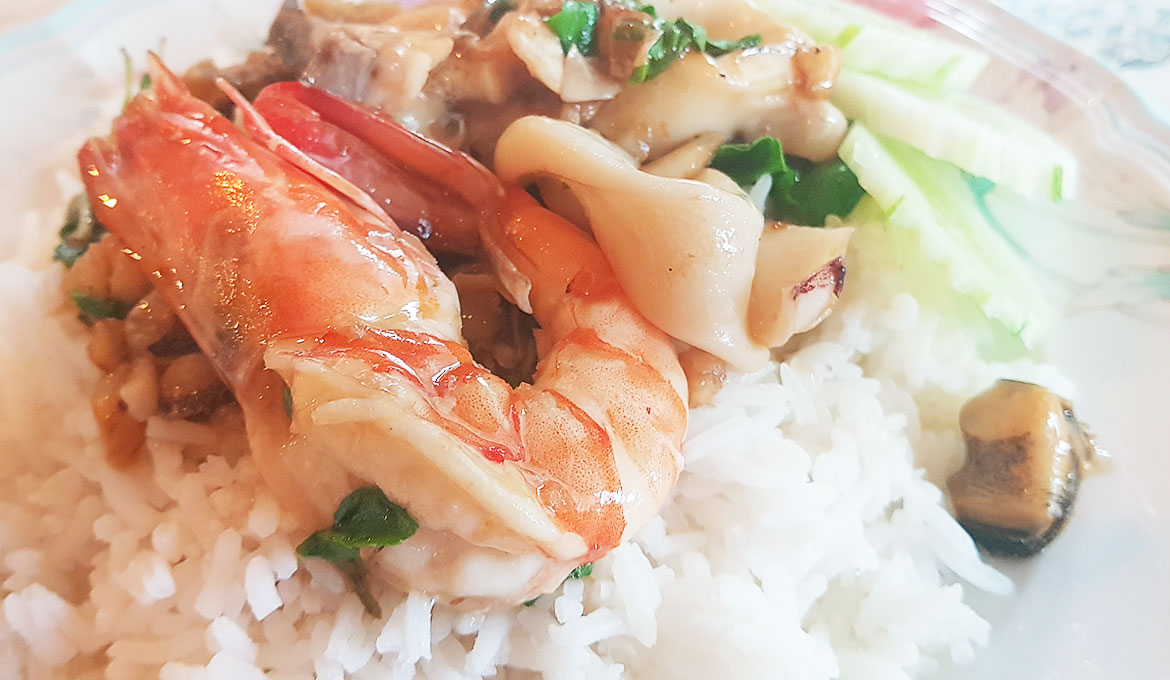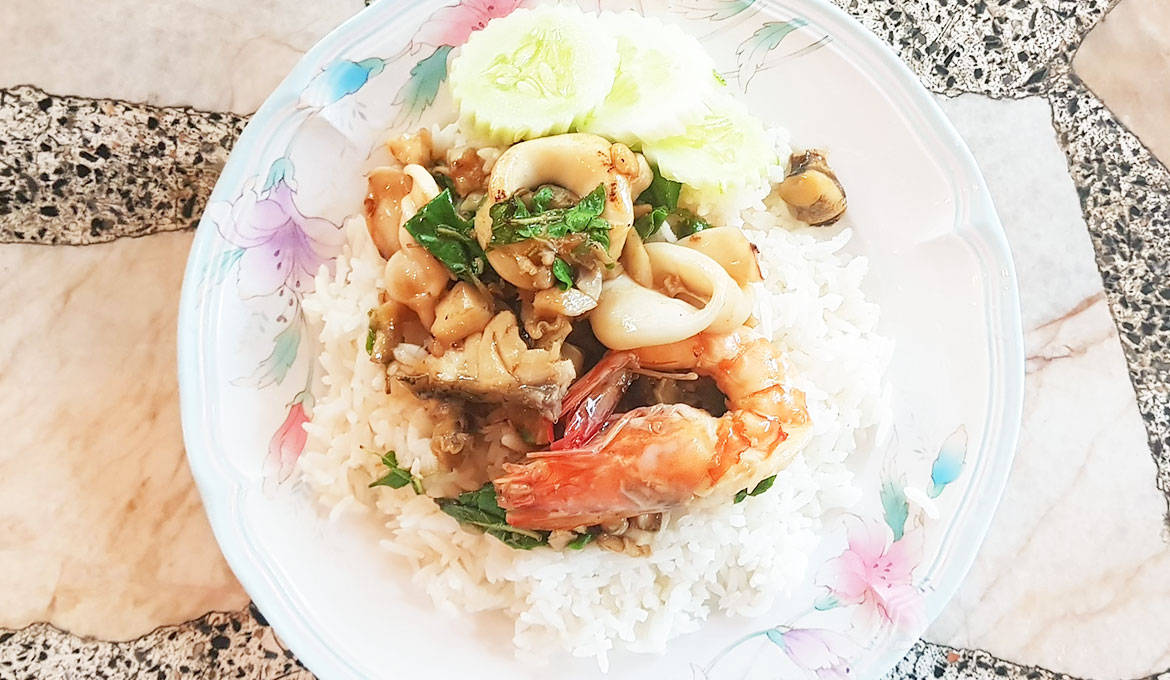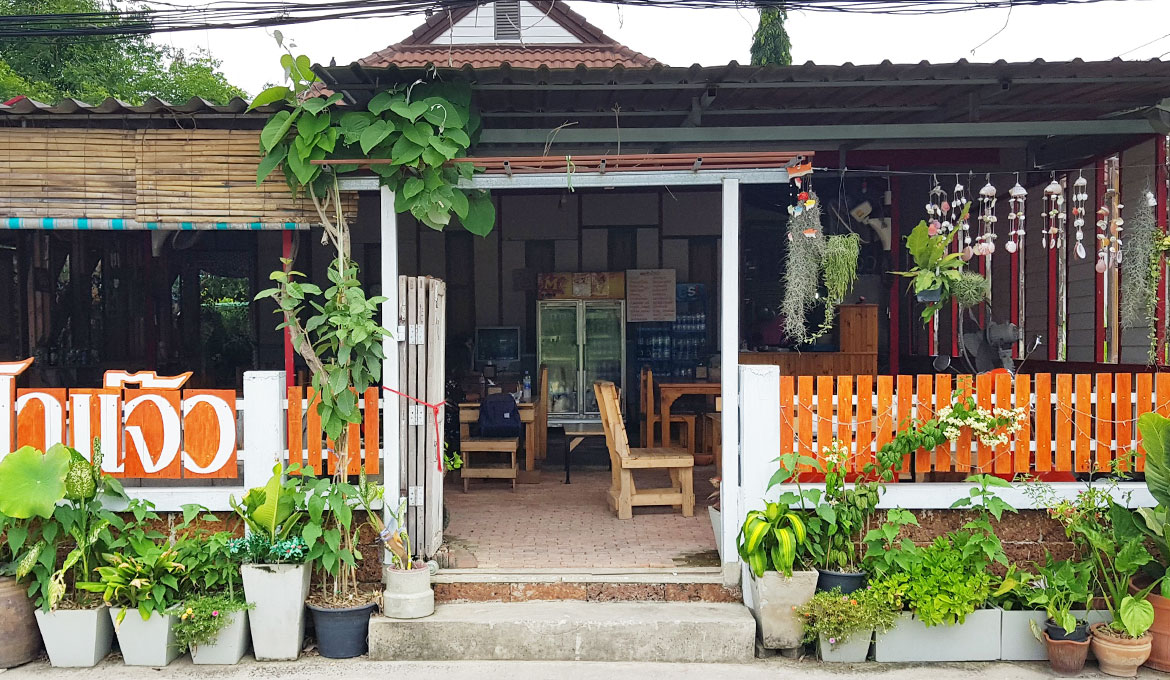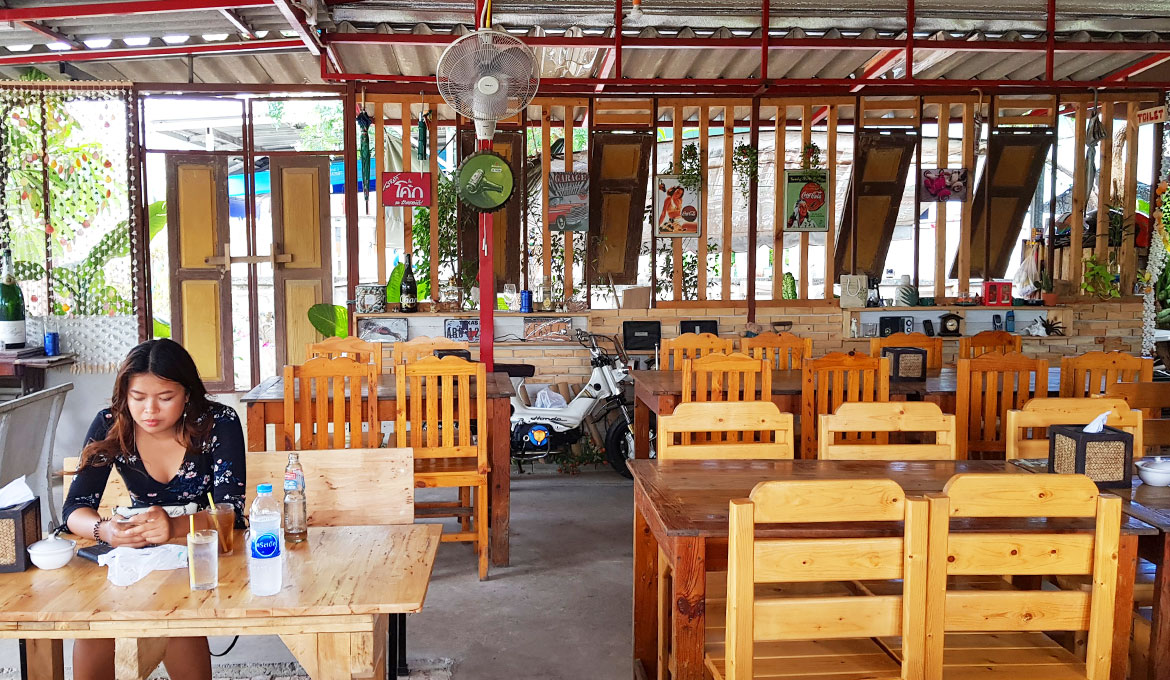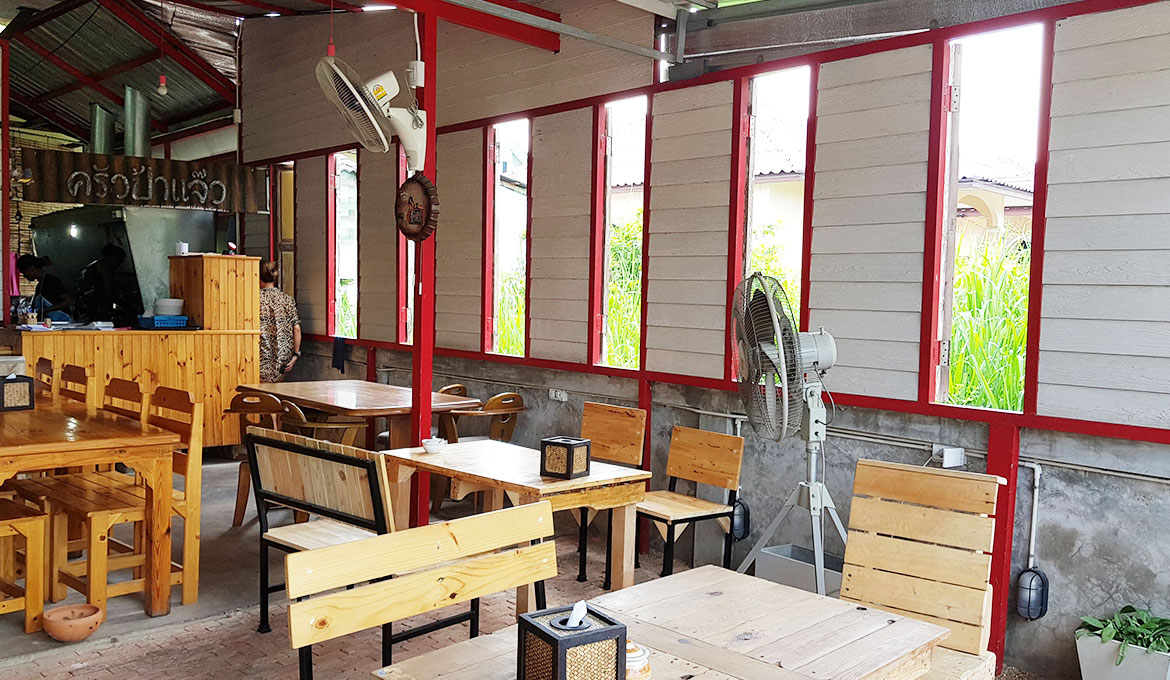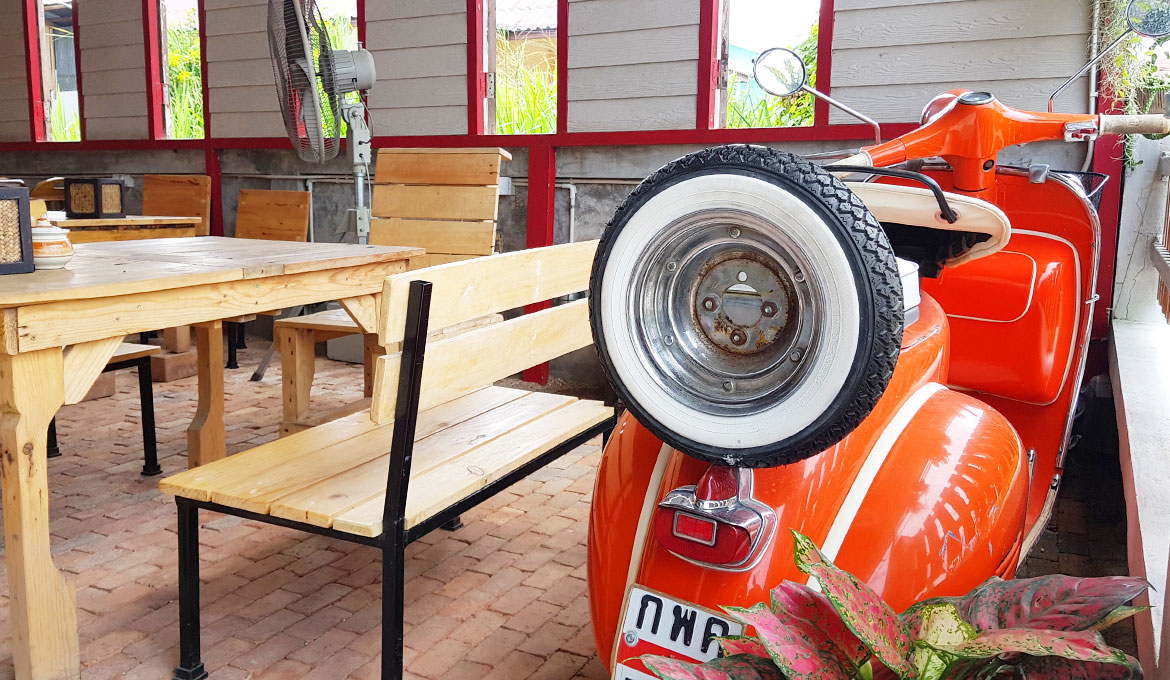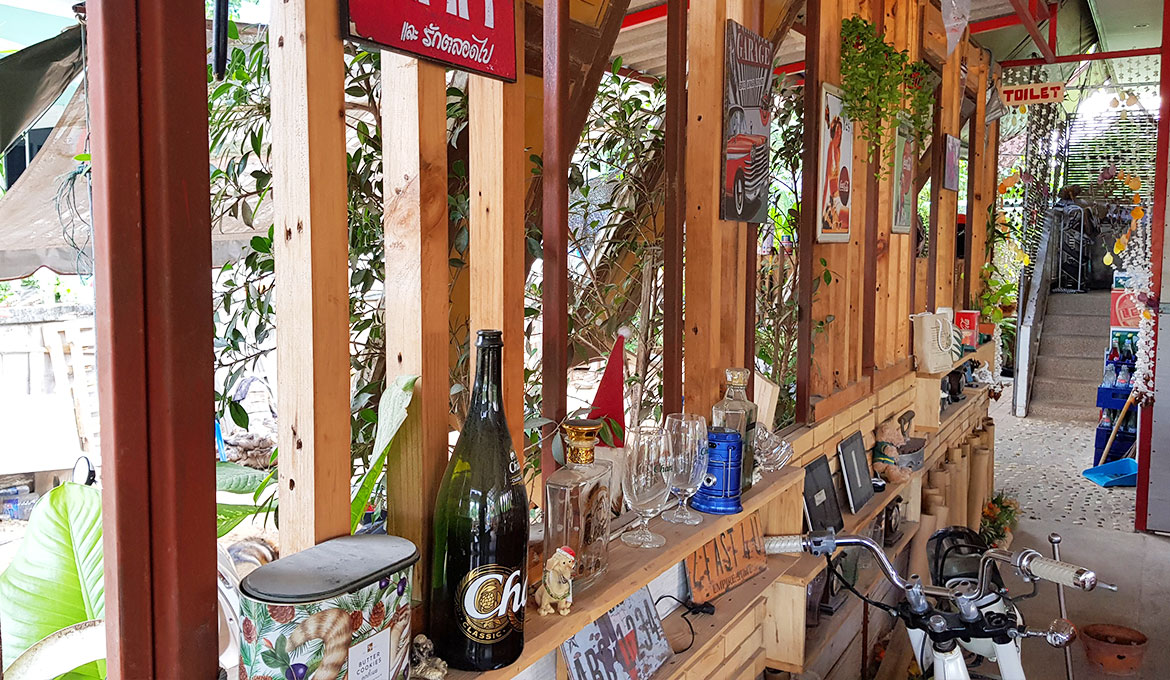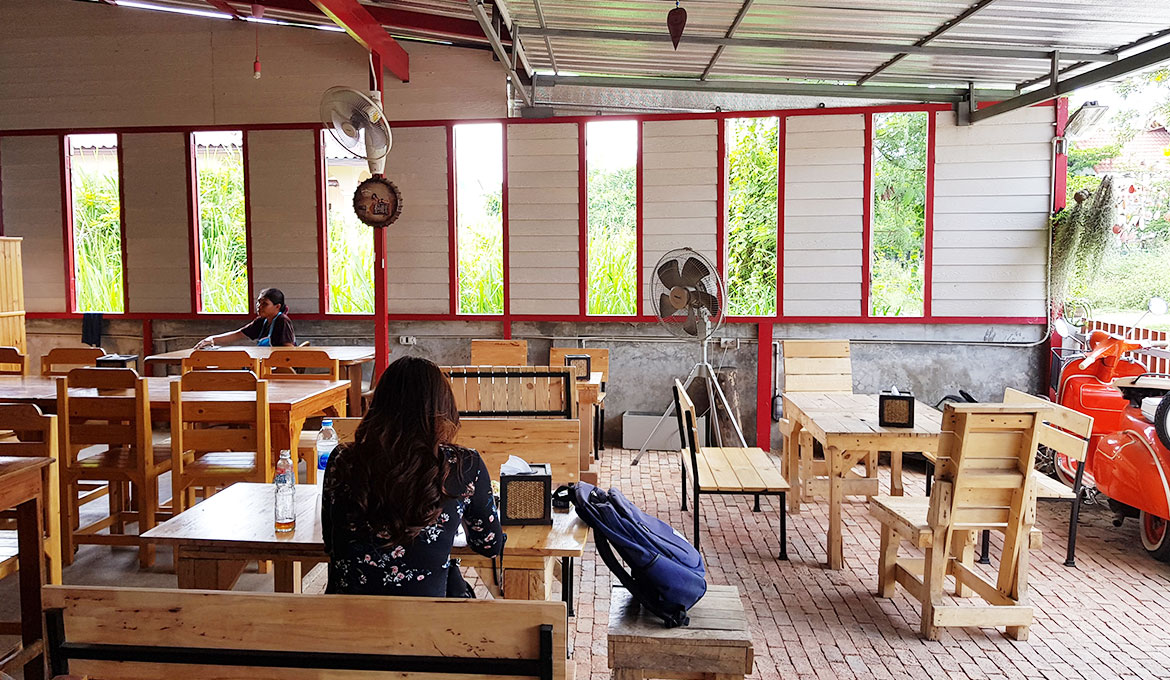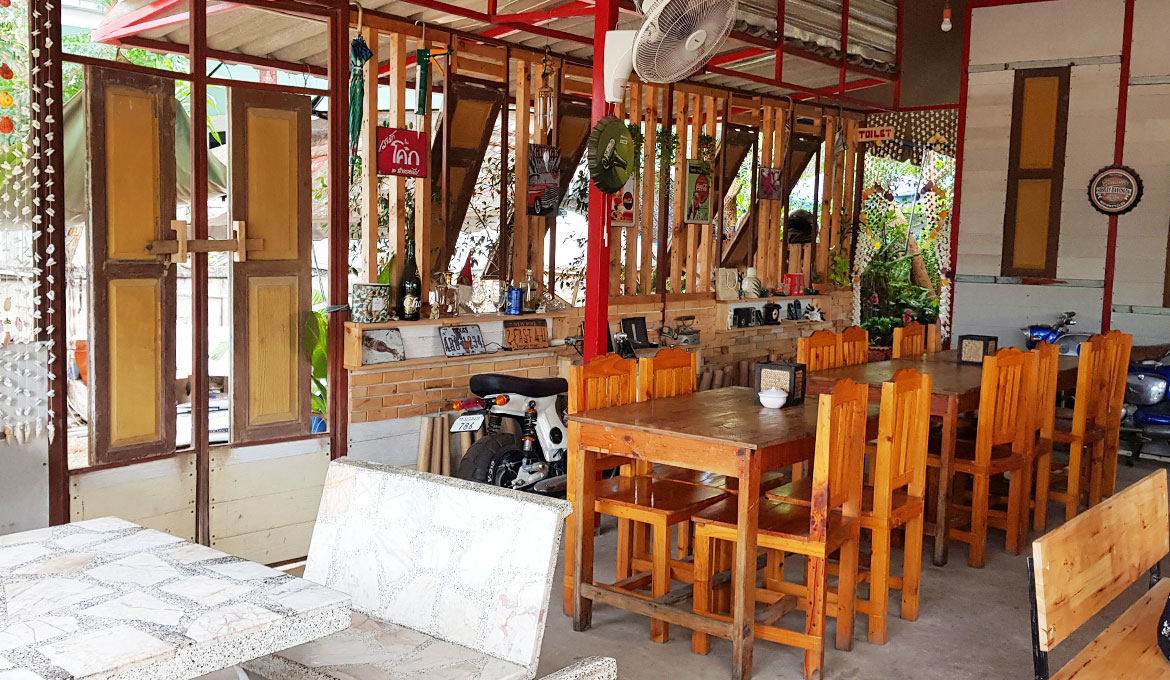 What to Expect
Location

Price

Food Quality

Ambiance