Every thing about this cafe (or Kafe) said "NO" when I first saw my coffee!
KAFE "DUM" sits on one of the busy back roads in the center of Hua Hin (Naebkehardt Road) and I spotted this place on my way to one of my favourite coffee stops (Velo Cafe) of the early morning, which is a good thing – they're open early – well 8am anyway…So perhaps not everything said "NO" about this place, because the sign out the front and the big coffee machine sitting on the bar grabbed my attention and had the look and feel of somewhere that might do a good coffee.
What was it like?
Today I finally decided to pop in, although it wasn't planned, I was riding by on my way to another cafe when again it caught my eye and thought – "right! today's the day, if I don't pop in today I probably never will!".
The first thing I noticed was the seating, cute and cozy, but open air as well. They have a small indoor area with about 4-5 stools along-side a bench and a couple of tables sitting out the front (outside) with 2-3 chairs on each table. The place is completely open (so it's not air-conditioned) .
I took a look at the menu and saw the familiar coffee list (including cappuccino, espresso, latte) along with really low prices (a cappuccino is 40 baht). My main objective at this point was to have my sit down, connect to WiFi and get my caffeine hit, so this place was gonna do the job even if the coffee wasn't exceptional.
As I mentioned earlier, when my coffee arrived everything said "NO". There was basically no froth on top and the cup was a bit too large for my liking (it was more like a mug or Starbucks size coffee. With the really thin layer of foam/froth on top, I couldn't tell whether the coffee was done more like an Americano with a little bit of milk or very milky latte with a tiny taste of coffee, take a look at the photos and you'll see what I mean – I had no idea what I was up for – but it didn't good!
Well I was too quick to judge on this one – What a surprise! – the taste was actually quite good, above average in fact. OK, there was no texture to the coffee like I'd normally like (like thick foam and small masterpiece of art on top), however the strength of coffee was spot on! It was the perfect drinking temperature as well. Having assumed it it was going to be a horrible coffee and then finding it to be quite the opposite, I found it hard to adjust and determine how I'd rate it compared to one of the top coffee's here in Hua Hin. So yes, I'll be coming back to this cafe, but mainly to give it another chance without the pre-assumption of being served a bad coffee and to see what it really tastes like.
I'd say from today's experience however that you should definitely stop here for a coffee you're in the area. The prices are cheap and the coffee is much better than a lot of other cafe's around town. At 40 baht a coffee, you can take sip and move onto the next cafe anyway if you don't like it. Give it shot!
What will you remember?
Ha – the surprisingly "OK" taste of the coffee having assumed it would be terrible! The price I'll remember too.
Will you go back?
As mentioned before – I'll definitely be back to give it a second shot without pre-assuming this time!
Where is it?
Naebkehardt Road (between soi 55 and 57 – on the west side of the road) | Hua Hin District | Prachuap Khiri Khan 77110
Sorry but the place doesn't show on Google maps so can't give an exact location. The photos I've provided should help you locate it though.
What's the price like?
You can't go wrong here – at 40 baht a coffee – it's worth coming here just to try it for yourself!
Where can I connect with them online?
Couldn't locate them online – they may exist under their Thai name, but couldn't find anything in English.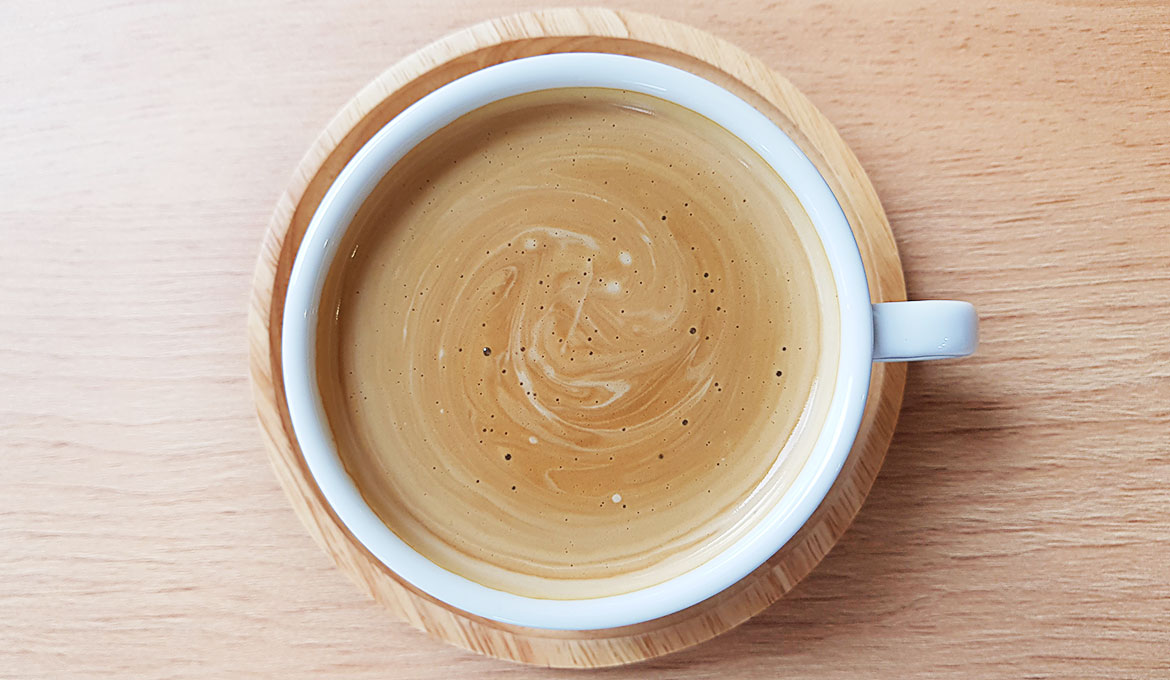 What to Expect
Location

Price

Coffee Quality