For all you coffee lovers out there…you're going to LOVE this place! This specialty coffee shop I was put onto by a friend of mine (another Aussie – Sara) here in Hua Hin. We were talking about great coffee and cafe's and she told me I had to check this place out.
Why hadn't I checked this place out before? Well mainly because it's a bit of a drive south of Hua Hin (about 20 minutes or so) – however Sara said it was well worth the drive and well worth the coffee.
I've been in a bit of a country mood this week and venturing outside of Hua Hin most days because there's some amazing country side around this area and the sense of space and fresh air along with the peace and quite is a great way to "reset"…so this place seemed like the perfect spot this week to pop in and try out their coffee.
What was it like?
I loved the look of the place from first arriving and looking in from the outside on my scooter. Nicely low lit cafe with dark wooden furniture inside and low hanging warm lightin from the ceiling gave it a mellow, warm and organic feel to the place. The organic feel probably came from the bench and stools at the front of the cafe overlooking the street – it's like someone just wheeled in a big tree trunk and cut it into a few pieces – very raw look! The other seating around the cafe consists of 3 or so wooden tables that hang off the side of the wall that seat 2-3 people, and another large rectangle "share" table that would seat around 8 people or more.
The owner/barista "Nicky" (in English) or "Noiu" (I think that's how it's pronounced – in Thai) is really welcoming and speaks very good English, so it's very farang/tourist friendly. Nicky spent a good 5 years in my home town in Australia as well so I was quick to make a comment about why she's known for her good coffee (learning in Melbourne :-)) – although that's not true – there's some amazingly talented barista's here in Thailand along with quality roasters! The added advantage here is that they also grow a lot of their own beans in the North of Thailand, so they really don't rely on any other country to make a quality coffee – the whole process is done here! Thailand is proving to be a big coffee hub these days and perhaps something for Melbourne coffee culture to compete against.
Righto – getting a bit off track – so back to Grocer's Cafe! I actually didn't even look at the menu  but rather ordered a cappuccino straight up and requested to view the menu after – kinda the wrong way around really, but that's how I work a lot of times as well 🙂 I figured if there was something unique on the menu that stood out I'd just order a second coffee! The cup size was perfect, the size for holding a strong flavoured cappuccino as it didn't allow for too much milk – the latte/cappuccino art was done well too!
And so the taste??? Well if this place were in Hua Hin, it would be in my top 3 cafe's ( Grocer's Cafe, Velo and Osot Place )! The price also was a match with Velo and Osot at 55 baht for a cappuccino. Not sure why, but my favourite 3 coffee's around this area are also the cheapest as well.
I did eventually have a look at the menu, and there's a good selection of coffee's on there – so check out the image gallery as I captured the coffee menu so you can check out the types and prices etc. rather than me write them all down.
What will you remember?
Quality and Price! Well worth the drive and new "local" for me (although not so local). But amazing coffee, great ambiance and cheap prices!
Will you go back?
Yeah – I think this will be a "once a week" stop.
Where is it?
5/24 Khao Noi Road, Khao Noi Sub-district, Pran Buri Prachuab kiri khan 77120
What's the price like?
Unbelievable! 55 baht for one of the best coffee's in the area!
Where can I connect with them online?
Check out their social pages here.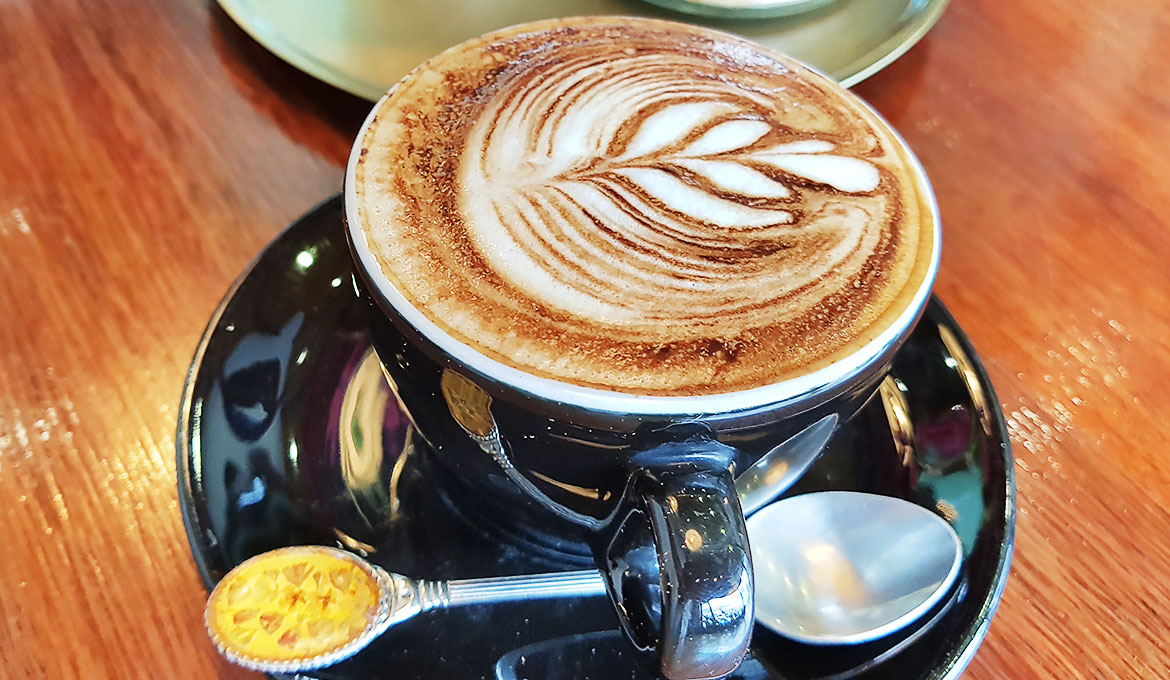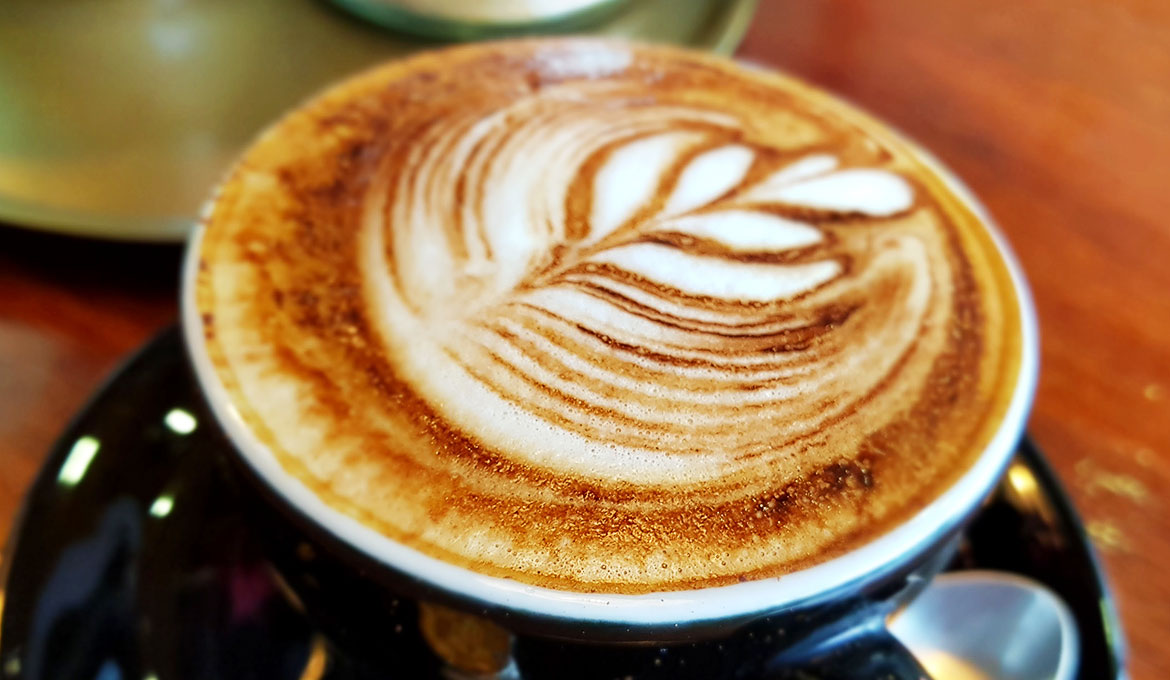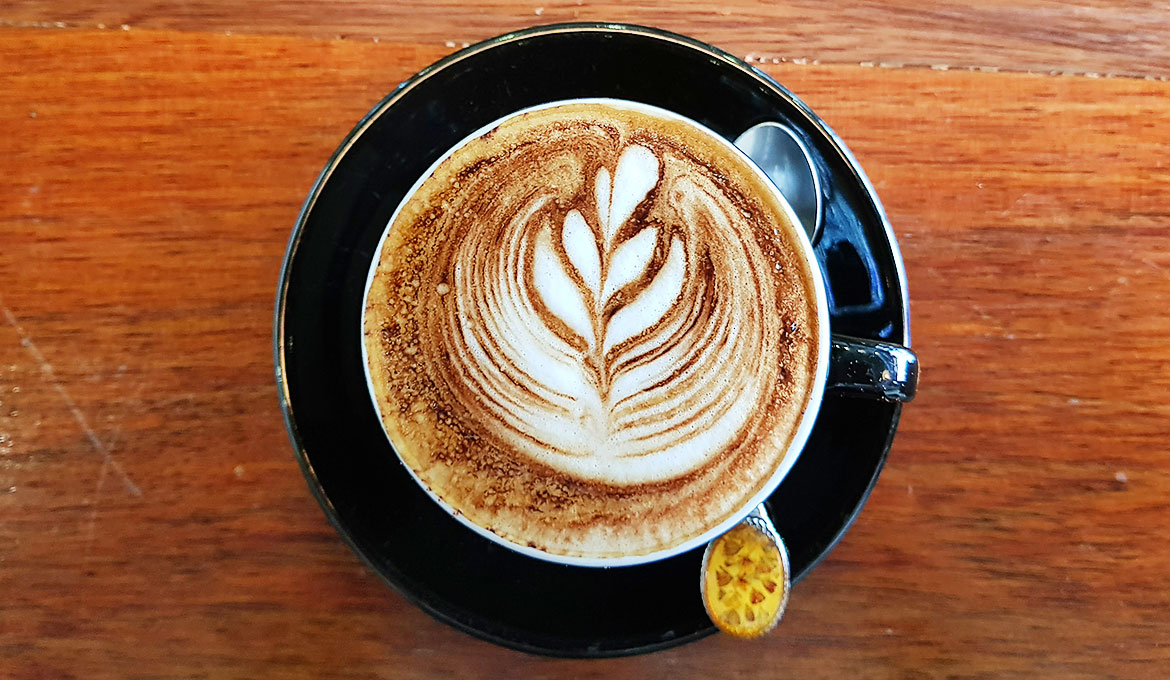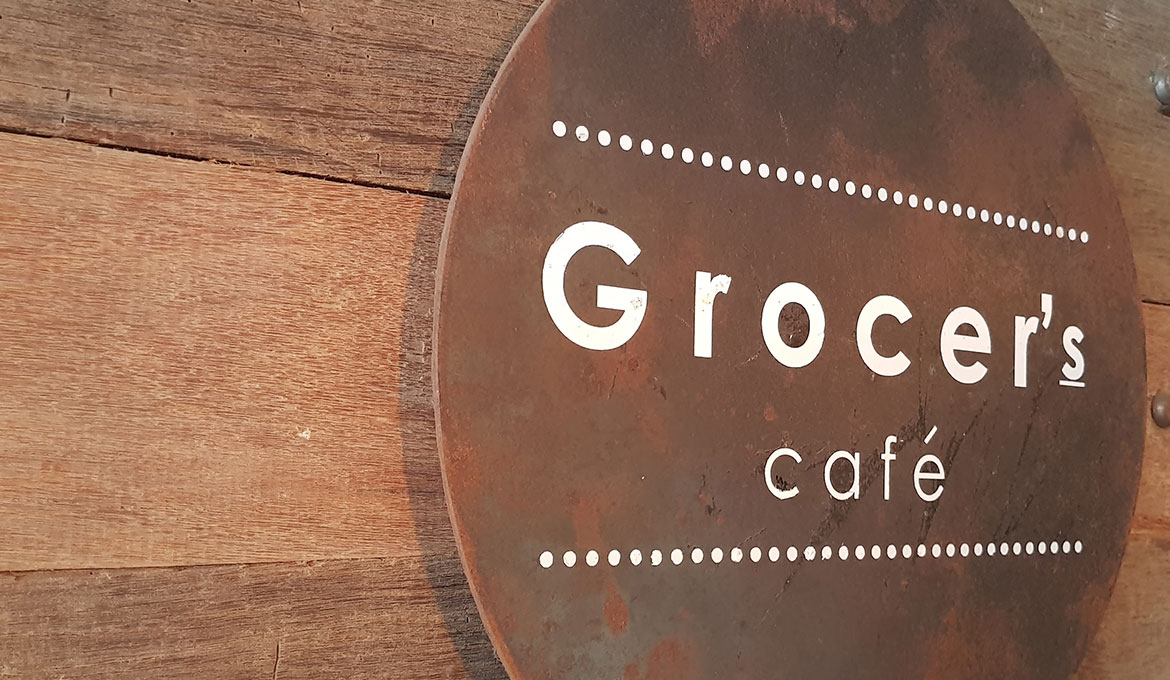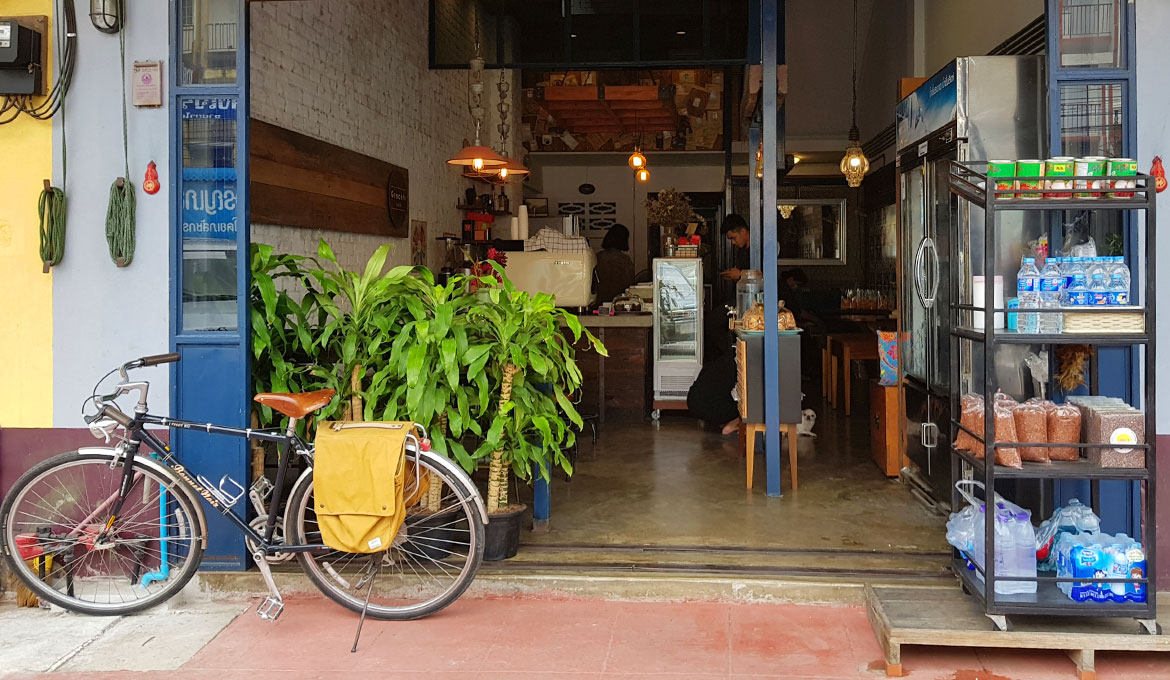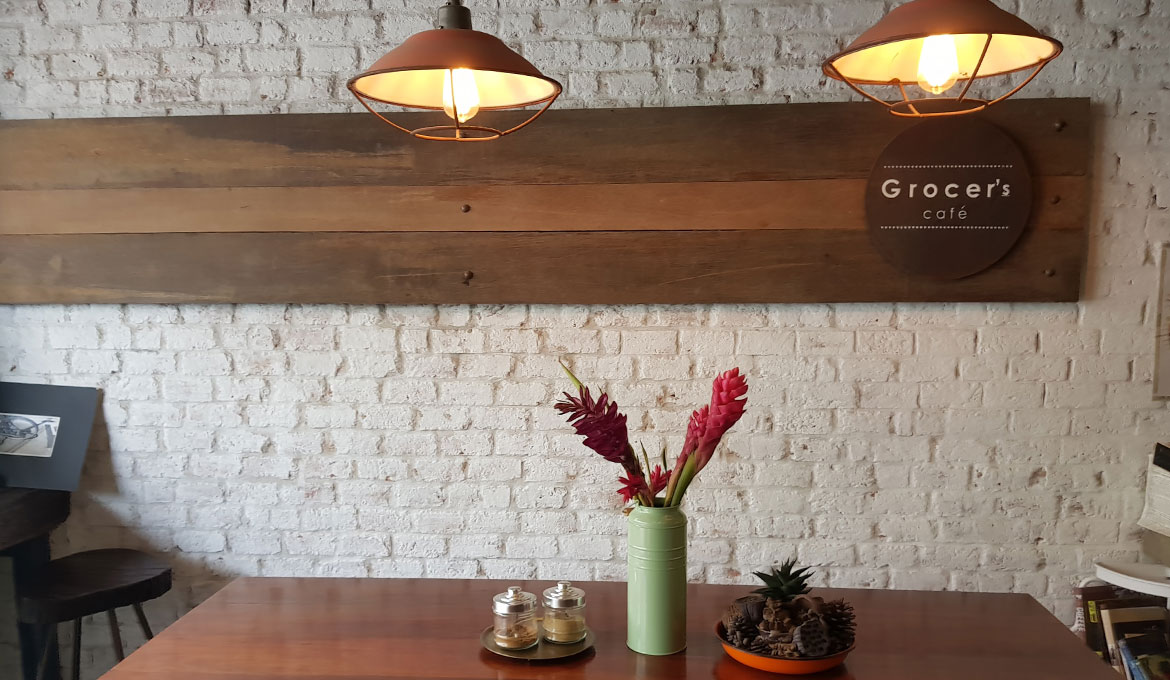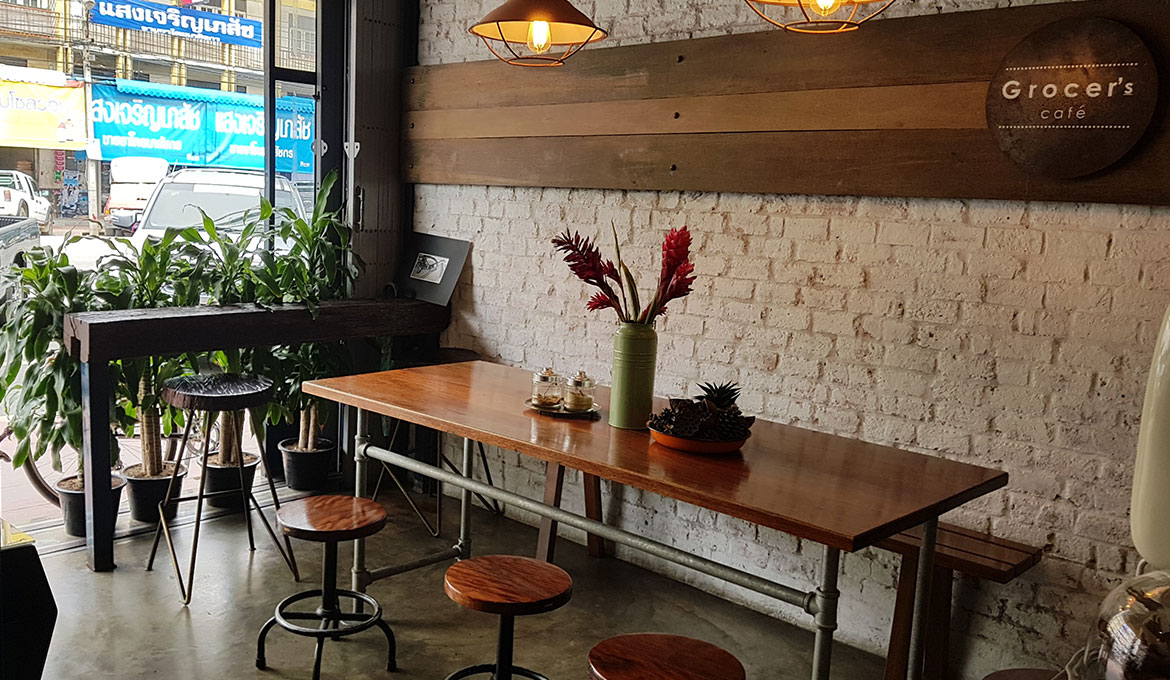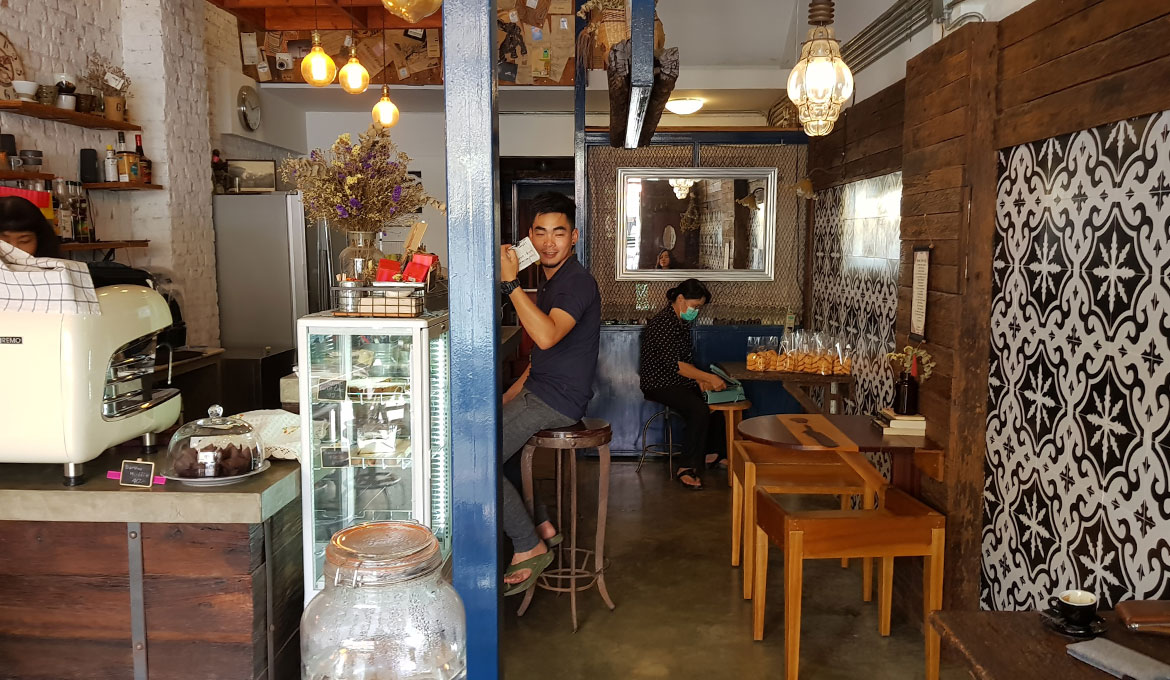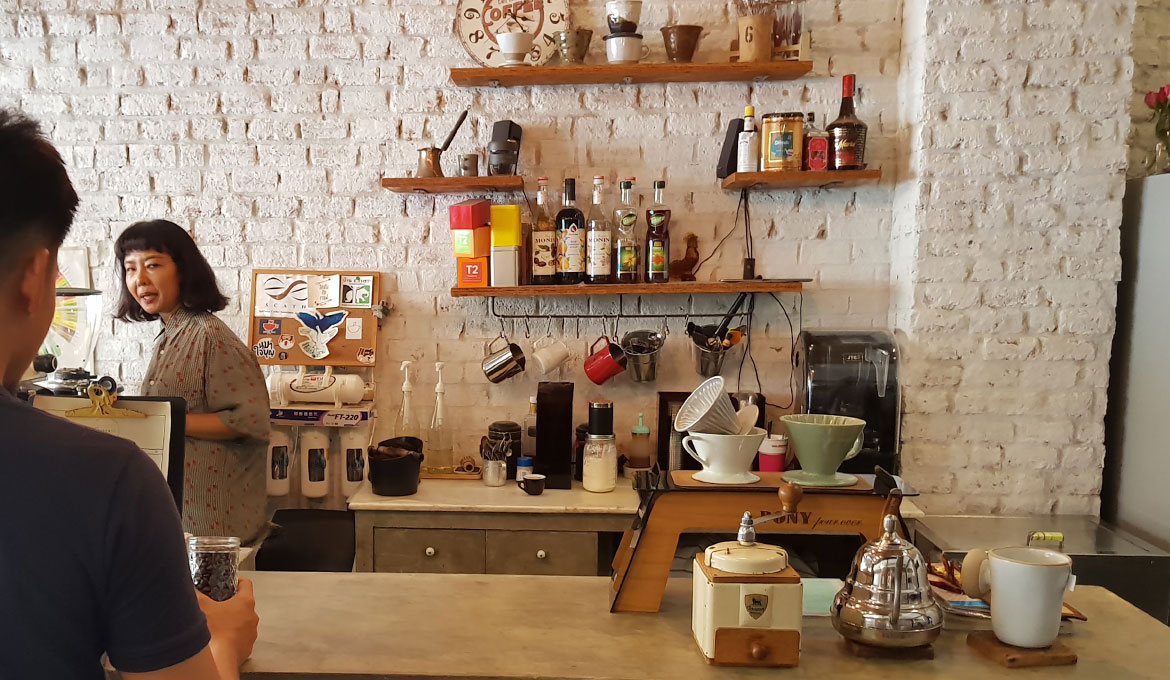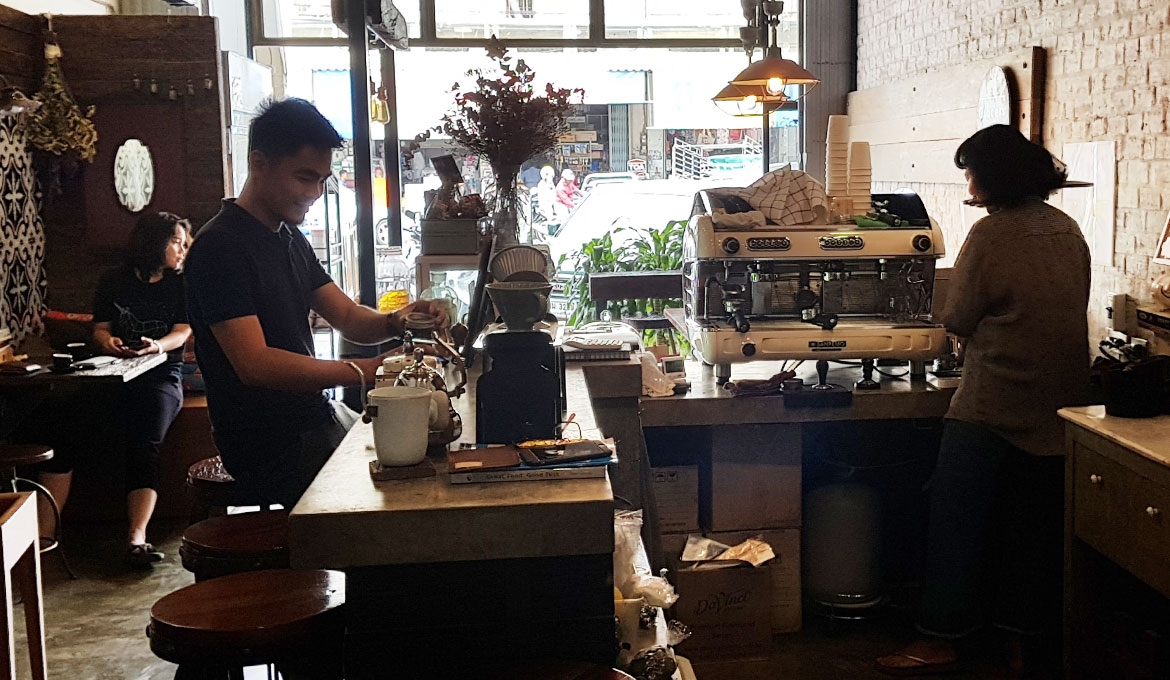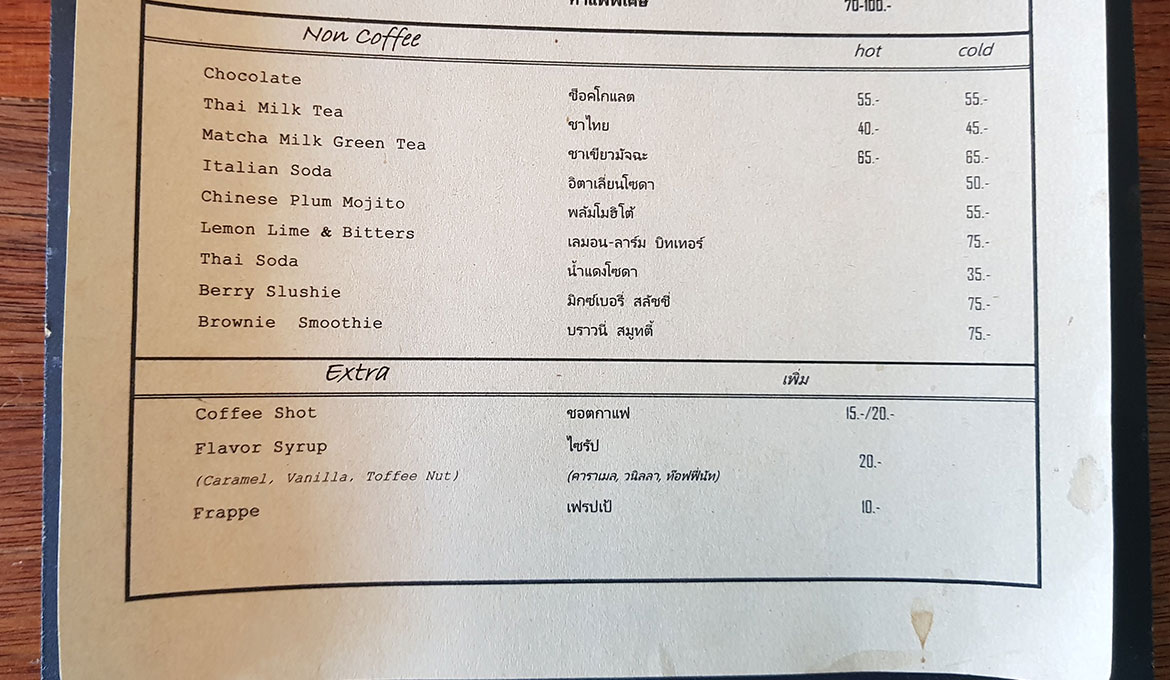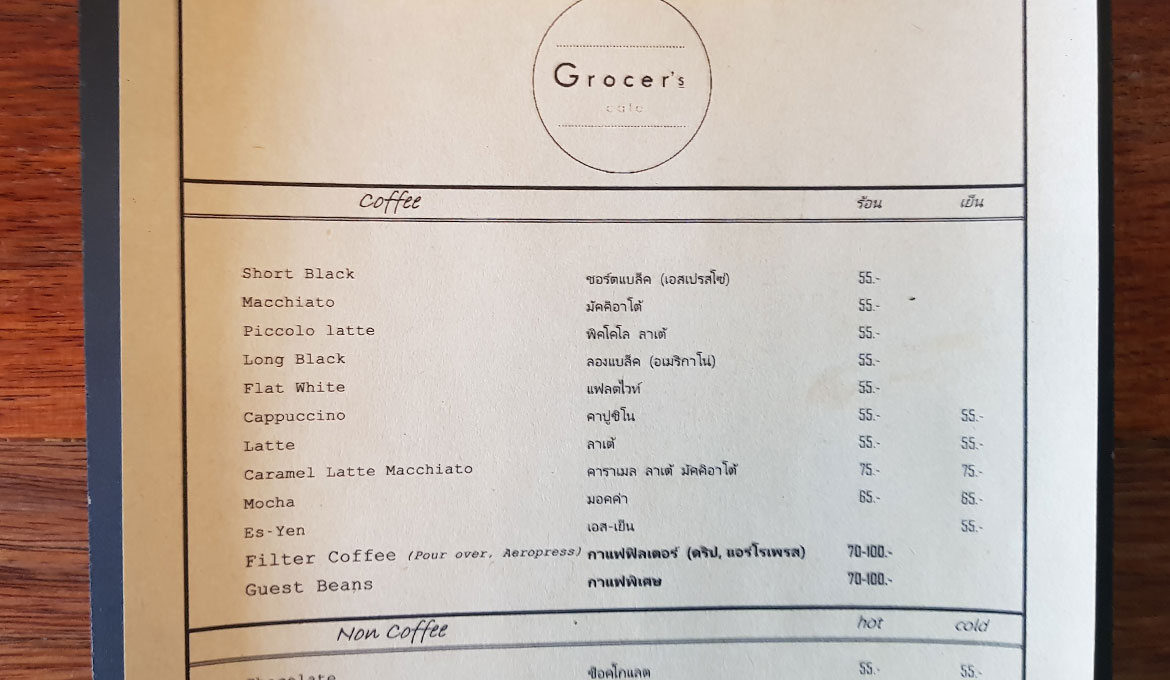 What to Expect
Location

Ambiance

Coffee Quality