Not many place around Hua Hin with a view like this one! I would have to say that's the highlight of this place, a cafe/restaurant built on a second story outdoor deck that overlooks the hills of Pak Nam Pran. It's easy to see that this place was built to chill out and relax while taking in these views, as it's perched just high enough to get a good view of the hills surrounding, and has some nice, lazy, swinging chairs to sit on so you can rock yourself to sleep while you watch the world go by…or in this case, "watch the world sit still".
With a name like "Green Hills COFFEE" I was expecting to have a good tasting coffee from these guys, however on my visit here, the power was out and so the coffee machine wasn't operational 🙁 I wasn't too disappointing, because I could see the trip was well worth the while just to be able sit and enjoy the views from here, and also knew a few other good coffee stops not too far by that I could go to afterwards. So I figured I'd order one of their Thai dishes, sit back, relax and take in views for an hour or so.
I ordered a Chicken Green Curry with rice, as hadn't tried one in a while, and from the photo on the menu, it looked well presented and a good size (understanding at the same time I could be fooled – as it is rare that the photos on menus here reflect what you get on your plate). Another dish I tried was the popular Phad Kapow on rice – mainly just because it's an awesome dish and is much like a coffee sometimes ie. You need your Phad Kapow fix!
The dishes came out pretty much EXACTLY as was shown on the menu – I don't have a photo side by side, but if I did, they would look pretty much the same. A good size bowl of Chicken Green Curry (more like a casserole dish) and nice single serving of rice. The Green Curry I will remember, it had a kick/flavor that was REALLY strong –  an I love that, especially if you're going to mix it with rice, because it doesn't mean you have to pour the whole dish over your rice just to experience the flavor. A few times I've order this dish, and it was quite bland, and I needed a big scoop of Green Curry for it to taste flavorsome with my rice, but not this version – I could take a couple of pieces of chicken on my spoon, add a good chunk of rice, and the flavor was still strong and tasty! It was a great portion too, it would easily fill you up if you're on an empty stomach, and if it doesn't, the meals are quite cheap anyway so just order another one!
The Phad Kapow I tasted was the seafood version. This wasn't my dish so I didn't finish all of it, but tasted enough to know it was good Phad Kapow – the flavor was like My Green Curry, a really strong kick to it – super flavoresome! and the seafood was a good portion and cooked well.
This is a must stop for the views alone – You can eat here (two people) for about 200 baht! At this price alone, just to sit on the chairs, take in the view, and chill for a couple of hours is WELL worth it! Definitely worth a visit if you're around the Pak Nam Pran area.
Shame I didn't get to try the coffee – but all good, because it just means another trip here for a coffee stop – maybe this week! 🙂
Where are they located?
Best to use the map below – or this link here GOOGLE MAP
Where can I find them online?
Check out their Facebook page here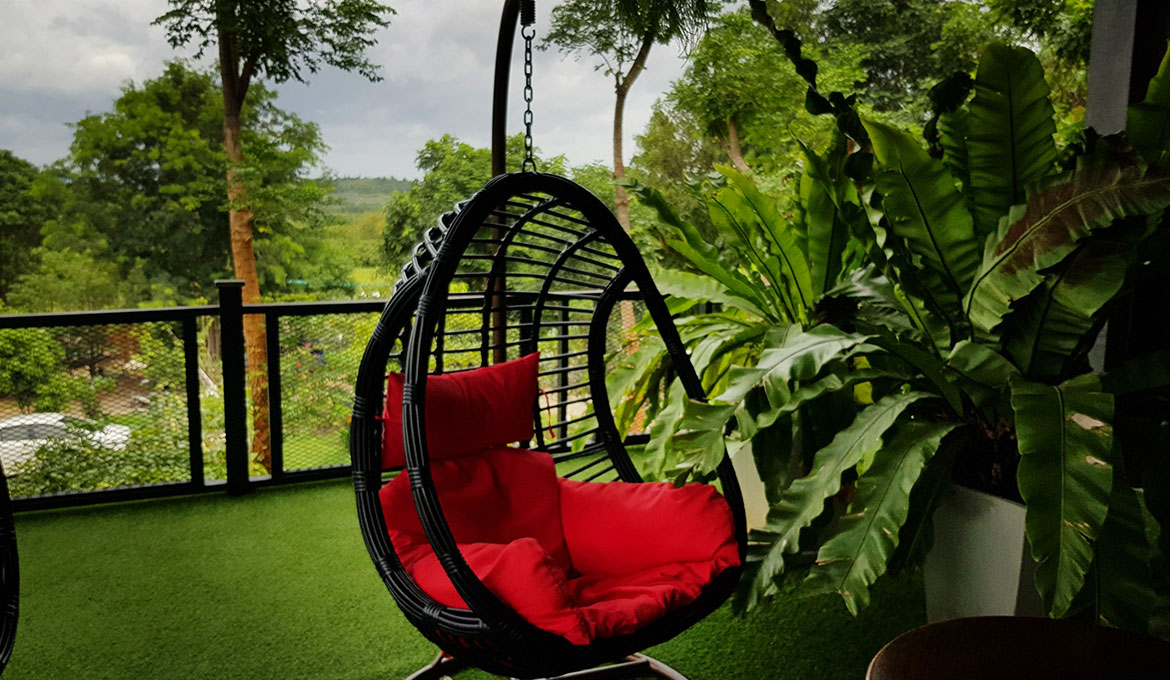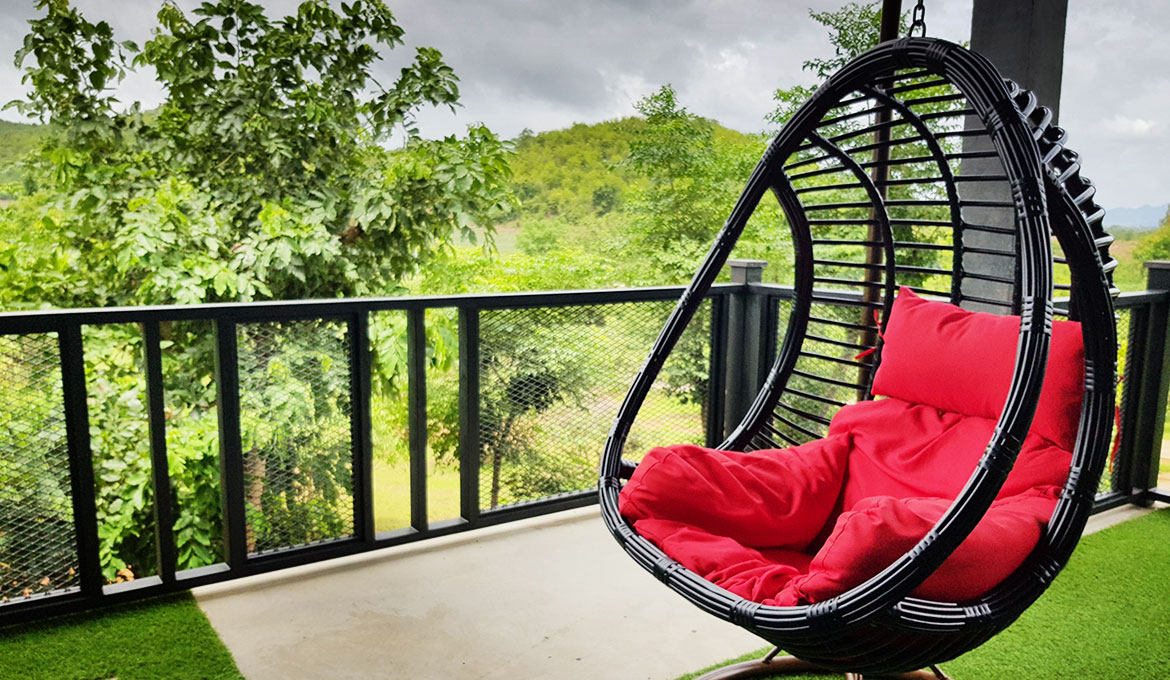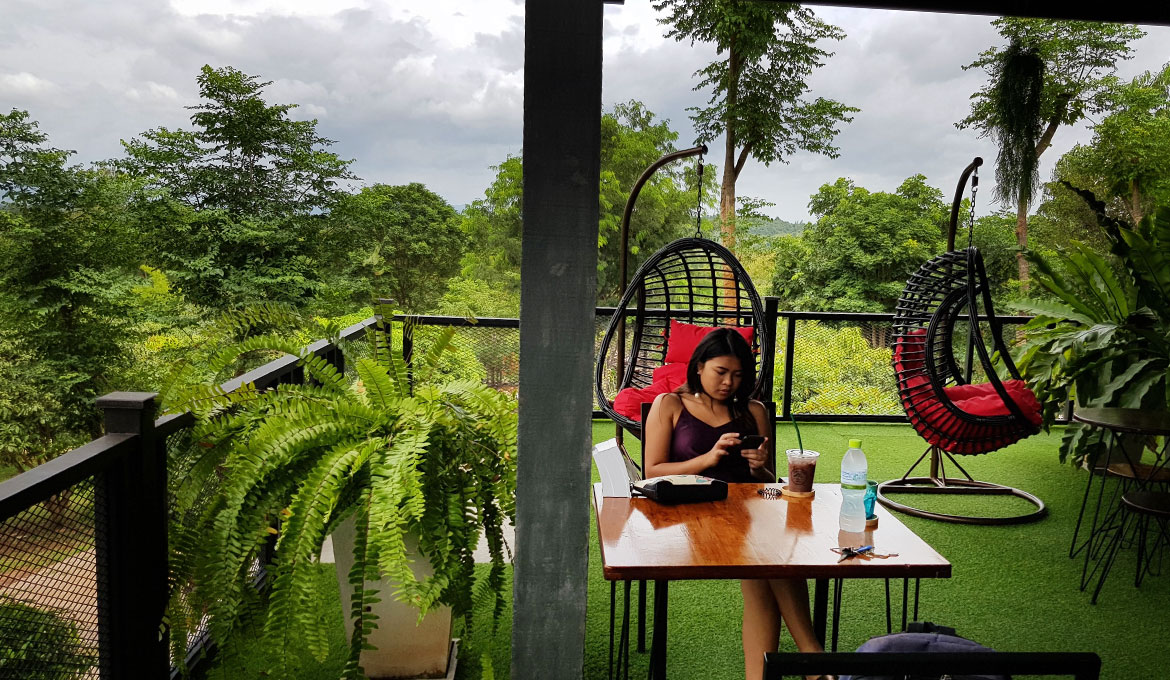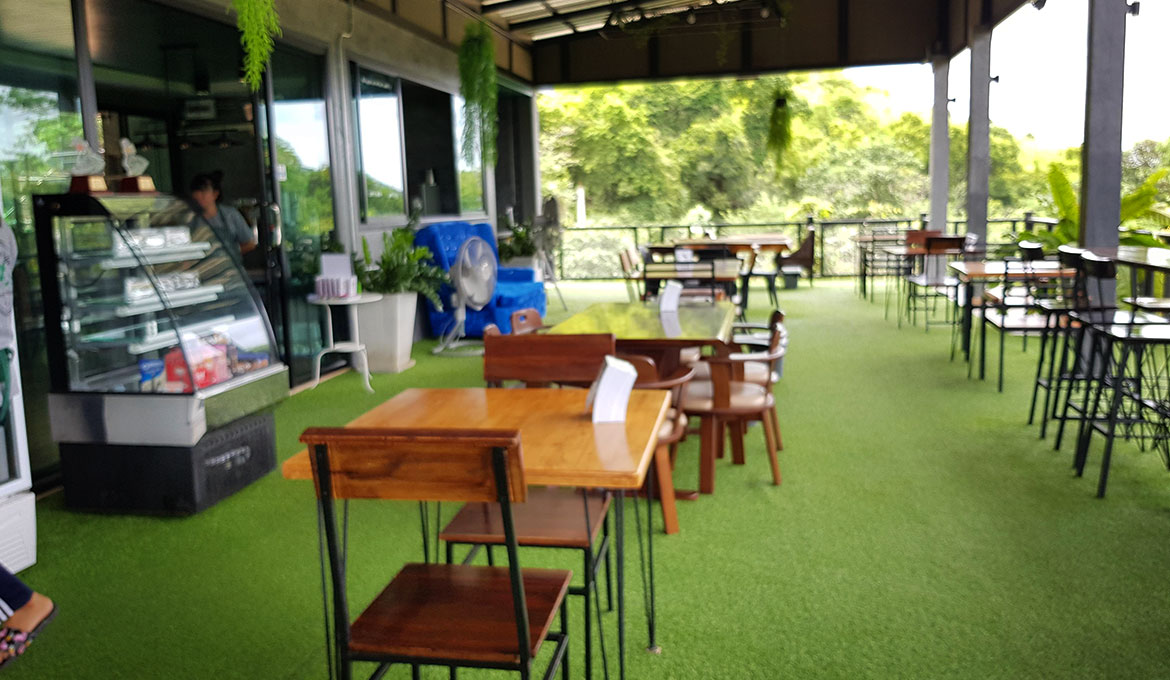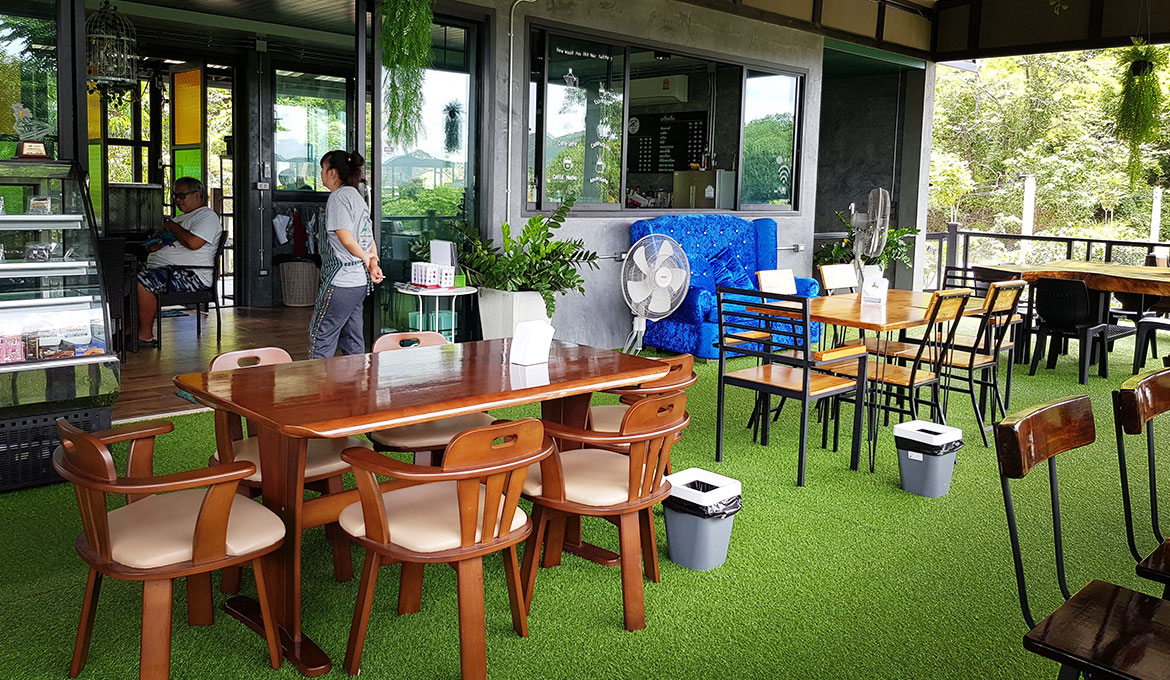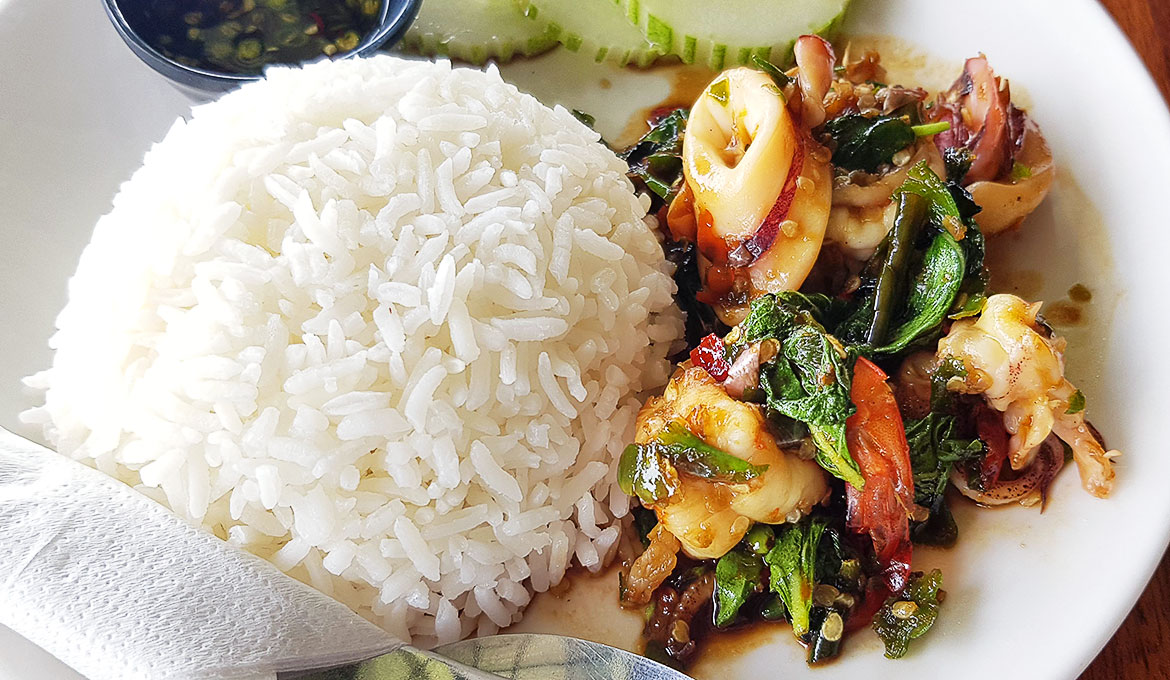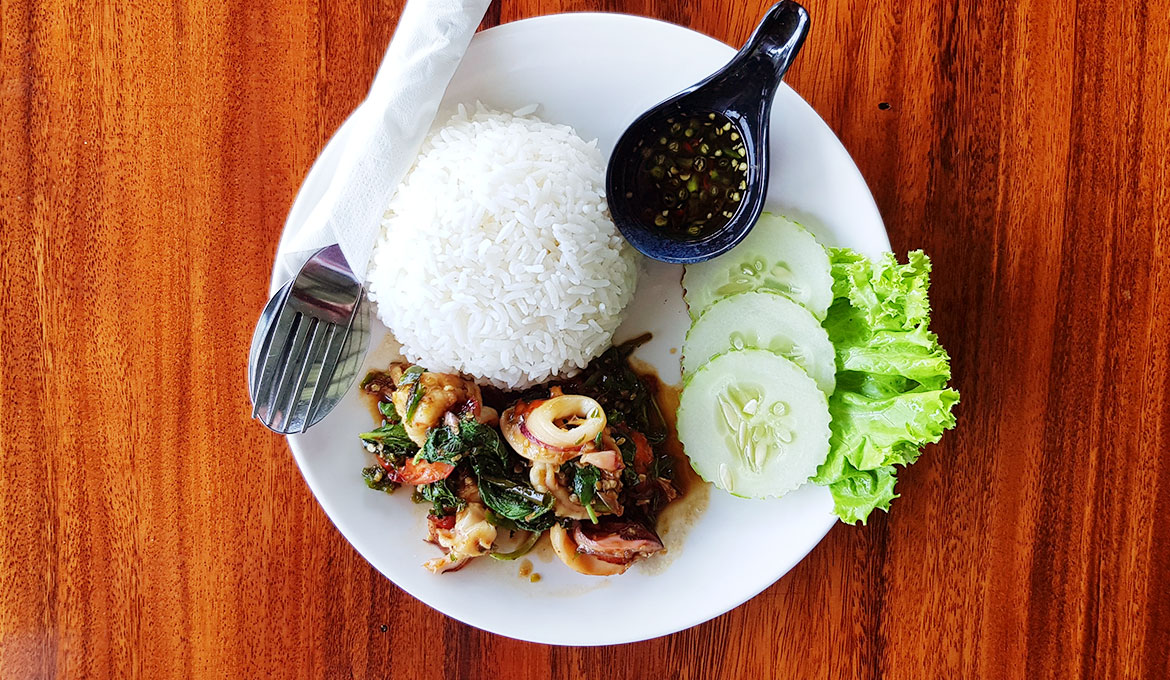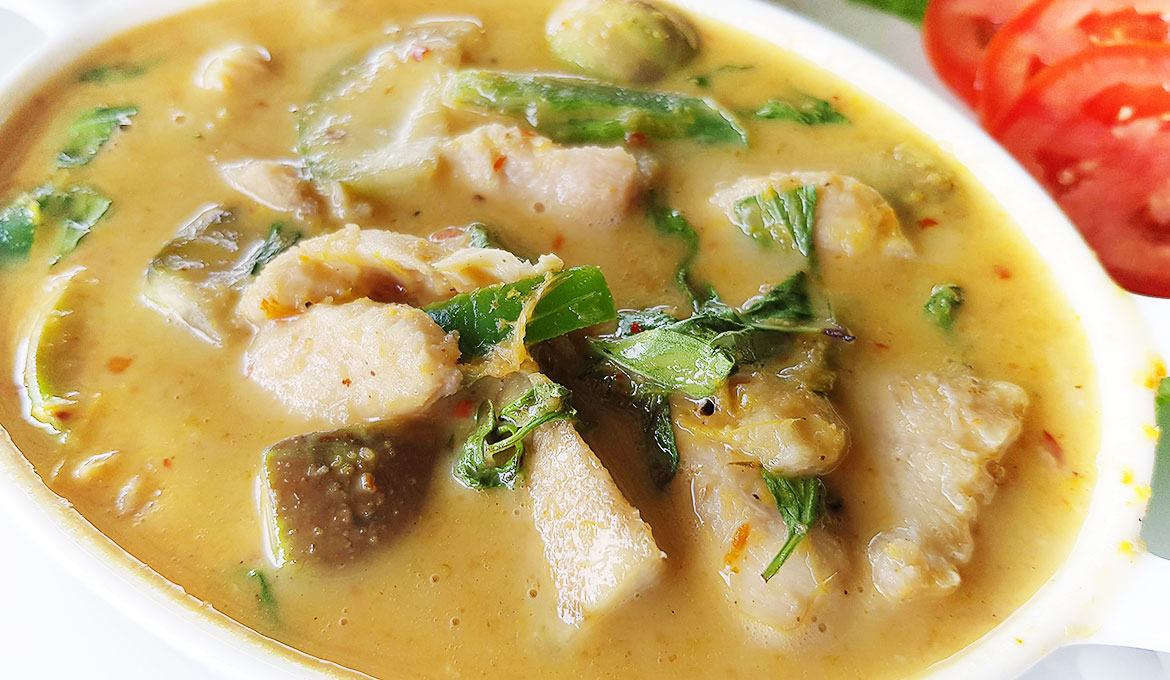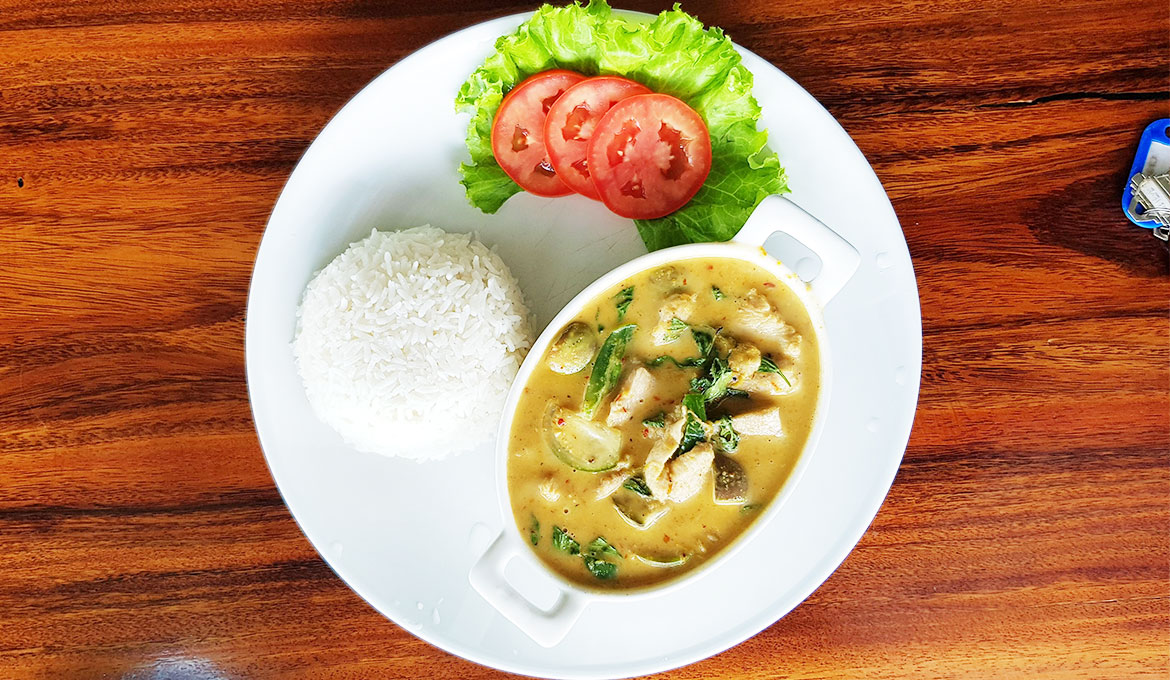 What to Expect
Food Quality

Location

Ambiance