Not so easy to find this place, but once you do, you'll certainly be satisfied (if you're a coffee lover)! I was told about this place by my mate Tim (
Coffee Geek
) who knows his coffee well, so I planned a "Graph" day and set out to visit both their cafe's in the old town of Chiang Mai.
It's not the easiest place to find if it's your first time in Chiang Mai, so check out their facebook page (link is below) or the address on google maps (also provided below)
What was it like?
Well from opening the door to the cafe I was already blessed! A strong smell of freshly ground coffee….ahhhhhhh…one of the best parts of my morning – that freshly ground coffee smell – preparing me for my first sip of coffee.
It's not hard to take in the smell of coffee in this place as it is quite small, so it doesn't take much to fill the room with that freshly ground coffee aroma. It probably only seats around 8 people (comfortably) and doesn't really serve anything other than…well…coffee. They have a few cookies etc. to snack on if you're really peckish, but this place is really all about the coffee.
Although being small, they still do have a good sized table and free WiFi if you wanted to use your notebook while there, but it probably wouldn't be a place to setup for longer than it takes to have your coffee. I bought my notebook with me and spent a good 20 minutes there comfortably, but probably wouldn't stay longer than that – unless I was ordering another coffee.
I ordered a cappuccino. They use a nice size cup here (not too small, not too big) so it came with the perfect mix of coffee and milk and was a nice strong kick to the start of the day!
The place is pretty cozy and sits on a quiet road, so it's quiet and easy to chill for a good 20-30 mins.
If you're not hungry, you might be by the time you're finished, as they have a few posters advertising their food available from their large cafe/restaurant (Graph Table) which certainly got me hungry. They also have a menu lying around somewhere for Graph Table as well that you can browse through to see if it's worth taking the trip to get something. I was sold, and that was my next destination – Graph Table.
What will you remember?
Probably the quality of coffee – reminded me a little of my favourite little cafe in Bangkok (One Ounce for Onion)
Will you go back?
Yeah quite easily – it's in a good little area with a heap of other cafe's and restaurants near by and this place serves up a real good coffee – I think all that makes the perfect mix for another visit!
Where is it?
Ratvithi Lane 1 Alley | Tambon Si Phum | Amphoe Mueang | Chiang Mai | Chang Wat Chiang Mai | 50200
How do I get there?
Easiest way would probably be to head west along Ratvithi Road towards the UN Irish Pub. Once you get to the Irish Pub, there's a lane way on the right that runs alongside the pub, head down this road/lane way, then the next road/lane on your right sits Graph Cafe – it sits on the corner.
What's the price like?
Not too bad.  I think I paid 75-80 baht for my coffee.
Where can I connect with them online?
Check out their social pages here.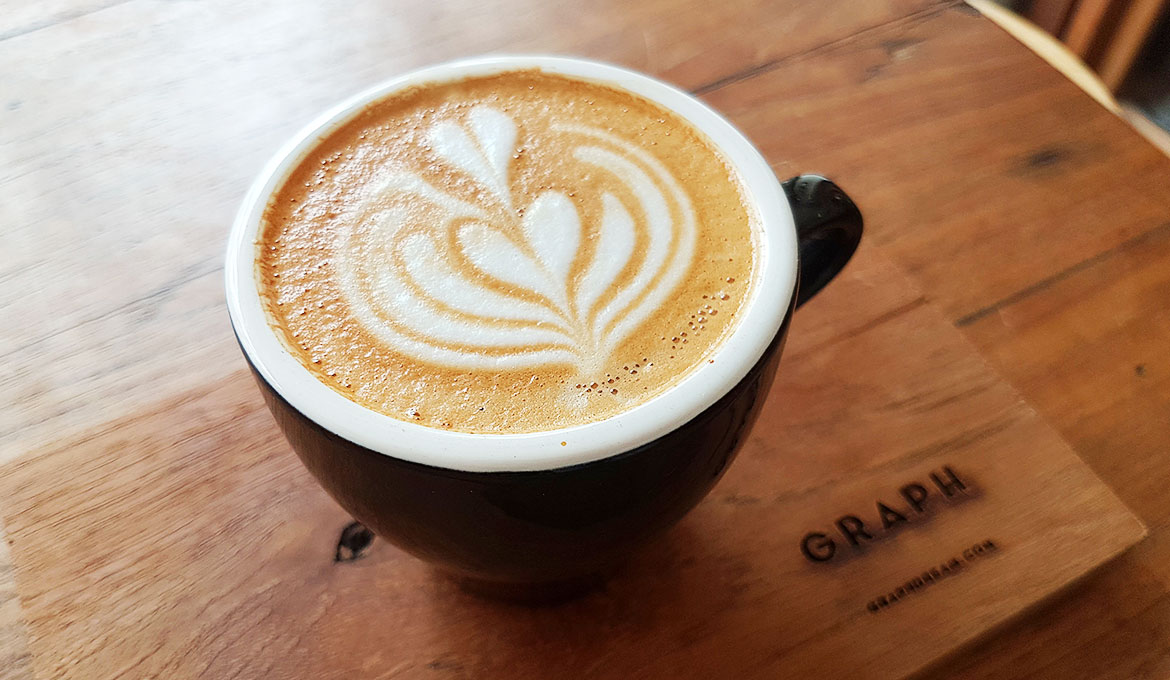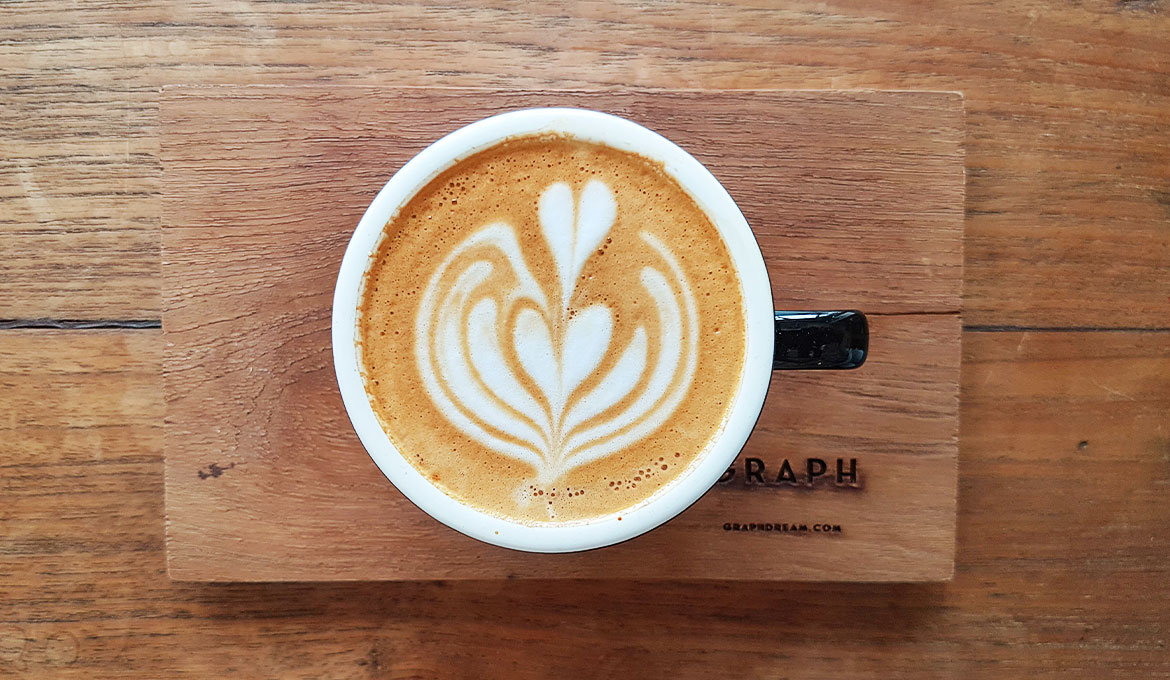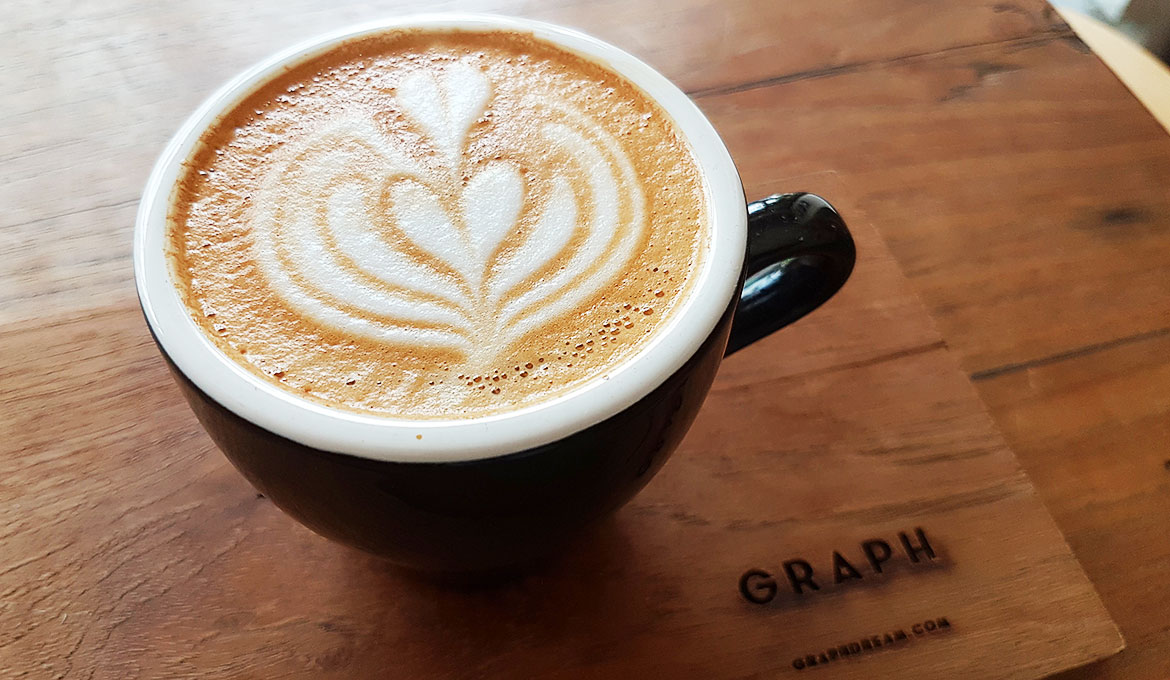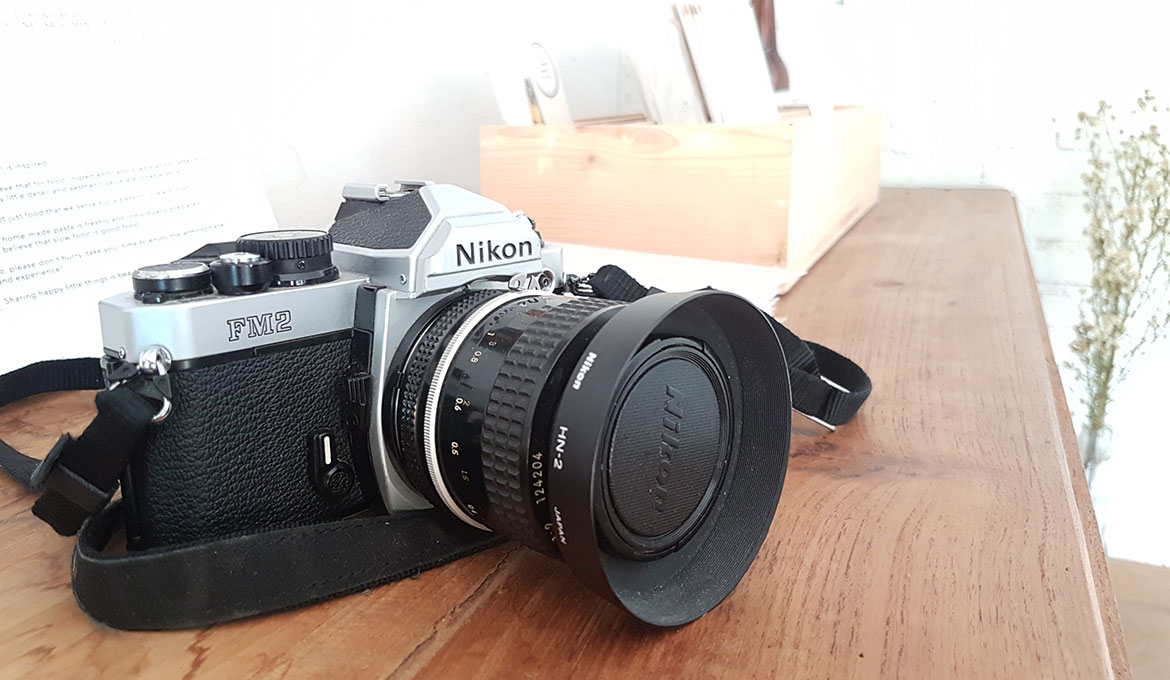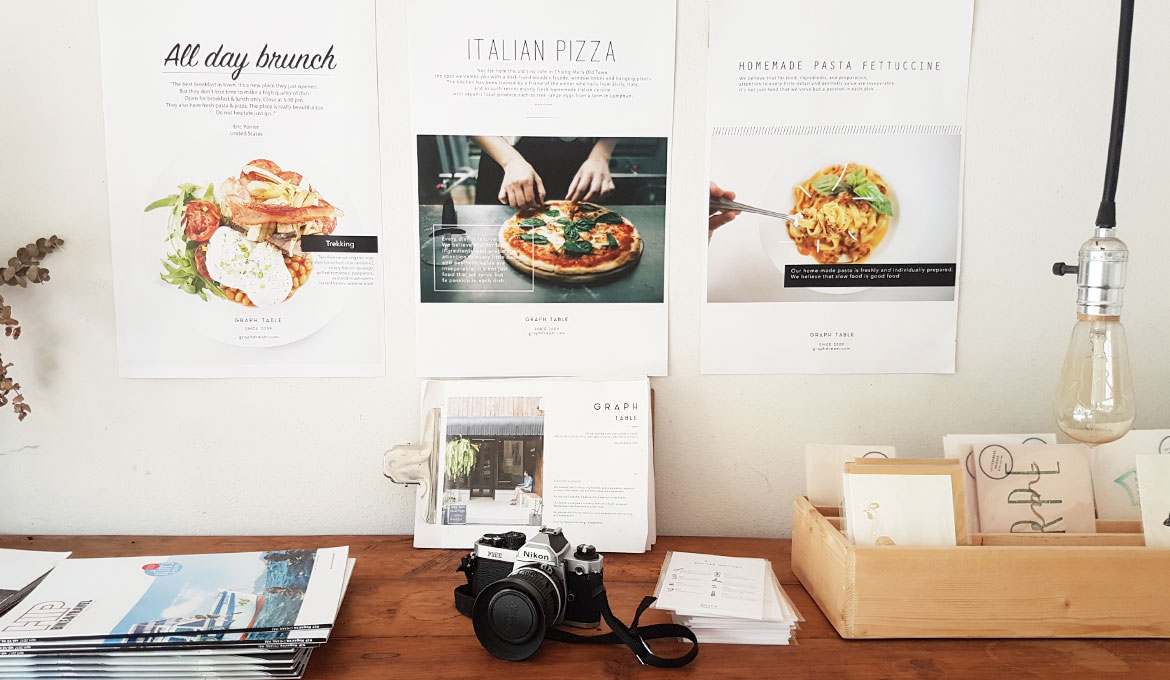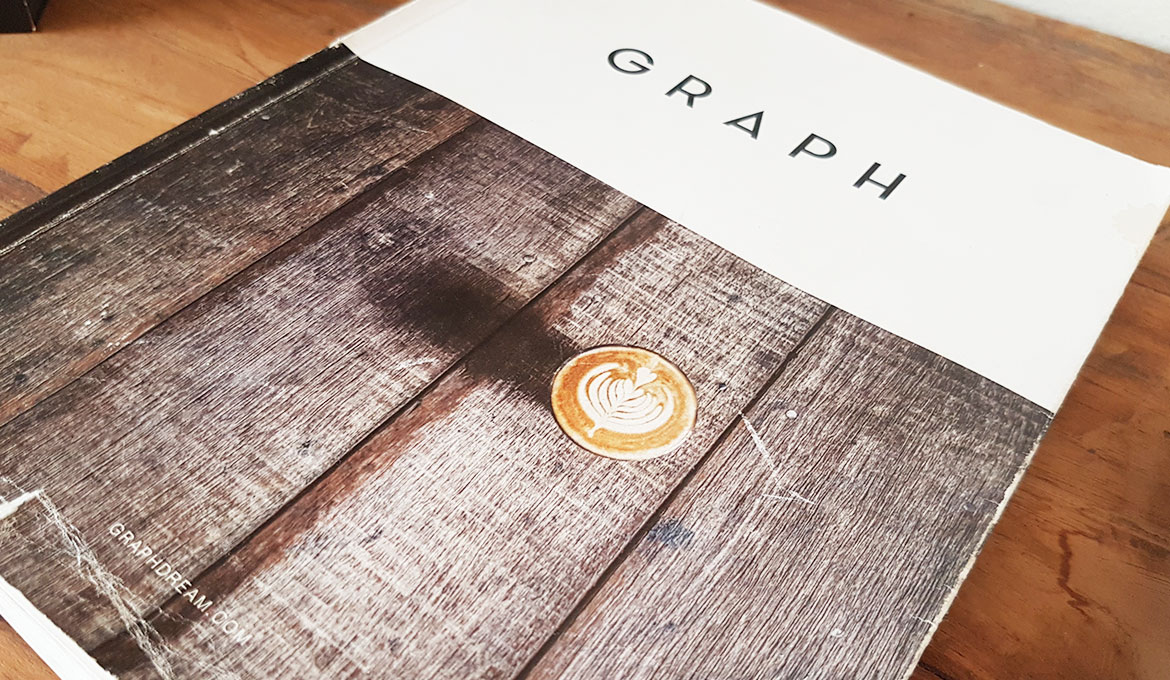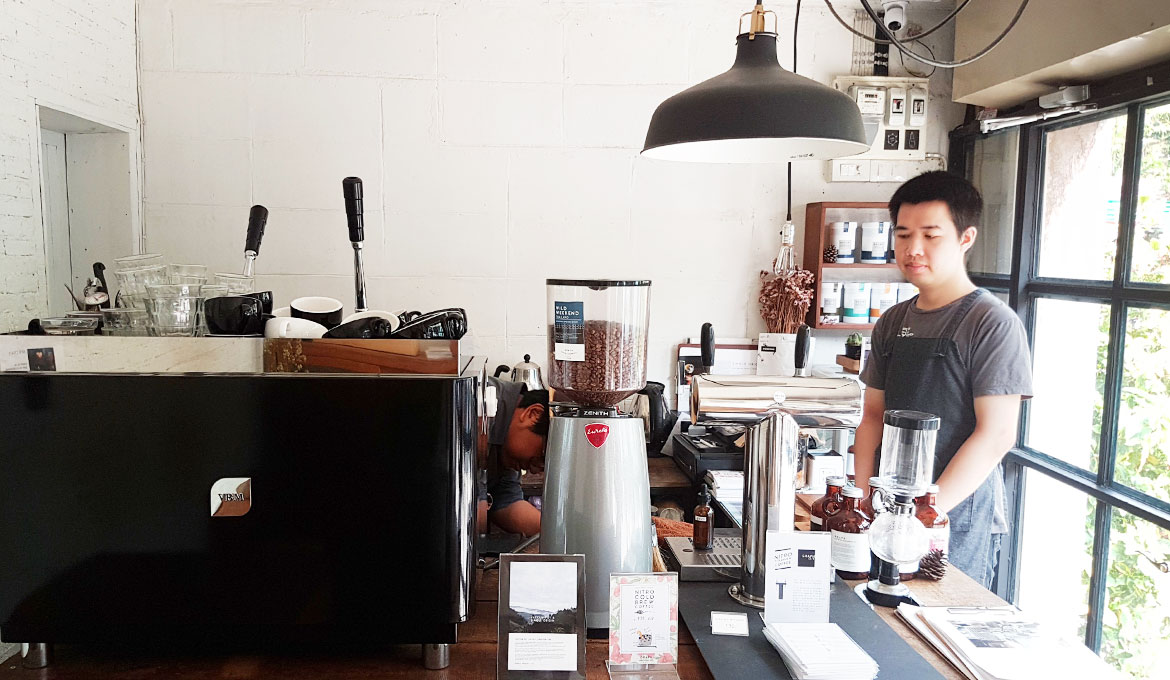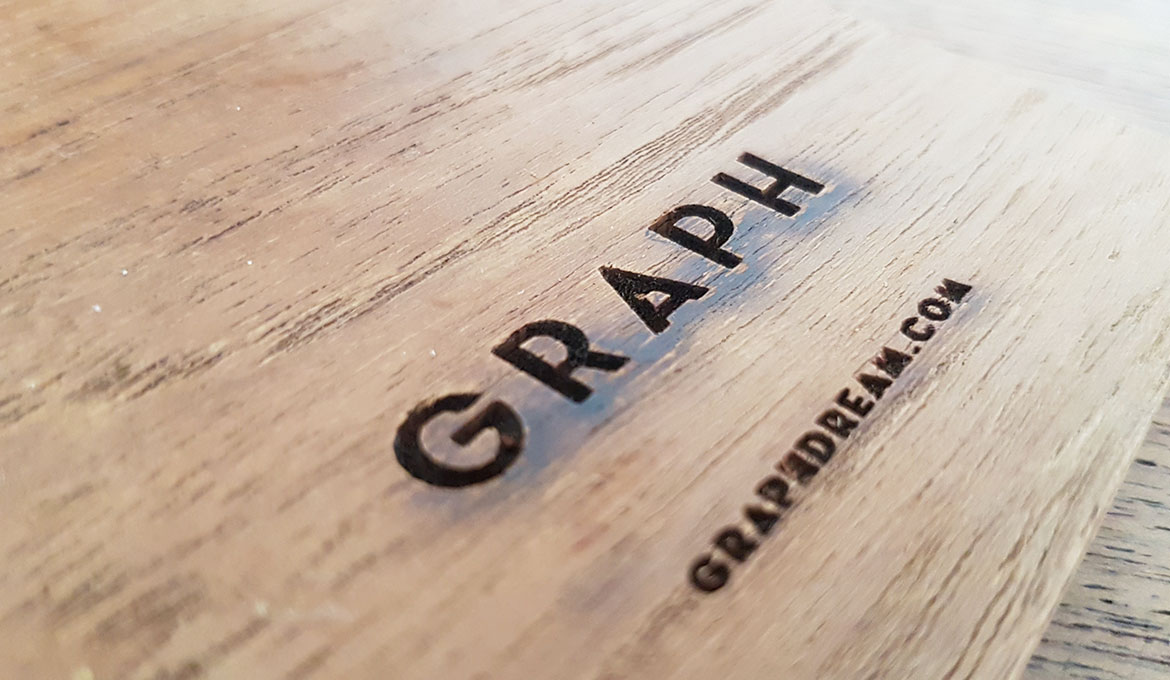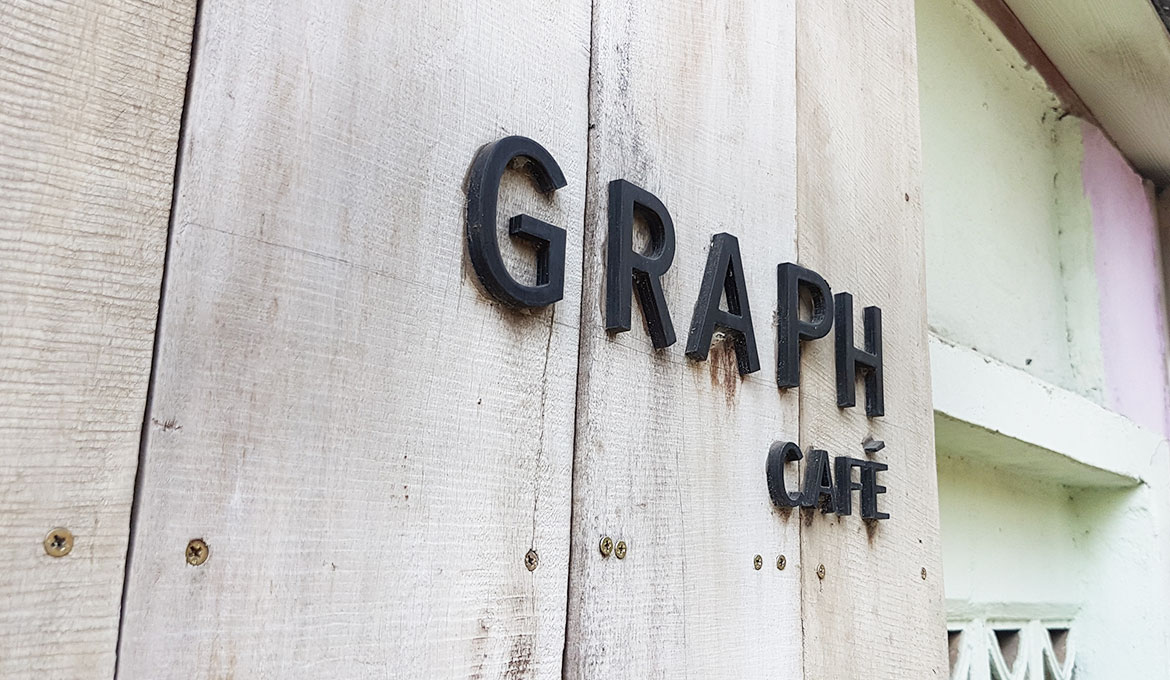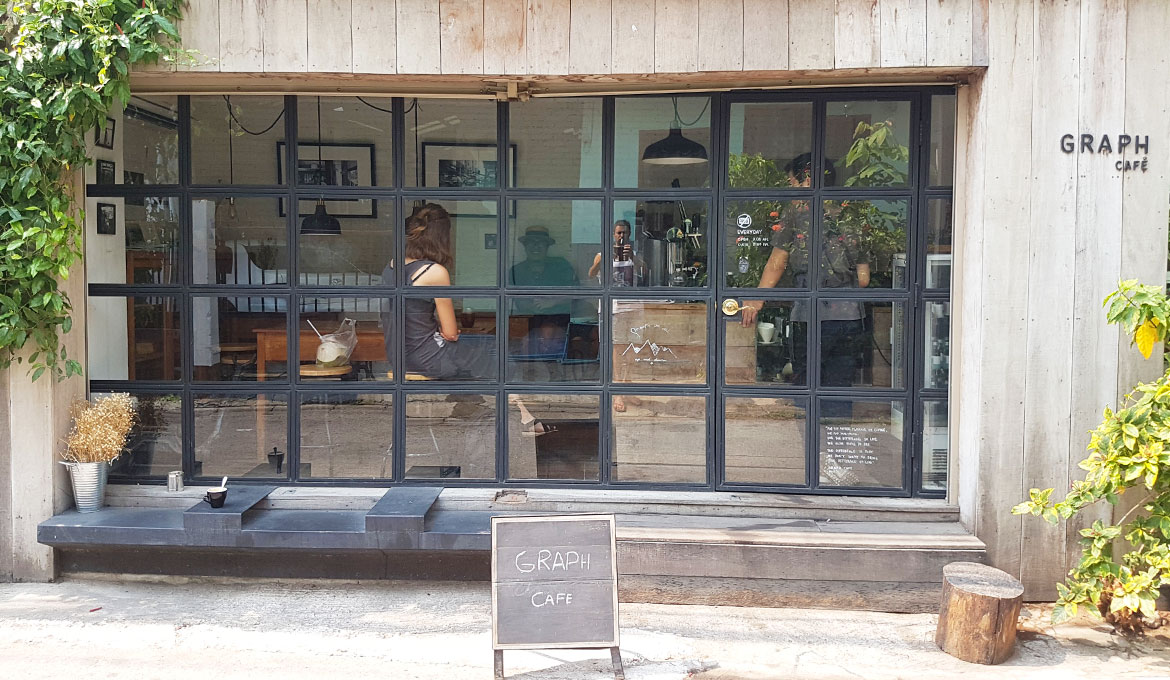 What to Expect
Location

Price

Coffee Quality