I couldn't get to this place soon enough! I'd seen photos floating around Facebook a few days before of the Italian food being served at this place. It looked so traditional I was surprised to find this place was local (Thailand) – I was almost sure it was a post from one of my friends in Italy.
I was straight onto Google and Trip Advisor to find out more about these guys and check out other visitor photos of their food – and yep – all looked absolutely amazing – so this place was in my "MUST VISIT" list for this weekend!
What was it like?
Magical – if I should use one word – but really it was. I'd actually chosen the night of the full moon, but not just any full moon, the so called "Super moon". Normally the walk from the car park to the restaurant might be considered a little bit of an in-convenience, but with the full moon and the way the Hyatt is lit up at night, it's actually quite enjoyable and makes you feel "special".
When arriving at the main reception, the staff nicely welcomed us and directed us downstairs to the restaurant. Before walking down you get a good view of the hotels gardens and giant elephant water feature that sits in the middle of it. All of this is perfectly list of an evening to give it a real quite/peaceful and elegant ambiance – quite romantic really!
The Figs restaurant is pretty much the first thing you will see after coming down the stairs – and there are heap of tables to choose from both indoor and out. Being the the full moon (or super moon), we had to choose a table outside – the weather was perfect for it too. OK, you probably want a little mosquito spray (which they provide you with), but once all done with that – the outdoor seating area is really comfortable and there's a good 15 or so table to choose from.
We arrived around 7pm, so it was already dark and all the tables were candle it – again adding to that peaceful, elegant and romantic feel to the whole place. The inside area carried a similar ambiance however perhaps had a more buffet look and feel to it. The seating inside was ample too with a good 15 or so tables to choose from also.
I knew what I wanted to order before I even arrived here – the wood fired pizza from the photos looked absolutely amazing and something straight outta Napoli! Now it was just a matter of deciding what pizza to get. My mind was set on either the Margherita or Prosciutto.  I wanted to try the bruschetta as well because I'd seen someone else order it and it looked amazing! So now it was either the Margherita AND Bruschetta, or just the Prosciutto pizza – I ended up choosing the Prosciutto Pizza!
I ordered a glass of wine to go with my meal – a Shiraz – Merlot Australian red at 200 baht per glass. This was the first thing to arrive and was a good size glass – more generous than a lot of other places selling good wine at this price! It was quite a nice drop, certainly good for 200 baht and MUCH better than the Mont Claire and Peter Vella you find around at sometimes similar prices.
The next thing that arrived on the table showed true Italian class and style to this restaurant… a basket of bread with some sauces and garlic spread – just like you would experience in Italy (perhaps without the spreads – rather, olive oil). This is one of the things I loved living in Italy – the all round service you got from start to finish of your meal including the light snack/bread you'd be served to nibble on while you waited for the main meals to come out. The bread was lightly toasted to give a crispy outside and soft fluffy center and warm enough for the butter to melt on the bread – YUM! "Patience however dear Sammy" I told myself, because there was a nice big pizza coming out and I wanted to devour all of it!
I knew just from looking at the pizza this was the bomb! The touches of black (burnt) bubbles around the crust, a fresh looking mix of ingredients on top, and not too much topping, just enough topping to get the full flavour of the key ingredients – the thing I love with Italian food – simple yet so much taste! I had read that they prepare the dough the way a true pizza should be prepared (around 48 hours), so my hopes were pretty high!
The Hyatt…Full Moon…Candle Lit Dinner – you might think a knife and folk was the way to approach this beast – but not a hope! I put the napkin on my lap, hands in and under the pizza, and ate this thing like a true pizza lover! Wow! Wow! Wow! Absolutely worth it this pizza! A true flashback to Italy! The dough, crispy on the outside, light, fluffy and a little chewy in the center – and the toppings (prosciutto, mozerella, rocket) – so FRESH!!! I was in love with this place and I'll definitely be coming back, coming back for more pizza, for pasta, for bruschetta – I want to try it all – AND I WILL!!! 🙂
All in all – what an amazing dinner. They do put the service tax on top and in total worked out to be about 100 baht in total tax – but I was aware of this before arriving, and at 300 baht for the Margherita Pizza, that's not too bad – considering other fast food type places are selling them at similar prices.
What will you remember?
Geez – everything! But I have to say the Quality of pizza! Truely Italian!
Will you go back?
I think I'll need to hold myself back – could end up here too much!
Where is it?
91 Hua Hin Khao Takiap Road, Nong Kae, Hua Hin, Prachuap Khiri Khan, 77110
What's the price like?
Not cheap – but pretty good for quality Italian food. Put it this way – I would pay more for the meal I had back home at a normal restaurant. This was some top Italian food at incredible resort.
Where can I connect with them online?
Check out their  WEBPAGE here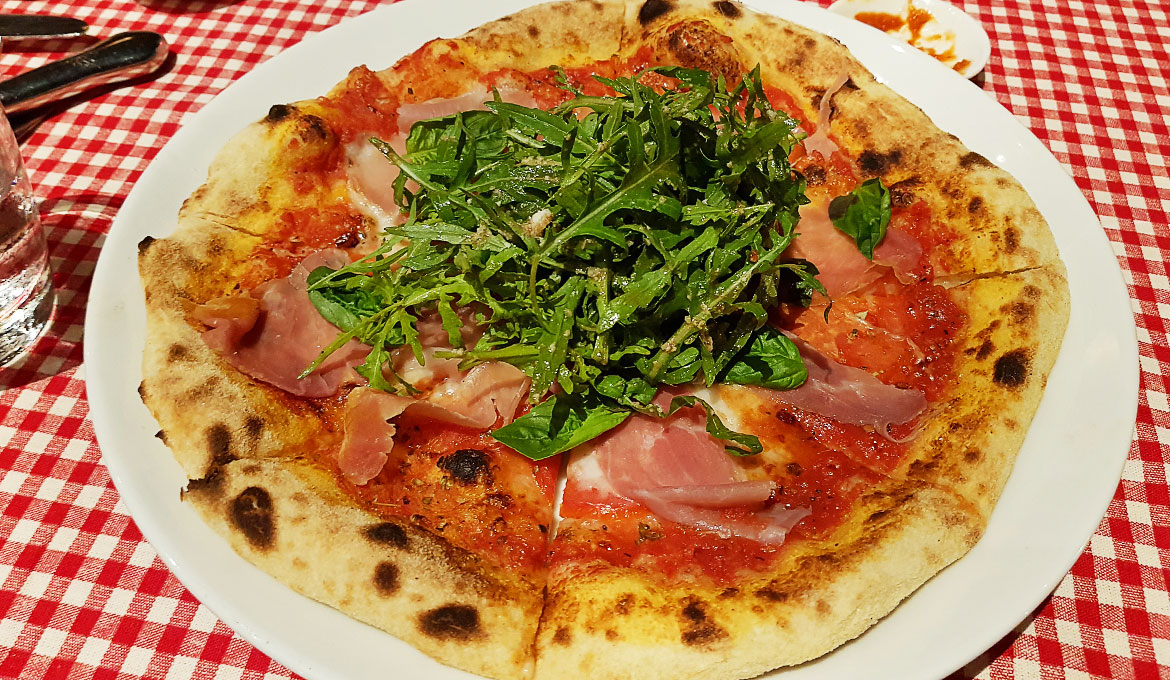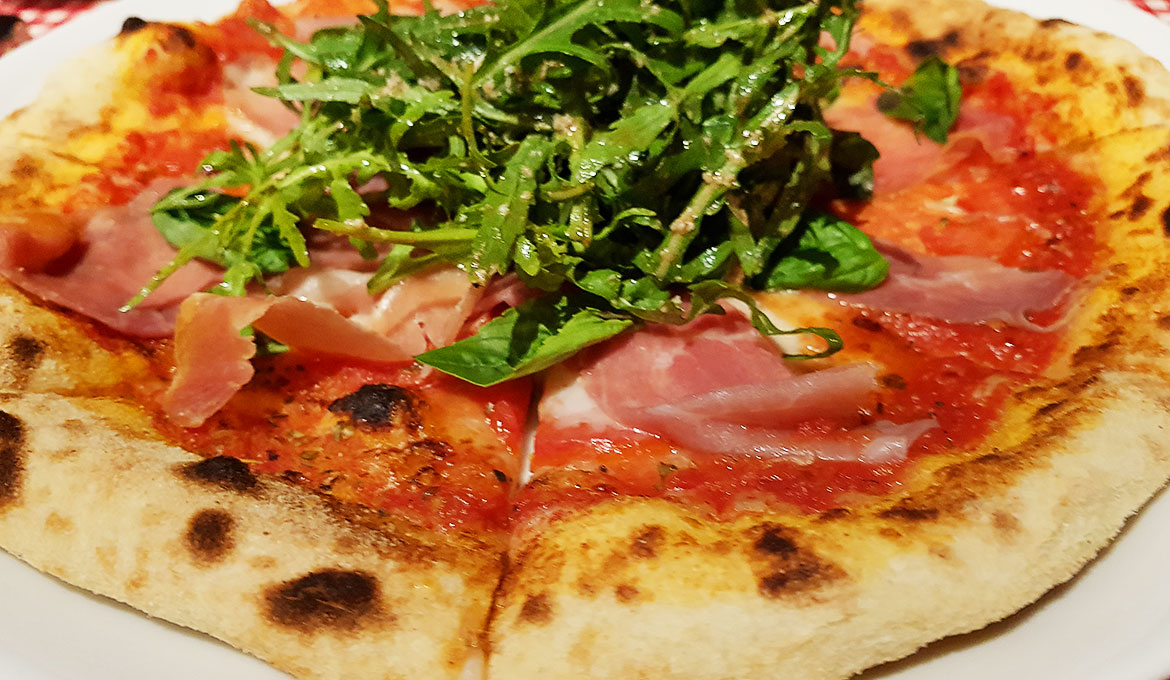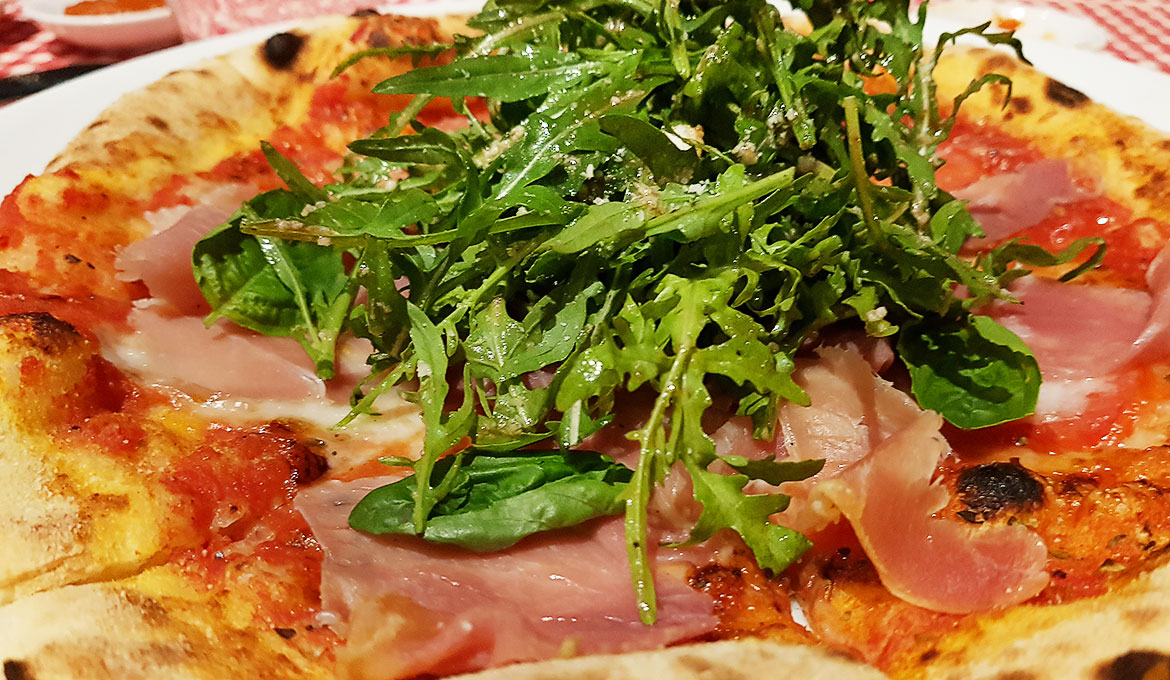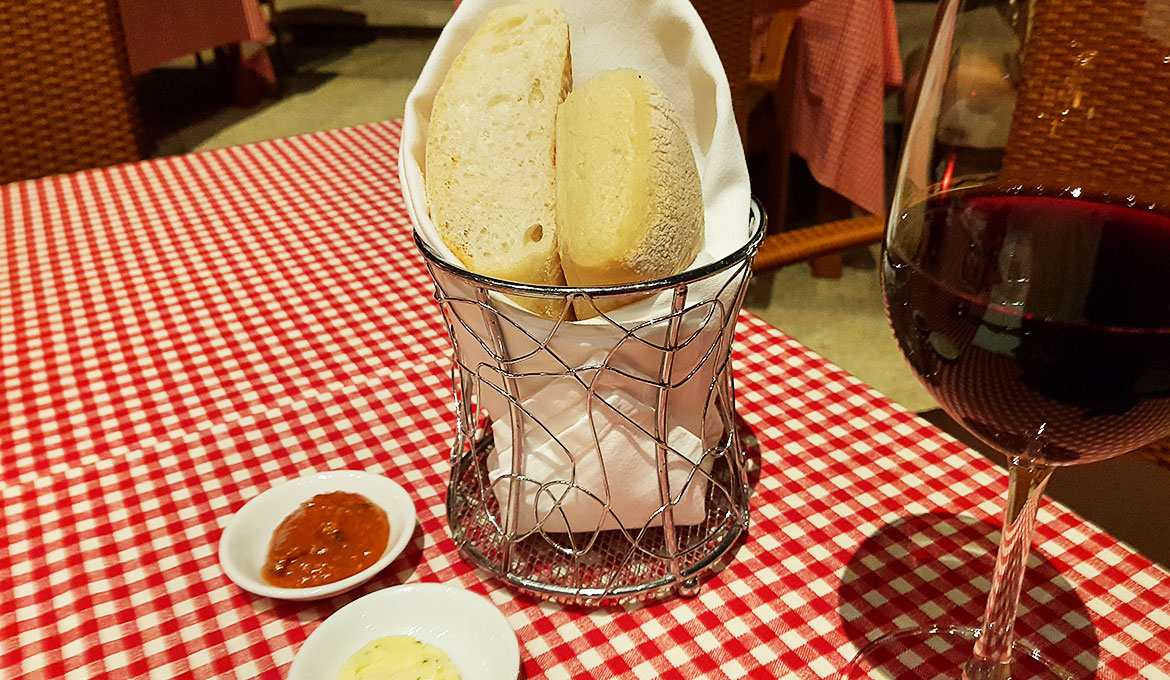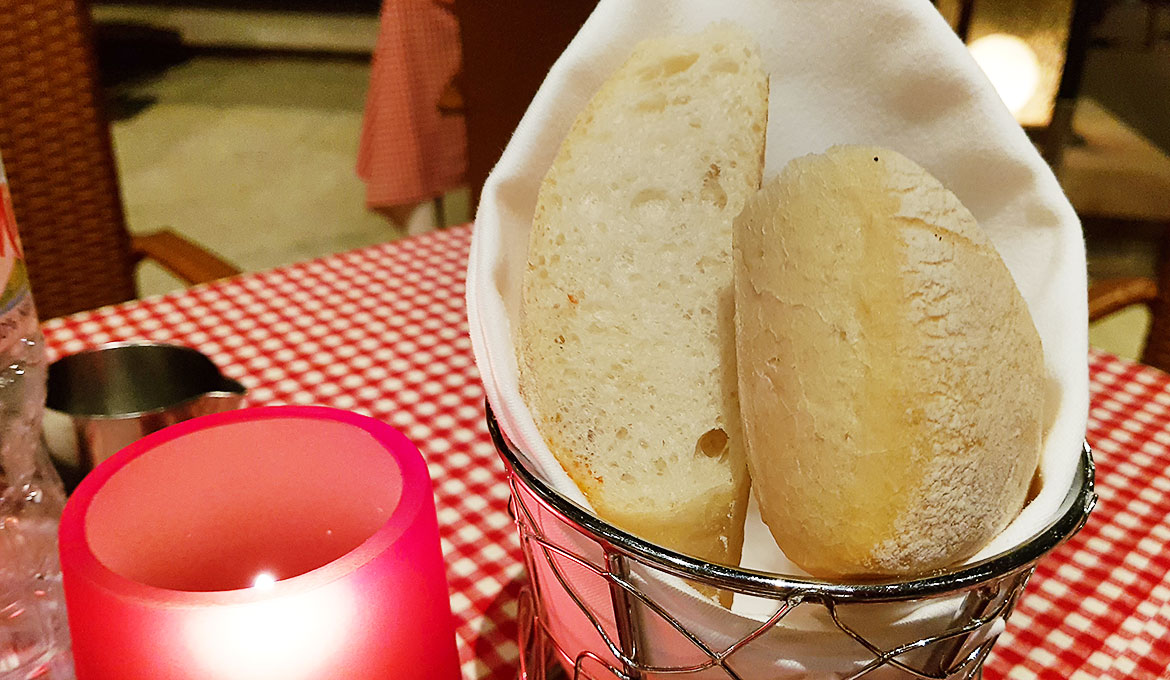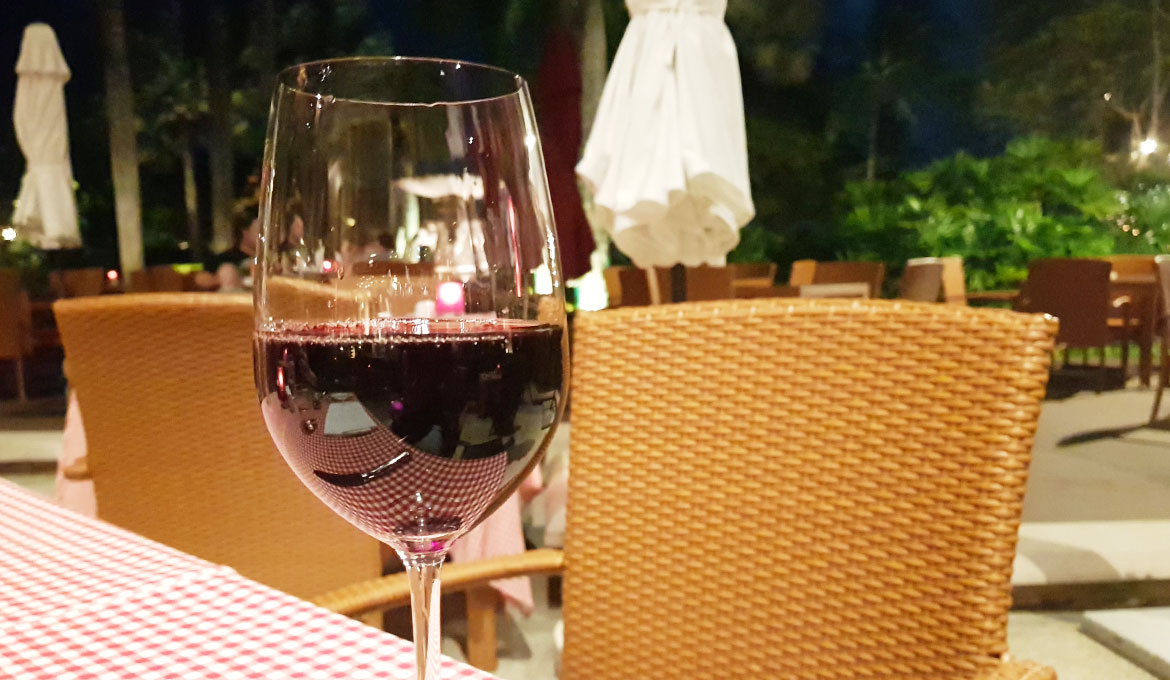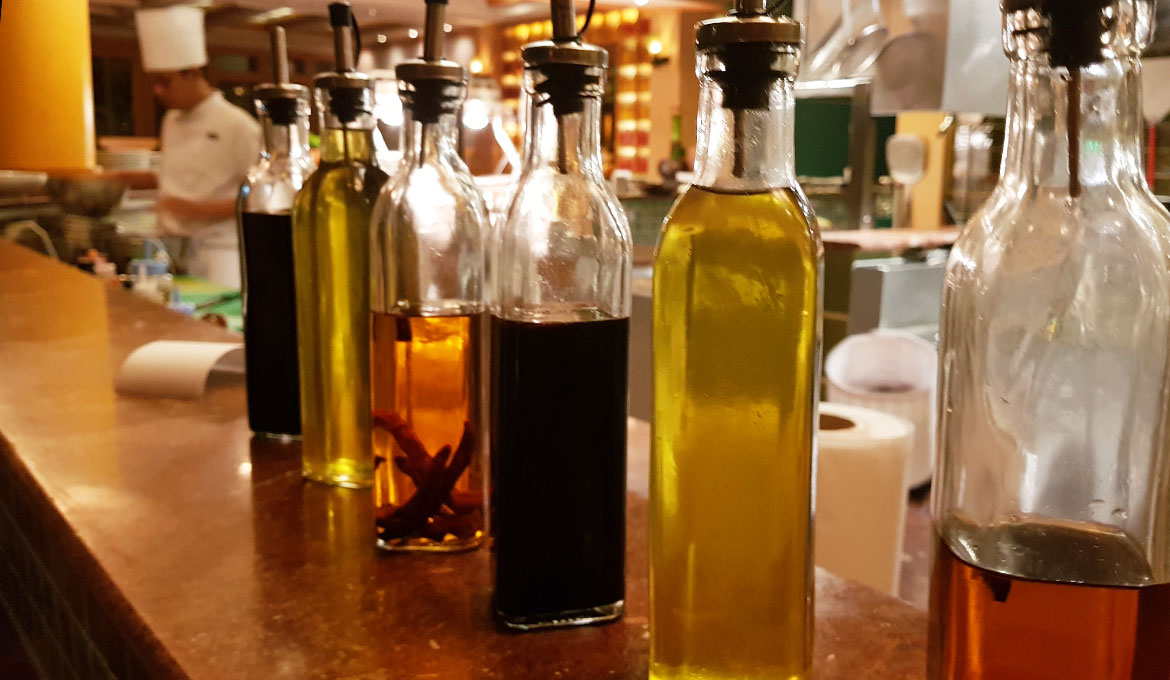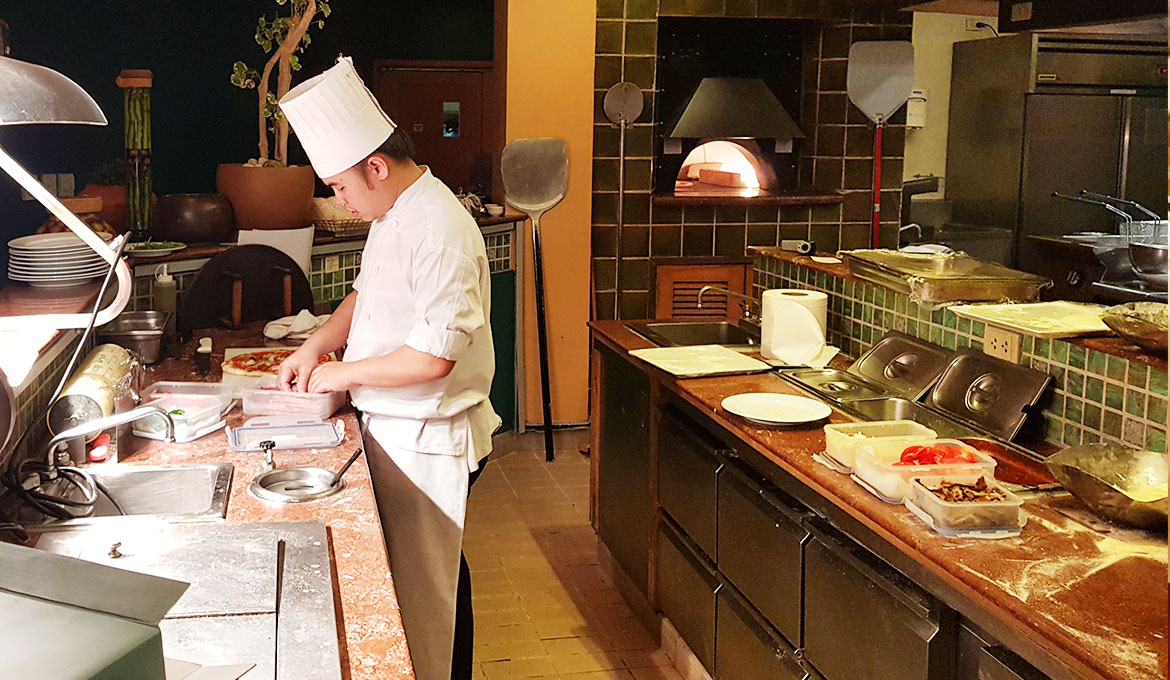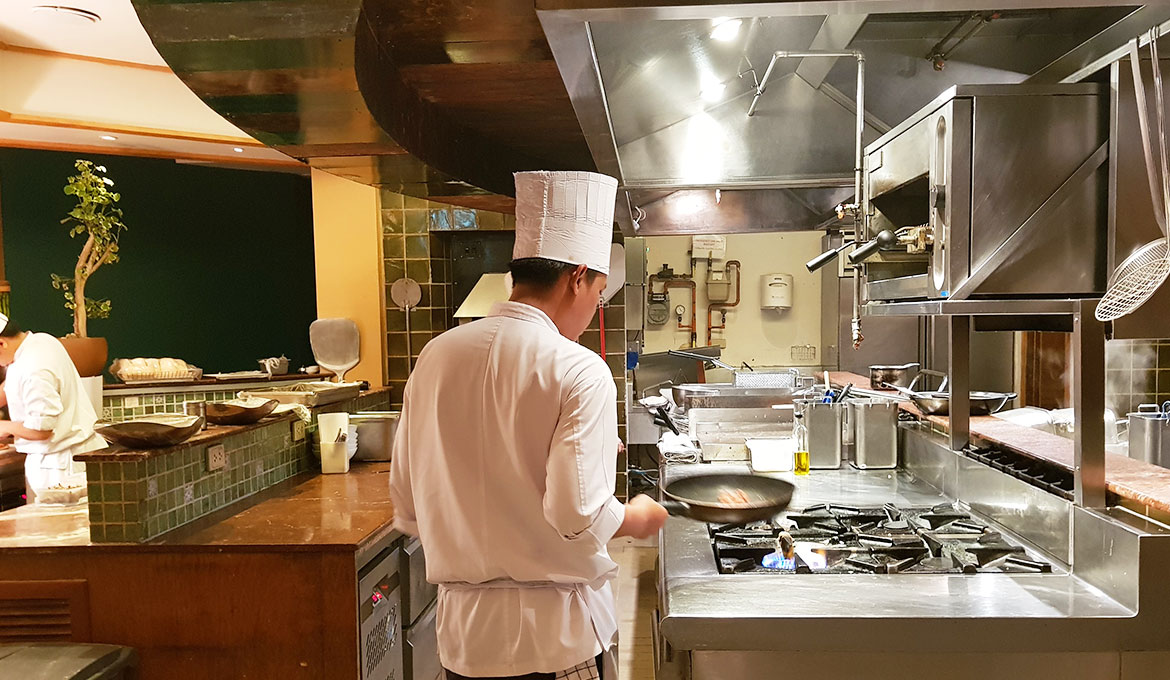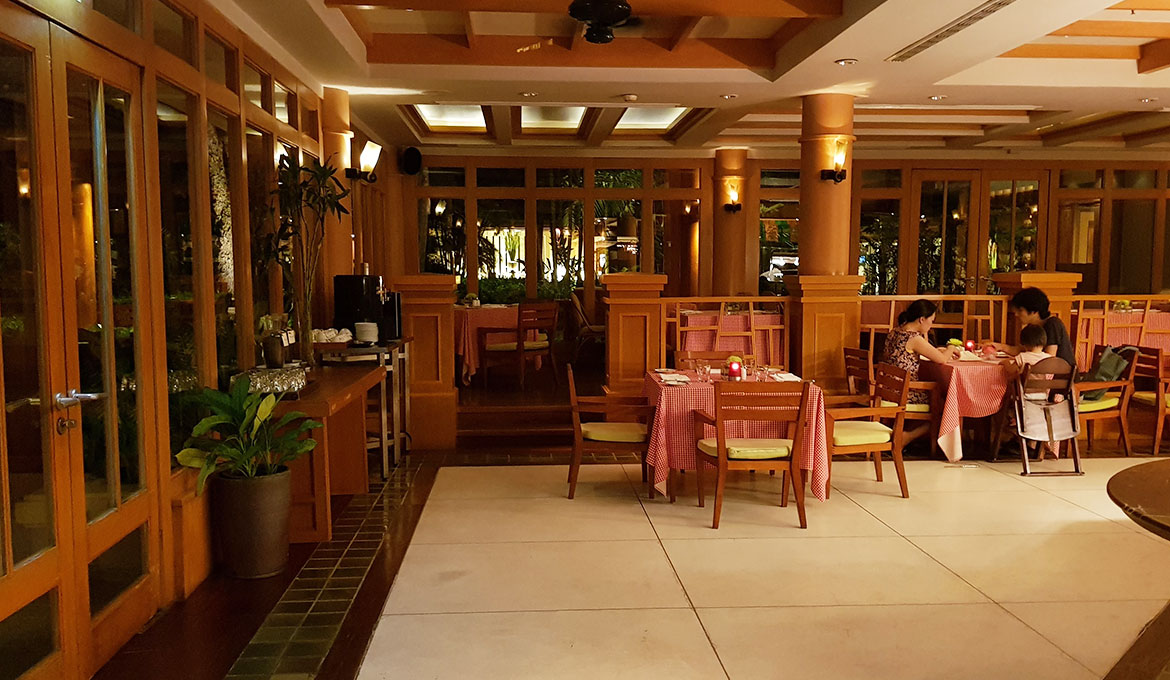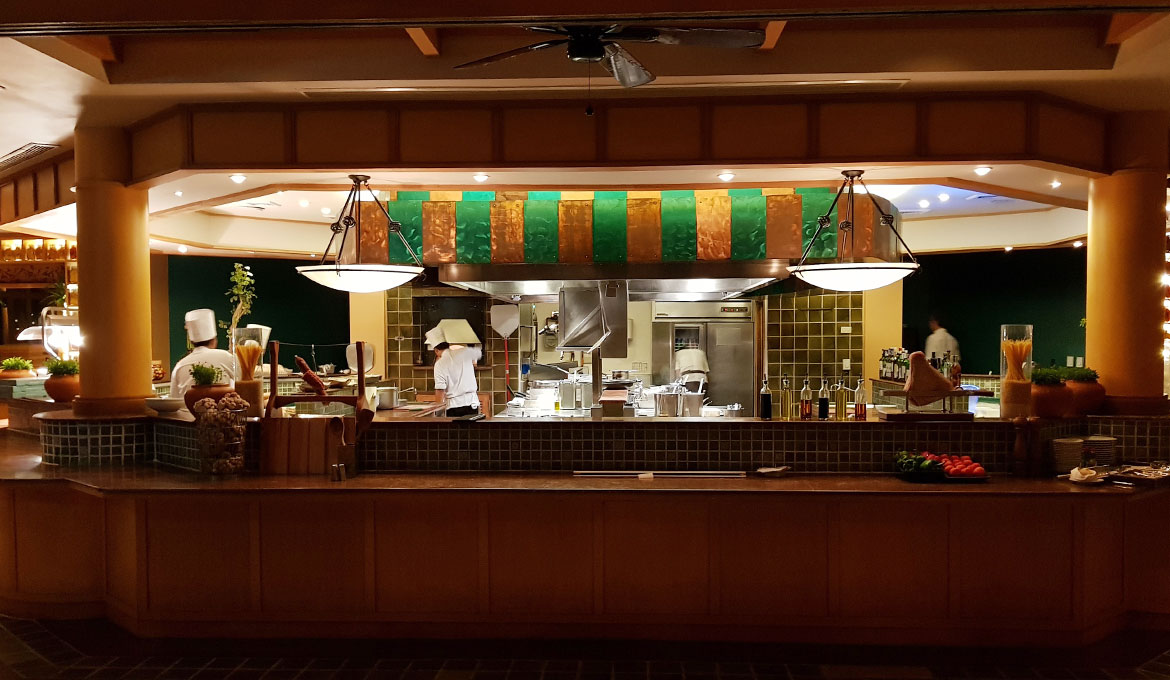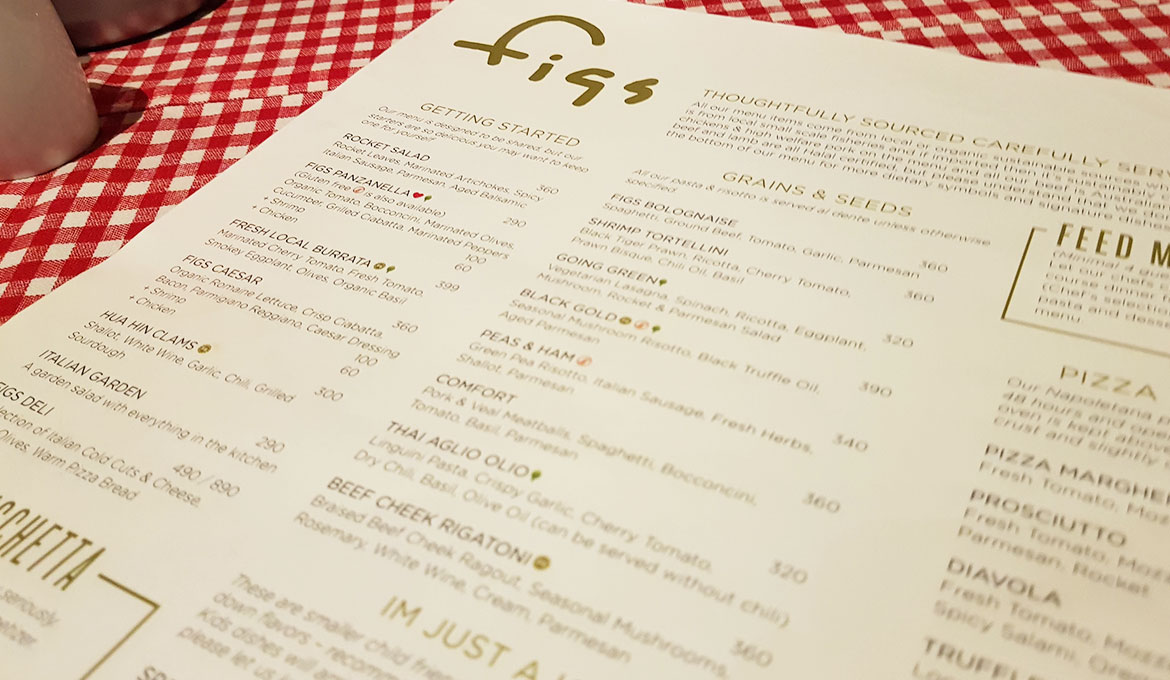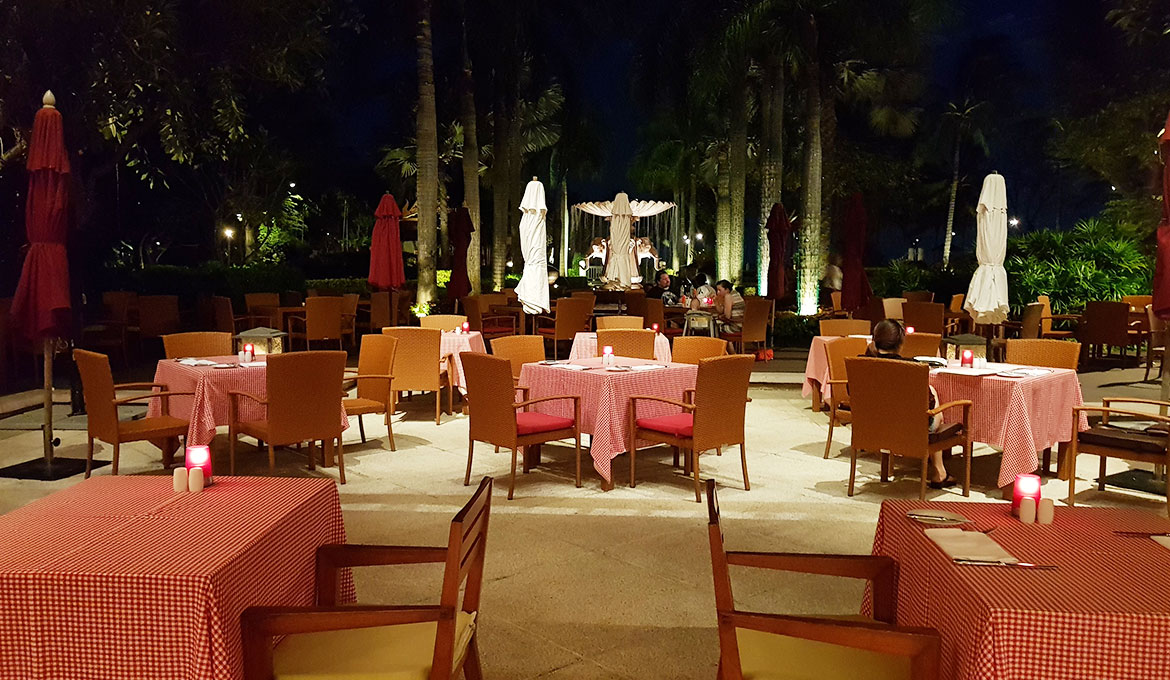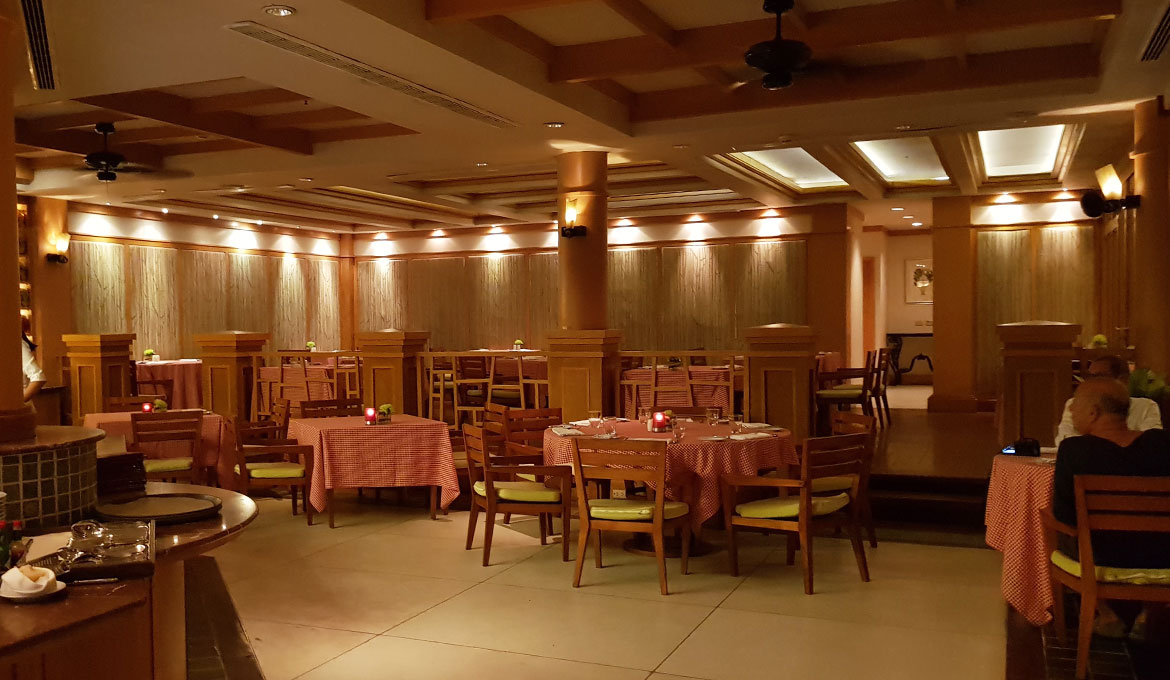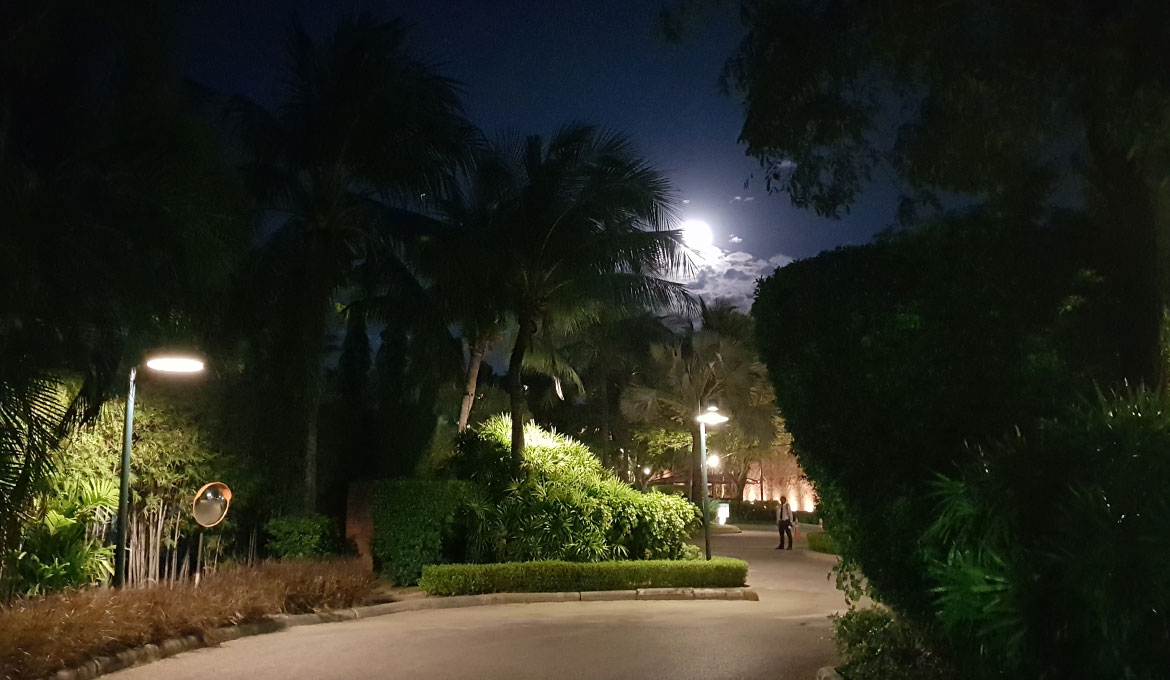 What to Expect
Location

Price

Food Quality

Ambiance