WOW! My taste buds are dancing right now!!! I just finished two of my favourite dishes – Pizza and Eggs on Toast (or garlic bread) – will tell you all about it in a bit!
So this place was actually referred to me by a good friend of mine who had only just recently arrived in Hua Hin. Why I'd never seen this place before – I'm not sure, but it's not the most obvious place to find. Eatview is actually part of Bluport shopping mall and although sitting out the front (facing Phetkasem road) – the signage isn't very prominent and is hidden by some of the more prominent cafe's like Coffee Club. Sharni actually told me about this place because the craft beer they have here – there's a Singha bar also known as EST.33 which has 3 different craft beers made by Singha on tap.
The craft beer is really good and well priced – but having looked at their food menu now more than once – it was time to pop in here and try some of their amazing look food!
What was it like?
What was it like? What is it like!!! I'm writing this with my taste buds still enjoying the flavours coming out of these two awesome dishes.
The pizza, oh the pizza…probably one of the crispiest bases on a pizza you can find and also super thin so it's a great snacking plate to share – or good as a meal on it's own. I ordered the Prosciutto pizza which comes topped with their (EST.33) award winning BBQ sauce – and sure deserves an award!!! This pizza was thin I started using my knife and fork to eat it because something so thin just didn't look like it could stay together picking it up with my hands. After seeing how crispy the base was, I put the knife and fork down and started enjoying my pizza the way pizza should be eaten – with your hands!
The Eggs – just looking at the menu it looked a dish a flat might of mine once cooked when I was living in Bangkok. I forget the name of it, but it was a Spanish dish that consisted of chopped tomato's, onions and a few other spices with eggs cracked over the top and inteo the tomato mixture. The dish my flat mate made was done in a fry pan – this one however was over baked – but still cooked in much the same way (a hot plate). I'm sure this was the same dish – very similar – and the flavours are jut amazing!!!! Very spanish/mexican and it goes amzing on toast. The dish here comes with two slices of garlic bread, so you can basically scoop the egg and tomato out of the dish and pour it over your garlic bread and walla! Really, really impressive!
The awesome thing with this Baked Eggs and Chorizzo dish is the liquid type texture helped with the tomato type soup base. You get a nice sized soup spoon with the dish so you can dig the spoon in, swirl it around a little, create yourself a nice little mash of Eggs, Tomato and just tastiness and then pour this all over your bread, Oh My Goodness!!!! Gloriousness!!!! I'm not good at dissecting a dishes ingredients just on taste, but this tomato puree reminded me of a cross between a Mexican salsa and bean burrito. You really need to taste thing to see what I'm talking about….haha….listen to me….I'm lost, got no idea how to explain it…other than "it tastes awesome!" 🙂 I'm just gonna refer to this now as "The baked eggs dish that tastes awesome" 🙂
Although the place isn't the easiest to find and is somewhat "squeezed" between a number of other cafe's and restaurants, it has quite a bit of space. I think you could seat a good 40 people in this place and probably 60 or more using the outdoor area provided as well. Like a lot of other places here in Blu port, it's nicely broken up with 3 sections. The first which faces the inside of the shopping center, the second which sits facing the outdoor area walled off from the shopping center which gives you a more dining / restaurant experience (I'm not sure why people would choose to sit in the hopping center facing section – but they do). This second section is where I chose to sit, as it was quite hot and you really feel like you're sitting in a cafe/restaurant and not a shopping center. Then the third section is the outdoor area which probably seats a good 15-20 people. They have a bench area for people to stand and drink the great tasting Singha craft beers and large wooden table which would seat about 6-8 people per table.
The beer here is awesome – the saddest thing is the non-alcoholic beer is the best tasting!!!! But all the three craft beers they have on tap are awesome and well priced for a craft beer (you'll pay twice as much for an imported craft beer and a smaller amount also).
It's a shame because I've put my rating in for this place and they only get a 3.5. It's the coffee that let them down. You order a coffee a 150 Baht and it's a 7/11 coffee – that really pi**ed me off – I don't how people can charge that much for a coffee where people serving the best quality in Hua Hin are only charging 55 baht (Velo Cafe).
What will you remember?
Well the coffee experience won't dampen the experience – I'll remember the place for their amazing food (and well priced for quality) and the amazing craft beer (again – well priced considering what you normally pay for a craft beer).
Will you go back?
Definitely – and I go back there often. If not to eat, it's a great little 6pm joint to have a beer after work!
Where is it?
Bluport Choppint Mall, Petchkasem Rd., Hua Hin, Hua Hin District, Prachuap Khiri Khan 77110, Thailand
How do I get there?
Pretty easy to explain actually. Just ask anyone where Bluport Shopping Mall is and they'll point you in the right direction, all the buses and taxis know where it is and most of the tourists probably do as well (it's pretty popular). Once you get Bluport shopping mall, there's two prominent cafe's at the front – Dean and Deluca's (on the left) and Coffee Club (on the right) – Eatview sits just to the right of Coffee Club.
What's the price like?
Coffee is an absolute RIP!!! Infact I have never paid that price for a coffee in Thailand, and to be served one of the worst tasting coffee's – NOT IMPRESSED!
The food and beer however is EXCEPTIONAL!!! I ate both the dishes in these photo for around 500 baht – and good pint size glass of their graft beer is around 160 baht.
Where can I connect with them online?
Check out their social pages here.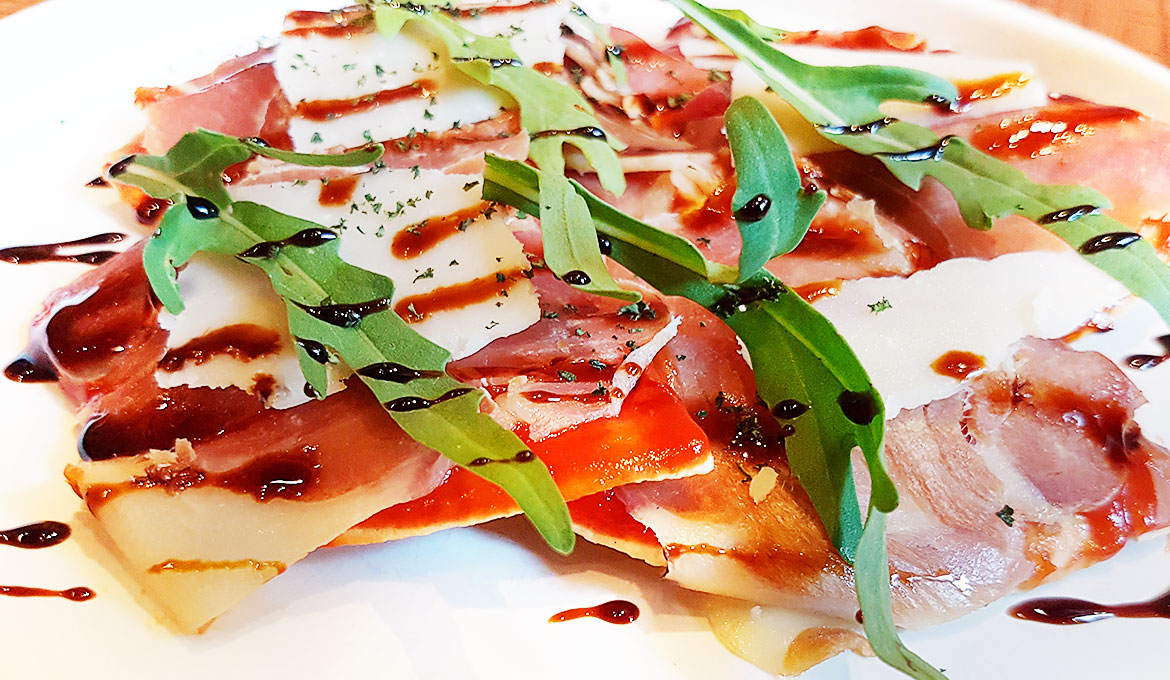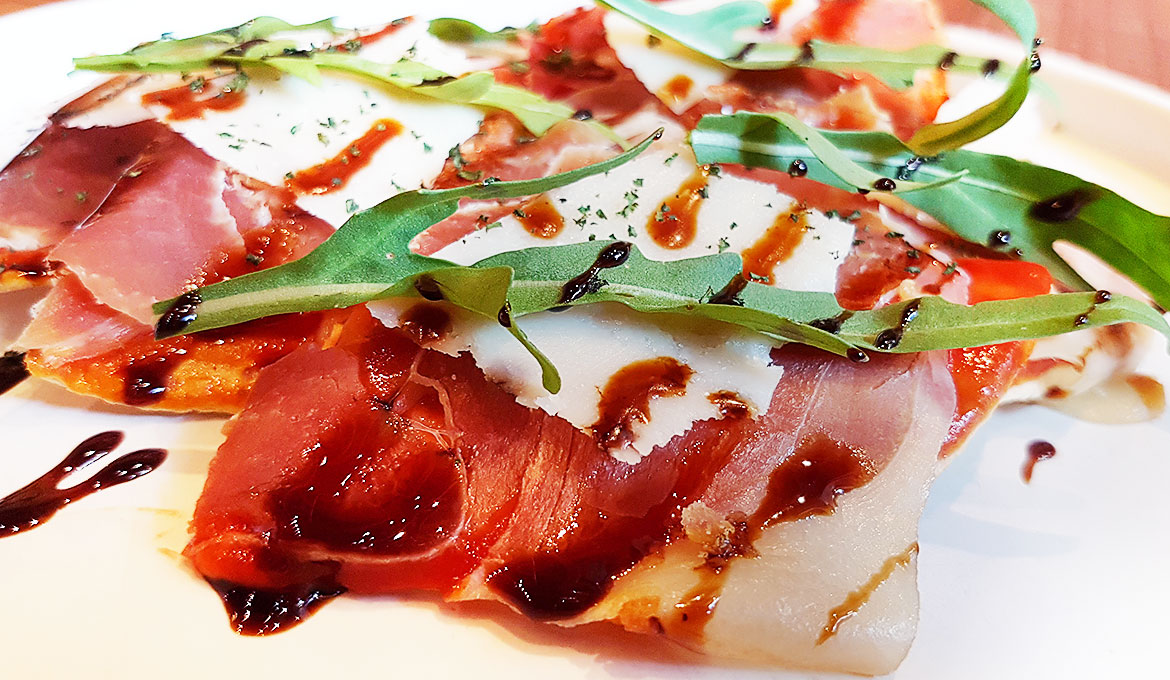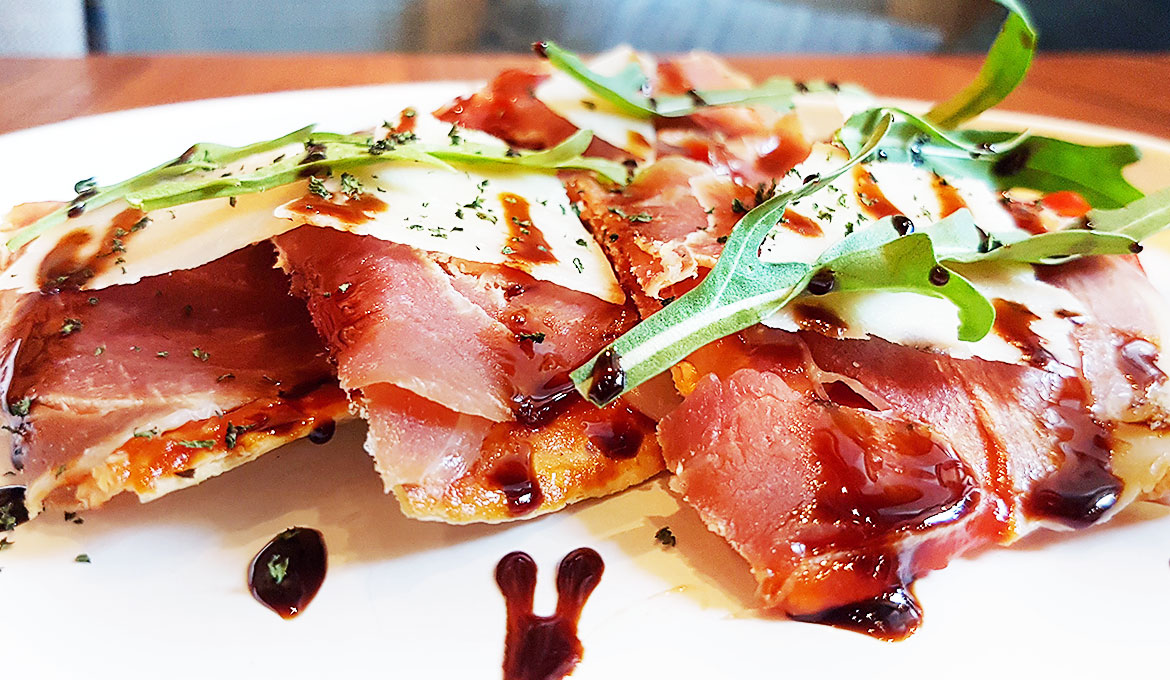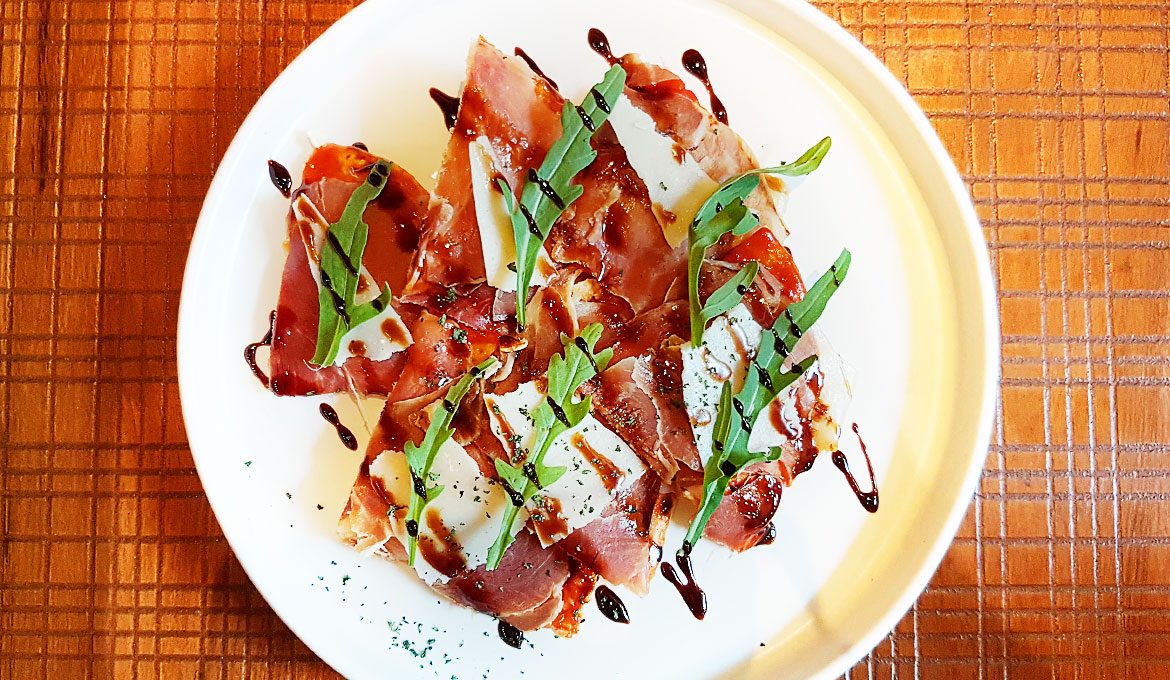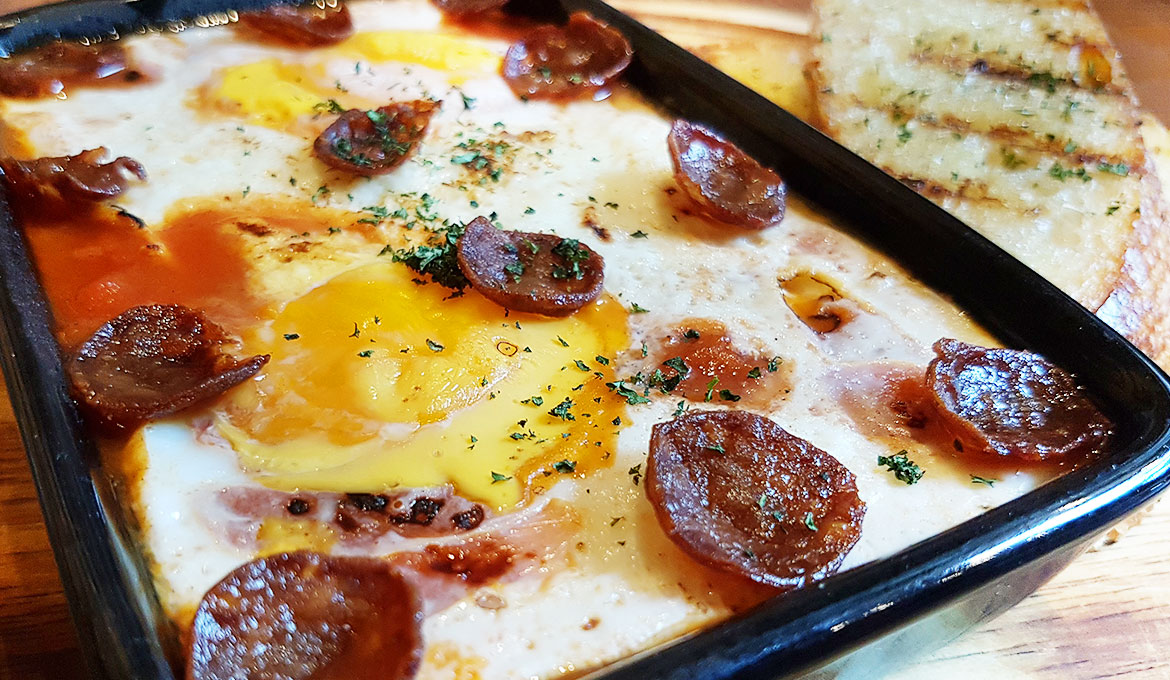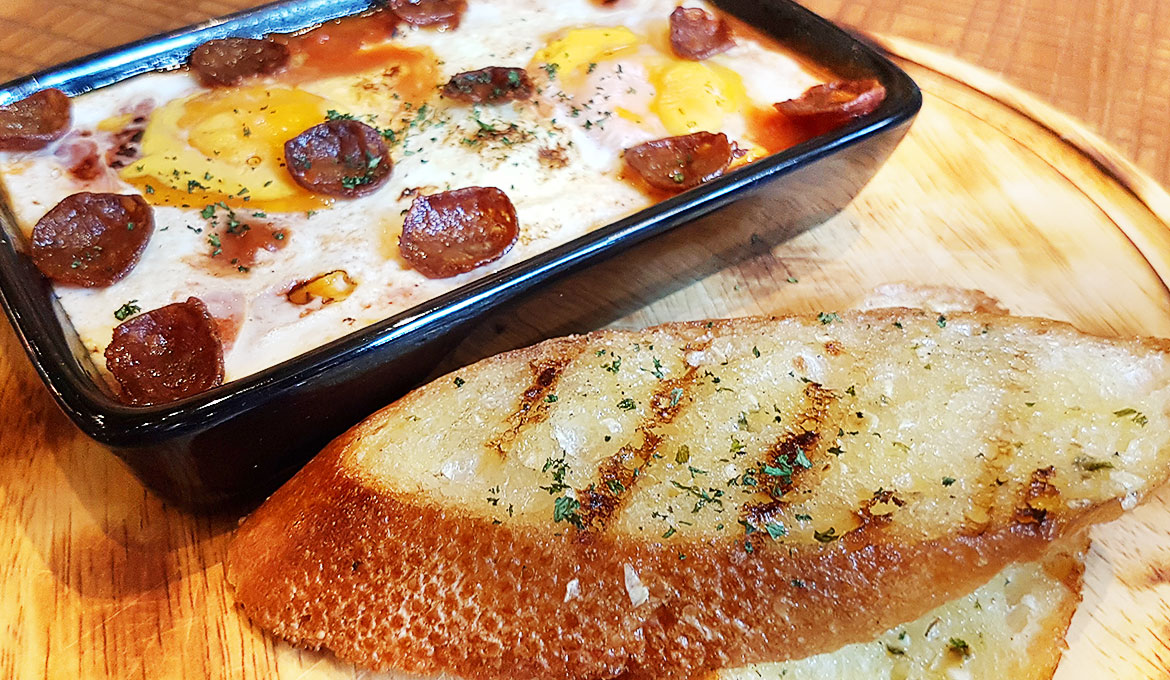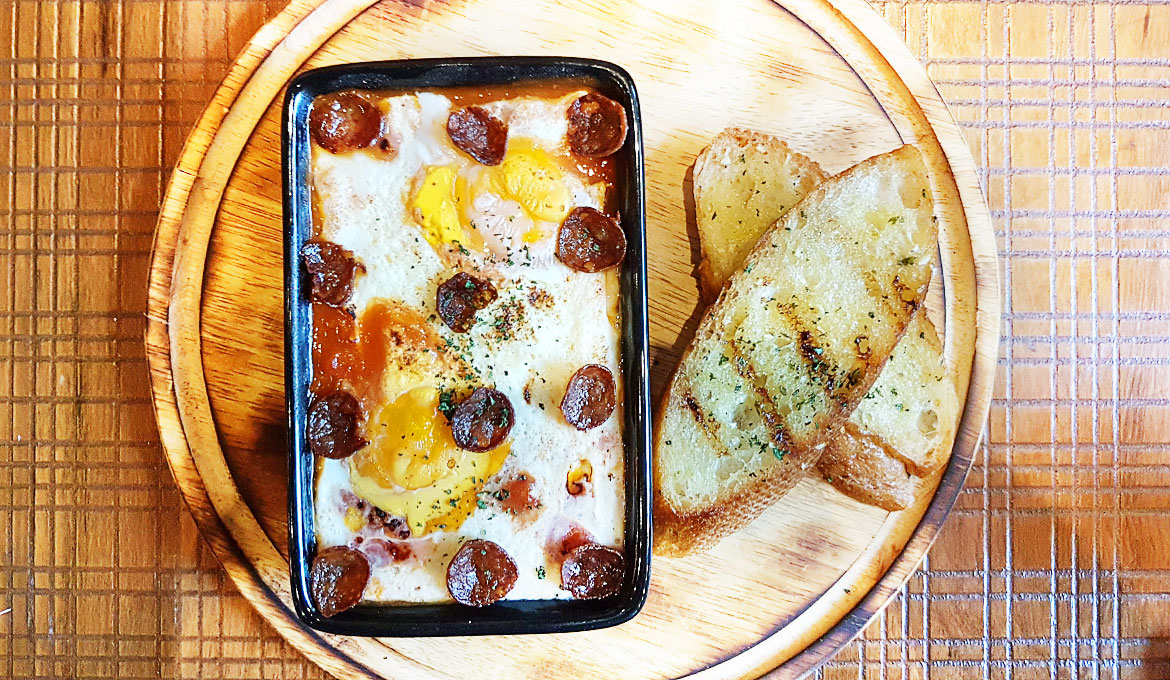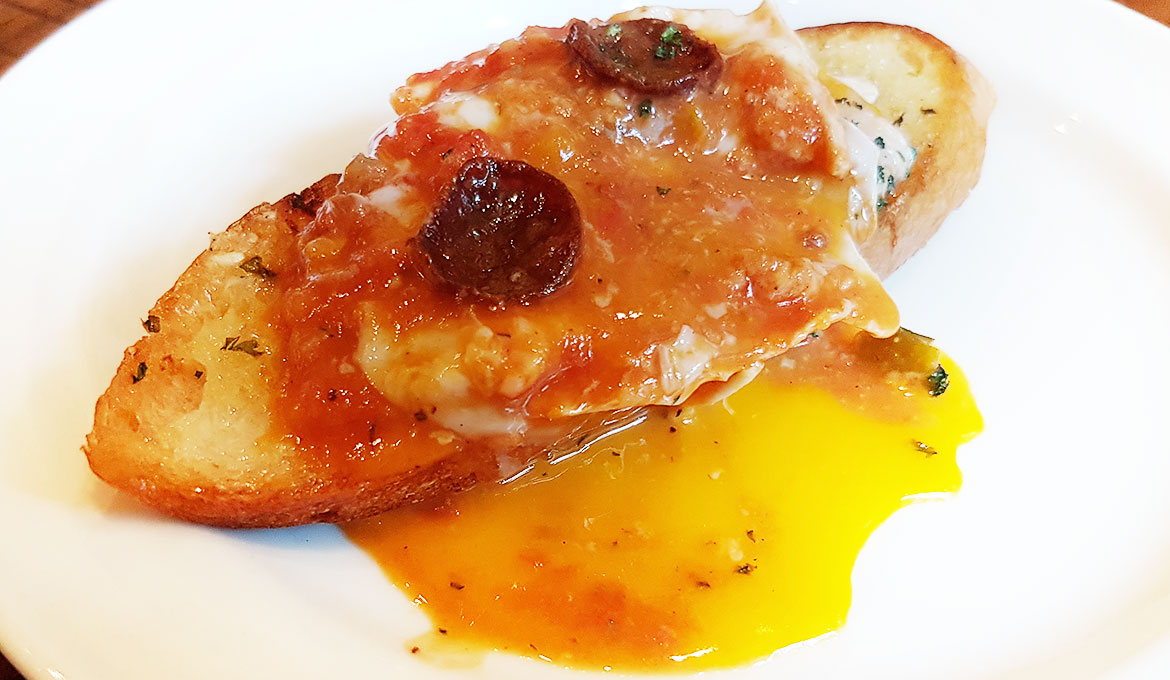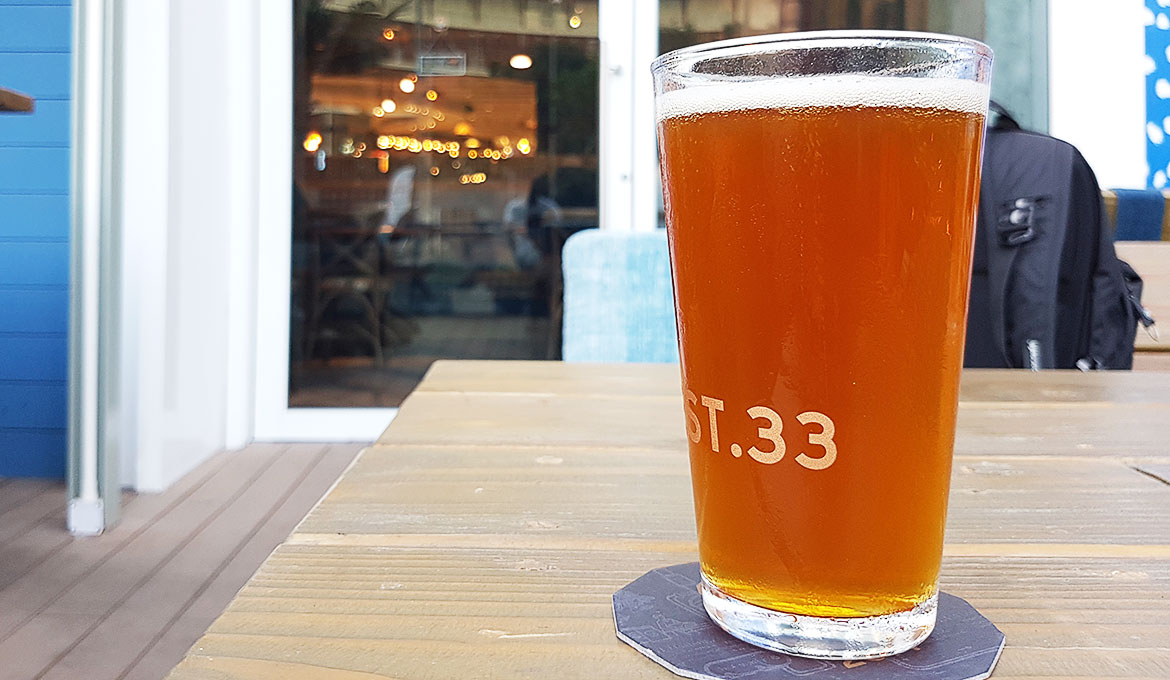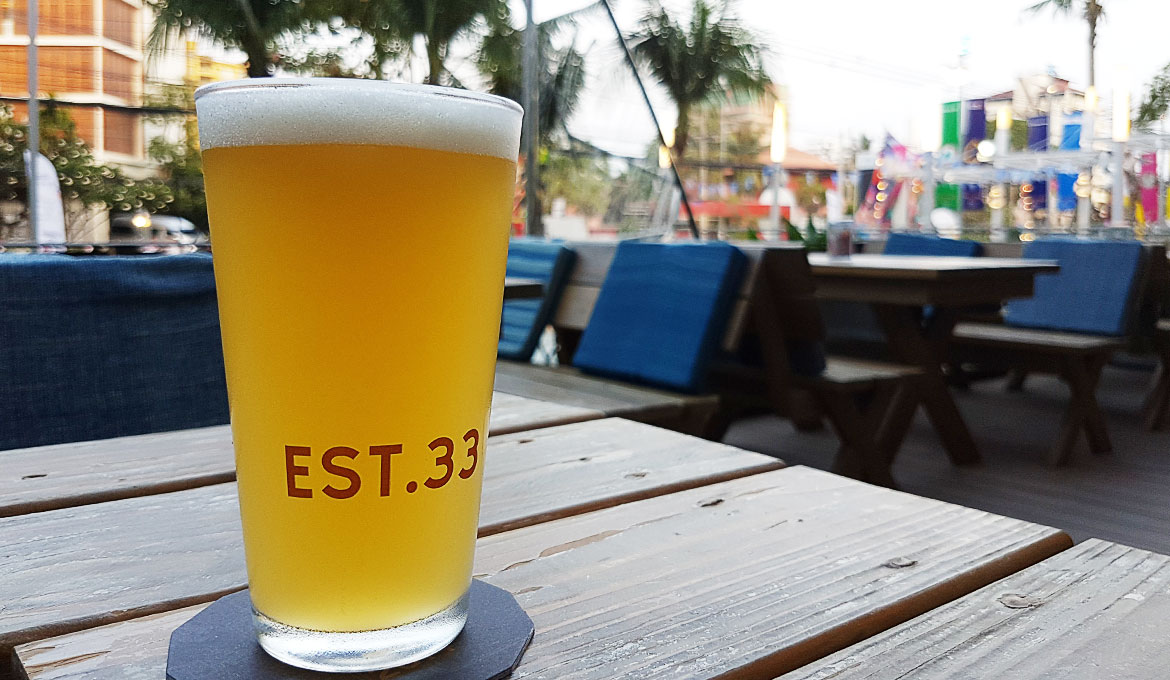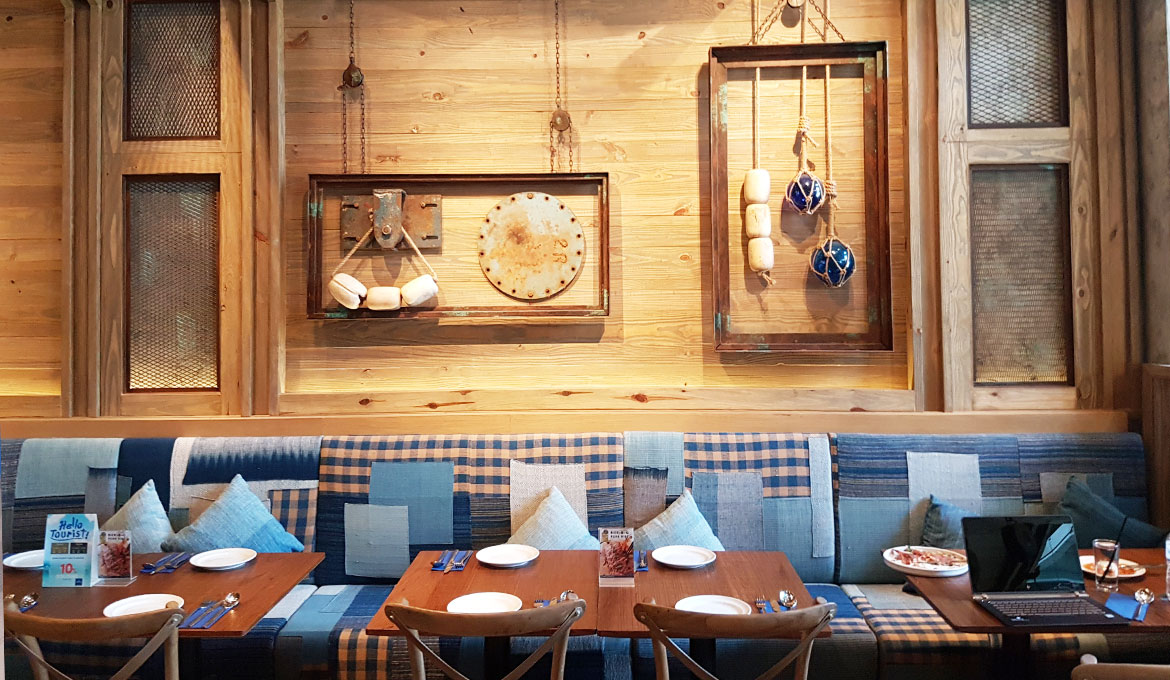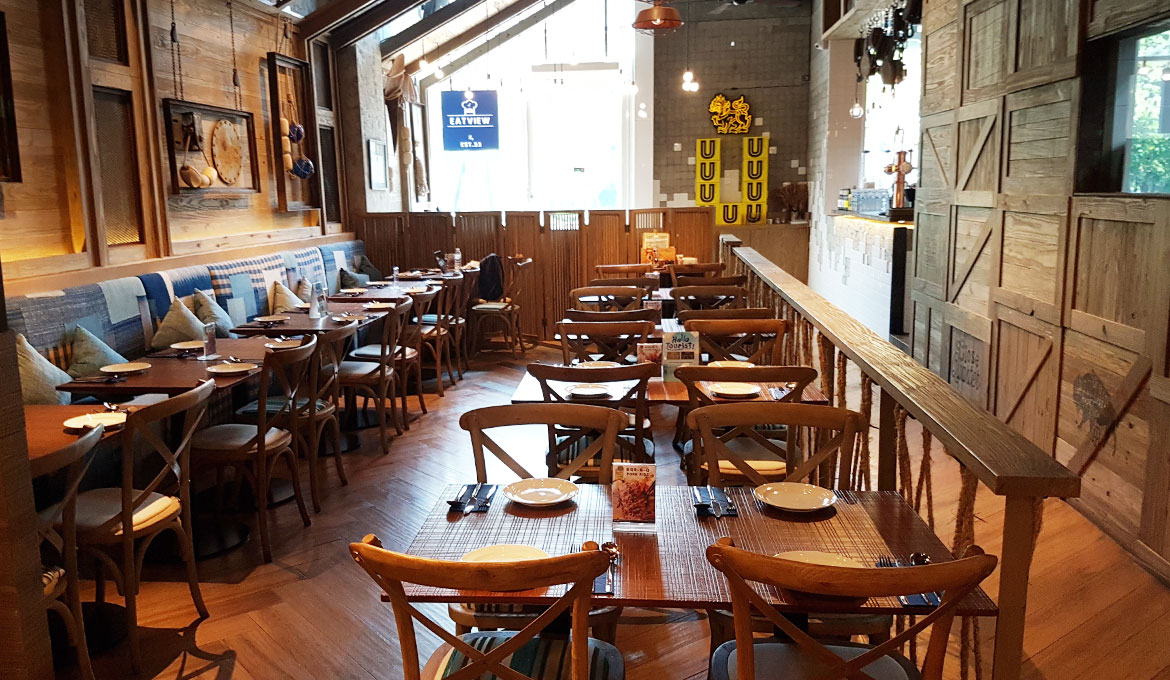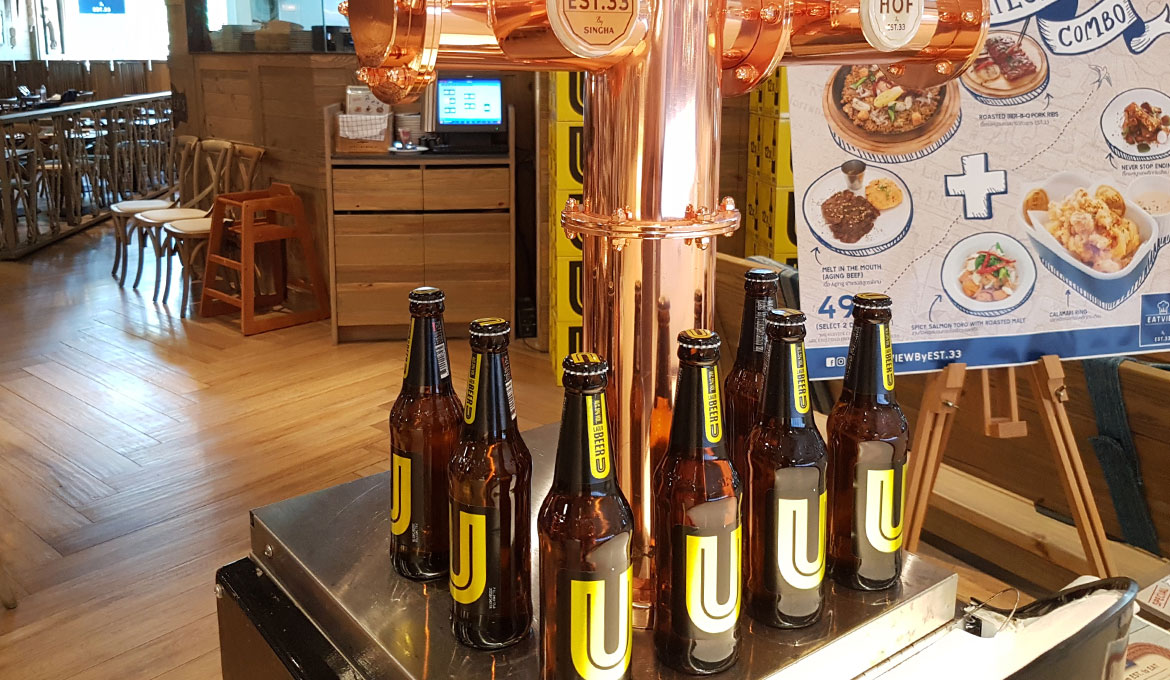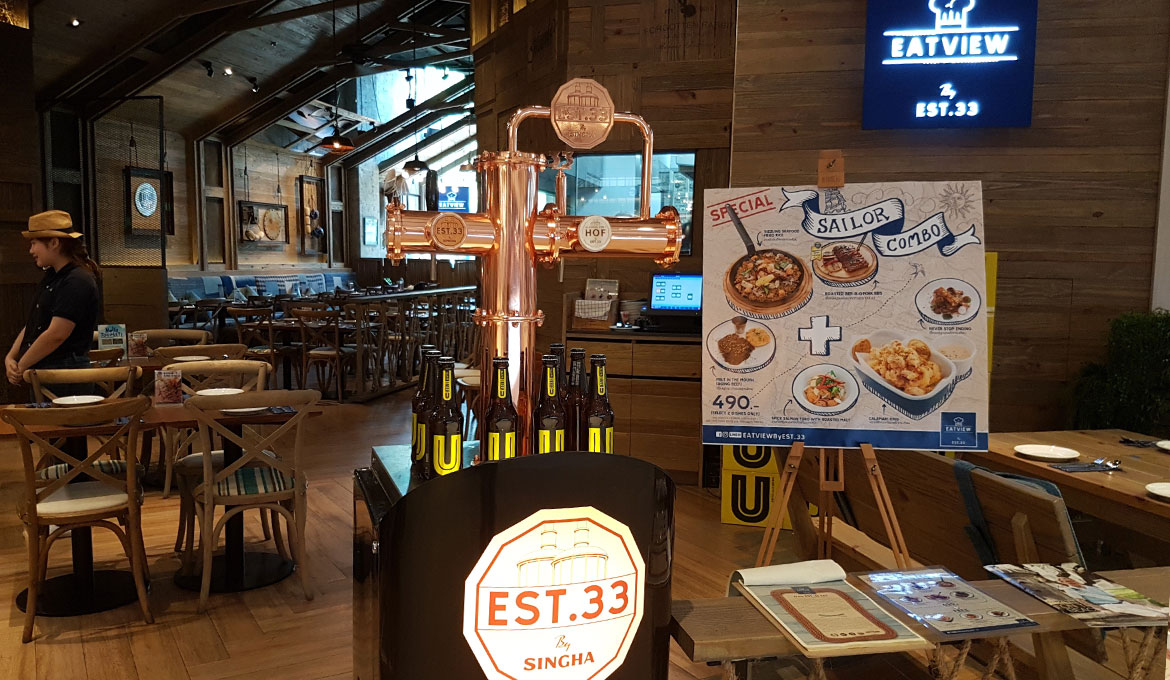 What to Expect
Location

Price

Coffee Quality

Food Quality