Perfect way to spend the afternoon! Great beach-side restaurant with quality food and wine!
The first thing that caught my attention about this place was it's modern design and new bakery (Siam Bakery) that sits out the front. I stopped one morning just to check out the menu of Siam Bakery and didn't find it that interesting. It was more about pastries, cakes and fruit and offered more set menu's than a la carte which I'm not to fond of but if this is your thing – I'd recommend checking it out! Although this cafe/restaurant wasn't my thing, I was keen to check out the other options inside the resort and particular the beach facing restaurant (Big Fish & Bar) for the views!
The great thing with the hotels and resorts here in Hua Hin is most of them (maybe all) are open to public to walk in dine/drink in their cafe's, bars and restaurants. The prices are generally higher than you'll find at other cafe's around Hua Hin, but the quality of food and views are normally quite good.
Anyway, it was a perfect overcast day (so not too hot) which meant it was good outdoor weather and figured I would check out this Big Fish & Bar restaurant and soak up the beach view for an hour or so!
What was it like?
Well to get to the back of the resort where the restaurant is, it's a bit of walk (as with most of the resorts) – nothing major but just a bit further than you might be used to. It's an interesting walk because you get to see the whole resort as you pass through and you'll notice the cool design of their swimming pool/s – they're like rivers that pass through the resort with walking bridges going over them – interesting! Particular the last swimming pool you come to (just before the restaurant) which is like an children's aquatic playground. Anyway – enough about the pool!
So basically once you get to the beach front you're at the restaurant – and there's two parts to it – an undercover outdoor area (has more a beachy, tropical vibe to it) and an indoor area which is more modern/classy and air conditioned. I opted for the outdoor area because I particularly came to sit outside and take in the view today so I took one of the tables closest to the beach and asked for the menu.
The tables are huge by the way with plenty of space and the chairs are more like your outdoor type sofa's – really comfortable!
I was a little surprised when I first got the menu, mainly because it was a single piece of wood and when  I went to turn it over, it was just cocktails – meaning – the whole food menu fitted on a single A4 sized plank of wood. Although a little surprised, I realised this was a good thing as I'm normally so overwhelmed when faced with large menu's that I can never decide what I want (and sometimes I order two dishes just because I want a bit of both). So, although not being a large menu, they had a really good selection a various options on there including pizza's (which looked AMAZING!!! and I'll be back to try one of these), Salads, Chicken Wings, Nachos, Burgers, Seafood Skewers – you can check out the
full menu here.
The prices seemed not bad – for example the Pizza's weren't any more expensive than some of the top restaurants in other parts of Hua Hin – however the thing here you need to be aware of is the tax (an extra 17% on top of your bill).
When the waitress came to serve me she offered me the special of the day which was the Lemongrass seafood skewer at 380 Baht with a free glass of wine. I was actually looking at the Skewer as an option before hearing this so the free glass wine sold me and I order the Lemongrass Seafood Skewer with a glass of white wine.
The wine was the first thing to arrive – and a nice drop it was! I'm sure it wasn't the best wine on their menu however obviously you're not going to get Mont Clare or Peter Vella (cheap cask wine here in Thailand). It was a little sweet (not too sweet) which was good, as I don't often drink white wine unless I'm having a drink in the afternoon and then I prefer something a little sweet (unlike beer or red wine).
It was only 5 minutes or so later before my food arrived which was perfect, it gave me time to just chill out and have a few sips of my wine before eating my meal. I actually saw the waitress walking towards me with a plate of food which I didn't think was mine as looked a little too big to be a skewer, but yep – it was mine. It is a good size and served with a few grilled vegetables including capsicum/bell peppers, zucchini and pineapple. The seafood included a large slide of calamari, scallops and one large shrimp (all of which was cooked to perfection!). The only thing that probably wasn't quite right (in my opinion) was the zucchini – it was a little hard and I normally like grilled zucchini to be quite soft – but hey – it didn't ruin the taste – just the texture. I wouldn't say it is was the most filling meal – but it is perfect with a glass of wine, because with both of these I certainly wasn't hungry when leaving however it was quite light and within a couple of hours I needed another light meal.
All in all I left well satisfied – for the ambiance, 5 star service, quality of food and the view – it was money and time well spent!
What will you remember?
The quality of food and the view – I was able to really switch off for and feel like I was on vacation for a good hour or so.
Will you go back?
I will but probably for a special occasion next time – perhaps the next time my parents are visiting 🙂
Where is it?
107/1 Phetkasem Road | Hua Hin |  Prachuap Khiri Khan | 77110
How do I get there?
It's about half a kilometer from the city center (heading south). If you start heading south from the city center (down Phetkhasem road), the road will bend slightly to the right (and you'll pass The Chocolate Factory) on your left, it's about 50-100 meters on your left passed that. You could actually walk there from the city center – it would be a bit of a walk, but it's do-able. I'd say from the city it would take about 15 minutes to walk there. Otherwise, every bus and taxi will know where the Marriott is.
What's the price like?
Not the cheapest but your paying for the whole experience, service and quality here. Not a place I'd come to for a regular lunch, however for a special event or occasion it's definitely high up on my list.
Where can I connect with them online?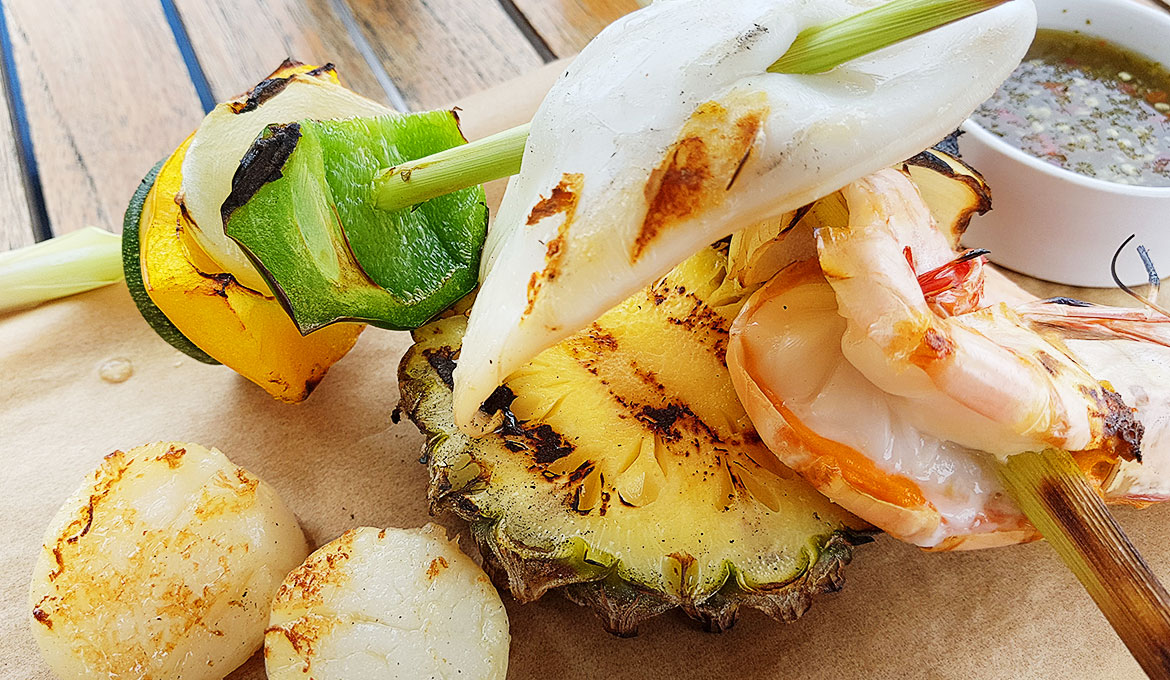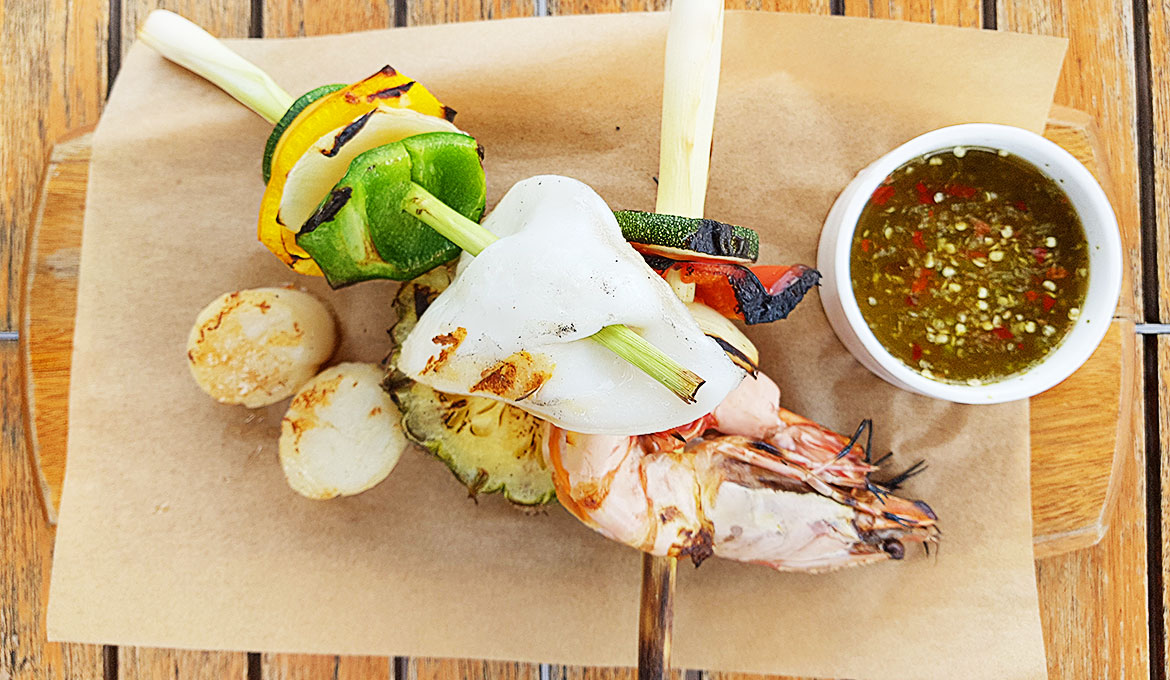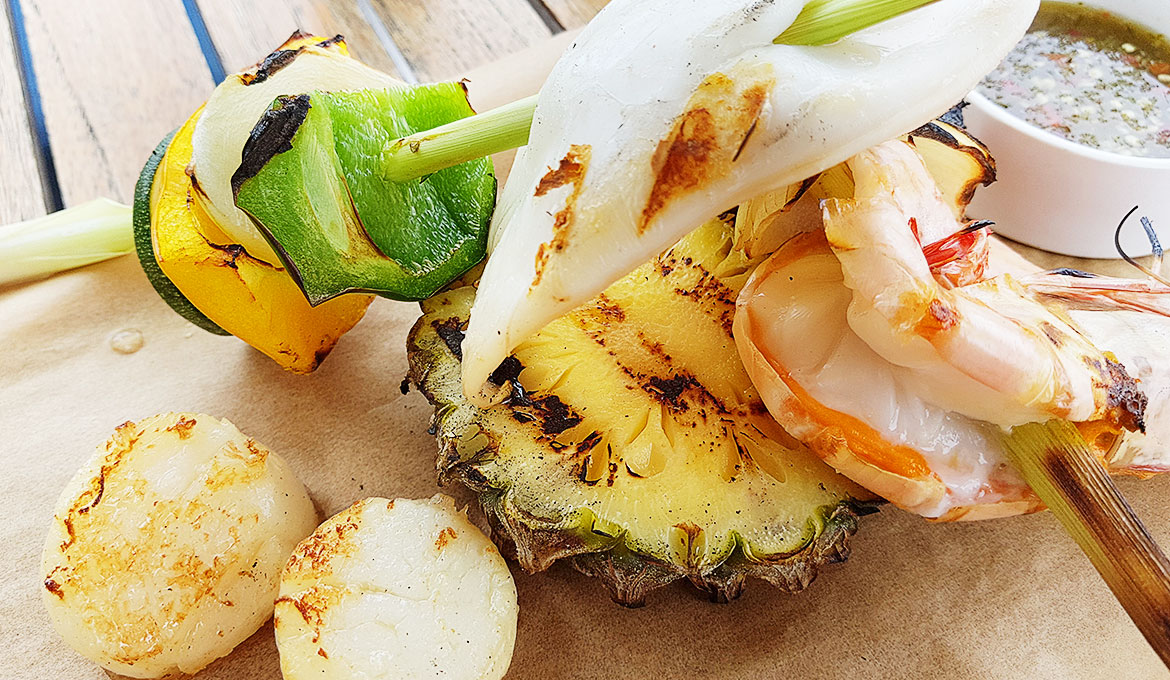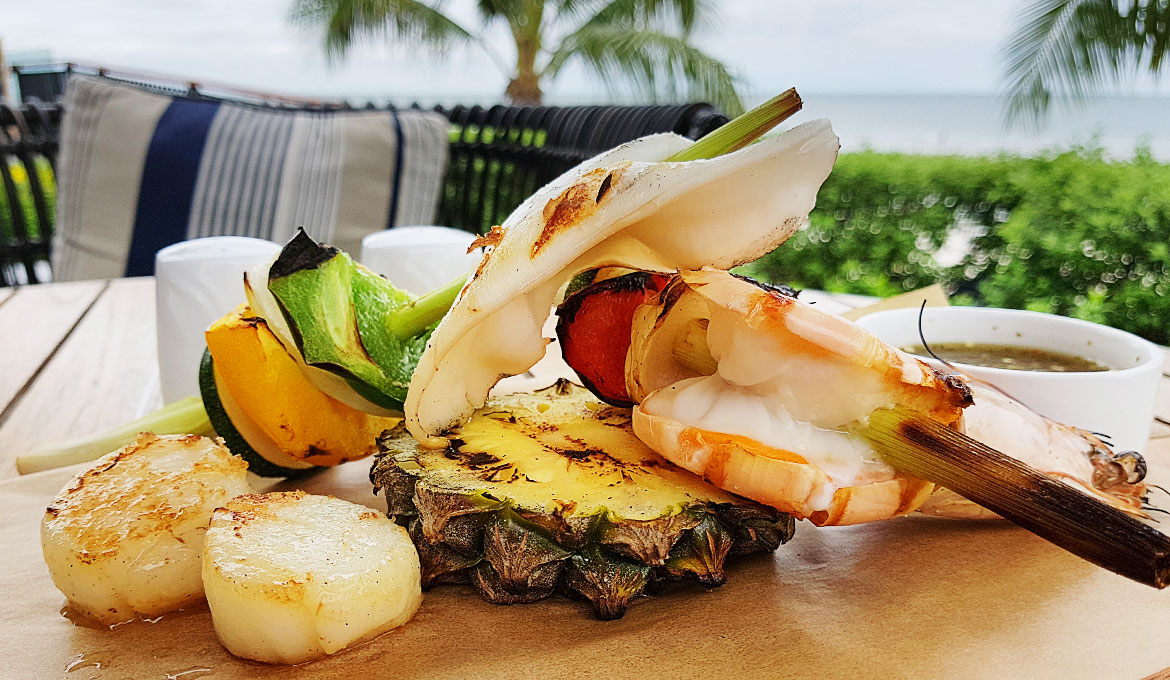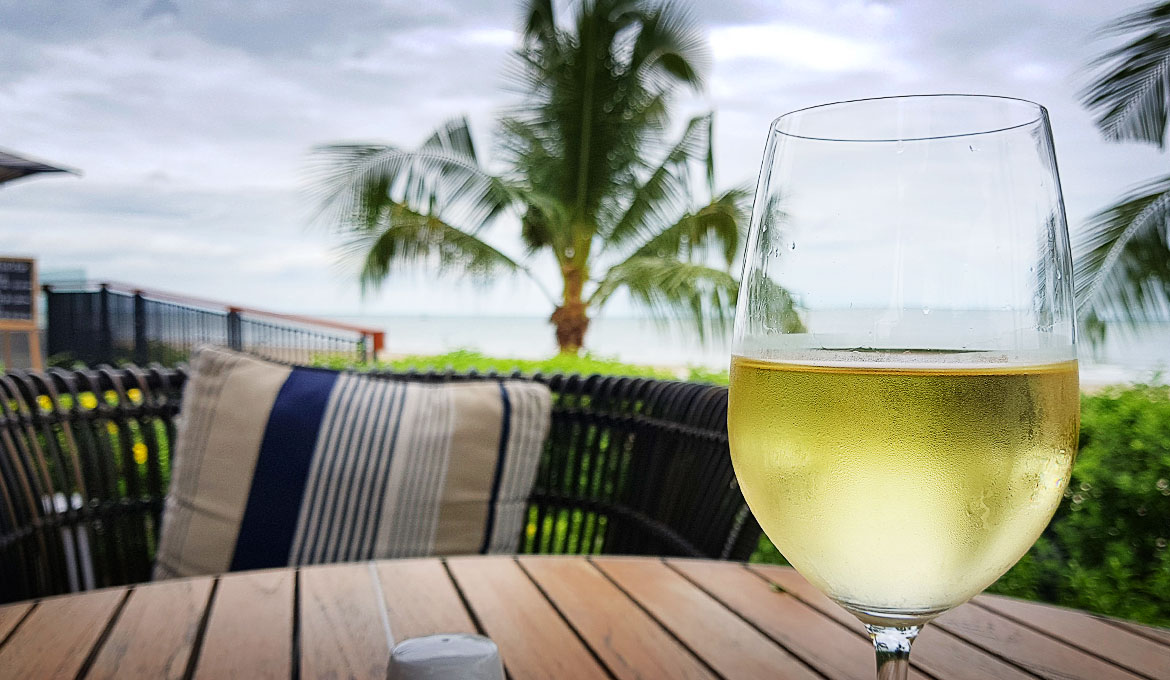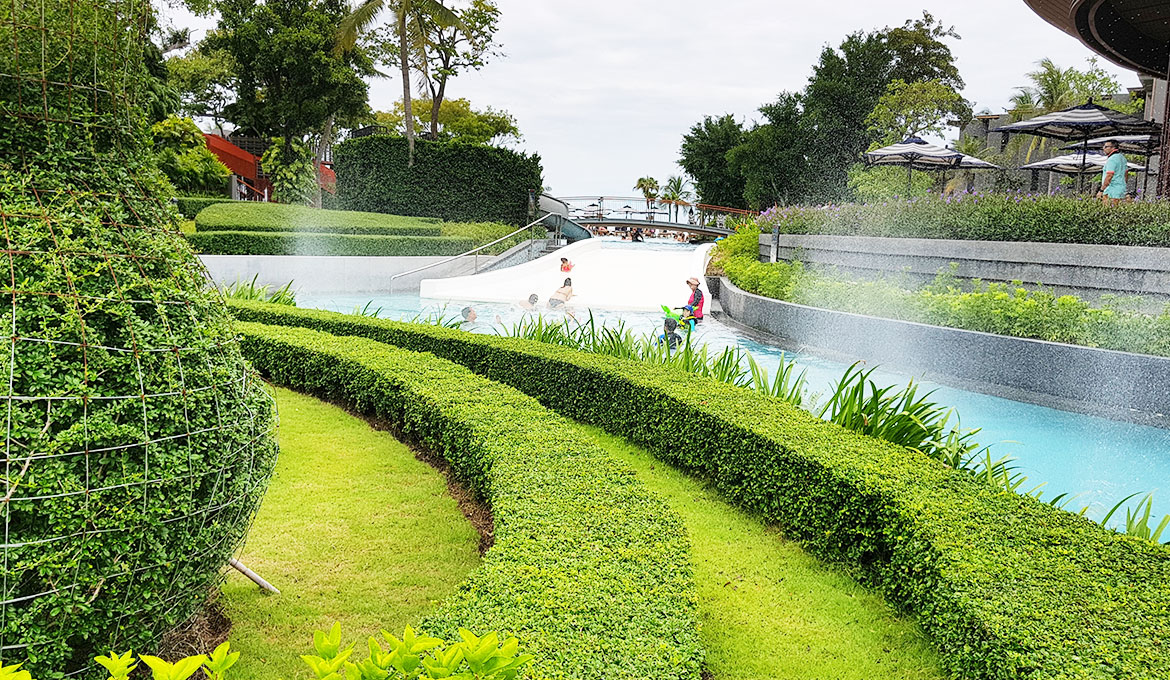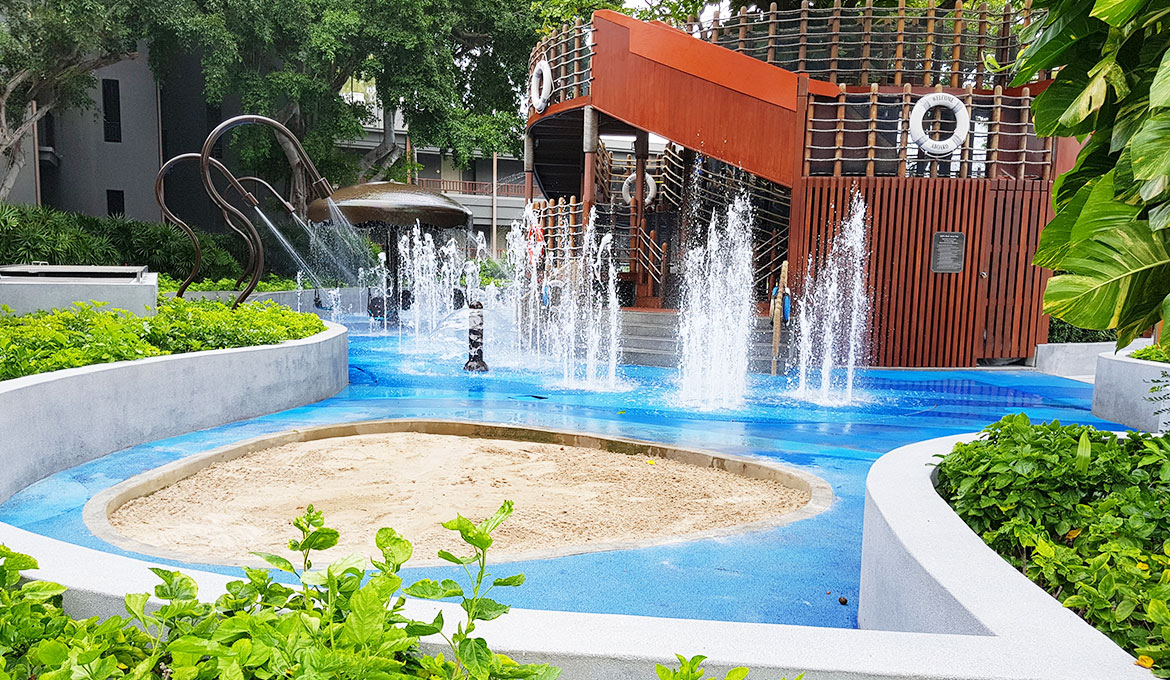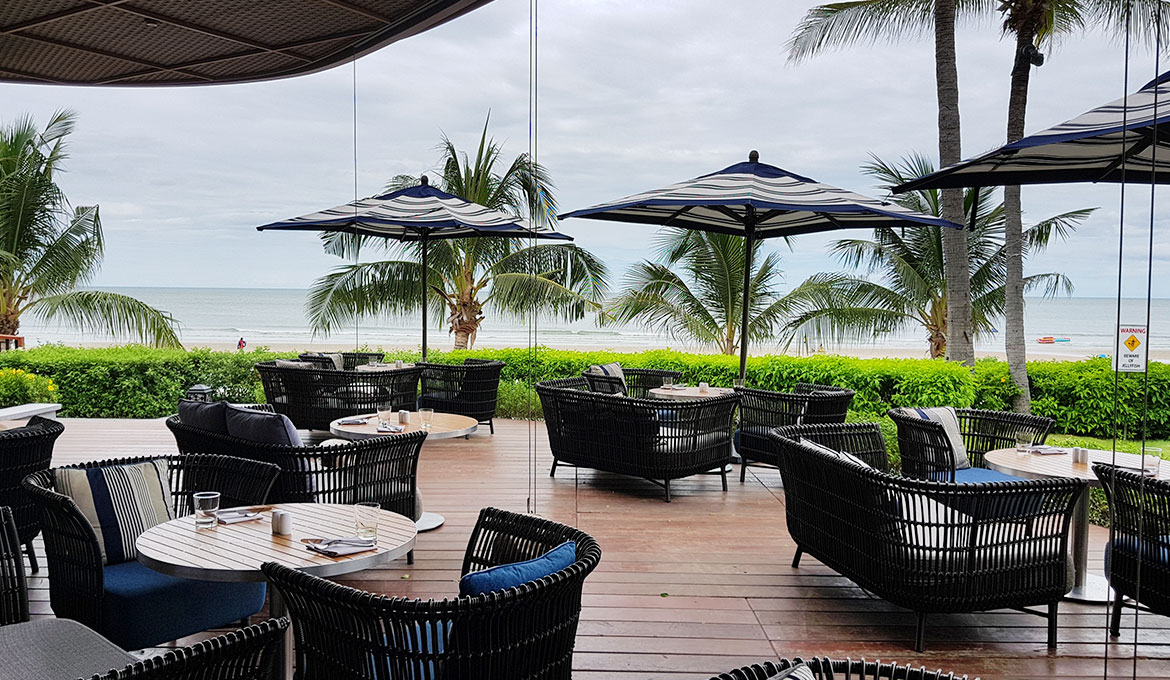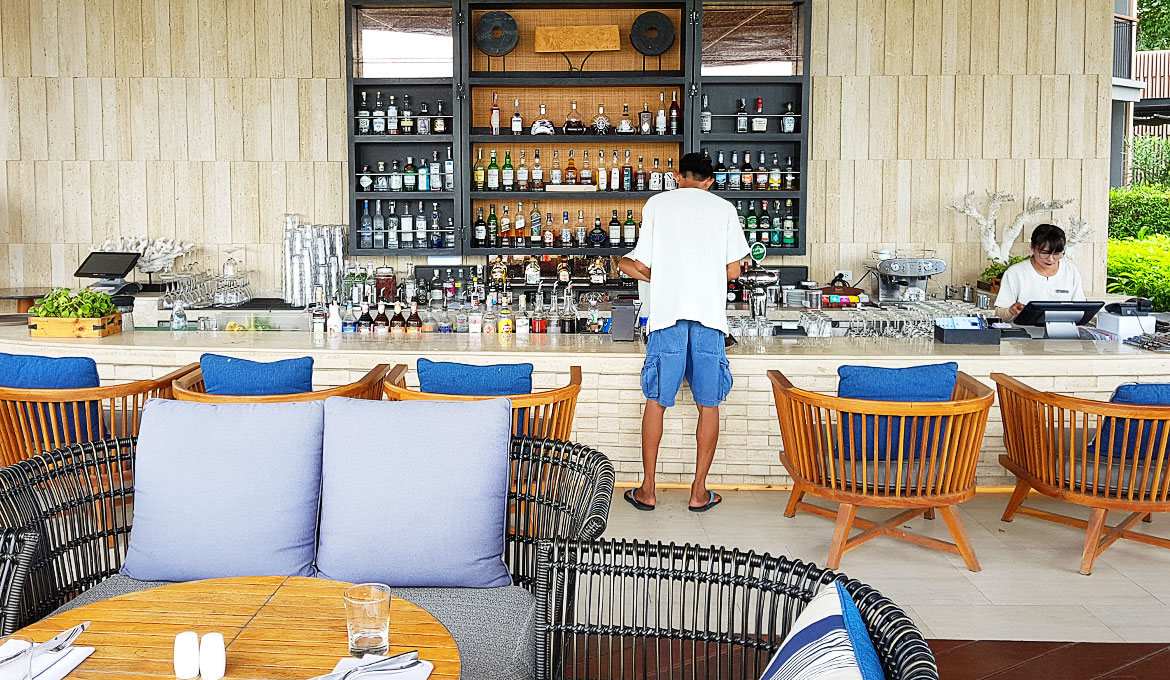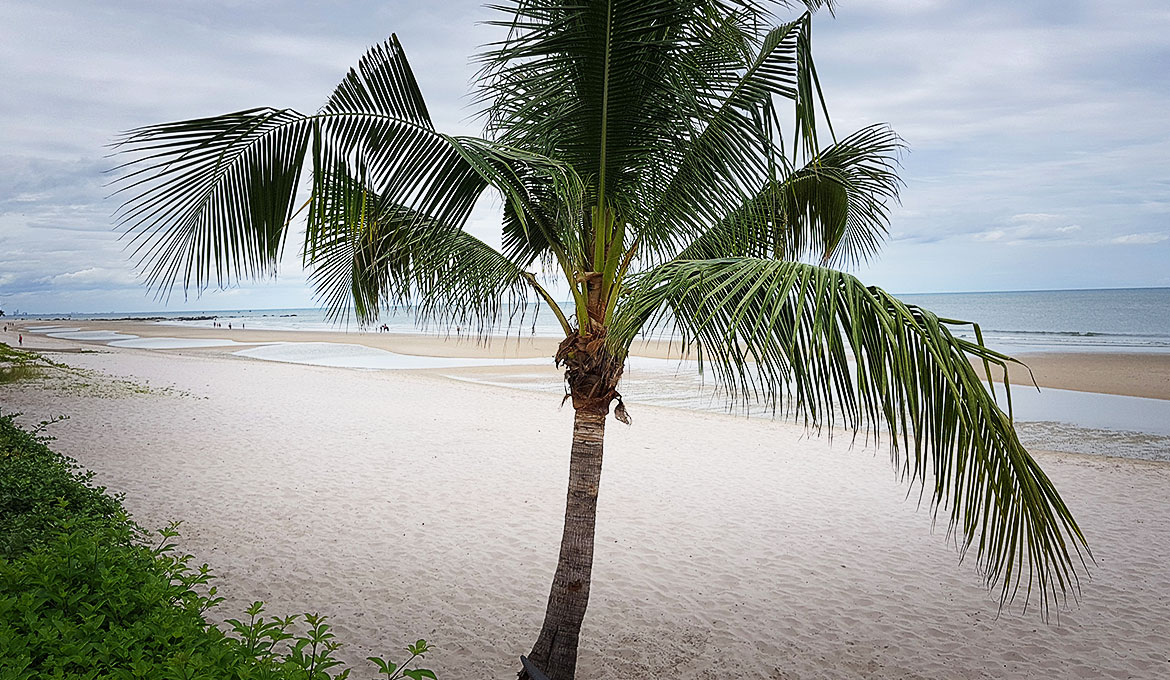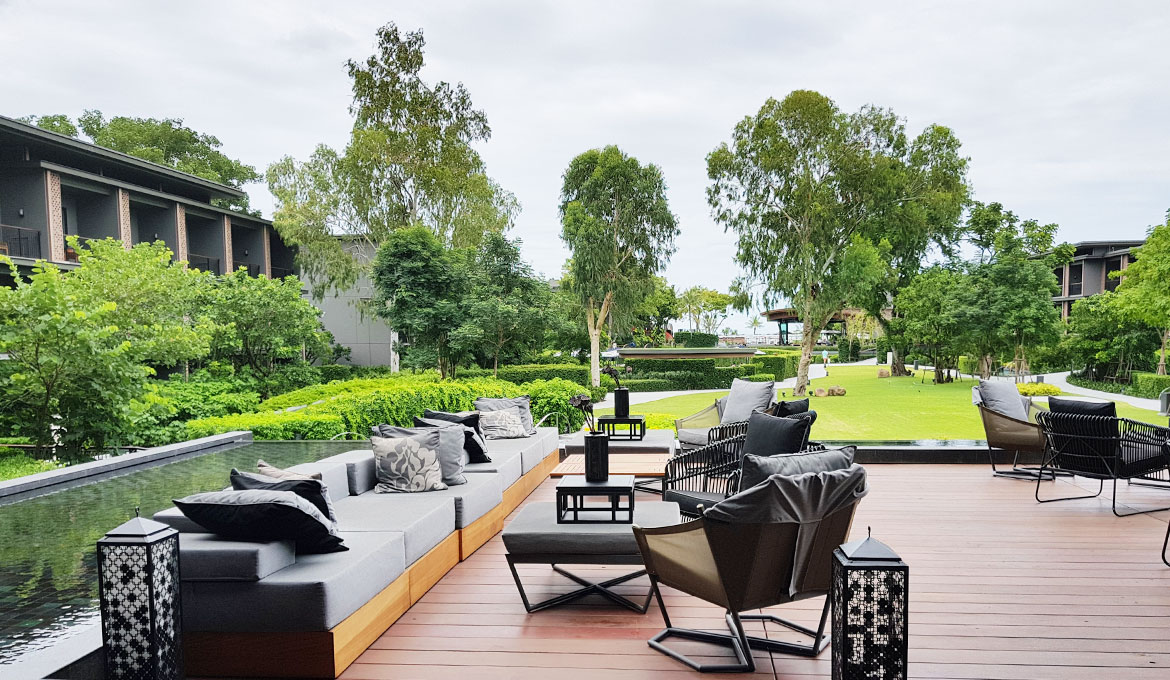 What to Expect
Location

Price

Food Quality

Service