To describe this cafe as "small" is an understatement! This place barely has room for it's coffee machine let alone the Barista – but when you're delivering an outstanding coffee like this place is, that's all you need!
If you were to blink when walking past this place, you would easily miss it! I actually saw this one when on my way to try out Graph Cafe, so I didn't stop by the first time I saw the place. I was interested however so I popped my head to look at the setup, ask the Barista a little about his coffee and then locked this place in as a "must coffee stop" for my week in Chiang Mai.
The following morning I hit the same area again and stopped by to check this place out.
What was it like?
Well I don't need to say it again really do I…"small"…OK I said it….But this didn't stop me from sitting down, setting up my laptop, connecting the free WiFi and having a little chat with Barista about his coffee. Yup, I managed all of this inside what seems like a 4 square meter box! I was quite comfortable actually, it was SUPER hot in Chiang Mai this day (about 40 degrees celcius) and the place was nicely aircon'd so it was good little escape from the heat. The place seats about 4 people, so it's really a stop and go kinda place – but there's also a small outdoor area out the back if you want stand and have a cigarette. It wasn't the most comfortable seating to setup and work on my laptop for more than hour, but I could sit down none the less and feel comfy.
I ordered a cafe macchiato as I felt like something a little stronger than a cappuccino…the coffee was exceptional! The Barista actually has 3-4 bags sitting on the bench, all of which he uses to make his own little mix/blend. I didn't get the name of them all, but whatever he's mixing together there makes a really good blend!
All in all I was able to get what I needed a done…down a good coffee, chat with the Barista and get a little work on my laptop…all while escaping the heat and cooling down for a good 30 mins.
What will you remember?
"Small…small….small!" The size of the place – but also how this is second tiny box of a cafe I've visited in Thailand – both of which have produced some of the highest rated coffee on my blog (the other place was Noname Cafe in Kao Thao)
Will you go back?
Yeah I would if I were back in Chaing Mai and in the area. It wouldn't be a planned stop though as like I said – it's a "stop and go" kinda place so it's not something you would plan as an outing unless you were doing things in the area.
Where is it?
Moon Muang soi 5 road | Chiang Mai | Chiang Mai 50200
How do I get there?
Best and easiest way is to head West along Moon Muang soi 5 road (coming from Moon Muang road), as soon as you pass the first Soi (Ratchadamnoen Soi 5), it's about 20 meters on your right.
What's the price like?
Good good good!. 60 baht for an espresso type coffee and then 70 baht for your coffee's with milk like a Latte/Cappuccino etc.
Where can I connect with them online?
Check out their social pages here.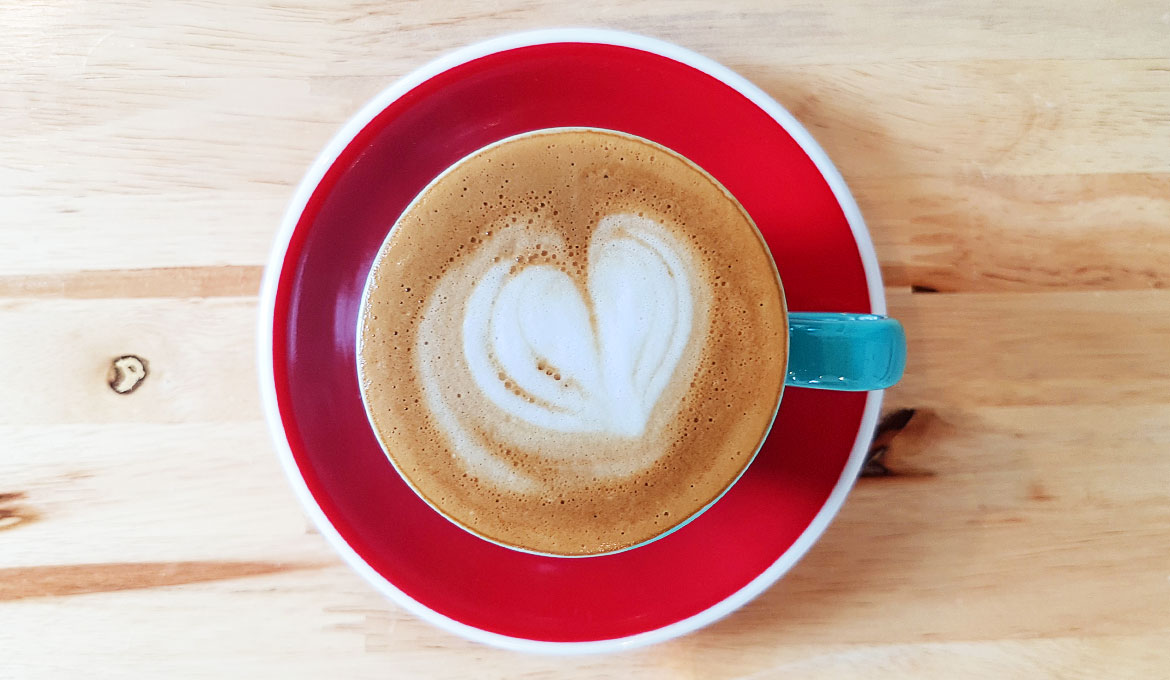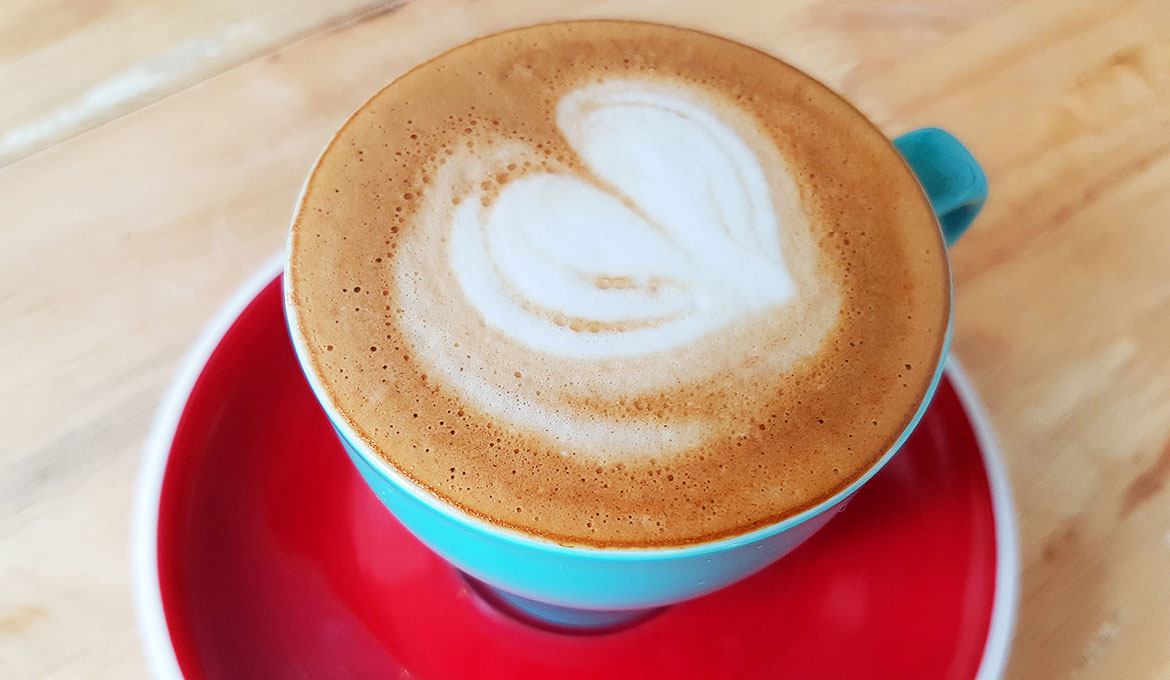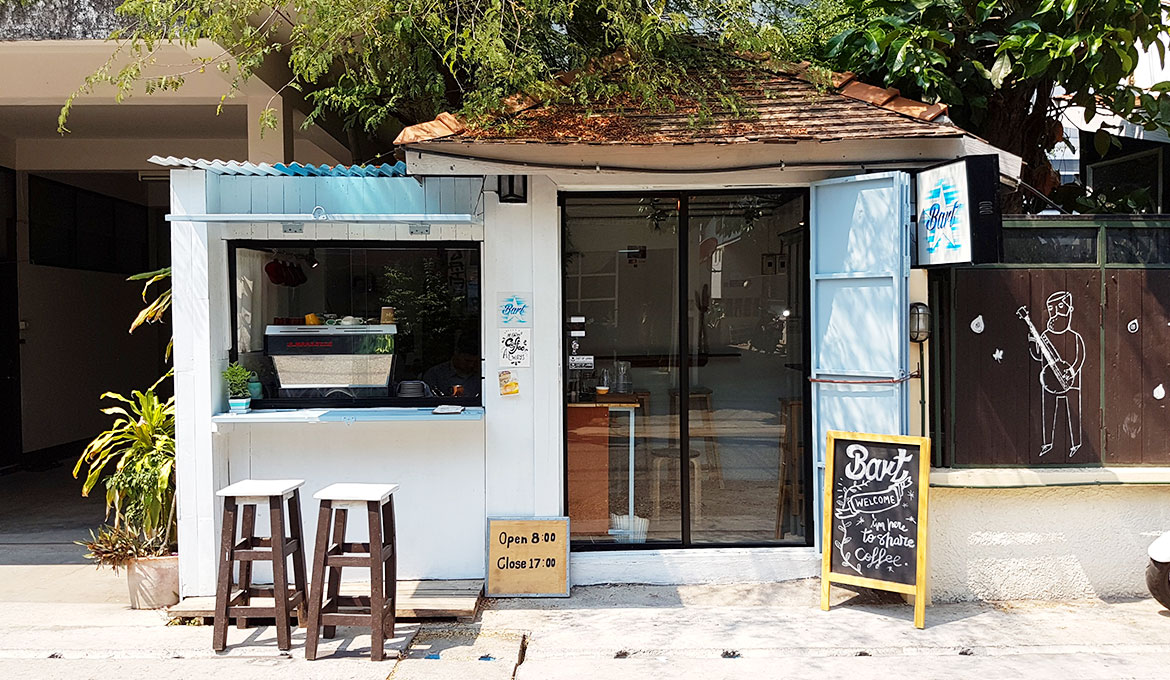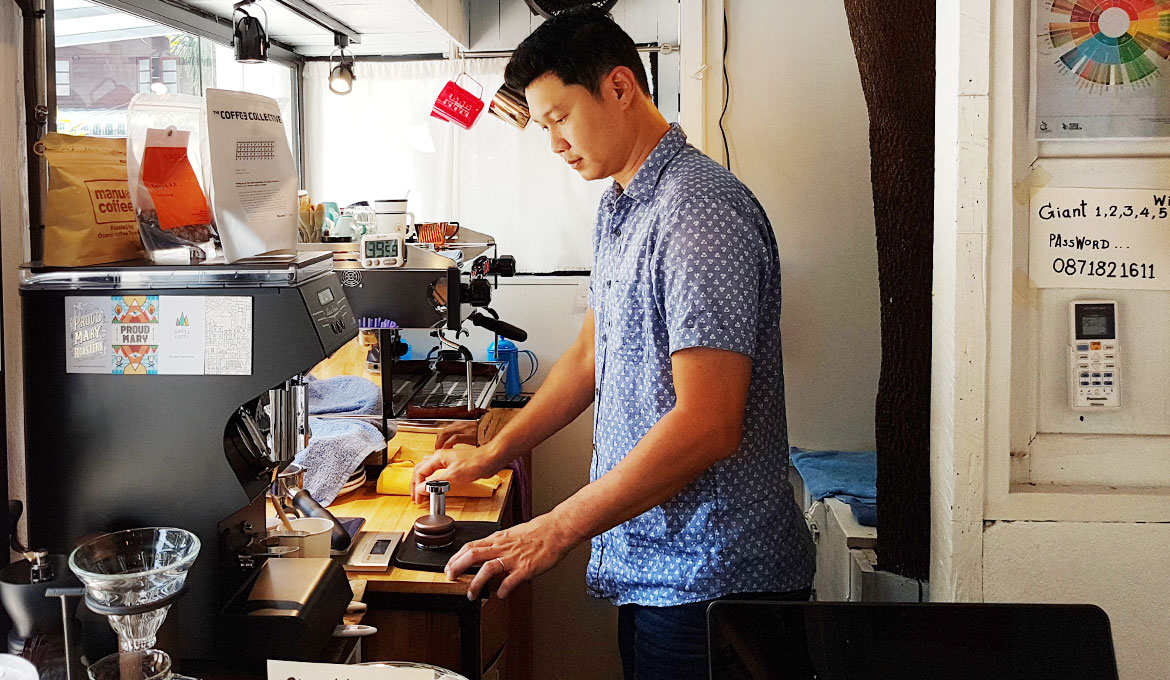 What to Expect
Location

Price

Coffee Quality