I've never been a fan of Amazon coffee or cafe's, however for the newly renovated Khao Takiab branch, I am! The cappuccino and latte's from Amazon cafe's is WELL below average in my opinion and you'd only ever see me in one if I were on trip around Thailand and the bus or taxi had stopped to re-fuel at an Amazon/Fuel stop.
When the Khao Takiab branch finished it's renovations – it looked pretty good, from the street I could see it was nice and spacious so I was keen to pop in and check it out. The cafe is not only spacious, but is nice and quiet so you can sit down comfortably and setup the notebook or read a book and be distracted with normal chatter that goes on in most cafe's.
Their cappuccino's and latte's are pretty average, but they had quite a few other drinks I could choose from and so I figured I'd try something else. My friend had recently told me that she really liked getting their iced/cold Americano with a little bit of milk, so I figured I would try that out.
No sure why I hadn't tried this before, I'm in a town that doesn't go below 30 degrees much throughout the year and here I am choosing to drink hot coffee's every day! The best thing with this  drink is I had nothing to compare it to, it was my first time trying it (unlike a cappuccino or latte where I'm comparing against some big coffee culture cities and a lot of tasting over the years). You may think it's just an iced coffee (which I guess it is), but the iced coffee I'm familiar with is mainly all milk (cold) and a little coffee – however this is mainly all black coffee with just a tiny bit of milk, so it's not too heavy but rather light and refreshing. It actually reminded me of a large version of the "Cafe Freddo" – a cold espresso drink you find in Italy (mainly during the summer) – and best done in Napoli.
So there it is – now I do have something I like from the Amazon cafe's, it's just not a cappuccino or latte.
There's a good 8 table inside including a large 6 seater table which is more like a "share table". The seats are all comfortable (from chairs to couches) and I can vouch for this as I've spent a good couple of hours in this place and didn't feel uncomfortable at all – It's also well air-conditioned with great WiFi!
It's location is what I'd call "Prime" for the Khao Takiab area – you're right in the heart of the main town, next door to a 7/11, one minute walk to the beach, and at a landmark (Amazon Cafe) all the taxi/bus drivers know about.
Since my Iced Americano experience, I think I pop in here at least 5 days a week now!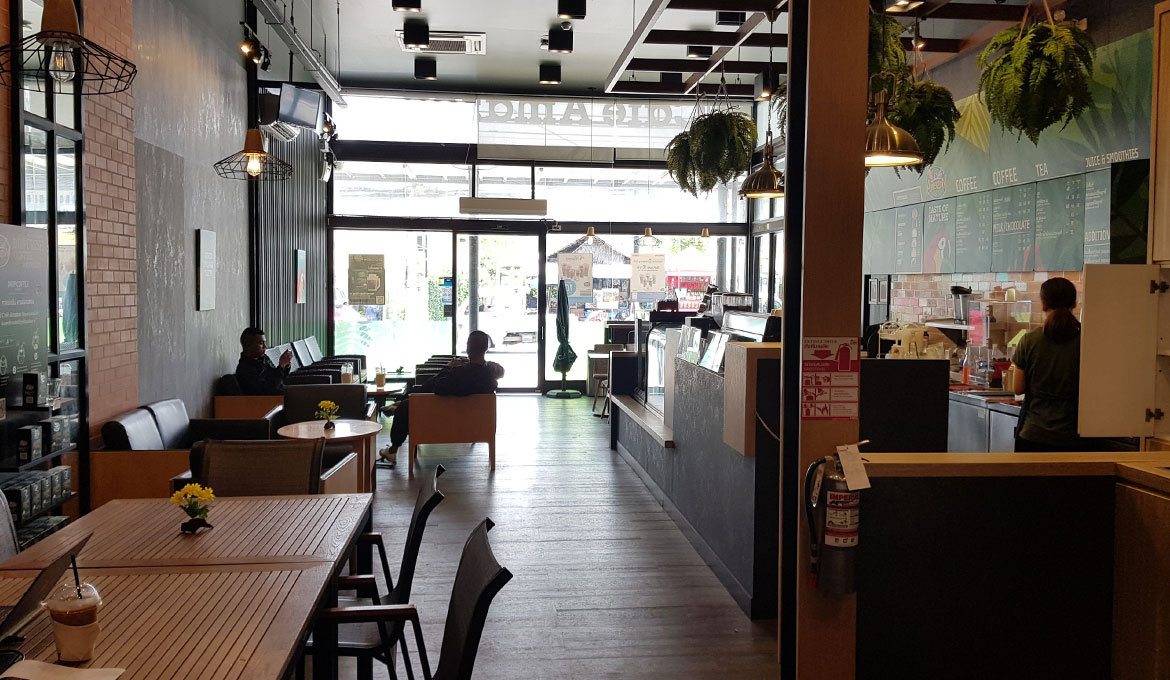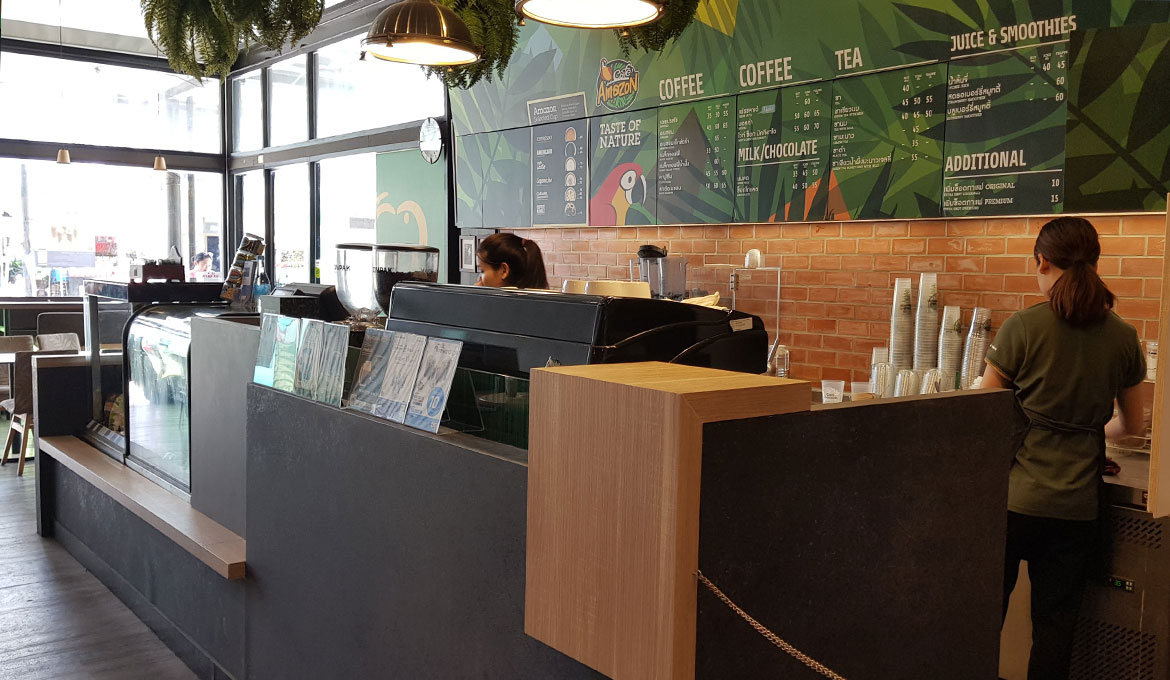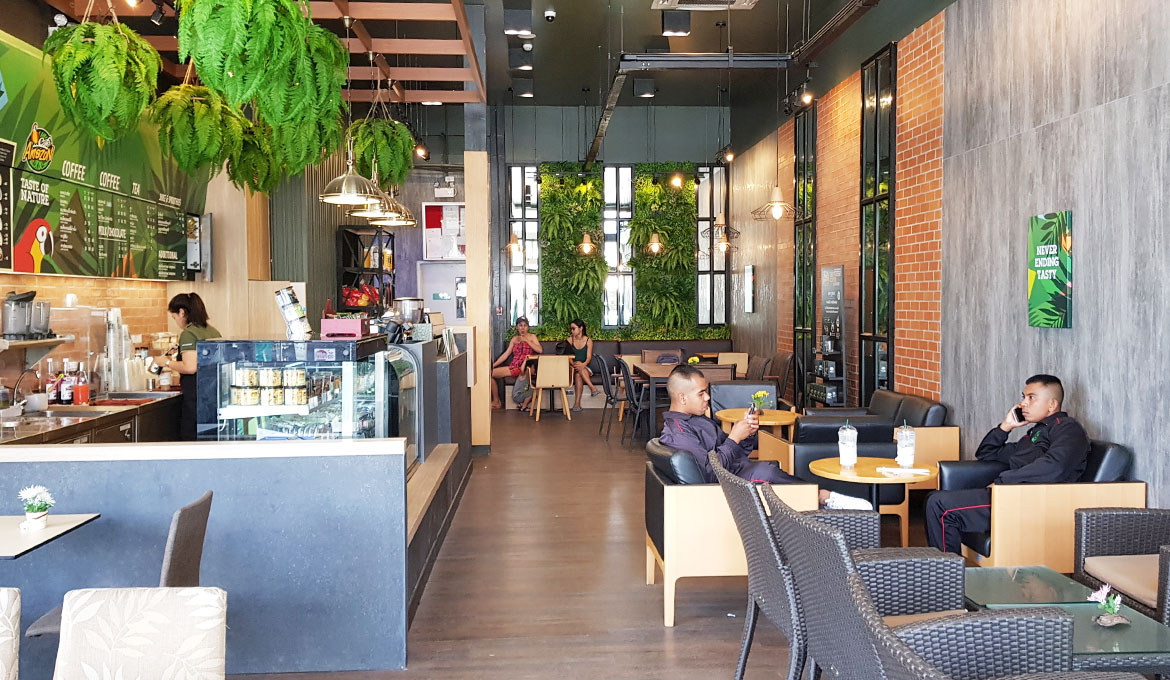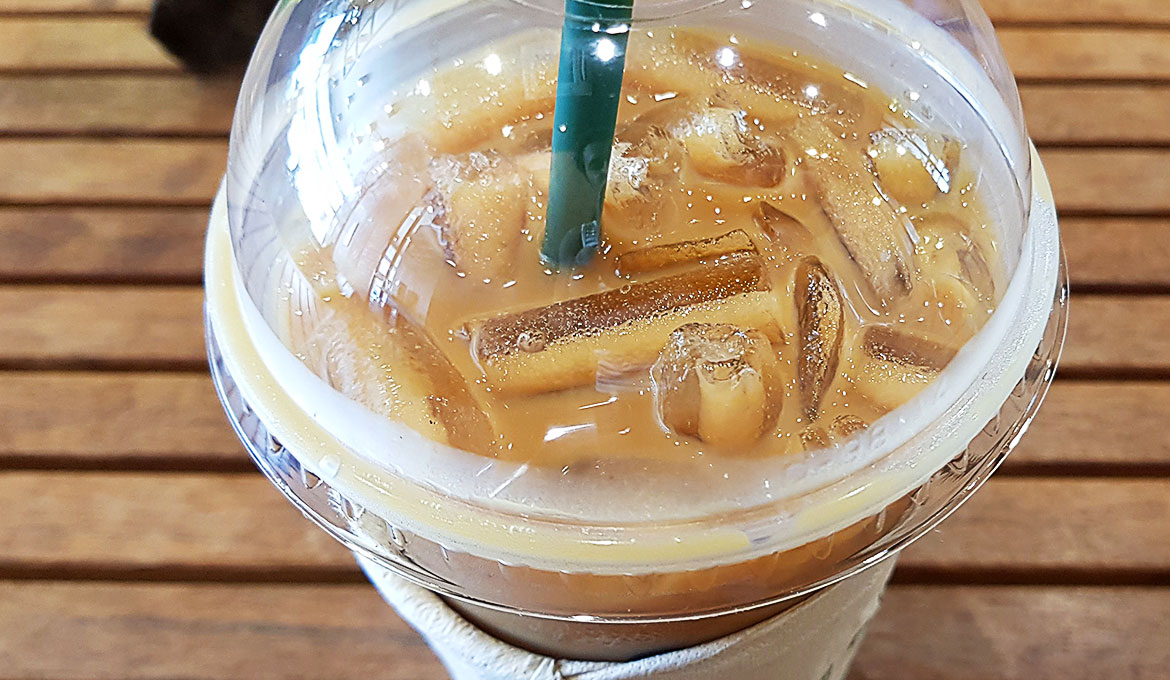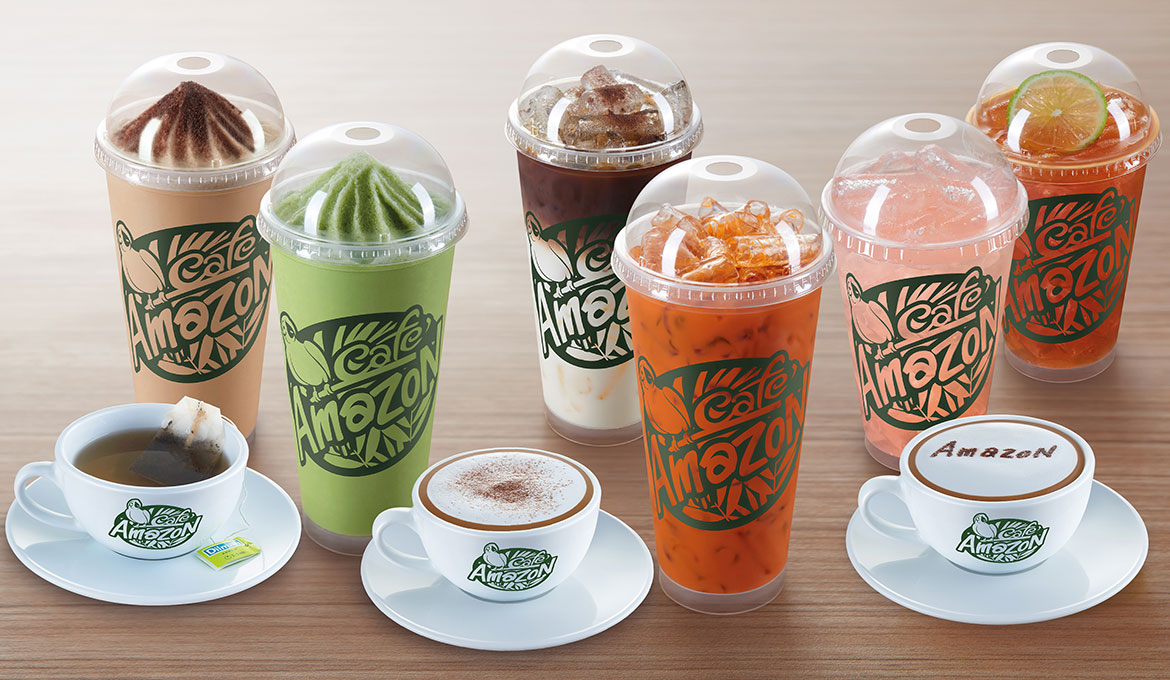 What to Expect
Location

Price

Drink/Food Quality

Ambiance