Quality coffee at a good price! I was put onto this place by a mate of mine the day before after having a coffee around the On Nut (BTS Station) area. He knew I liked a cafe with good coffee and a good space to work away on my notebook – so he sent me link to 93 Coffee Garage which sits between the On Nut and Bang Chak BTS stations.
I have to say, I'm loving this area outside of the main city – there's a lot of development going around here and there's a lot of good restaurants, cafe's and co-working spaces coming up. A few years ago to get such a good selection of quality food, coffee and services here in Bangkok you'd need to be a little close to the city (eg. Thonglor). This area is great alternative because it's not as expensive as Thonglor and other inner areas so you can get yourself good accommodation, good surrounding restaurants and cafe's whilst being close to the BTS should you want to head into town.
What was it like?
Well, as the name says – "93 Coffee Garage" – you'll pretty much see the car garage when you first arrive at this place. The cafe itself has a garage look and feel to it as well some of the chairs being made of old oil drums and the interior having a dark, retro, 60's car garage feel to it.
There's plenty of space inside and a number of seating options to choose from, including a bench/counter setup along the front window of the cafe, 4 seater dining tables with cushioned chairs and couches, and more sofa type seating (like you'd find in a living room) with small knee high coffee table if you're gonna lay back, chill and read a book or chat with friends while you sip on your tea or coffee.
There's a heap of power points available including along the bench/counter (the power points are actually built into the bench) which means these guys planned this out well for people wanting to either co-work or use their notebooks while in the cafe.
The coffee I ordered was a cappuccino – really one done with a thick foam/froth on top and quality strong coffee. Probably wouldn't go down in my top 5 coffee's in Bangkok, but wouldn't sit far under them – they do a really good coffee and considering the price is 20 baht or so less than my favourites, you really more than you pay for here!
Great little spot and definitely worth the visit if you're around the area. They have cakes and light snack like toasted ham and cheese croissants if you're a little peckish as well.
What will you remember?
The cool garage vibe to the place and good open space.
Will you go back?
If I am in the area again, I'll be back for sure! However I wouldn't come all the way out here just for coffee.
Where is it?
289 Sukhumvit Rd, Khwaeng Bang Chak, Khet Phra Khanong, Krung Thep Maha Nakhon 10260
What's the price like?
Pretty good for quality coffee in Bangkok – 65 baht for a hot cappuccino or latte.
How do I get there?
Best way is to take the BTS to Bang Chak station and then head up soi 93 by foot or on scooter taxi. You'll head over a canal and the cafe is about 300 meters on the right past the canal.
Where can I connect with them online?
Check out their FACEBOOK page here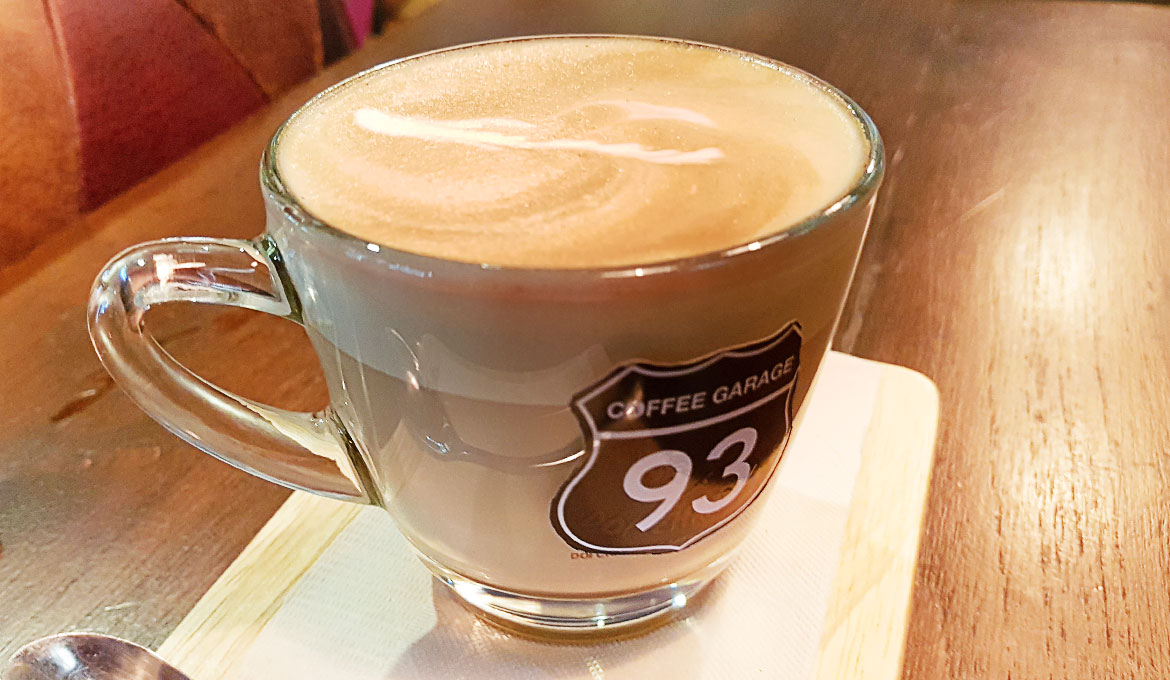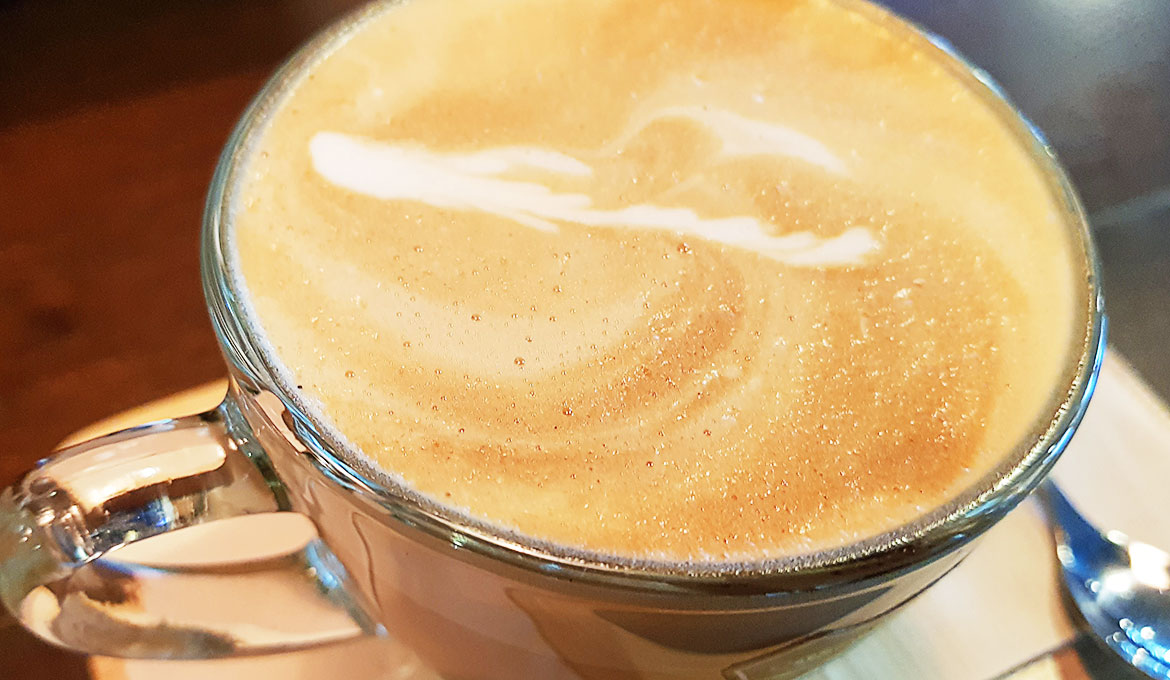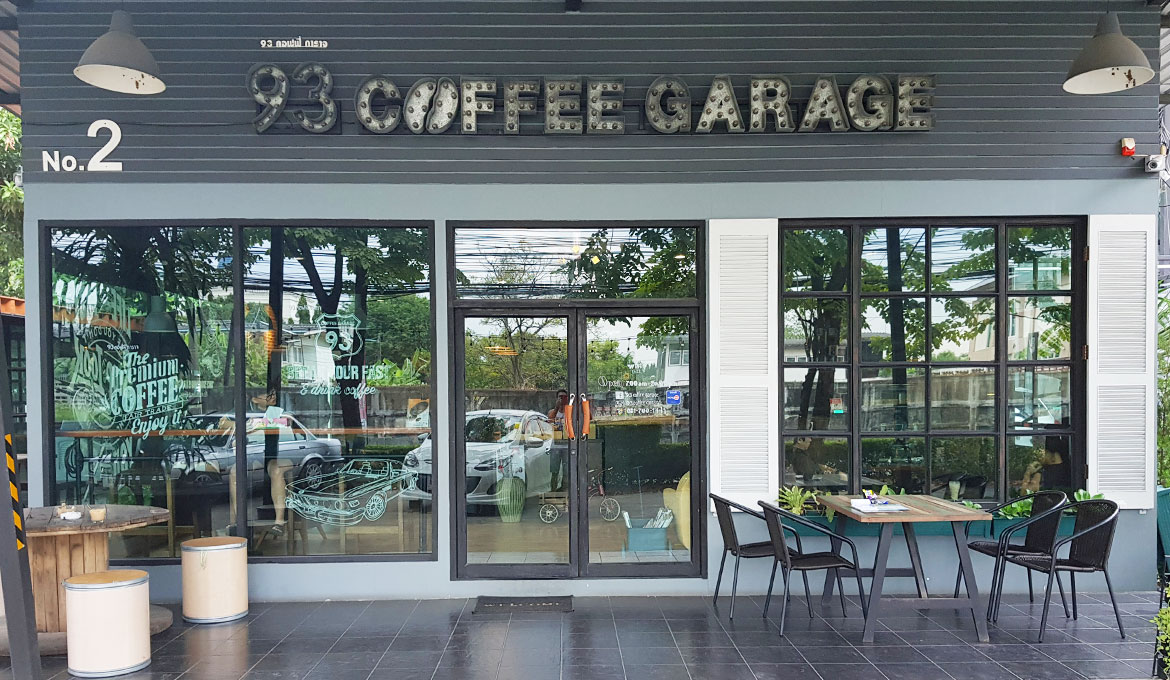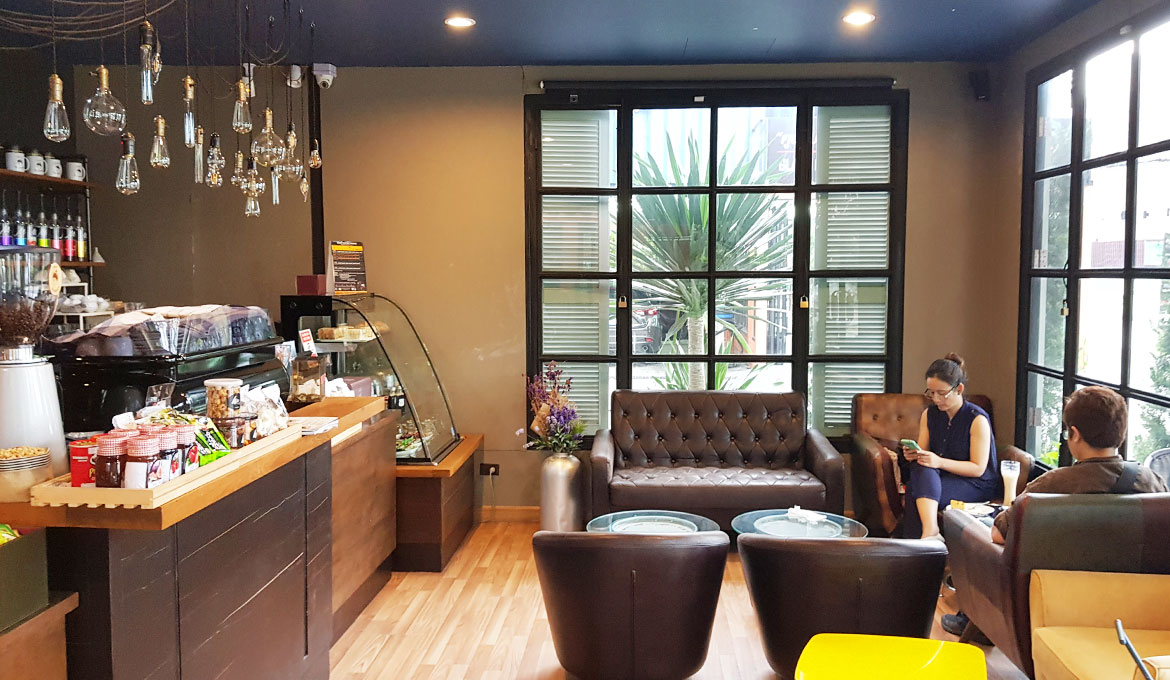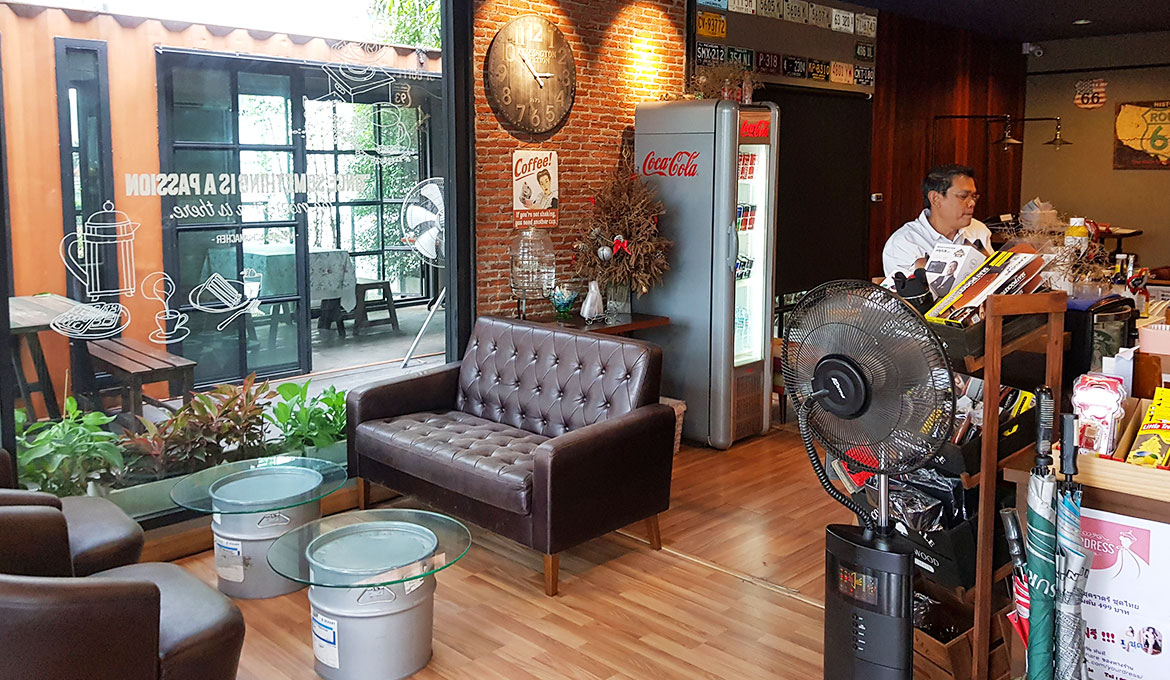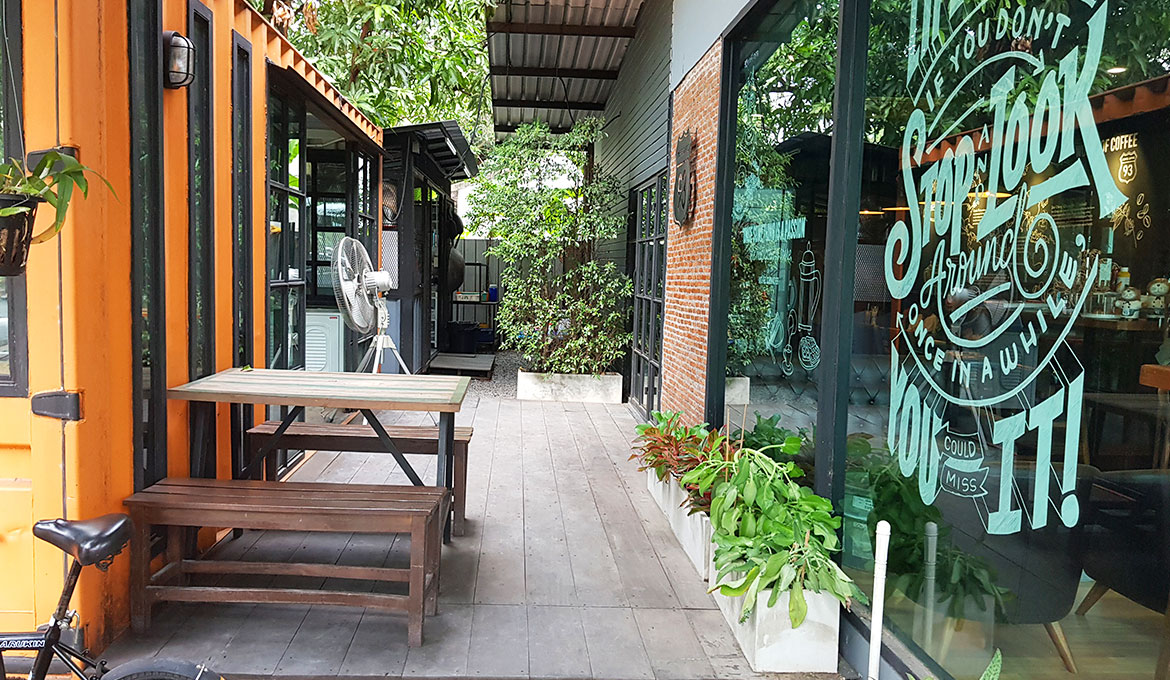 What to Expect
Location

Price

Coffee Quality

Ambiance