7 Grams Coffee – probably the best all round cafe I've been to in Hua Hin so far. Good coffee, good ambiance, friendly staff…I mean really…for a cafe'…they've got it all covered! I'd read up on these guys on the internet and saw that they were a roasting house as well, which had me interested right away! One the most important parts to a good coffee is having freshly roasted beans – oh and the co-owner is from Melbourne so I thought it must be good :-). I'd also seen they had my favourite breakfast on their food menu as well (Eggs Benedict), that was it! I was sold!
This wasn't my first visit, in fact I stock up on their freshly roasted coffee beans often, however it was my first breakfast here – so now I can write something about it. I hate repeating myself and sounding like a broken record so I'll try not to write too much about what I've written in my previous blog post – if you'd like to read it, check it out here.
What was it like?
You arrive to this cafe from one of the soi's off the main road through Hua Hin (Phetkhasem Road) – soi 102 – it's a good kilometer or so once your turn off the main road. In fact when I first went to visit this place I'd thought I'd missed it and gone too far, because all the shops and restaurants started to end and I started to think "this can't be it", so I double checked my Google maps and saw I had about another 300 meters to go – I was thinking "Google – you better be bloody right!" (cause I was on the push bike and didn't want to be going too far off track). As I rode into the place the building was the first thing that struck me, a well designed two story "glass house" type cafe sitting on the edge of a pond – first thought "what an oasis!"
As I walked up the stairs, it really reminded me of a classy yet laid back winery back home in Australia in the Yarra Valley, big glass windows and high ceilings for the indoor seating areas, and a large patio/outdoors area running around the back of building and sitting over the water. The second floor was part closed and part open – kinda like a terrace with a good number of table and chairs to seat around 15 or so people.
As I've already mentioned, these guys aren't just cafe, they're a roaster and also Asia's largest coffee machine warehouse – these guys aren't just the "let's open a nice looking cafe and try and make good coffee" group, they know what they're doing and they've got a passion for it too! In fact, the thing I've noticed about a lot of the good cafe's and restaurants (particularly those that make good coffee) – is they have a passion for what they do, they're not just a business owner.
So anyway, time to order!
I walked up to the counter and ordered a Cappuccino and an Eggs Benedict before taking a seat outside and taking in the nice fresh air and scenery surrounding the place.
The Cappuccino was perfect, as it always is. The Eggs Benedict – I wouldn't say it was the best I've had in Hua Hin, but it was certainly cooked to perfection and had everything a good Eggs Benedict should have. Well cooked eggs with a runny yoke and a creamy flavorsome Hollandaise sauce (my favourite eggs benedict in Hua Hin has a few extras including a special dressing which is what make it my favourite – however you wouldn't normally get this with any other eggs benedict so I wouldn't judge based on that).
The Eggs Benedict is one of the best priced in Hua Hin, it's only 120 baht and you get two eggs on medium/large slice of toast. The Hollandaise sauce I asked to be served on the side because I don't like my eggs completely smothered in sauce – it also doesn't make for a good photo (well sometimes it does if done right). The sauce was good though, not sweet and made just like the Hollandaise I'm used to from the good cafe's around Melbourne. I was actually pretty hungry and scoffed it down too quickly to notice what type of bread it was, maybe sourdough, not sure….but it was good…I'll check it out next time I pay a visit I guess (if I'm not too hungry again) :-).
All in all – it was perfect – the breakfast, coffee, ambiance…everything was great!
What will you remember?
Ha! What won't I remember 🙂 There's normally one thing that stands out for me when I first arrive at a cafe, but this place had a lot more than one and why it's probably my fave at the moment. Initially it was the whole setup, the fresh air, the openness – really seemed like I had stepped out of the beach life for the morning and set myself up in the country somewhere. The coffee, staff and food is amazing, but of all places I've been to in Hua Hin, the one thing this place has that most others don't, is its location and overall setup – it's refreshing, peaceful, and open…if they had deck chairs I could probably kick back and have a nap for an hour or two! Hmm…Do they have deck chairs? 🙂
Will you go back?
Probably a bit late for this question – I probably visit this place at least twice a week now. When their only outlet / cafe was in BluPort shopping mall I really only visited for a quick coffee and to pick up some coffee beans as it's not the nicest atmosphere to sit down and chill out in a shopping mall (for me anyway) – but now the cafe and roastery has re-opened, it's become almost like a second home.
Where is it?
7 Grams Coffee | Hua Hin | 158, Soi 102 Nong Kae, Hua Hin District, Prachuap Khiri Khan 77110, Thailand
How do I get there?
Coming from Hua Hin city center, you head south towards Market Village and BluPort shopping mall. As soon as you pass BluPort shopping mall, the first soi on your right is soi 102. Everyone knows where BluPort shopping mall is so if you ask direction up to here you should be fine. The difficult part is finding the place off soi 102 because most of the locals won't know where it is. So here's some pretty precise directions!
Once you're on soi 102, just keep heading straight, over the railroad and past the 7/11 on your left. Once you past the 7/11, you should be able to see the road bend left up ahead – the cafe is pretty much on this bend. Once you enter the bend – there is a right hand turn off to some condo buildings, you take this right hand turn and then the first right again – by now you should have seen the cafe sitting up on the right with what looks like a warehouse built off the back of it (the warehouse is there big supply of coffee machines).
What's the price like?
Unbeatable really – in fact these guys could charge more and you still couldn't complain. The coffee and food is in the lower range of places I've visited and yet the quality if above most of them. All the coffee's are about 60 baht and the food is mostly between 80 – 150 baht.
They also have a selection of Australian wines (which I'm yet to taste – and that won't be a problem :-)) which sell by glass and bottle. The bottles range between about 700-900 baht which again, is much cheaper than you would pay buying an Australian wine anywhere else.
Where can I connect with them online?
Check out their social pages here.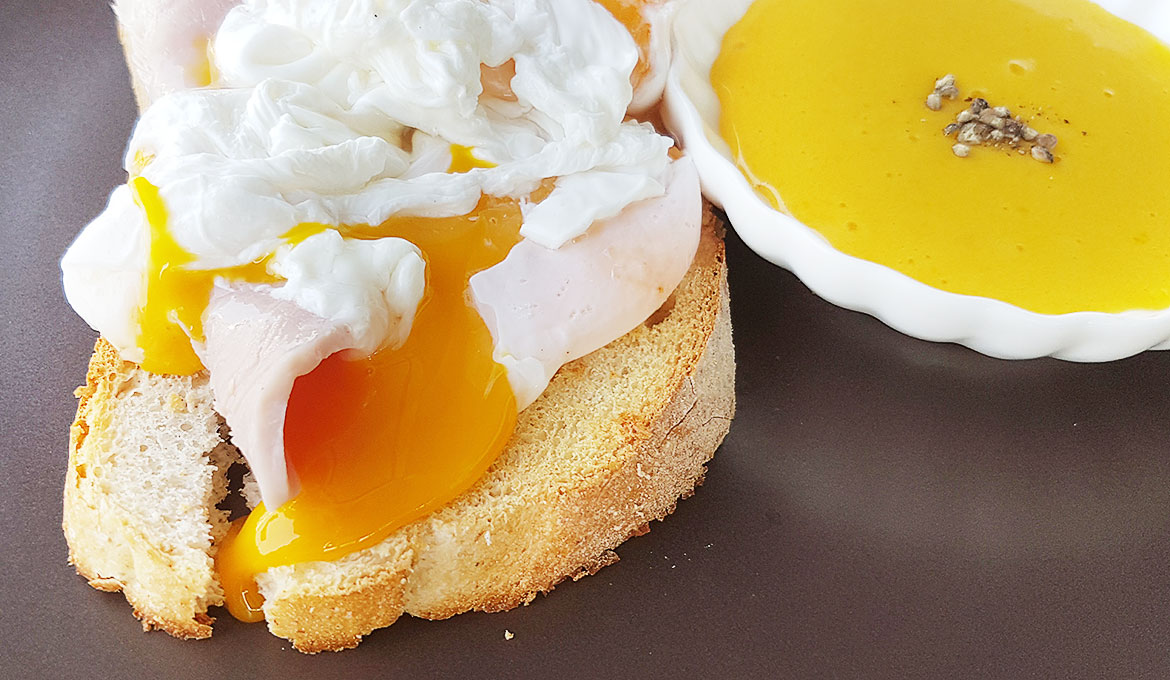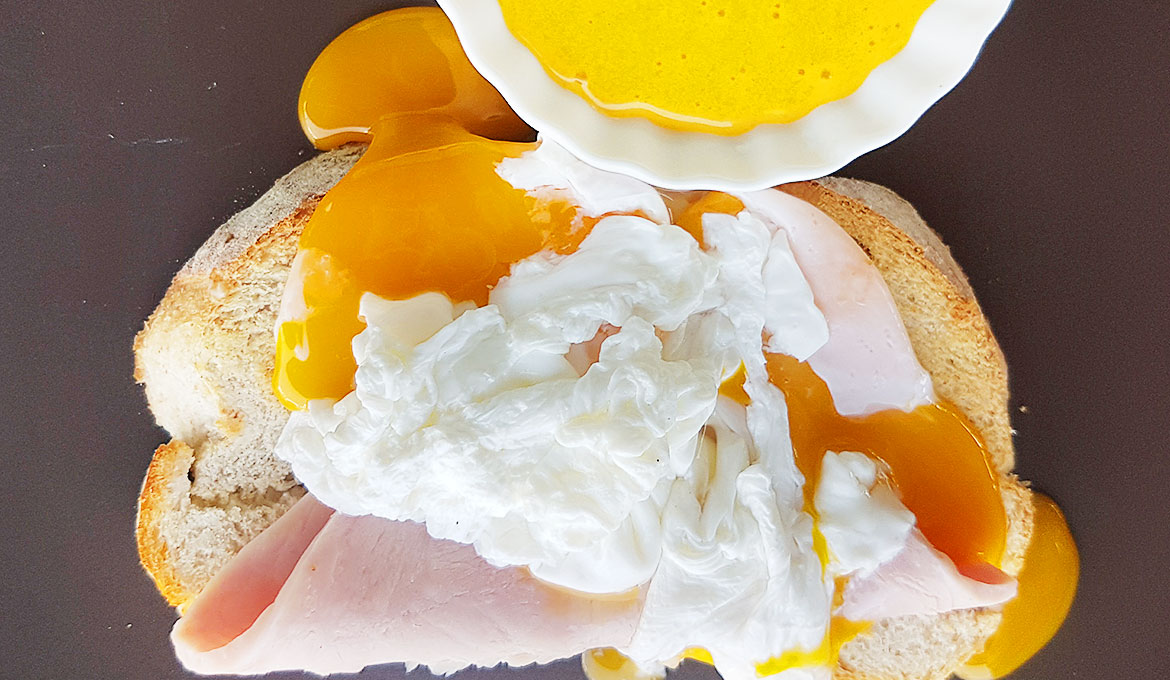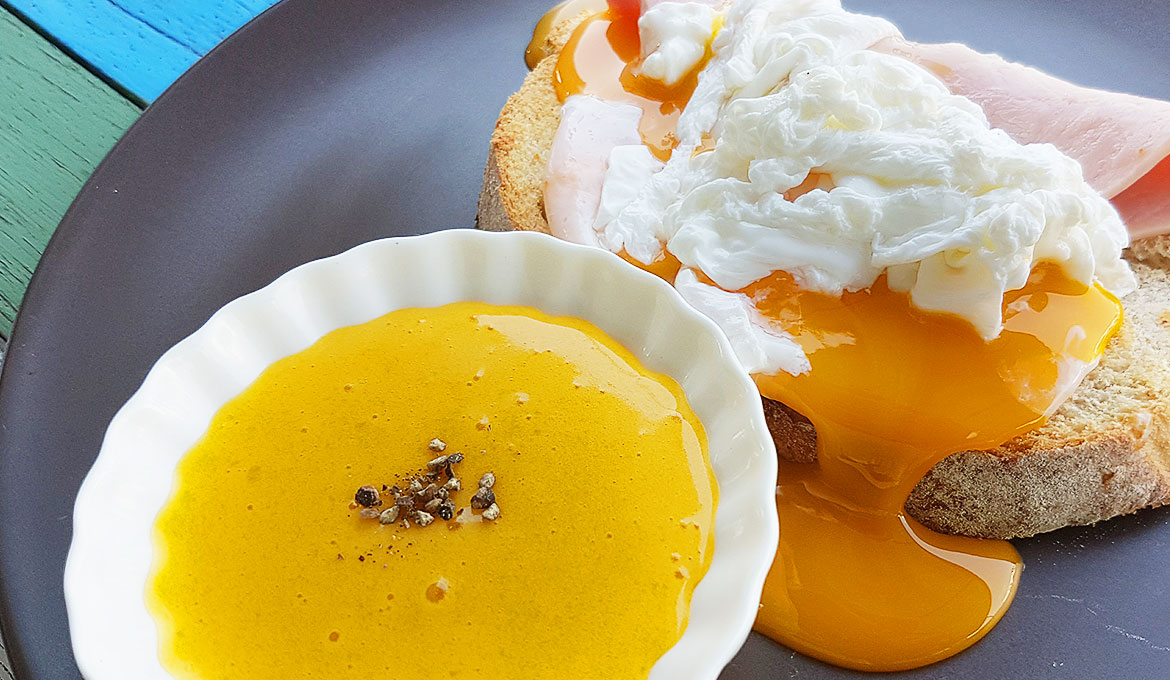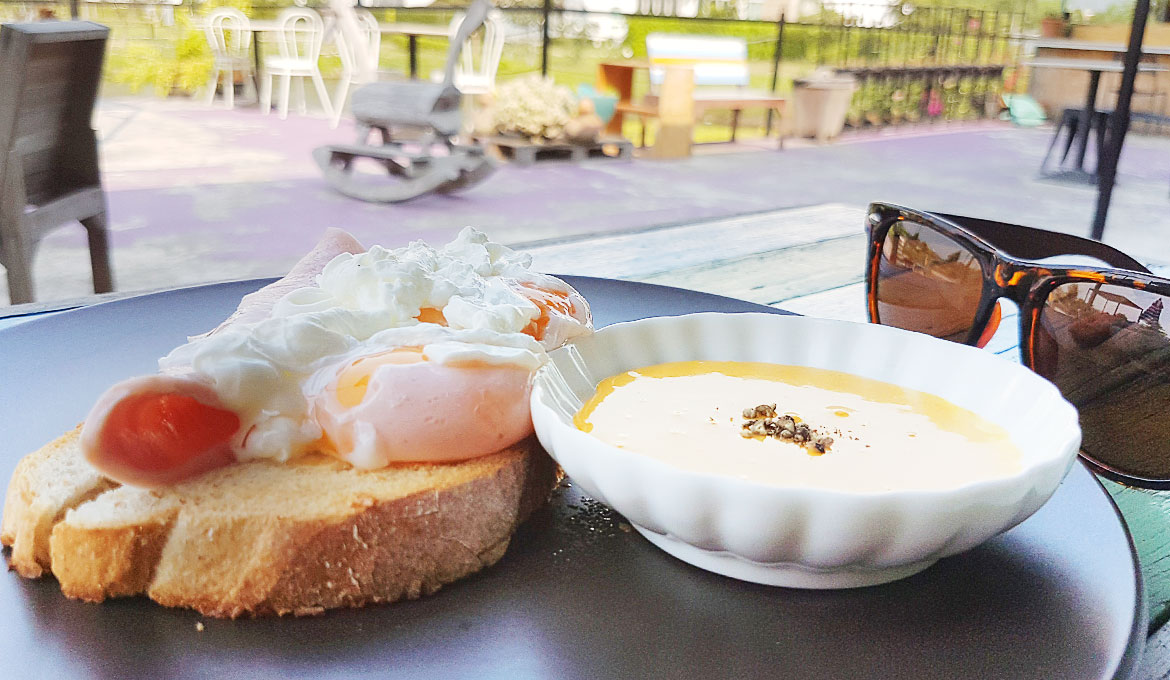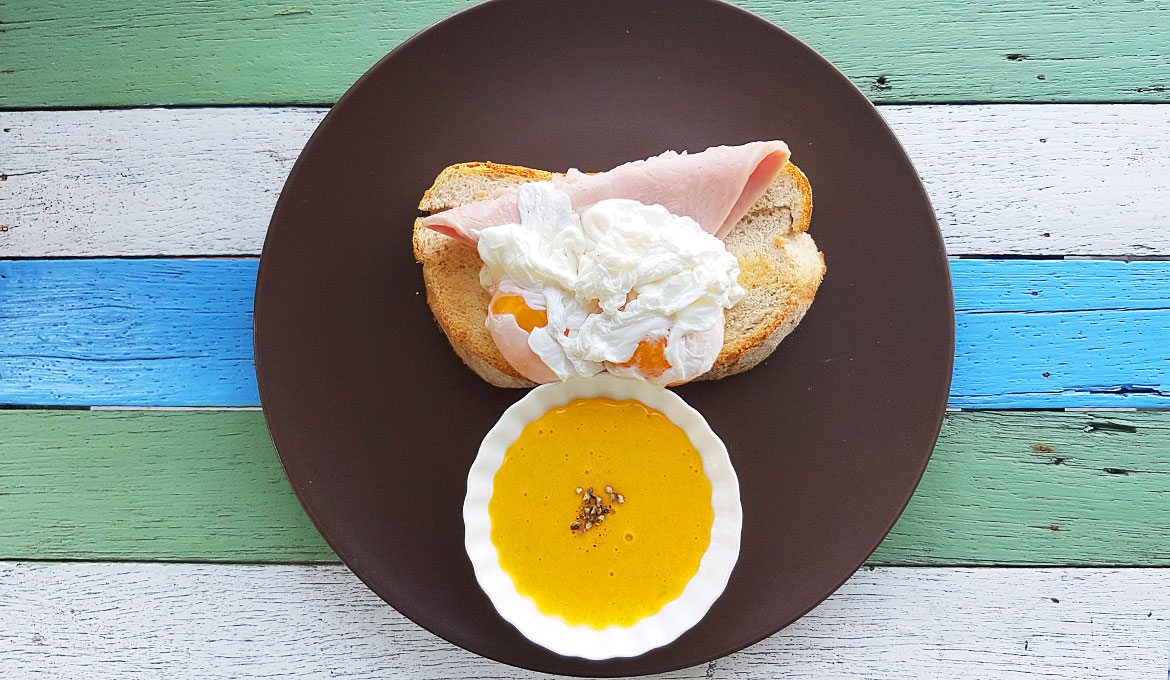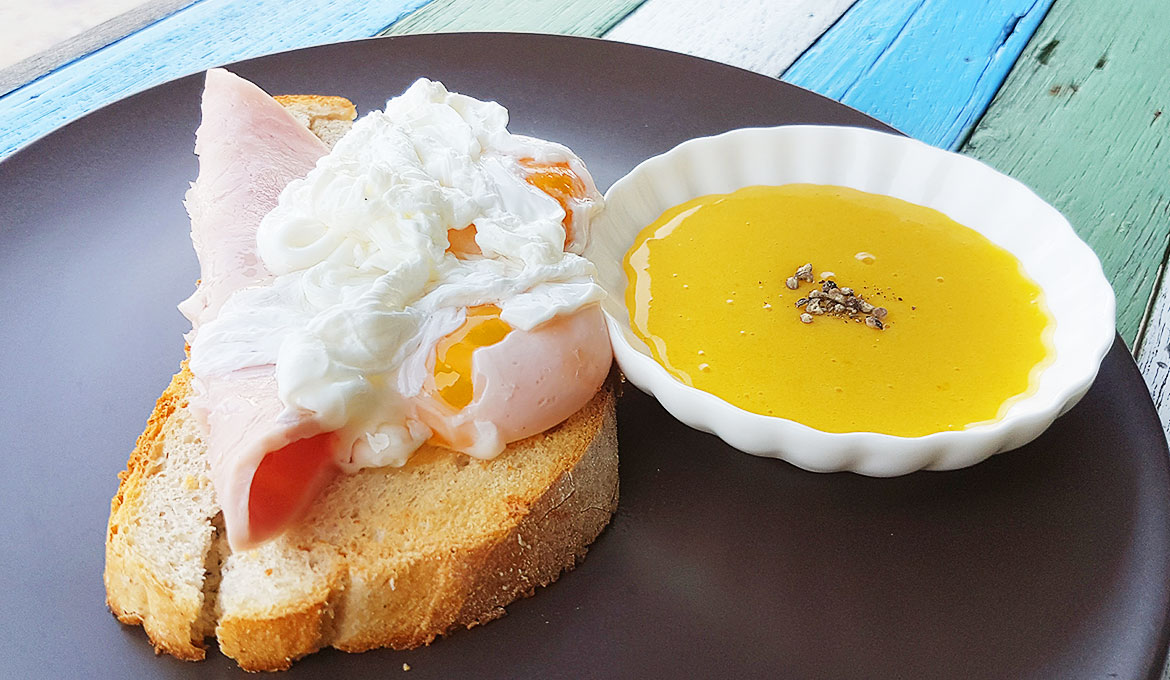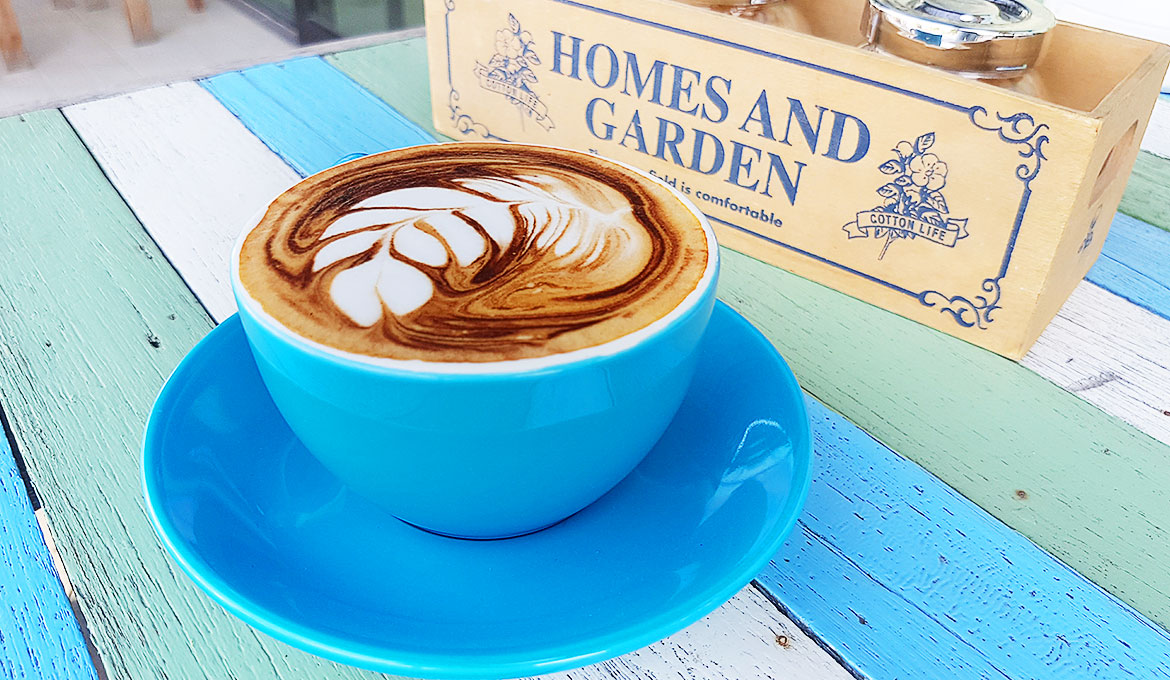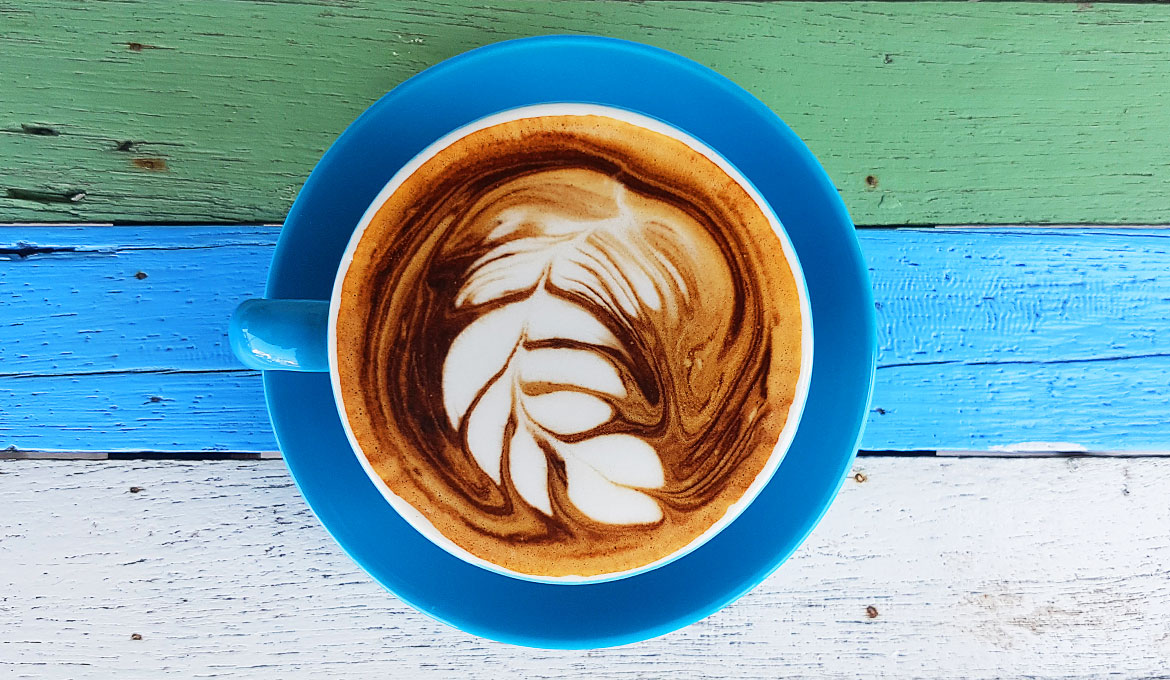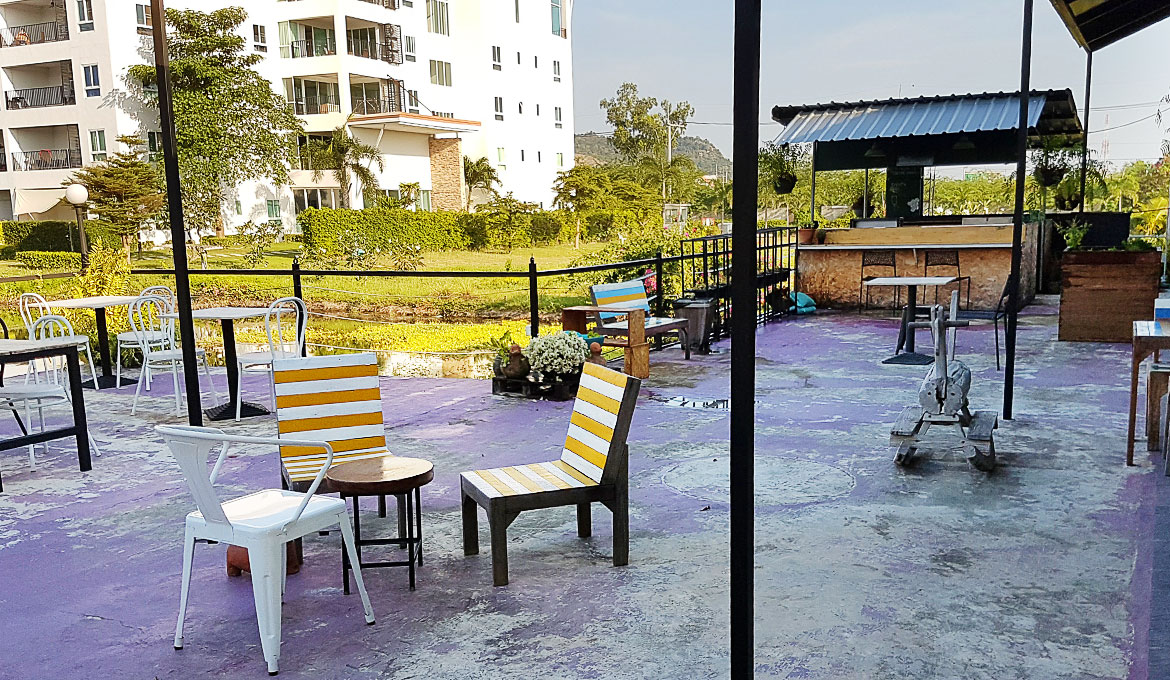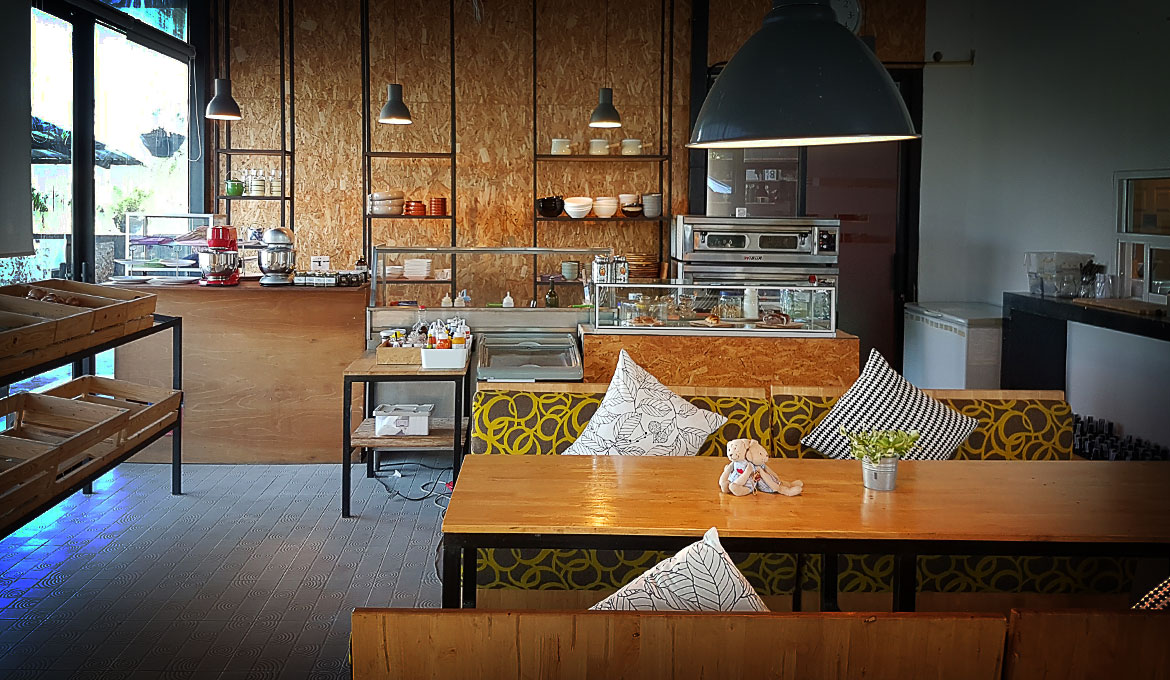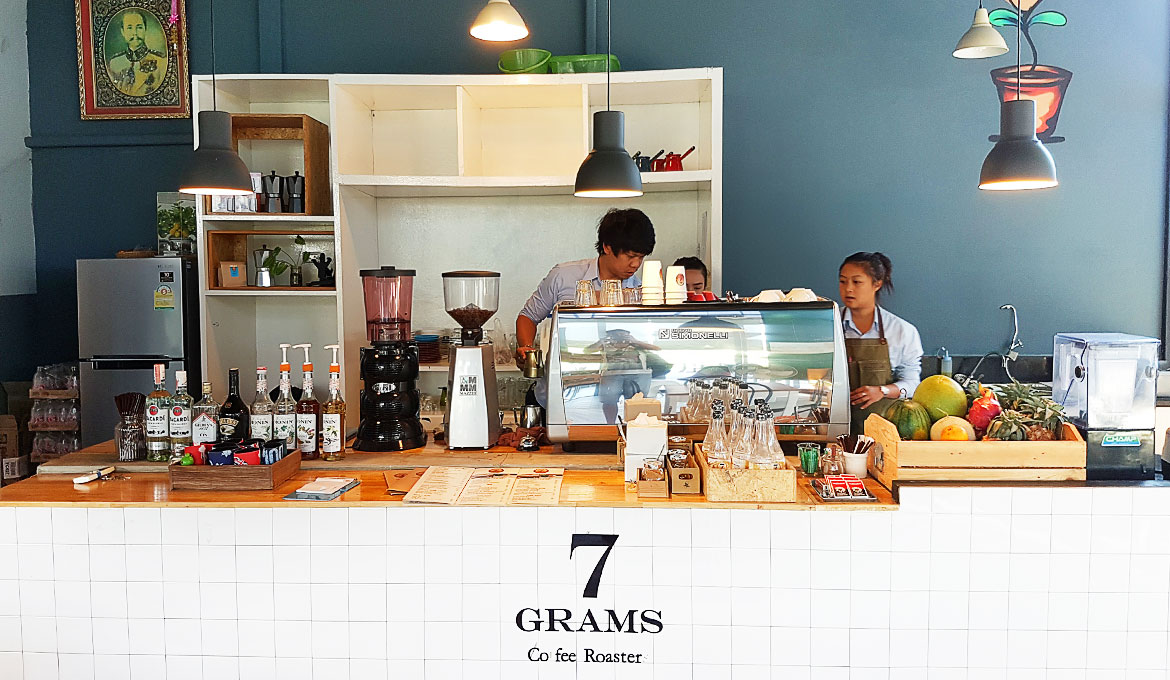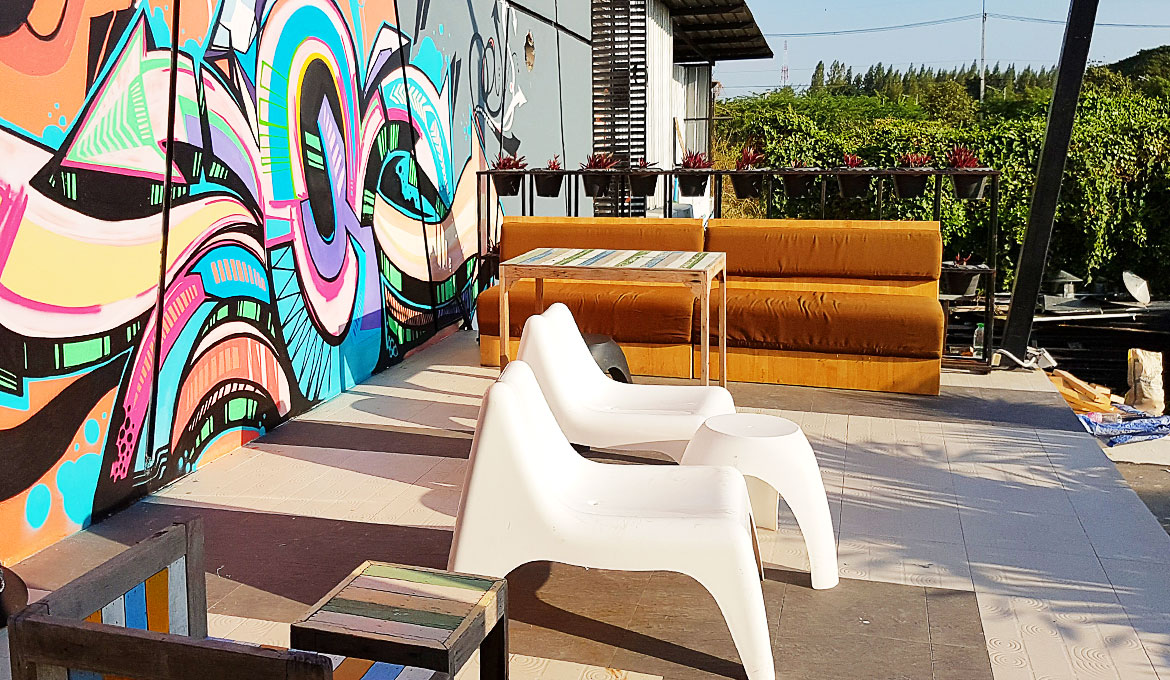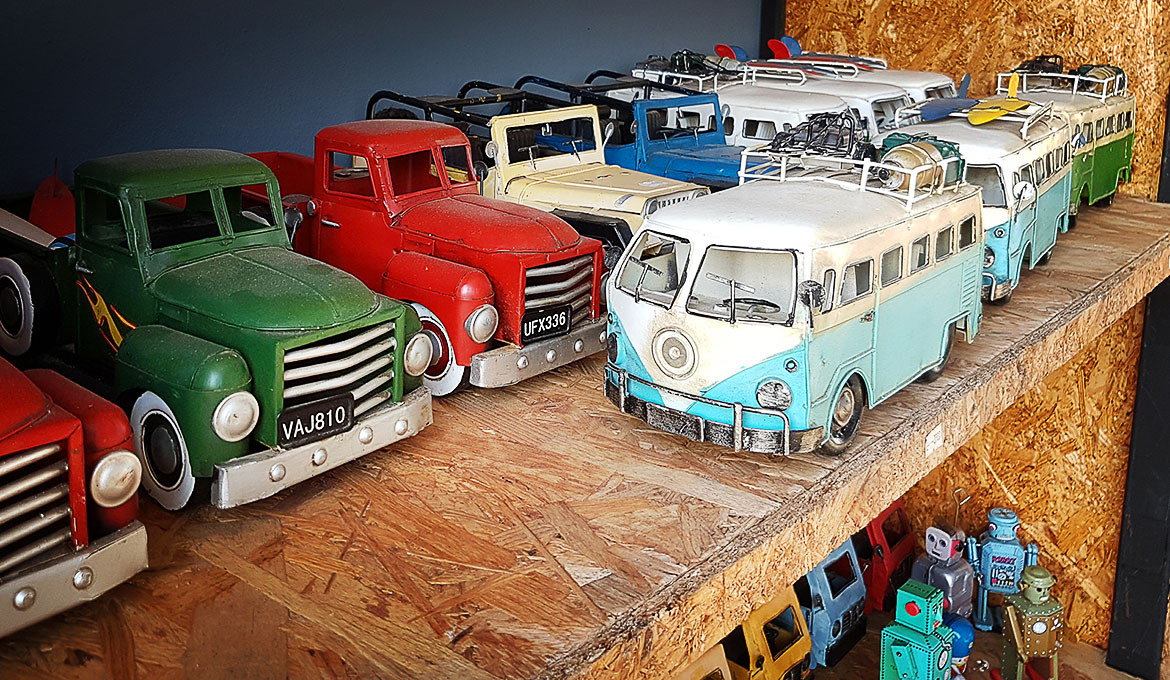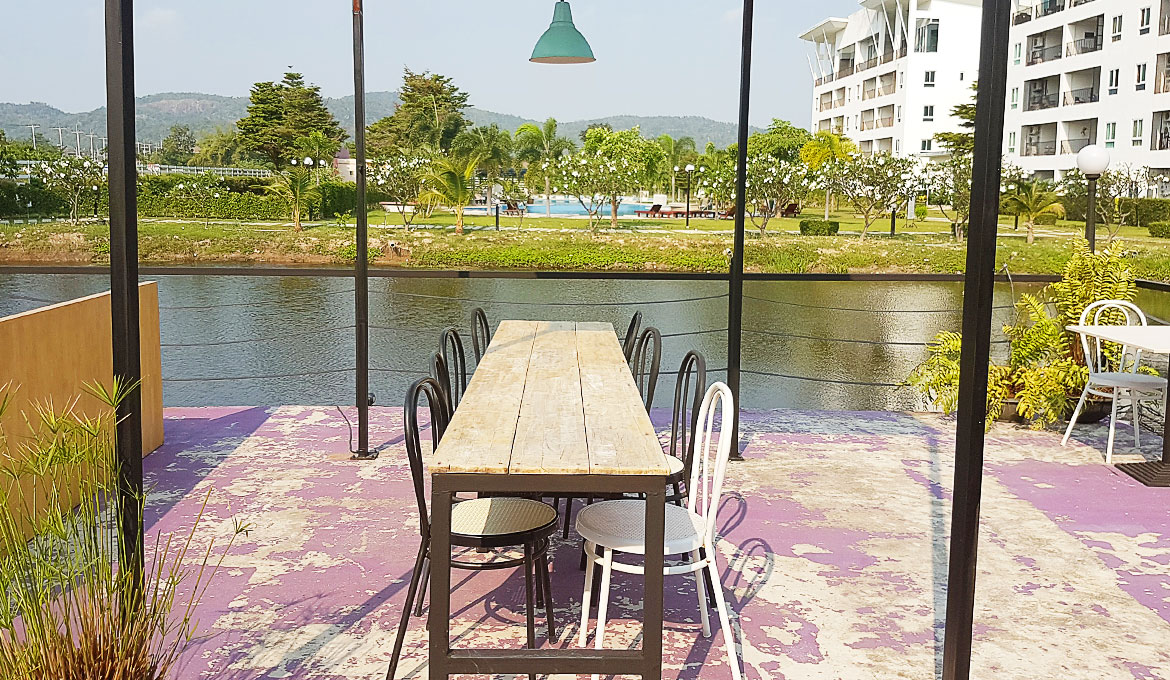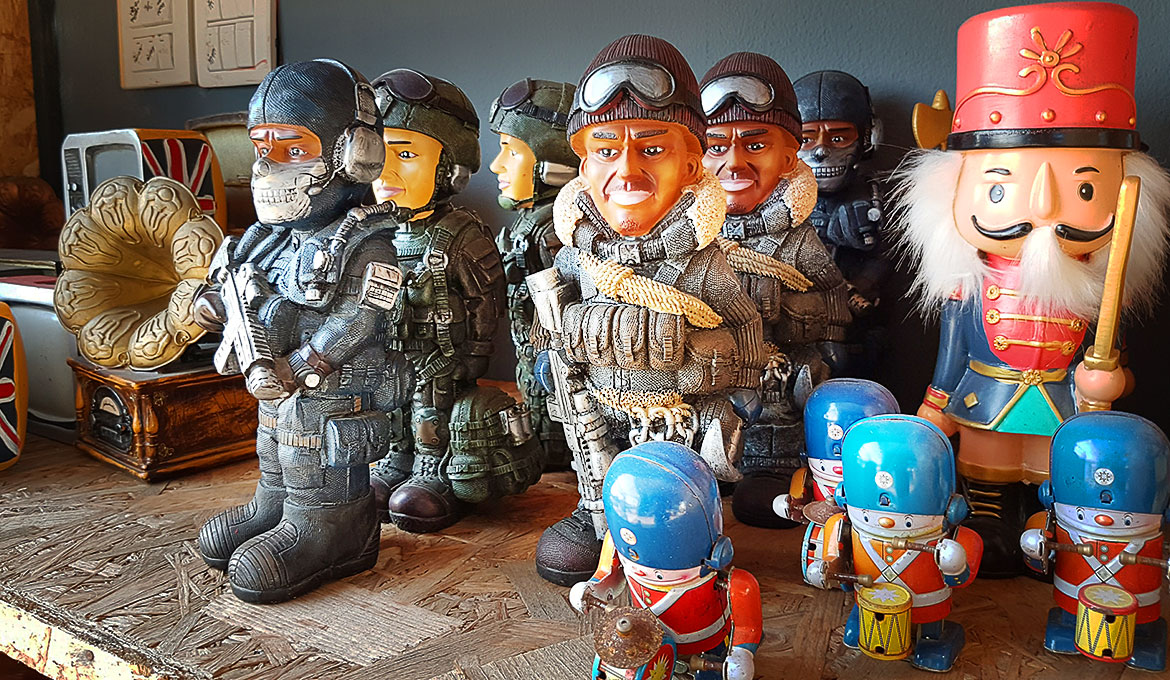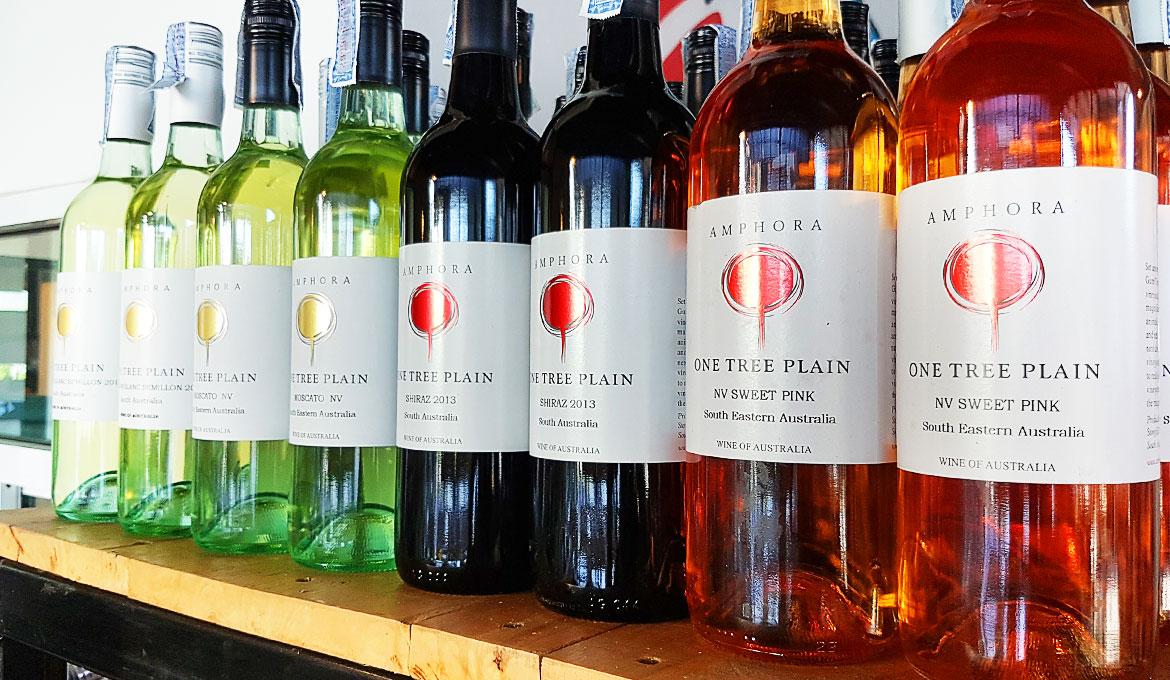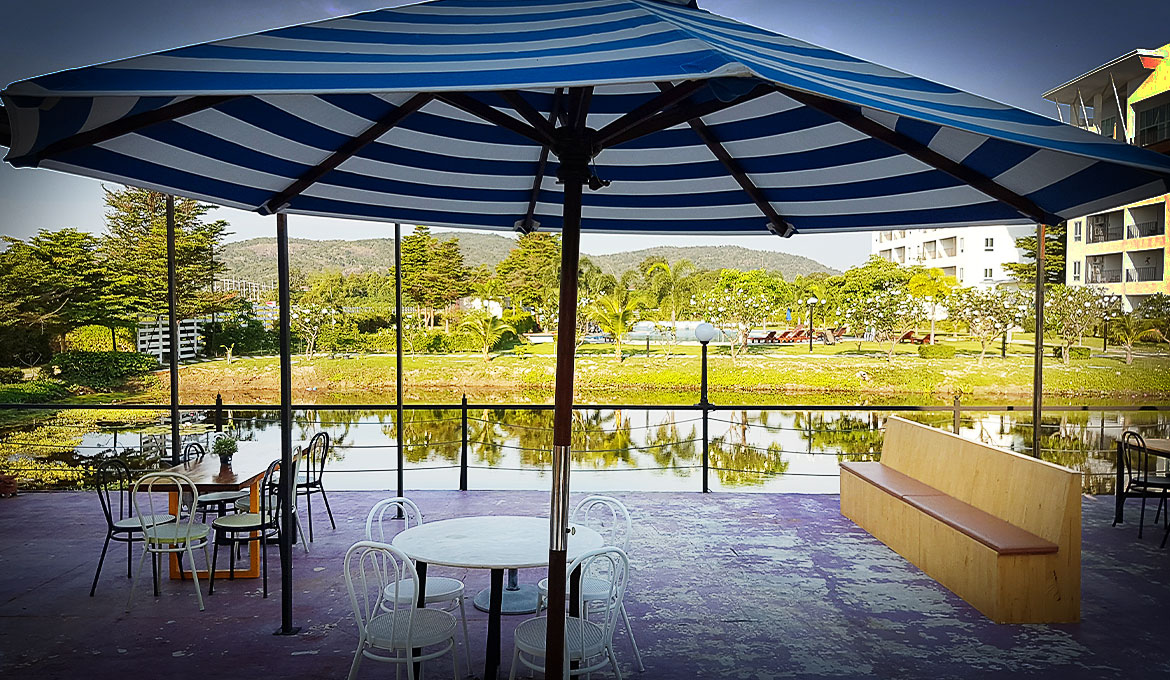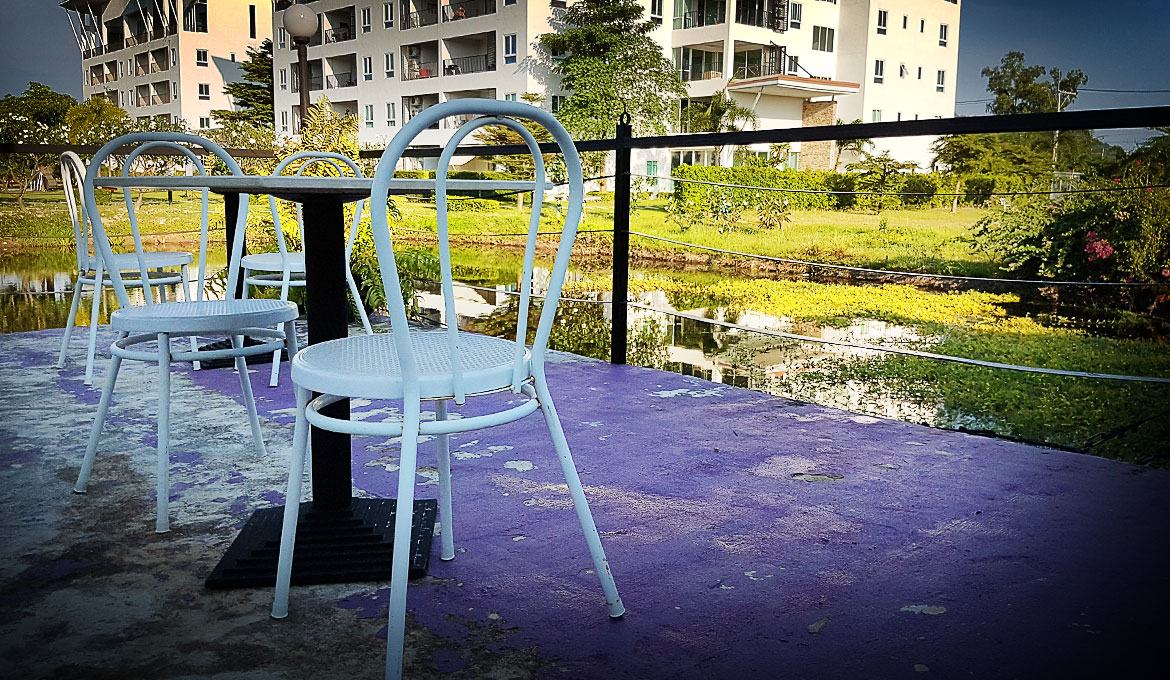 What to Expect
Location

Price

Food Quality

Coffee Quality